Boss Revolution
Boss Revolution — POS Terminal UI design
The goal was to design a user interface for the retail point of sales terminal. We also needed to improve the user experience for several user scenarios based on the prototypes that we received from the customer's development team.
We designed the POS user interface for several user scenarios such as cashier interaction with a customer and customer interaction with the system. As a result, the customer got the set of screens for the module that allows for managing products, suppliers and customers.
Login as a Cashier
Here's the screen where a cashier can log in to their POS account, put in a pin code, and start working with a new receipt.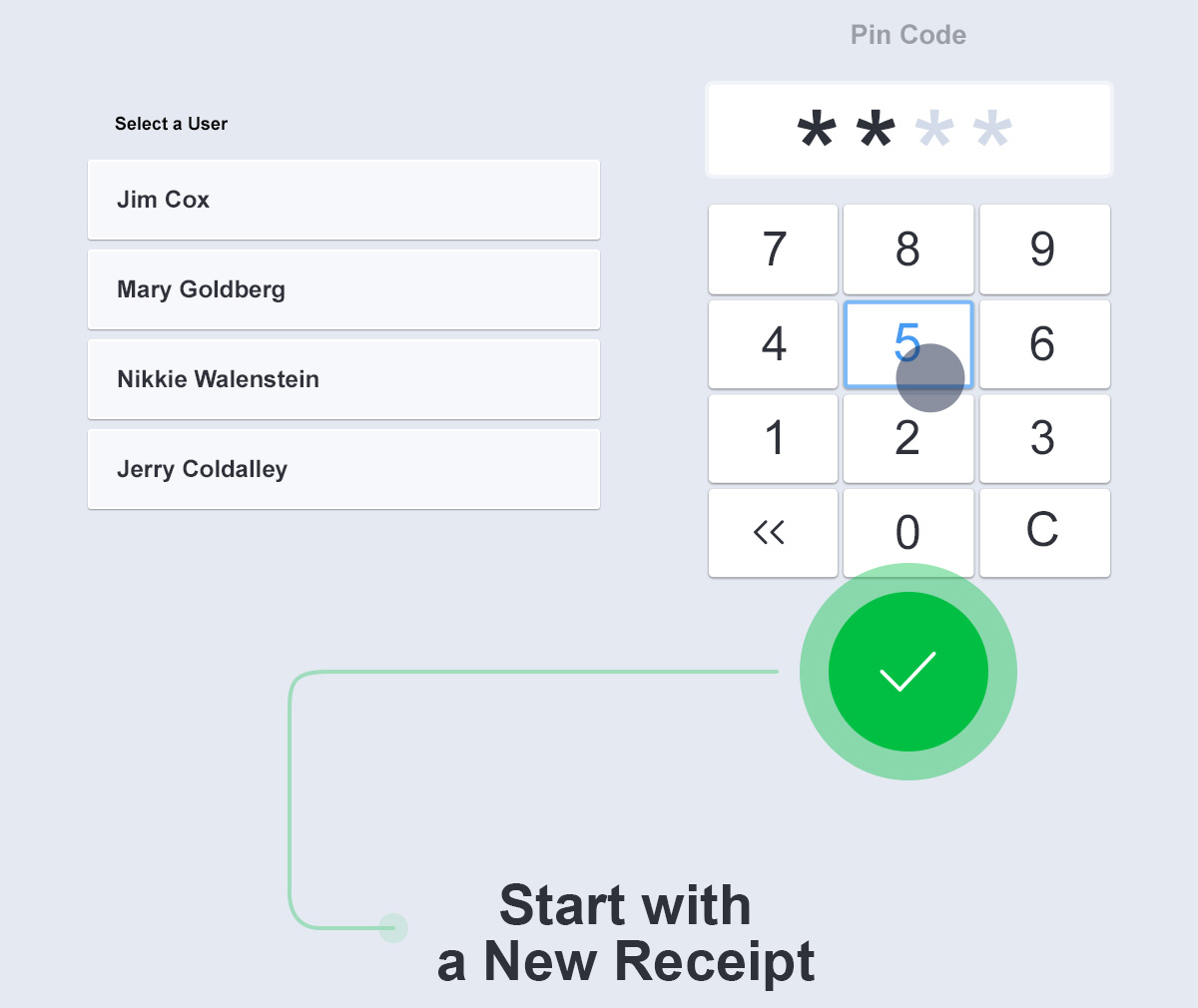 Working with an order
On this screen, a cashier can work with an order. All the scanned items appear in the upper left block of the POS UI. If the item is not in the inventory, a cashier can add it manually by tapping the categories on the right. Designing for a POS interface, our team also considered the user scenarios where a cashier should put a customer on hold (like in the case when one forgets a wallet and a cashier need to proceed with the other customer) or cancel the transaction.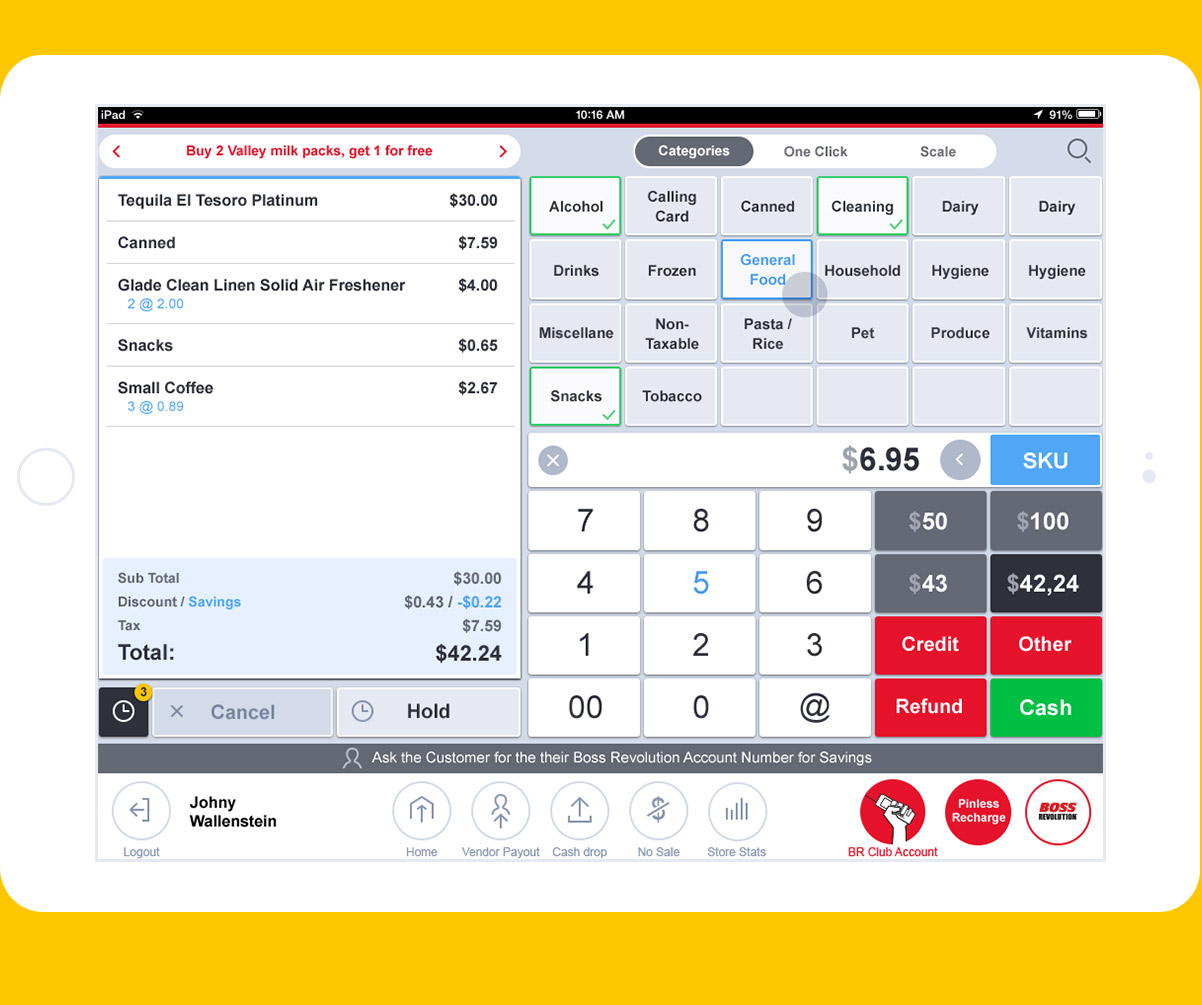 Pending Orders
When creating a pending orders page, our team followed the best POS design principles and kept order receipts as simple and uncluttered as possible.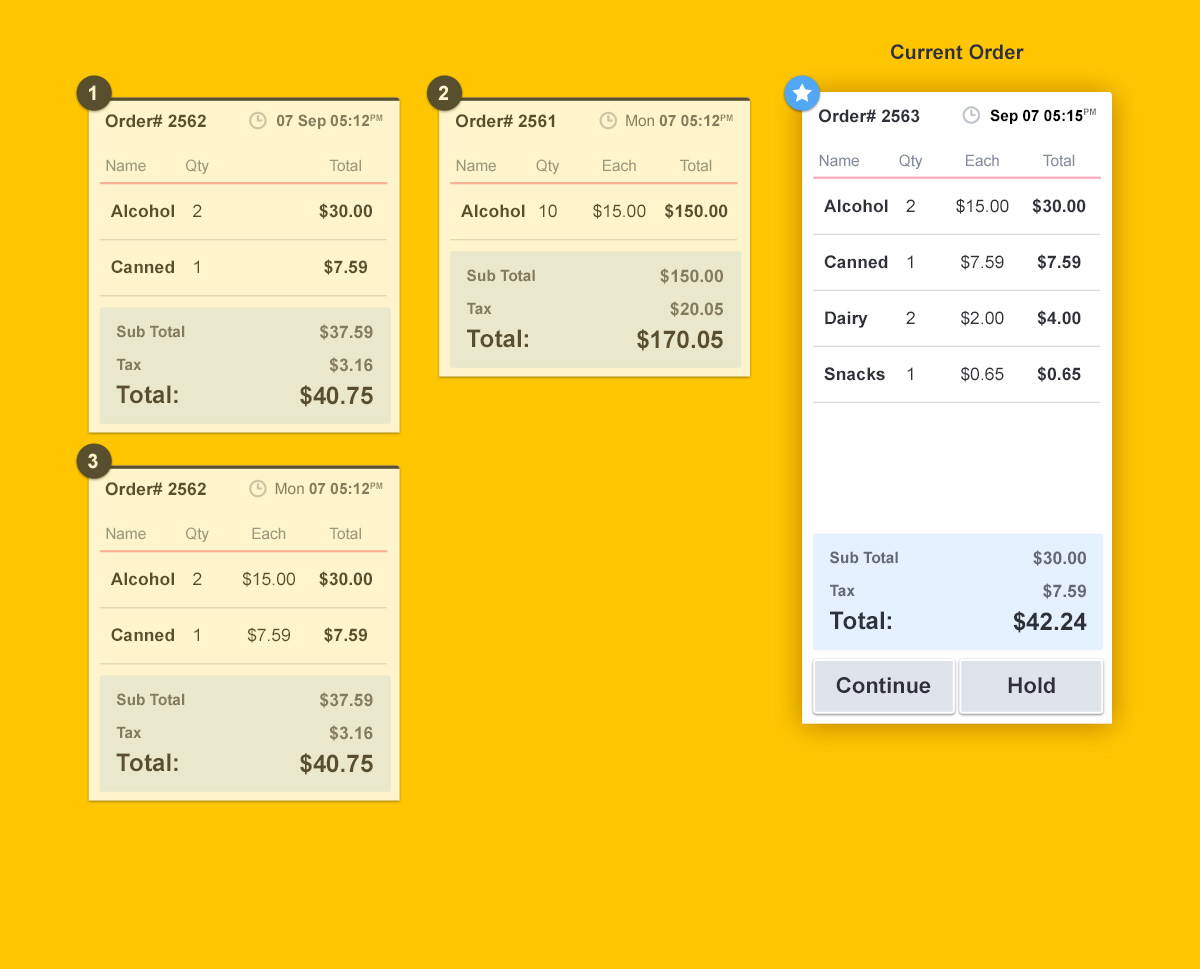 Confirmation screen
A confirmation screen clearly shows each ordered item, as well amounts and modifiers to the on-screen receipt, giving both a cashier and a customer a clear view of the current order.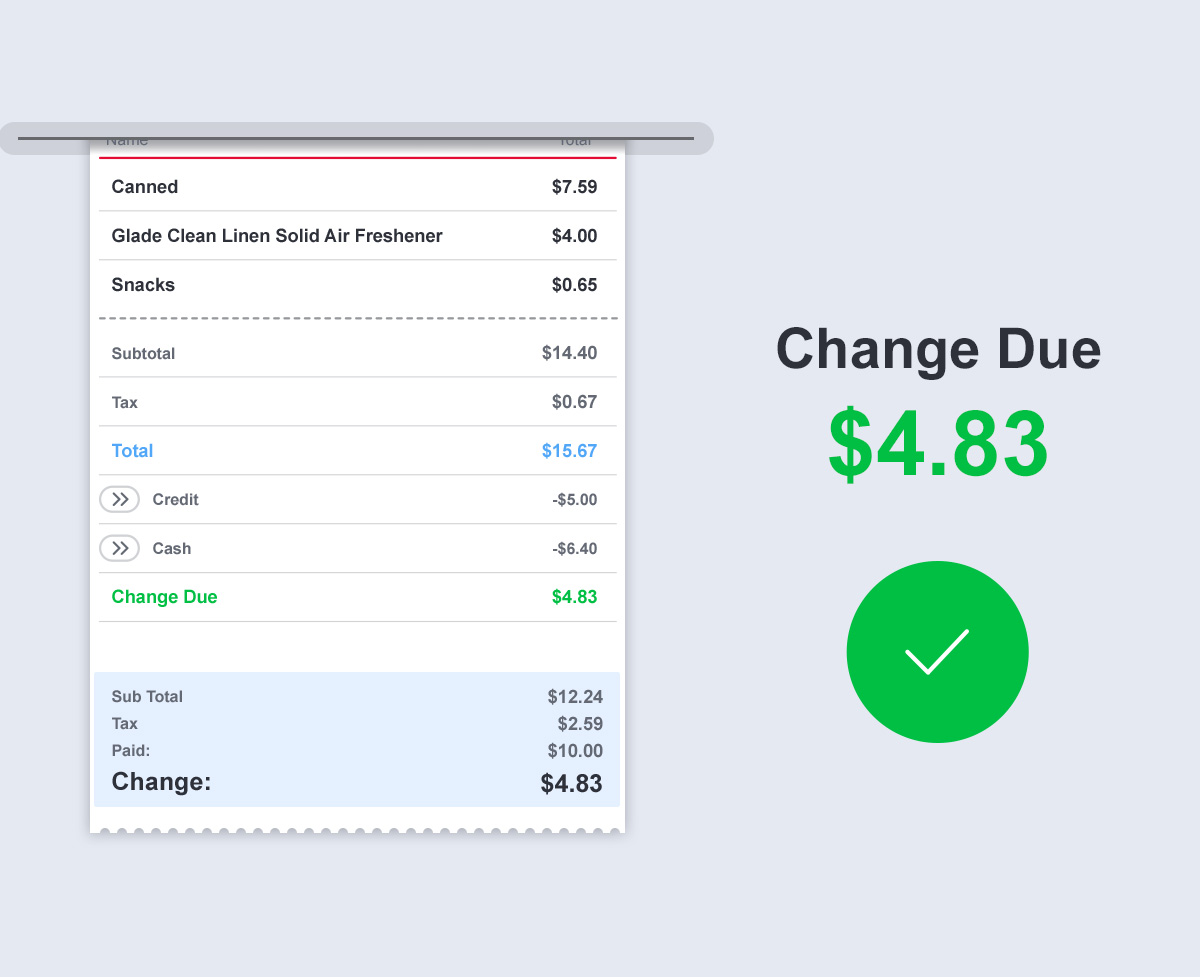 Loyalty program
We designed several screens where a client can insert their Boss Revolution card data and so the cashier will be able to apply a discount for this client and that will reduce the overall price of the purchase. This is all part of the discount module. Apart from this, we designed a module that allows adding products from different categories to the customer's cheque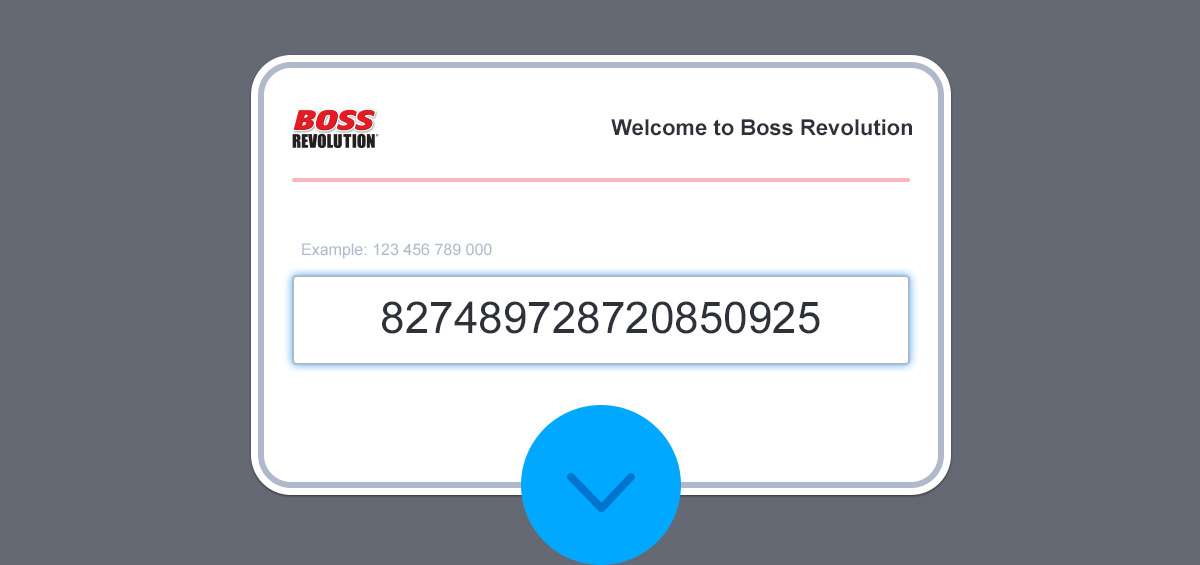 Price Book management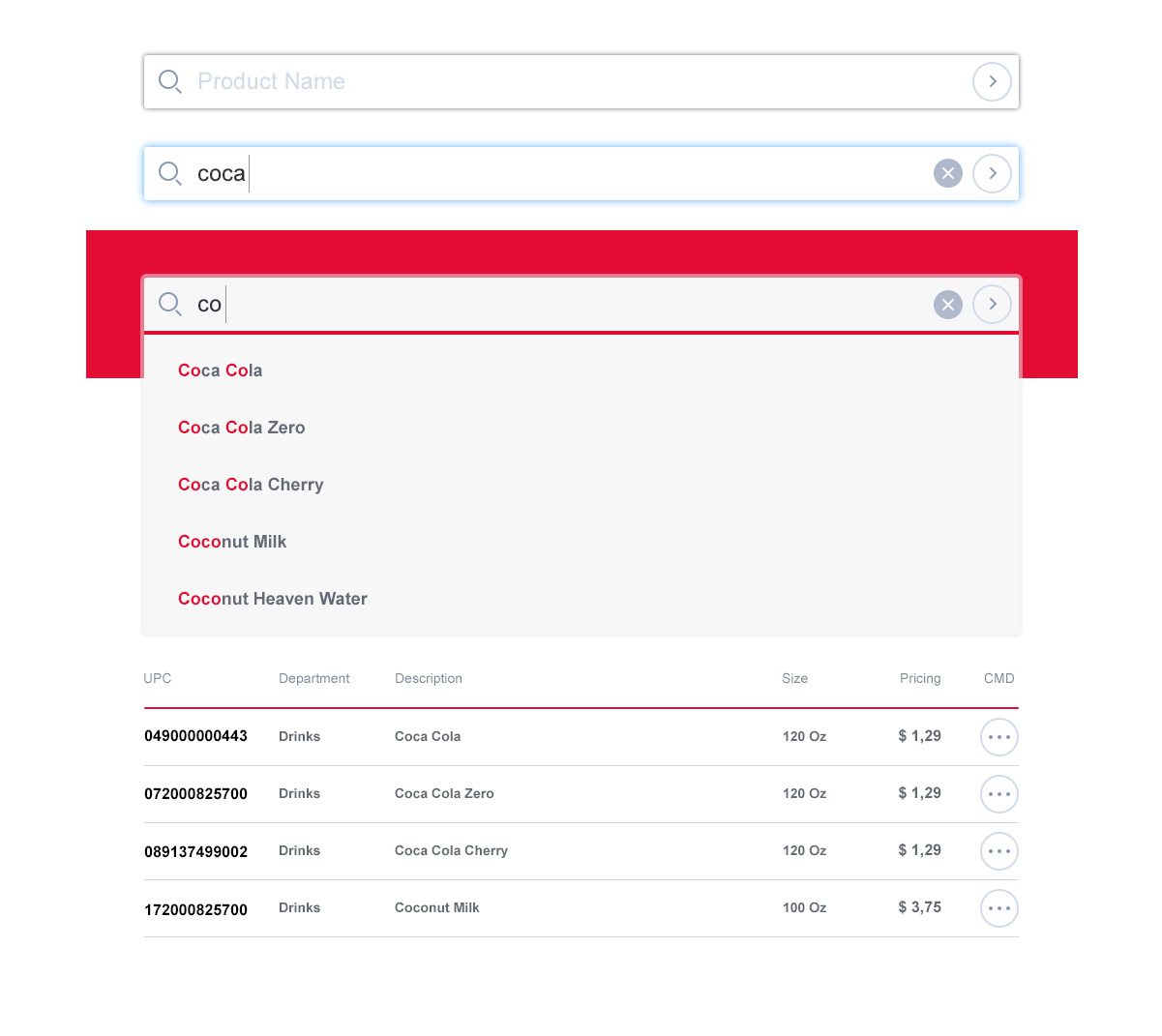 Let's talk
Is there a challenge your organization or company needs help solving? We'd love to discuss it.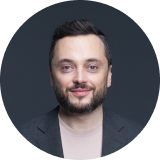 Managing Director, Partner
Andrew Terehin