Web3 Development Services
Develop a cutting-edge web3 application with our web3 development company of experienced and qualified web3 developers that can help you create a feature-rich, user-centric, and engaging solution. Contact us today to get started.
Our Web3 Development Expertise
At Agente, we have a team of experienced developers specializing in Web3 development. Our experts are well-versed in the latest technologies and trends in the blockchain space and have the technical ability to create secure and reliable applications. We have worked on projects ranging from decentralized finance (DeFi) to distributed data storage and have the experience to build applications that meet the needs of our clients.
Our team of skilled developers has extensive experience in a range of programming languages, such as Solidity, JavaScript, and Python, as well as in-depth knowledge of the Ethereum Virtual Machine (EVM). We specialize in smart-contract development and are proficient in working with web3.js and web3-react. Our Web3 developers are dedicated to building high-quality, secure, and user-friendly applications that meet and exceed our clients' expectations.
We can also deliver custom Web3 solutions
dApp Development
Our Web3 development firm helps create custom, secure, and scalable decentralized applications (dApps) to your needs.
Smart Contracts Development
We are able to create highly secure, adaptable, and dependable smart contracts. We are working with ERC-20, ERC-721, and ERC-1155 standards.
NFT
Development
We offer custom NFT development services, including the creation of visual concepts, smart contracts, NFT marketplaces, Web3 dApps.
DeFi
Development
Transform your finance with DeFi: Customized development solutions for decentralized exchanges, yield farming, and blockchain-based financial applications.
Smart Contract Audit
Professional smart contract audit services: Expert analysis and testing to identify vulnerabilities, improve security and ensure functional integrity.
Cryptocurrency Wallet Development
Secure, user-friendly crypto wallet development services: Store, manage and exchange your digital assets with confidence and convenience.
Benefits that come with custom Web3 development
Your business will
benefit from:
Tailored Web3 apps to meet specific needs
Increased security and transparency
Greater control, flexibility
Blockchain technology for cost savings
New revenue streams
Reports and analytics
Your customers
will love:
Decentralized control
Enhanced security
Reduced risk of hacking fraud
Seamless experience
Improved accessibility
Greater transparency
Why Choose Us AS Web3 Development Company?
In-Depth Market Understanding
Using our in-depth understanding of the market , we stay ahead of industry trends, offering cutting-edge solutions to drive your business forward. Our team of developers is knowledgeable and experienced in the latest Web3 technologies, ensuring that our clients receive high-quality, cutting-edge solutions.
Flexibility
Agente's development solutions are are flexible, able to adapt to changing market needs and your business goals. Our team will work with you to create custom solutions that are scalable and secure, ensuring that your investment grows with your business.
On-Time & Within The Budget
Agente is committed to delivering solutions quickly and efficiently, helping our clients to meet their deadlines and achieve their goals.We are dedicated to delivering cost-effective solutions that don't compromise the quality on time, every time.
Custom Approach
At Agente, we work closely with our clients to understand their unique needs and requirements. We strive to deliver solutions that meet our client's specific needs, helping to drive their business forward.
We can also deliver custom Web3 solutions
We have a dedicated approach for each sector that streamlines the Web3 development processes.

IDO, IGO Development
Launch and manage your token offerings by implementing Successful IDOs and IGOs that provide secure, transparent, and efficient fundraising.

Otc Exchange Development
Develop and deploy an over-the-counter (OTC) exchange by applying the strategies for creating secure code and reliable user experiences.

Staking Contract Development
Create secure and reliable staking smart contract for your project to benefit from the growth and stability of your digital assets.
Frequently asked questions
We gathered the answers to the most common questions we get about our e-commerce software development and design services at Agente.
What is a Web3 development company?
A Web3 development company is a company that specializes in developing decentralized applications using Web3 app development technologies. These applications leverage blockchain technology to provide secure and transparent solutions that can be used across various industries. Hire Web3 blockchain developers to utilize the decentralized technology and build custom solutions.
What is Web3?
Web3 refers to the next generation of the internet, where the focus is on creating a decentralized and trustless environment for information and value exchange. Unlike the traditional web (Web2), dominated by centralized platforms and intermediaries, Web3 is built on decentralized, blockchain-based technologies that allow for more secure, transparent, and user-centric experiences. The goal of Web3 is to create a more open and equitable web, where users have full control over their data and the value they create and where trust is established through code and cryptography rather than intermediaries.
In which industries can Web3 be helpful?
Web3 can be useful in various industries, including but not limited to healthcare, retail, fintech, real estate, and supply chain management. The versatility and flexibility of Web3 make it a valuable tool for businesses in various industries looking to improve their operations and achieve their goals.
How does Web3 differ from traditional web technologies?
Decentralization, blockchain technology, interoperability, user empowerment, and programmability are the key differences that set Web3 apart from traditional web technologies and make it a powerful tool for businesses looking to improve the security, transparency, and efficiency of their online operations.
How can Web3 application development help to improve the security and transparency of online transactions?
Web3 reduces the risk of data breaches and hacking attacks, as there is no central point of control that malicious actors can target. It also includes advanced security features, such as encryption and secure key management, that help to protect sensitive data and ensure the security of online transactions. Blockchain development agencies can apply Web3 solutions to provide greater visibility into online transactions, making it easier to track and verify the authenticity of transactions. This improves overall transparency in online transactions.
How can AGENTE help businesses to adopt and utilize Web3?
Agente has expertise in the development of web3 development services and deployment of decentralized solutions, providing businesses with the resources they need to effectively adopt and utilize Web3. We offer Web3 developers for hire, and provide technical assistance and support to help businesses integrate and implement Web3 into their existing systems and processes. We can provide integration services to help businesses integrate Web3 solutions with their existing systems, ensuring seamless and efficient operation.
What Our Clients Are Saying
Useful Web3 Sources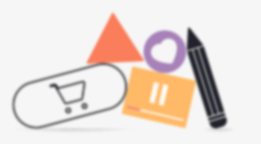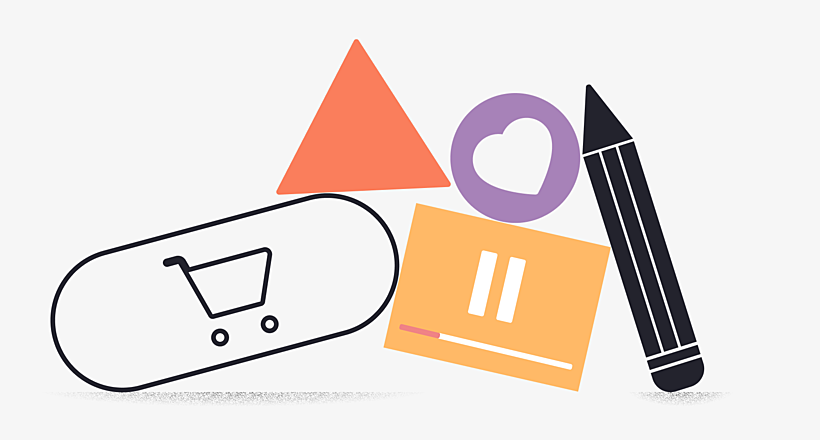 A comprehensive view on how to build an online learning platform. Explore the must-have functionality to improve an existing LMS, build an MVP, or kick-start a full-featured education platform.

Let's talk
Is there a challenge your organization or company needs help solving? We'd love to discuss it.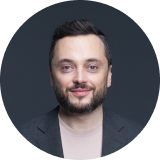 Managing Director, Partner
Andrew Terehin