AI Product Development Services
As an AI software development company, we craft tailored machine-learning solutions to meet your business's specific needs.
AI Development Solutions We Offer
Our AI development company offers a range of advanced solutions to help your business benefit from the power of artificial intelligence. Our team of experts has a broad range of expertise in various AI applications, ensuring that we can provide you with tailored solutions to meet your specific needs. Whether you require natural language processing for better customer support or an application development based on the Generative AI model for predictive analytics to optimize decision-making, we have covered you.
Our dedicated team of professionals is committed to delivering high-quality AI software development services that drive efficiency, innovation, and growth. We work closely with you to understand your goals and challenges, enabling us to create customized AI solutions that seamlessly integrate into your existing systems. Our artificial intelligence product development services can help you leverage the power of machine learning and AI to stay ahead in today's fast-paced business landscape while unlocking new growth opportunities.
Our AI Development Services
AI Chatbot Development
As an artificial intelligence development company, we specialize in creating custom AI assistants that can help streamline client interactions and enhance customer experience. We offer AI chatbot development services that can be easily integrated into various platforms, internal systems, or customer applications.
AI Product Development
We offer custom AI solutions Development that enhance efficiency and promote innovation. Our AI product development company is crafting recommendation engines, developing natural language processing applications expert systems, and flexibly working on any custom AI solution your business requires. Our experienced developers specialize in creating user-friendly solutions that seamlessly integrate with your existing systems.
Generative AI Solutions
Our AI experts can work with different Generative AI tasks, fine-tune, and replicate generative models like chatGPT, Stable Diffusion, Midjourney, and DALL-E. In turn, working with visual and text, generative AI can help you in different data analysis, image recognition, and business process optimization tasks.
Natural Language Processing (NLP)
We can help enhance your user experience with custom AI solutions, including real-time speech recognition and conversation AI, leveraging our expertise in artificial intelligence development. This service includes training neural networks, building and training machine learning algorithms, and empowering computers to process large amounts of human language data.
AI Development Consulting
In each project, as an initial phase, we provide AI technology consulting services to help navigate the ever-evolving AI landscape. Our team analyzes your product's requirements, advises you on the possibilities of new AI technology, and selects the best approach.
AI Model Deployment and Integration
Our end-to-end AI service includes pre-trained model selection, integration, testing, and deployment on cloud platforms or on-premises infrastructure for client applications and websites.
AI Development Technologies We Work With
We work with reliable, secure and time-tested technologies only to create beautiful and functional mobile and web applications. React fulfills this objective the best!
Languages
Python
R Project
Visualization
Power Bi
Tableau Software
Zoho Analytics
DBMS
Amazon Redshift
Google Big Query
PostgreSQL
Cassandra
Cloud
Amazon Web Services
Google Cloud Platform
Microsoft Azure
Architecture
On-premises, cloud, hybrid
Our Success Stories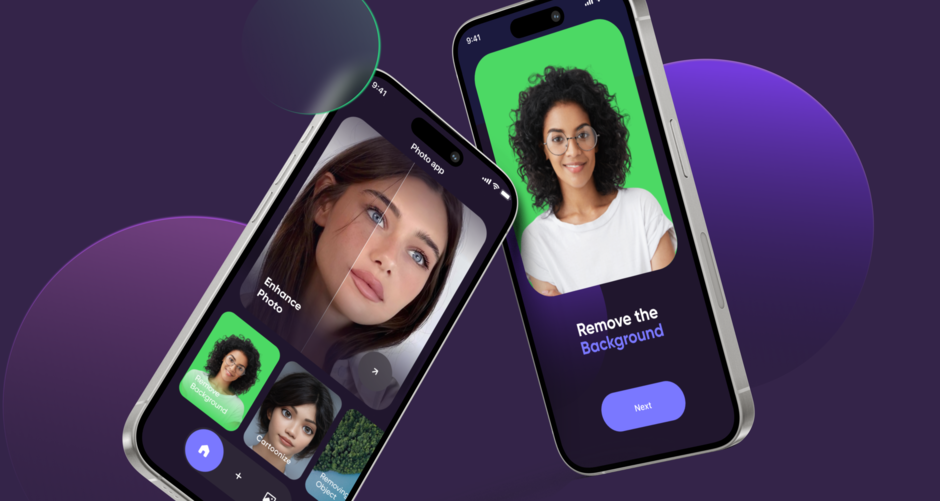 AI Photo Enhancer
Our core goal was crafting a visually appealing, user-friendly AI Photo Enhancer app. We aimed for a suite of AI tools to meet diverse needs, including background removal and image upscaling, enabling effortless photo enhancement.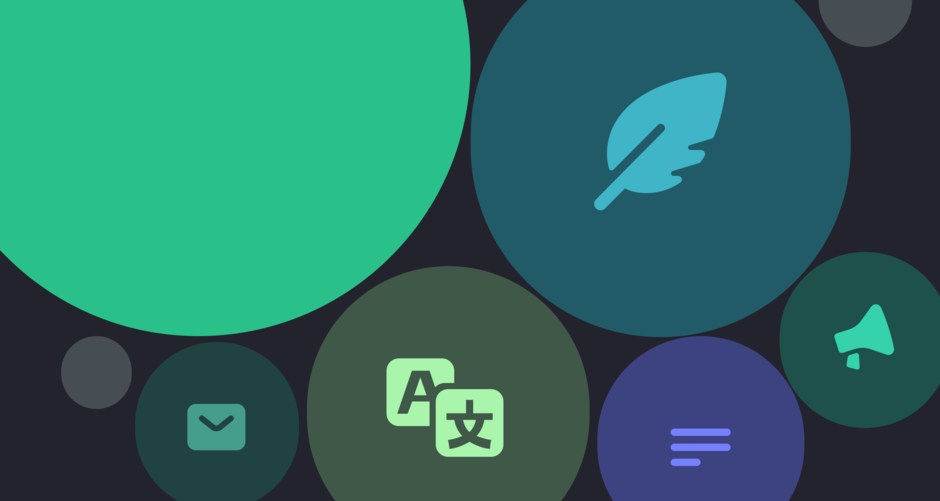 AI Chat Assistant
Our goal in developing an AI chat assistant app was to create a user-friendly interface and a versatile toolset for various tasks, from social media content to essay writing.
What Our Clients Are Saying
Why Choose Agente for AI Development?
In-depth AI niche experience
Using our in-depth understanding of AI, we stay ahead of industry trends, offering cutting-edge solutions to drive your business forward. Our team of developers is knowledgeable and experienced in the latest AI technologies, ensuring that our clients receive high-quality, advanced solutions.
Flexibility
Agente's development solutions can be customized to meet your business requirements and changing market needs. Our team will work with you to create scalable and secure AI solutions, ensuring that your investment grows with your business.
On-Time & Within The Project Budget
Agente is committed to delivering AI solutions quickly and efficiently, helping our clients meet their deadlines and achieve their goals. We are dedicated to providing cost-effective solutions that don't compromise the quality on time, every time.
Custom Approach
At Agente, we work closely with our clients to understand their unique needs and requirements. We strive to deliver solutions that meet our client's specific needs, helping to drive their business forward.
AI Development Process
AI product development typically follows a series of stages, similar to traditional software development but with a focus on artificial intelligence and machine learning components.
1
Problem Definition
During the stakeholder interview and discovery workshop, we identified the problem or task that the business wants to solve with AI.
2
Requirements Analysis
In AI product development, the Requirements Analysis stage is critical. It defines specific requirements and constraints, ensuring that the product aligns with business needs and addresses the problem to be solved.
3
Solution Design
AI product or system development requires a crucial stage of AI solution design. It involves creating a detailed plan and architecture for integrating AI to solve a specific problem or achieve an objective.
4
Implementation
Based on the needed solution, performance could vary, starting from the data collection, splitting, and processing and ending with the Model education deployment.
5
Maintenance
Implement real-time maintenance and monitoring, gathering user feedback to improve AI product performance.
Industries that could benefit from AI development solutions
Finance
Finance benefits from AI are Improved customer service, risk management, credit scoring, and forecasting models.
Education
AI in education improves learning, enhances experiences, and boosts accessibility for learners of all ages.

Logistics
AI in logistics includes traffic/weather data analysis, inventory optimization, automated warehouses, computer vision, real-time tracking and more.

E-commerce
With a custom reports and dashboards constructor, you can view all the necessary analytics in real time.

Games & Sport
AI can revolutionize gaming and sports through improved games, enhanced experiences, and valuable insights for players and coaches.

Many Other…
Most businesses could benefit from custom AI solutions integrated into their systems and processes.
Frequently asked questions
We gathered the answers to the most common questions we get about our AI Product Development Services at Agente.
What do AI development services mean?
We offer AI development services that can take your product to new heights of innovation and efficiency. Our AI development services involve using artificial intelligence to create custom software solutions that meet the needs of businesses and users. With the help of AI, We can streamline operations, automate tasks, and improve decision-making processes, helping you achieve your goals faster and more effectively.
How much does it cost to develop an AI custom solution?
Understanding the cost of AI software development involves considering several factors, such as the scale of the project, the set of technologies involved, the number of development hours required, and your business goals, among others. At AGENTE, we take a holistic approach to ensure that we assist you in every possible way, striking a balance between the cost and quality of your product to maximize your satisfaction.
How much time does it take to execute an AI project?
Various factors determine the duration of a machine learning project. However, to provide a general idea, the process usually involves several iterations of the following cycle: data collection, labeling, model development and training, testing and evaluation, and deployment into the final solution. The duration of a machine learning project can range from three months to multi-year collaborations.
Our Insights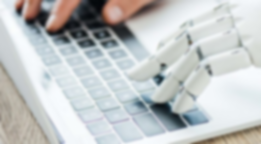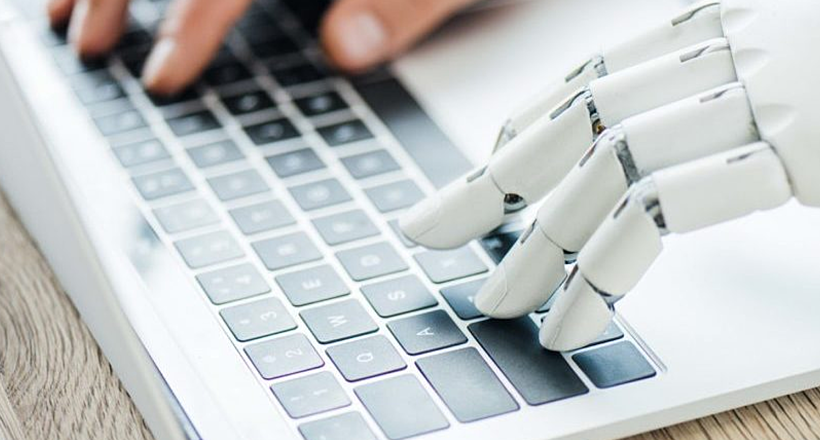 Find out how LMS can benefit from adopting AI and what are the ways to incorporate Artificial Intelligence into your corporate learning process.
Let's talk
Is there a challenge your organization or company needs help solving? We'd love to discuss it.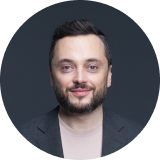 Managing Director, Partner
Andrew Terehin