27 February 2023
Custom Corporate Microlearning Platform Development Guide for 2023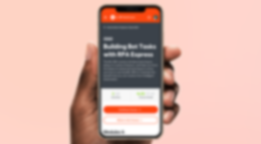 "The magical number seven plus or minus two…" Remember George Miller's famous magical number of immediate memory in retrospect?
Human memory holds seven—plus or minus two—pieces of information and better digests bite-sized data.
Plus, according to the forgetting curve hypothesis by Ebbinghaus, about 80% of info is forgotten over time if there is no intent to retain it. And the research suggests that microlearning increases knowledge retention, which is of particular concern for the corporate sector.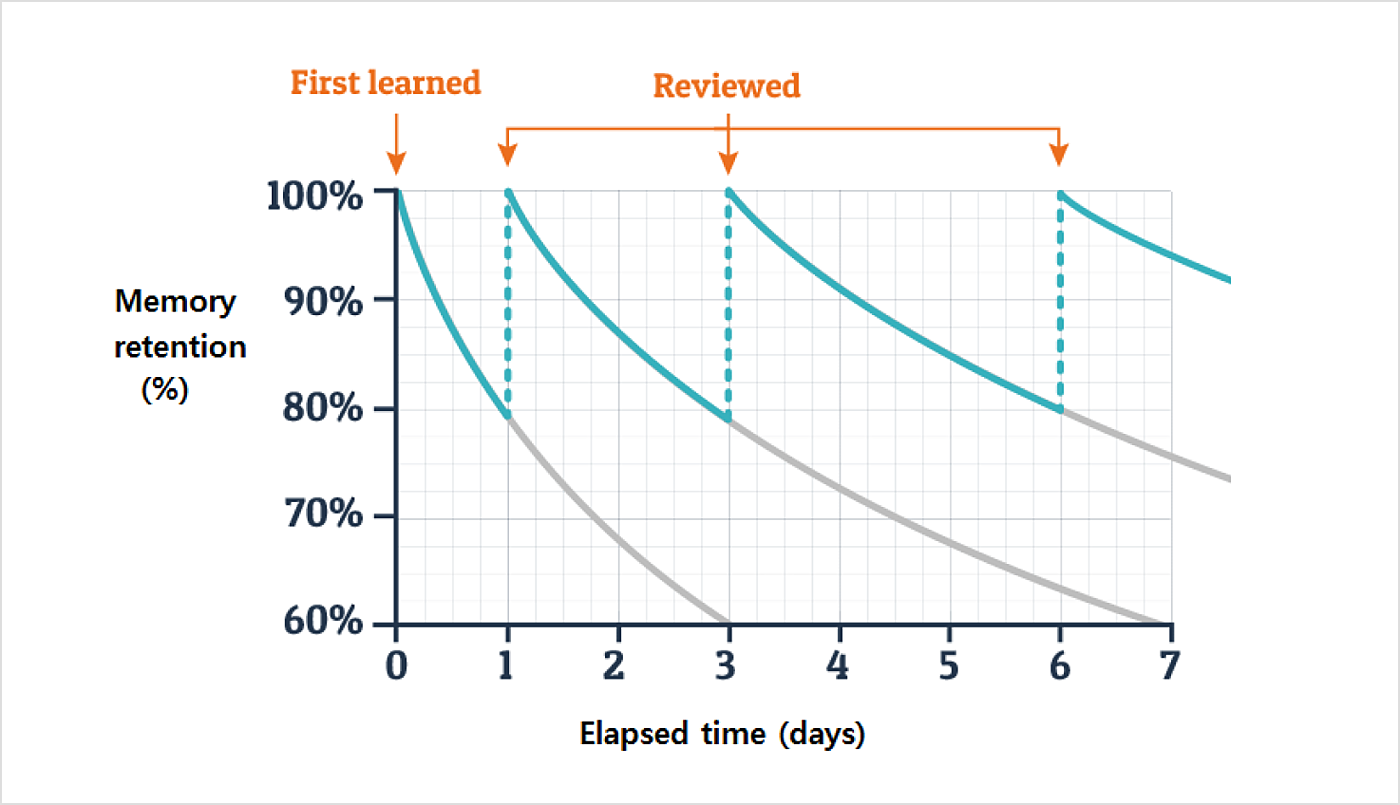 Source: ResearchGate
These singularities are the primary reasons why microlearning and corporate microlearning platform development have exploded in the e-learning world.
This article explains and showcases the concept behind microlearning for businesses that use learning management systems or plan to build a custom corporate microlearning solution.

What Is Microlearning?
Microlearning is a smaller sibling of e-learning that emphasizes a short-term training process and is based on bite-sized self-directed learning nuggets:
Micro-content. Micro-learning. Short courses. Bites. Micro-units. Information nuggets.
You might come across these and other names of this skill-based approach to e-learning.
Microlearning goes an extra mile to steer clear from TL;DR education. Here, various types of content are delivered in easily digestible pieces at the full convenience of the learner.
Does it place restrictions on the types of content that microlearning can offer?
No, not at all.
This approach to competency-based training and learning takes multiple forms like any other platform. However, its key characteristic is brevity.
As a result, the learner interacts with capsule pieces of information, i.e., micro-courses and levels-up in less time.
What Is a Micro-Course?
These pieces of training are brief and compact learning solutions that allow the workforce to develop specific competencies without dedicating hours to studying.
Often, such courses are nothing but adaptations of the proven full-length studies that may even lead to obtaining SCS certifications.
As a part of corporate learning and training, micro-courses can be used to:
Onboard staff
Instruct new remote and in-house team members
Train customer-facing jobs (support team, salespeople)
Uplift compliance training
Develop professional skills
Micro-courses often provide a vehicle for transferring expertise and knowledge of specific areas by the employees. It is achieved by accessibility and the ease of creating short and highly digestible content.
What Types of Microlearning Content are Trending?
Microcopy. These are brief and highly contextual but informative messages that help the user to learn. Such a message can include:
Microvideo. These video courses often clock in at 15 minutes and are divided into 3-5 minute abstracts that cover a unique learning objective with specific takeaways:

Text-based animations
Phrases
Small lectures
Interactive videos
Explainer videos with whiteboards
Small animated paragraphs




Source: Coursera

Microgame. Gamified learning content is another type of microlearning. By engaging the user, such learning units create incentives to complete educational blocks with a high score.

Microgaming examples:

Awards
Challenges
Badges
Gifts
Polls
Flashcards
Simulations
Recorded answers
Quizzes
Single-screen challenges
Tests




Source: Your Primer

Infographics. Informative images are another popular type of microlearning content. Depending on the data sources and the sphere of application, there are about 13 types of infographics to use. Some of them are as follows:

Mixed-charts
Statistics
Hierarchy
Comparison
Timeline
Mobile-Friendliness of Microlearning

Source: Statista
Although microlearning techniques will work fine on any device type, microlearning and mobile devices are a match made in heaven.
Why?
If we take just the US, smartphone users spend 3 hours 10 minutes with their devices. How often do you personally check your phone for messages?
This mobile obsession is a dream come true, especially when it comes to involving mobile devices in the learning, mentoring, and training processes. Microlearning offers an ideal format adapted for mobile screens and on-the-go just-in-time user experiences.
Responsive LMS or Mobile Training App Dilemma
Before you make the final decision to develop a mobile learning platform or a responsive learning management system, let's dwell on their benefits and drawbacks.
Remember the times when desktop learning felt like magic?
Just as the technology has progressed, so have the user and the learner.
The global mobile workforce is set to increase from 1.52 billion in 2017, accounting for 39.3% of the global workforce, to 1.88 billion in 2023, accounting for 43.3% of the global workforce.
Responsive LMS
Such a solution lets the user retrieve learning courses on various devices and seamlessly switch between them. The responsive technology ensures a progressive enhancement of content and design elements on any screen.
Mobile Training App
Unlike a responsive LMS that provides equal content on multiple devices, a mobile app focuses on making the best use of what a mobile device offers. Native downloadable apps with their distinctive touch-and-swipe technologies offer a unique UX with enhancements to the existing functionality. Thus, their creation requires developers to follow an individual mobile app development lifecycle.
Responsive design and mobile learning app development are not mutually exclusive technologies. Whether you opt for one of them or choose to combine, make sure that you define the business objectives first.
Alternatively, you can consult your trusted software development partner for more detailed insights and then invest accordingly.

Source: Agente case
But is microlearning right for you and your company?
LMS and Microlearning Platform Integration
Many businesses struggle to boost employees' engagement in learning and acquisition of new skills. Microlearning could become that extra impetus. Here's why:
Benefits of Microlearning Integration for Business Owners
Microlearning combines multiple learning styles and solutions while assisting in professional development:
Cost- and time-efficient. Microlearning allows you to prepare learning material for less money than fully-fledged training programs. As the offered learning units are brief, their design and creation are not as time consuming.
Learner-centric. Embedded in the learning path, information nuggets enable team members to decide what they wish to learn next, when, and on what device. As a business owner, you can keep the workforce learning without loading them up with information.
Optimized for mobile. We carry mobile phones when off the job, in meetings, or at lunch. Bite-sized data makes microlearning a perfect match for on-the-job learning.
Easy-to-update. The offered pieces of information are brief. Thus, if there are any changes or edits, data updates can be performed flawlessly.
Engaging. After you integrate a microlearning platform with LMS, learning becomes fun. To-the-point info helps grab the learners' attention and engage the user in a shorter time frame.
Motivational. As such training does not require significant time investment but can fill skill gaps rapidly, microlearning triggers staff to seek more learning opportunities. As a result, your team becomes better qualified.
Benefits of Microlearning Integration for Employees
Besides tangible advantages for a business, here's what attracts employees to microlearning:
More engaging experience. The lessons are brief, offering diverse content and a gamified interactive experience.
Faster learning. There will be no irrelevant overwhelming data. Employees learn exactly what they need.
Increased info retention. Microdata makes the learning process easier and quicker to consume.
On-the-job experience. As no extra useless data is offered, all of the info is straight to the point and can be applied on the job.
Flexible learning. Microlearning doesn't require much time investment and can be processed on the go.
Always at hand. Such solutions offer content libraries that can be easily accessed by the team members regardless of their location. Thus, if some data slips out of the employee focus, they have a 24/7 accessible cheat sheet.
Things to Consider
Before you decide on the features you'd like to integrate in the existing LMS, consider:
Course restructuring. Unlike a standard e-learning course in your LMS that deals with numerous learning objectives, microlearning focuses on one specific skill. Thus, course reinterpretation can take place.
Microlearning integration in the existing learning lifecycle. Post-training, a pretest before the formal training, or flashcards with use cases―microlearning can be used as a standalone training in your LMS. Thus, consider integration of the microlearning content types in the existing training strategy in advance.
Microlearning Features to Add to Your Existing Corporate LMS
Now that you know how beneficial microlearning can be for your organization and for the workforce, let's examine how to integrate microlearning features in your LMS.
Mobile Access. Gone are the days when LMS's were desktop-only platforms. Nevertheless, microlearning makes it a prerequisite for making the nuggets of information run flawlessly on any type of hand-held device.
Recap: A dedicated mobile training app development or making the platform responsive is now required in order to meet user expectations
Multiple Content Formats. Unlike traditional e-learning courses, microlearning can be presented by multiple independent content types to keep the user engaged.
Recap: Creation and integration of various independent bite-sized snippets of information will be required.
Knowledge Library. You can supercharge microlearning with social learning, assign subject experts at your company and build a knowledge base. Best-performing employees can record brief educational videos and share data that will be accessed when needed.
Recap: powering up your corporate LMS with a knowledge base available 24/7.
Reporting. Microlearning has its particular KPIs which are used to measure engagement and on-the-job results. You'll need to accurately integrate the new metrics into your existing analytics system to track the success of the added microlearning elements.
Recap: setting KPIs to evaluate the microlearning strategy
Communities. Social learning has been trending, and microlearning is no exception. Corporate training materials should be made accessible for specific employee communities (or departments) and used to trigger debates. It will lead to higher information retention and encourage employees who are not involved in training to join.
Recap: making microlearning available for communities.
Micro-Course Authoring. As microlearning doesn't require a great deal of time or resources to create content, make sure that you add functionality that helps both employees and tutors to build and share content with ease.
Recap: adding course authoring functionality to promote knowledge sharing.
How to Develop a Microlearning Platform
Mobile learning stopped being a trend long ago. It's the reality of the modern world—the new way we learn and acquire data.
It's not that the required skills have changed drastically. It's more to do with the fact that the method of developing skills has evolved.
Why Mobile Microlearning?
On-the-go and five-minutes-a-day learning do not take a long time, but they are sufficient to remember things that impact the bottom line:
Brief and manageable. Shorter lessons fall under the seven plus-or-minus-two rule. They are not too overwhelming for the learner and help retain more no-frills information.
Strategic. Your employees are likely to use their phones to entertain themselves while waiting for the bus or while travelling to work. Why not use those time intervals to your advantage? A training game versus Candy Crush can undoubtedly sow the seeds of discord (giggle).
Personalized. Unlike online or offline classes, mobile microlearning provides the freedom to choose and learn anywhere, anytime.
Flexible. Mobile microlearning doesn't stop when the learner goes offline. Some data is downloaded for further reference. Employees will be able to develop their professional skills when the timing is right and without treating professional education as a burden.
Team-building. Teams can join chats and private groups to collaborate and discuss specific tasks and learning nuggets.
Must-Have Features for a Microlearning Platform
If you decide to develop a mobile employee training app, make sure that you include these corporate microlearning platform features:
AI-fueled experience. Continuous real-time assessment of the learner's progress and results enables you to make adjustments and prescribe specific content reinforcement for the employee.
Notifications. This feature includes alerting the learner about announcements, messages, comments, assignments, and about other changes in their profiles.
Practice. Realistic simulations, use cases, and projecting will help employees apply their newly acquired micro-skills.
Adaptive learning. The approach in e-learning emphasizes individual goals, knowledge gaps, and preferences of the learner.
Certifications and industry compliance. This type of program enables you to set the bat and ensure that microlearning aids the workforce in meeting the set expectations.
Collaborative learning. Chats and groups have been proved to enhance learning results through working together.
Asynchronous learning. Learning nuggets must not require real-time interaction. They should be available when the timing is right for the learner.
Course authoring. Enable the learning administrators and other employees to build, upload, and launch their individual microdata pieces. This will allow the transfer of knowledge between colleagues.
Gamifiсation. This is one of the best ways to improve retention of the learned concept. Gamified elements are engaging and provide positive reinforcement for the learner.
Some examples of gamification in microlearning are:

Leaderboards
Competitions
Score and coaching cards
Quizzes
Grading
Flip cards
Card matching
Rewards

Progress tracking. Although it's bite-sized learning, don't forget to display the learner's progress in order to emphasize the speed of the learning process. It can be a progress bar, percent completed, etc.
Skills tracking. This functionality allows you to organize and manage employee skills accurately and effectively.
Knowledge base. Creating an intuitively accessible library helps the learner to retrieve data at their leisure.
Reports. Data is the king. Make sure to set KPIs in order to measure both course and employee learning success.
Bottom Line
"Perfection is achieved not when there is nothing more to add but when there is nothing left to take away," wrote Antoine de Saint-Exupéry.
His words correctly describe the place that microlearning takes in developing an app for mobile learning platform or as a part of an LMS. Microlearning transforms the way you support the team's thirst for knowledge; it helps you fuel the members' engagement and sustain their knowledge retention.
With over 10 years in e-learning solutions development, Agente offers design-based microlearning platform development services. Contact Agente today to learn how microlearning can benefit your existing or future corporate learning software.
Rate this post!
185 ratings, average ratings is 4.8 out of 5
Stay tuned for news
Useful articles from our content team right to your inbox!
Let's talk
Is there a challenge your organization or company needs help solving? We'd love to discuss it.