19 January 2021
How to Design and Redesign an LMS Platform Right | AGENTE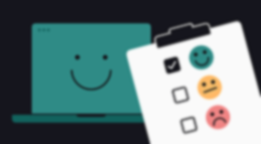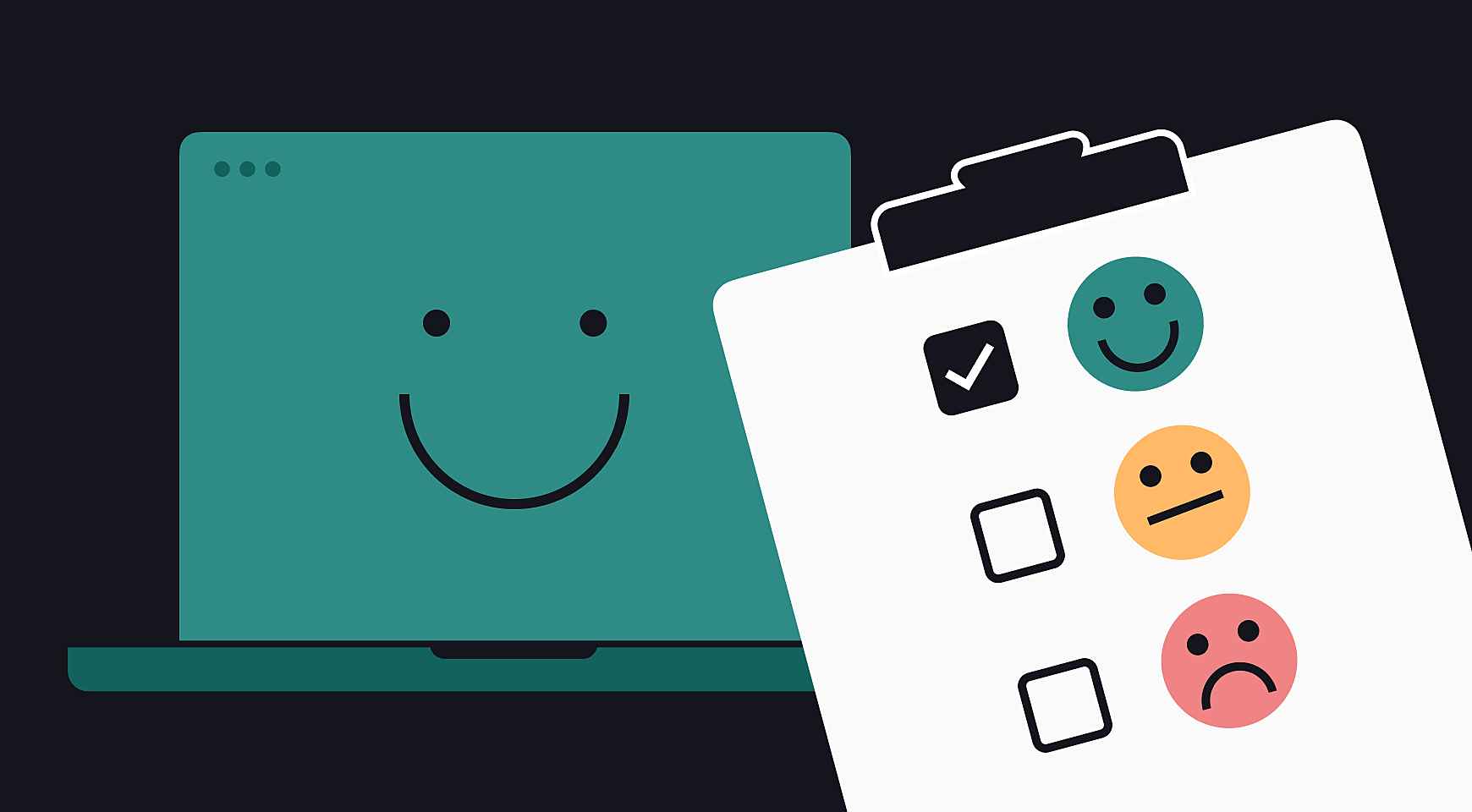 Beautifying things on your learning management system is not a cure-all, and that's certainly not what redesign is limited to. Outdated LMSs are often:
Unfriendly for the mobile device user (64% of LMS users say handheld device accessibility is vital for them, according to Coursemethod).
Complicated from UI and UX perspectives (this requires fixing the business logic).
Unpersonalized (such LMSs don't offer recommendations based on the system data, reports, or AI elements).

As a result:
The user feels anxious if your LMS platform is not transparent enough, and the critical data is not accessed intuitively. An obtrusive notifications system can confuse students and distract them from the learning process. Environments that are complicated to set up can force tutors to give up on the platform and switch to the competitor.
Next:
More abandonments, worse KPIs, and less revenue.
In this article, we will share staggering reasons why it's time to revamp your LMS platform design in 2022 and offer a kickoff checklist to guarantee your project's success.

Source: Docebo eLearning Report
Benefits of Revamping LMS Design
LMS redesign is not an easy undertaking. It may seem costly and cumbersome but it brings an opportunity to make your platform more powerful in the future:
Relevant Environment
According to this report, the global LMS market is expected to reach $19.05 billion in 2022, having grown at a CAGR of 24% between 2017 and 2022.
The data shows the growing interest in investing in LMS software development and the on-going appearance of new innovative platforms.
Just as outdated designs make software look less trustworthy, their redesign propels your LMS forward by employing design trends and technologies that allow you to simplify LMS user engagement.
Improve the LMS User Experience
All-in-all, everything is user experience in lms. LMS redesign revamps the structure of your software and brings:
Better control over the learning journey. A straightforward learning experience allows the user to control their academic lives and track the learning progress easily.
An easy-to-navigate grid offering content blocks and ensuring better visibility.
New functions and trending elements to keep up with the times.
Real-Life Redesign Use Cases
Many well-established brands with long histories provide evidence that professionally performed redesign increases performance metrics and reputation. Let's learn from the experience of Blackboard and Docebo.
Blackboard
Founded back in 1997, this LMS decided to revamp the platform in 2015. They analyzed the needs and expectations of the main user archetypes and shifted the focus from the administrator to the student and the learner.
Blackboard decided to simplify the LMS design significantly and include more opportunities in the system, such as:
Mobile app
Analytics
Learning portfolios
Collaboration tools
Marketplace to sell textbooks, etc.
Today Blackboard dominates the LMS market, controlling 28% of the US higher end LMS market.


Source: Blackboard
Docebo
The company was established in 2005. It is a learning portal for companies and their employees. While the platform is instantly updated, their goal has been to introduce and focus on the ratio of 70:20:10 for experiential, social, and structured learning respectively. This ratio allows users to blend in job training with structured coursework, and it increases the effectiveness of formal learning.
Such changes required adjustments in the business logic and a new focus on the user experience. The user-centric attitude in the redesign process allowed Docebo to focus on the user and avoid fatiguing the learner with a difficult to use grid. No losing focus any longer.

Source: Docebo
LMS Redesign and New Possibilities
System redesign is not an overnight task. But as the Internet changes, so does the end user.
LMS Redesign helps to refine the way you distribute knowledge between the expert and the learner more effectively.
As a result, you get to make your LMS more powerful with Big Data, add new must-have features, and make it stand out from the competition.
Overview of the LMS Redesign Process
If you are wondering how to redesign LMS software, the following steps should take place:

Step #1. Defining Pain Points
While it is critical to pass along your ideas and preferences about the desired changes and improvements, your dedicated team will do their independent audit and evaluation of the current system.
The strengths and weaknesses should be defined and aligned with the pain points that you mention. It will help create a redesign plan that meets your expectations, goals, and business requirements to the full.
Step #2. User Research and Analysis
The user-centric approach in LMS design is paramount. You should do your best to find out as much as possible about your target audience. This knowledge will help shape the system to meet the expectations of the tutors and learners.
You should answer the following questions and to profile the audience:
Who is the learner?
Who supports the learner?
What mix of content will your LMS deliver?
How do you wish to leverage custom learning?
What can interfere with the educational process?
How can you make learning easier for the student?
What help do you need to implement your ideas?
These and similar questions will help you to understand the pain points of the audience and get insights for improvement.
Step #3. Creating Strategy
It's time to create a plan to achieve your redesign goals. We will ensure that all the processes are handled in a strategic way and that the set objectives are achieved after the launch.
Step #4. Building Wireframes
Once the strategy is set, it's time to sketch your future LMS design in full compliance with modern best practices.
Wireframes will help map each element of the renewed look of your system, both for desktop and handheld devices.

Source: Agente Case Study Academy Dressmakers
Step #5. Adjustments
Quality should always be a priority. The wireframes are built. What's next?
We will discuss the redesign once again, make the necessary adjustments if required, and polish the project to perfection.
Step #6. Implementation
At this phase, the proper imaginary is applied following your business style guide. The core implementation of the LMS website design takes place now. Here you can find more educational website design ideas.
At the end of this stage, a fully-functioning system will be available to you. However, it's not yet ready to go live.
Step #7. Testing
Testing experts will take care of the LMS platform now. They will make sure the system looks good and operates perfectly in various web and mobile browsers. Bugs and errors will also be analyzed and eliminated.
We will also check page load time and performance to ensure that the new design fastens customer journey map.
Step #8. Launch

Source: Agente Case Study Academy Dressmakers
This step is both exciting and stressful, especially when it comes to projects that have previous design versions.
Besides making sure all works perfectly and as it is supposed to, you will need to involve multiple members of the marketing team to make the transition to the new design and business logic flawless for the user.
Onboarding should be thought out in advance. It will help the user get acquainted with the new layout flawlessly.
Follow-up videos, webinars, blog posts, email campaigns, and other marketing activities will aid in making the transition as smooth and advantageous for the user as possible.
Step #9. Post-Launch Activities
As you know, going live does not mean that all the development processes have come to an end. A post-launch will be required.
Consider actions that you and your team will monitor within each time frame. If needed you may implement A/B testing to get exact statistics on how the redesign version influences user experience and how it compares with the previous design.
How to Get the Most of LMS Redesign
Accept it ― if the functionality of your LMS looks like one from the 90s or the stone age, a product update will be required to ensure that it covers interaction with all the current user expectations, and even goes one step further.
What does this mean for you?
You and your design agency must start with revamping the business logic of the product and updating it with must-have trendy features, such as:
Gamification. The learner is competitive by nature, and game support triggers immersion. It improves knowledge recall and retention. Badges, progress bars, certificates, leaderboards, racing, hidden gifts, and levels are just some trending gamification elements. Gamification in e-learning has been proved to spark friendly competition.
Ecosystems. The learner expects a better enriched online training experience. Consider integrating with CRM systems and other software industries to meet the target audience's needs.
Social learning. This fosters deeper learning as humans are social animals. Social learning goes beyond information consumption, introducing information sharing and promotion. Collaboration also takes place here.
Experiential knowledge. Work from home because of the pandemic or other reasons. The computer screen may not be enough to ensure the effectiveness of the learning process. Case studies, simulations, video conferences, and combining online education with real-life or live video practice all come in handy these days.
Redesign Project Kickoff Checklist
With all that said, where do you start when it comes to redesigning your LMS? This checklist will help you through the redesign process:
#1. Acknowledge
Do the analytics; survey your current users; analyze the KPIs, and acknowledge that no further business development is possible without revamping your software's look and even its business logic.
#2. Plan
Create a list of what you think your learning management system rankings is missing, and what you wish to change and improve in the system aesthetics. Point out issues that you think are design-related, misleading, or that need optimization.
For example:
The navigation bar may look too chunky. The color of the CTA buttons may not stand out against the background, etc.
#3. Hire a Redesign Agency
If you have experience in LMS design development, you can complete such an LMS design update kickoff checklist on your own.
Otherwise:
It will be best to leave it to an experienced LMS redesign team with a design-based approach to software development. A professional team will bring your ideas to life following the best niche standards and in far less time.
Don't hesitate to request a custom quote and check how responsive the team is before hiring them to rebuild your learning management system.
#4. Communicate
Make sure that you clearly articulate your redesign ideas to the team you are working with. Stay open-minded, share any style guides and your brand book. This will help your dedicated team of developers implement the existing color palette, fonts, and styles.
If you do not have any preferences and are ready for a bigger change, the team will suggest design edits that will improve your LMS aesthetics drastically.
Read also how to create the best LMS for healthcare.
Wrap Up
LMS redesign can be a challenging process. It takes time, effort and money but is crucial to the success of your LMS platform if the current version seems to be outdated.
At Agente, we offer LMS redesign services to help you align redesign with your overall business strategy. We do everything necessary to improve your software rankings, increase the conversation rate, meet the needs of the learner and the tutor, and foster an engaging learning culture across your LMS.
Is your LMS site design up-to-date? Contact the Agente team to request your project review now! We are always happy to assist.
Rate this post!
972 ratings, average ratings is 4.6 out of 5
Stay tuned for news
Useful articles from our content team right to your inbox!
Let's talk
Is there a challenge your organization or company needs help solving? We'd love to discuss it.