01 October 2020
Your Ultimate Guide to Successful User Experience Research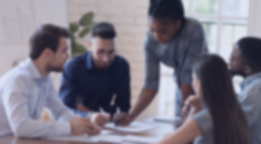 UX is not a set-in-stone collection of rules and heuristics to follow while designing a product. It is the experience a user goes through while interacting with an app. That's why it needs to be researched and has to be fine-tuned according to the target audience of your product.
In this article, we are attempting to show you the A to Z of UX research: its benefits, types, approaches, methods, tools, and people to get inspired with.
What is UX research and its benefits?
UX (user experience) research is also referred to as user research and design research. The practice involves a systematic study of target users and their requirements to provide data-driven insights that represent the voice of multiple users.
UX research is about solving problems in real people's lives and helping people to attain their goals. Here are the top five benefits of integrating UX research into product development.
Road testing your design in real life. Users' behavior is different from that of the product team members'. The team is invested in the product they are trying to create and doesn't have the specific behaviors and needs users have.
Increased time to market. UX research at an early stage identifies elements of your design that cause errors. These errors might result in expensive development rework later in the project.
Gaining a competitive edge. User research also reveals which features are most valuable to users, helping you to save the development team from building features that aren't needed. What can be better than an app where every function is perfectly fine-tuned to the users' needs?
Educating the team on customers' needs. UX research is a perfect way to build the team's understanding of what customers value in new products. That's why it's important for digital teams to attend user research, so they can build closer connections with what customers look for.
Cost efficiency. UX research helps BAs to define the cost of design and software development, and understand the return on investment (ROI) for UX design. According to Forrester Research, on average, every dollar invested in UX brings 100 dollars in return. That's an ROI of a whopping 9,900 percent.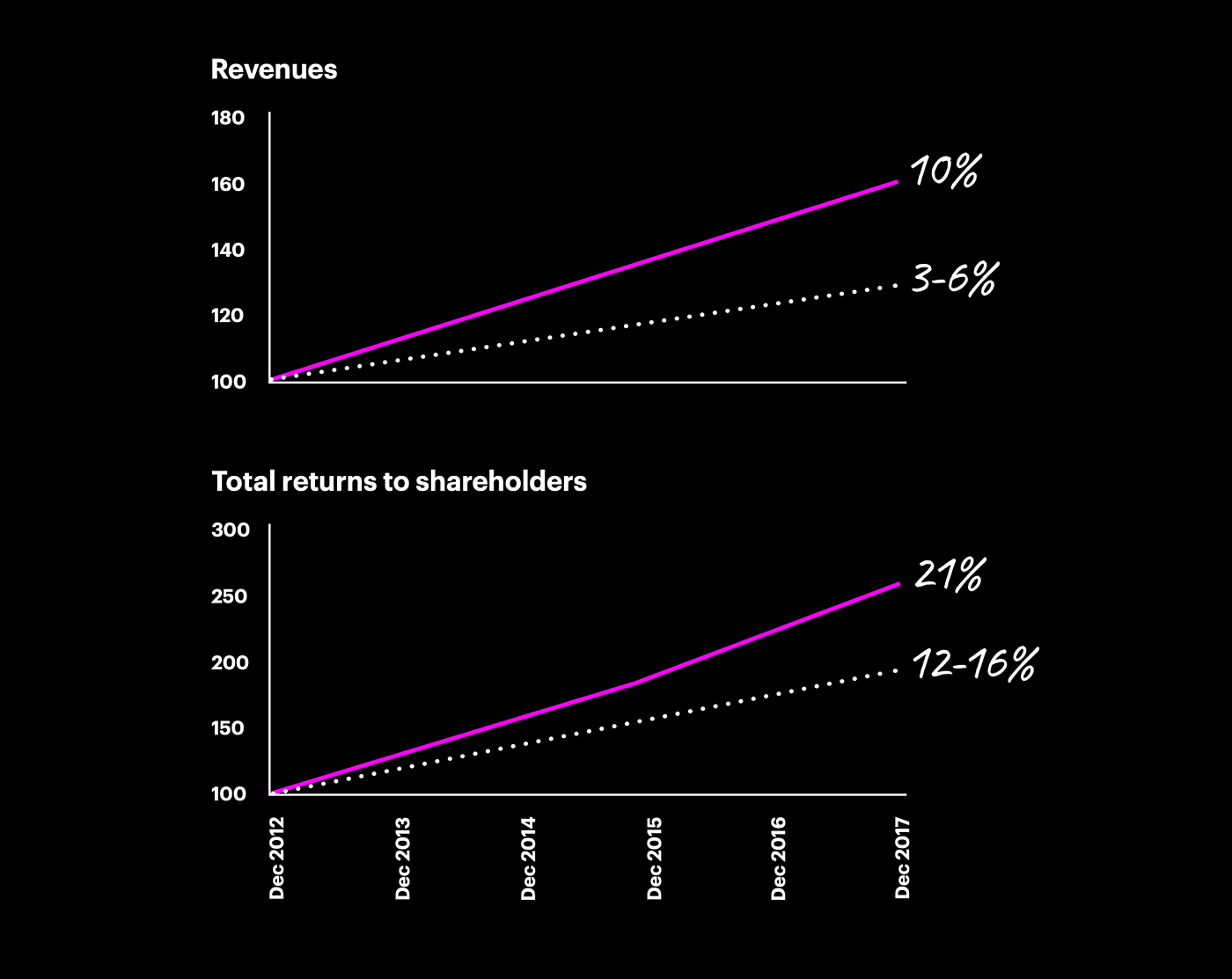 UX Design ROI. Source: McKinsey
UX research is divided into two types – quantitative and qualitative – and it has two approaches – attitudinal and behavioral.
UX research types
In qualitative research, we try to get an in-depth understanding of why users behave in a certain way. For example why they don't get to the end of the page or don't click a call-to-action button. This type of research involves collecting non-numerical data (e.g., opinions, motivations), so it's important to stay unbiased, and don't let your personal opinions influence research findings.
Methods used in qualitative research: interviews, ethnographic field studies, usability testing, etc.
Quantitative research involves gathering measurable data about users' behavior and test assumptions you drew from qualitative research. Here UX researchers use more structured methods like surveys and analytics. The data form quantitative research helps you to discover patterns among a large user group. The larger the group, the more statistically reliable data about the target users you have.
Methods used in qualitative research: web/app analytics, A/B testing, card sorting, surveys, questionnaires, tree testing, etc.
Good UX research is a combination of methods from both research types. Quantitative methods are unbiased and exact, while qualitative ones will reveal deeper human insights.
UX research approaches
Attitudinal – you listen to users. It involves the assessment of users' preconceived attitudes, motivations or feelings toward an experience. For example, UX researchers can ask users why they like or dislike a feature on your site prior to using it.
Behavioral – you see what users do through observational studies. The approach aims to measure what users actually do, providing quantitative data about how users actually interact with your website. For example, UX researchers can find out where the majority of users click after first arriving at your homepage, or if users fail to notice the key proposition messaging displaying in your USP bar.
As with UX research types, the two approaches should complement each other. Valuable insights will come from using both techniques so that you can see what users say and what they actually do.
UX research step by step
UX research methods depend on the phase of your product lifecycle: discovery, validation, prototyping or follow-up. They are very similar to those methods explained in one of our posts on how to do UX audit. Further, you'll find typical examples of the methods used during each product phase.
Discovery phase. Identifying
the target audience's problem.
Interview. These are one-to-one discussions with potential end-users and stakeholders. UX researchers ask in-depth questions on a particular topic to learn the basics of people's needs, areas of concern, motivations, pain points, and initial reactions. When you conduct an individual interview, consider writing an interview protocol for the interviewer to follow. Ask questions in a neutral manner and get permission to tape the sessions and have one or more note-takers.
Survey. It's a series of questions asked to multiple users of your website or application that help you learn about the people who visit your site. The data from the survey is stored in a database and the survey tool generally provides some level of analysis of the data in addition to review by a trained expert. This UX research method provides information on who your users are, what they want to accomplish, and what information they are looking for. Keep your surveys as brief as possible, provide the participant with an estimate of completion time upfront, as well as a progress indicator, include a mix of open-ended questions (users complete the answer) and closed questions.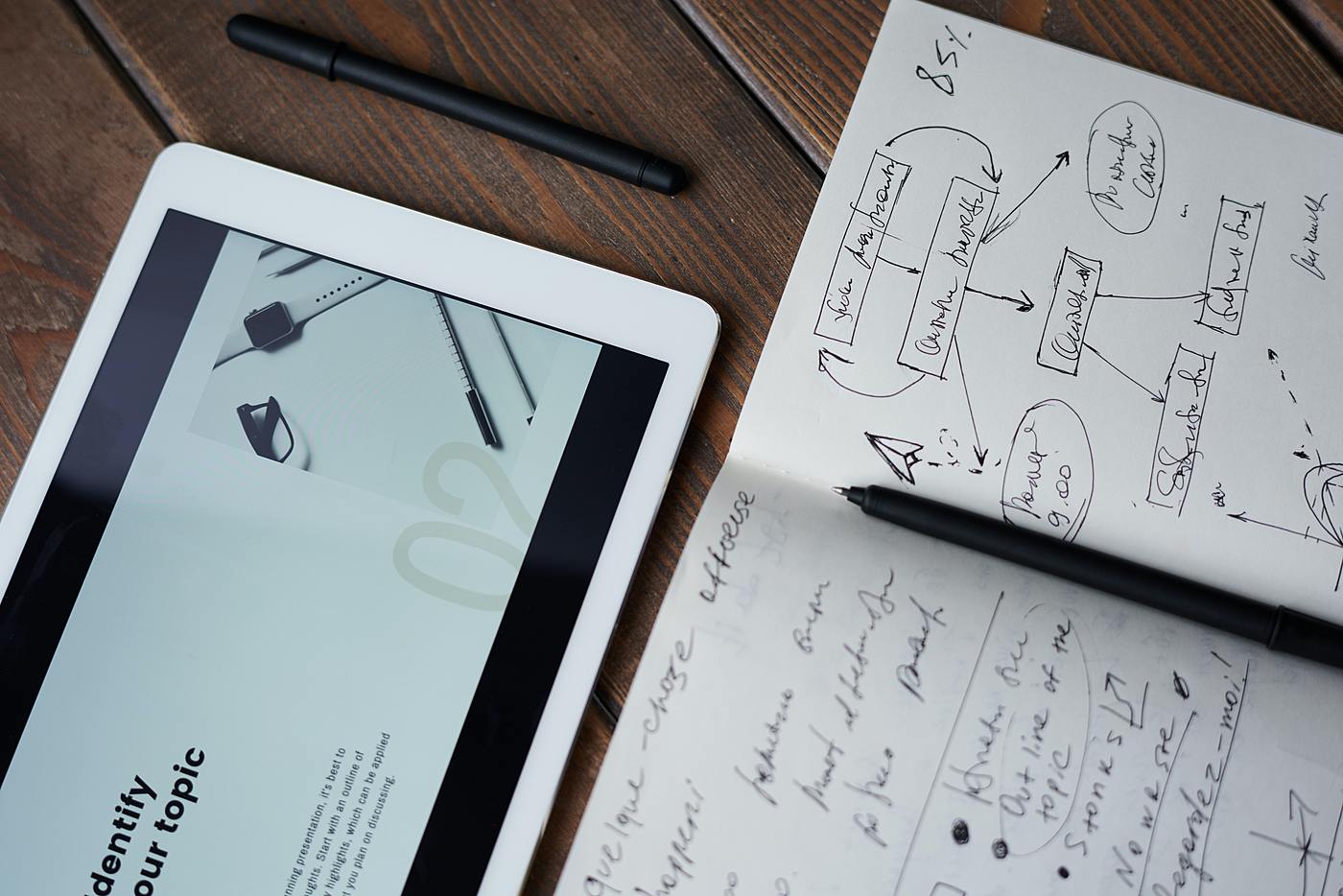 Survey list. Source: Pexels
Field research. This UX research method includes activities that take place in your users' context, rather than in the office. Customer visits help to understand usability issues that arise in a particular industry or business contexts. Direct observation is great for conducting design research into user processes, learning user vocabulary, and understanding businesses' interaction with customers. Group research allows you to gain insight into mental models and social situations of users that can help products and services fit into people's lives.
Competitor analysis. The method allows UX researchers to find out if there are any gaps in the market. For example, you may discover a feature that your competitors' products don't have, and it will become your signature. Thorough competitor analysis involves studying both your direct (you share the same customer) and indirect competition.
Diary studies. It's a form of user research where participants should document their activities, attitudes, or interactions over a set period of time. For instance, they might answer three questions about an app they use while they commute every day. This method is a good way to understand how people use apps in the context of real life. There are several reasons why diary studies can sometimes be a more appropriate choice. For example, when the research aims to understand change over time, when there is reason to worry that observers would influence behavior or opinion or with sensitive populations that can not tolerate direct observation.
Validation phase. Validating a solution for the problem and registering users' interest for a particular feature.
Fake door testing. This UX research method helps to validate if customers are interested in a product or feature without developing it. Users have an option, for example, a button to buy a product or use a feature, but when they click it, they get information that the function is not ready yet. Usually, they can subscribe to get a notification when this feature or product is available. Fake testing is great for minimizing development work while learning about user expectations. It is valuable to see how many people would pay for the product.
Landing page tests. They allow UX researchers to see how visitors perceive them. Humans form first impressions of a web page in 1/59th of a second. So designers have a very small window of opportunity to impress their web visitors. Landing page tests include a 5-second test when users after a 5-second look at the page have to remember identity and offer. Another test is a drunk use test. You succeed if a drunk person can figure out your landing page.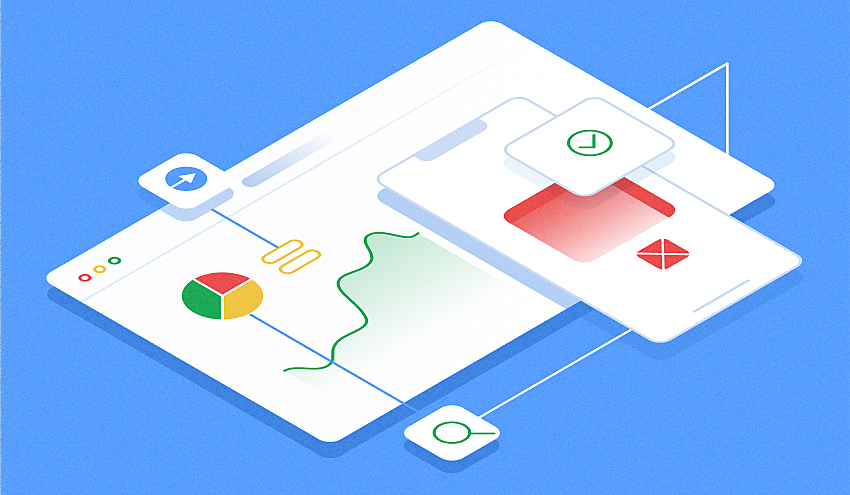 Landing page examples. Source: Unbounce
A/B testing. It's when users are presented with one of two versions of design – an A version or a B version – and conversion rates for each version are compared to see which one performs best. Multivariate testing is a variation of A/B testing, which is when you test 3 or more versions of a design. These tests are helpful because you can evaluate the effectiveness of two or more different approaches with reliable data very quickly. A/B and multivariate testing are especially helpful when only one element is different in each version.
Creating user personas. These are fictional characters, which you create based upon your research in order to represent different user types that might use your product, service, site, or brand in a similar way. Creating personas will help you to understand your users' experiences, needs, behaviours and goals.
Prototyping phase. Making prototypes and running usability tests on them.
Social media monitoring. Social media is a rich vein of data for user researchers. Researchers need to define a search query, or queries, that are going to be used. These could be user accounts, hash tags and phrases. A great variety of tools are available to gather social media data, including free tools and some very expensive one. A good place to start is with the search facilities within the social media networks themselves. They provide the opportunity to gather data at no cost. So, choose a social media network that your users, or prospective users, are using, and then start gathering and analyzing data.
Card sorting. This UX research technique allows users to organize topics into groups. Users group and sort information in an app or on a website into a logical structure. It will drive navigation and information architecture. Participants can create their own categories or you can provide existing categories and have users sort the elements into groups. The technique provides a robust foundation to the structure of a site or product and gives a good understanding of the users' subconscious.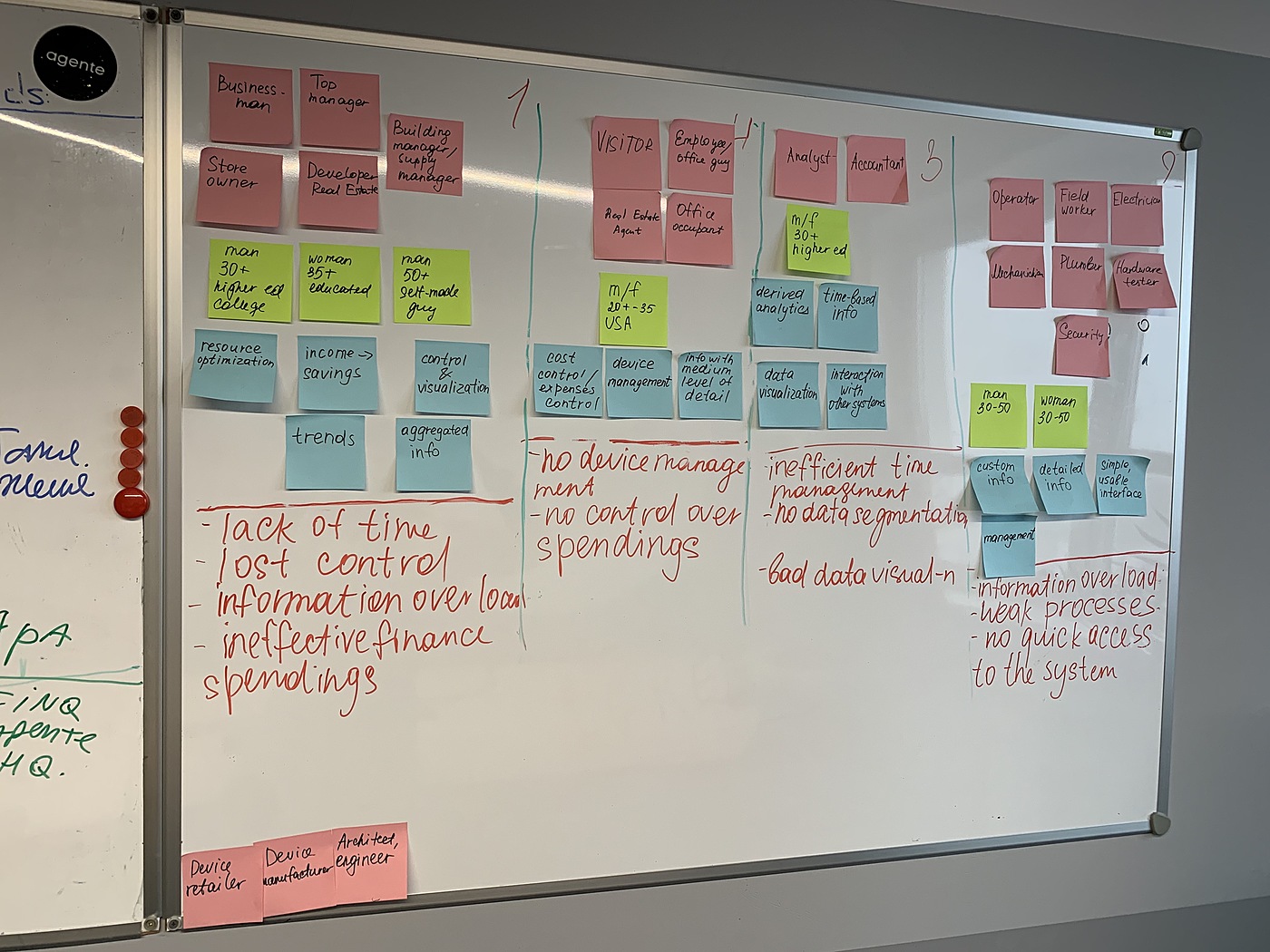 Card sorting. Source: Agente
User journey mapping. It's a visual representation of the customer experience. The process of mapping users' journey encourages to consider the entire customer experience: feelings, questions and needs while they interact with your site.
Follow-up phase. Getting user feedback on the product to make changes.
User testing. It typically consists of evaluating a product by researching it with your representative users (who you recruit). User testing takes the form of one-to-one interviews that are conducted face-to-face by a qualified UX researcher. This research method enables researchers to get deep information about your users' patterns of behaviour, preferences and opinions, in order to implement this feedback for a more successful product. Remote user testing tools are also available and are useful for backing up face-to-face with greater numbers.
Heatmaps. This is a data visualization that shows how website users click, scroll, and move on the page. The 'heat' part of the method name comes from the color scale: red depicts popular (hot) areas of the page, and blue less popular (cold) areas. Heatmaps allow you to find CTAs with most and least clicks, measure how far users scroll, and spot problem clicks.
Search-log analysis. When you have a search engine on your website, you likely have your own search data, focused on your internal website traffic. Site-search log files contain useful information about your website visitors and what they want from your organization. Ask your sysadmin or IT department whether your organization keeps a search-engine log. If not, we recommend to ask for logging to be turned on, so you can look through your log every 6 months or so for usability clues.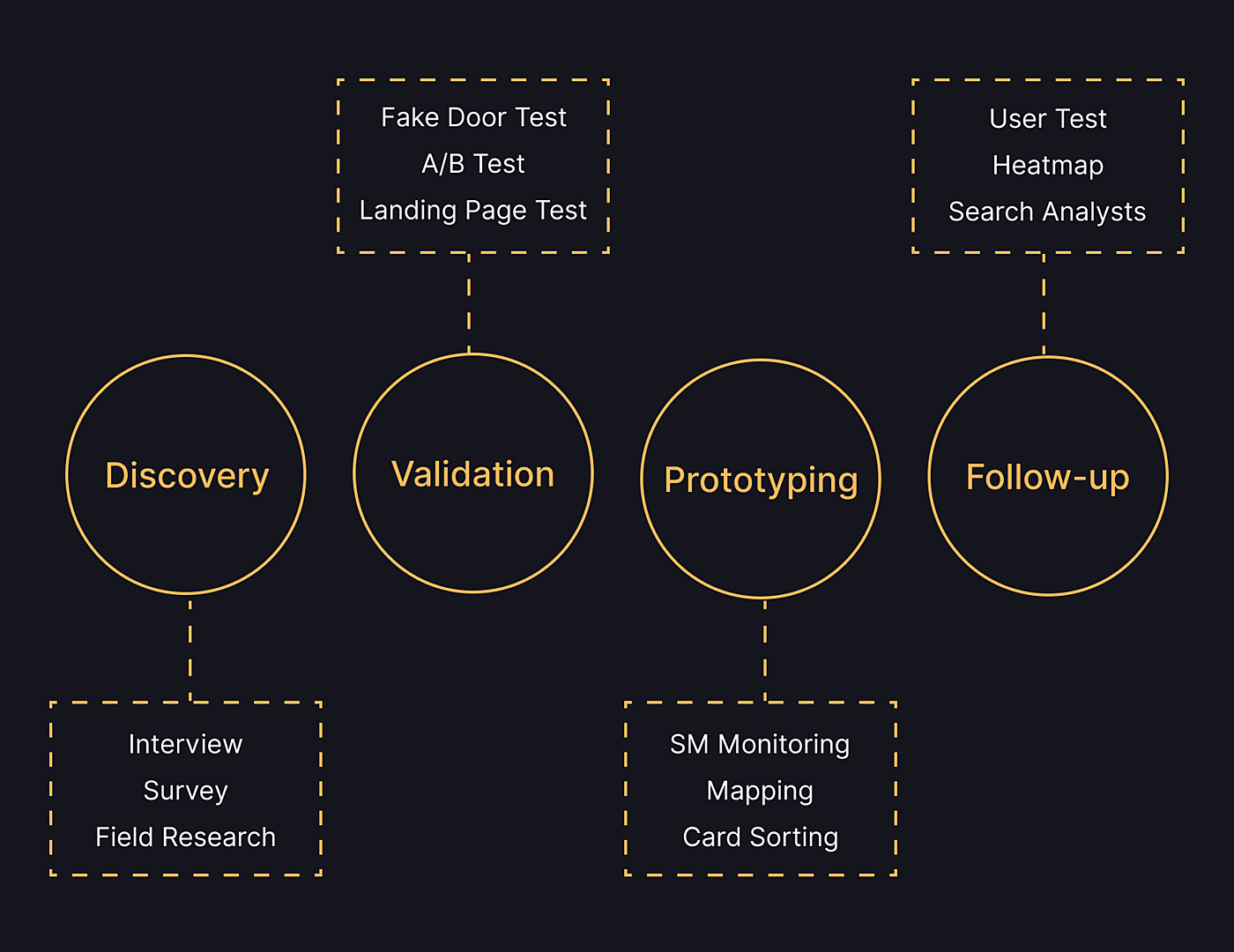 UX research influencers and blogs
The professional growth of a UX designer depends on the ability to learn from others. We've put together a list of top 10 UX research influencers and blogs to follow.
Influencers
Blogs
UX research tools
These tools help to eliminate budgetary and scheduling concerns:
Conferences and Associations
These design research conferences that will help you to stay current with UX research trends:
World Usability Conference

. All areas of usability, user experience, and customer experience management are covered here.

Design + Research + Society.

The conference focuses on how design research impacts people in today's society.

UXPA

(The User Experience Professionals Association) is open to everyone working in UX. The association provides networking and professional development opportunities for UX practitioners around the world. If you live in a city, there's a good chance there's a UXPA chapter to join.
Our experience
We've been performing thorough UX research for every product we deliver. One of the latest cases is LMS for freelance education. What we did was:
Question and define users and features.

Make personas.

Map scripts.

Make use cases.

Make site map + user flows.

Make low-fidelity prototypes.
The case study is coming very soon! Meanwhile view the other works from our portfolio: https://agentestudio.com/cases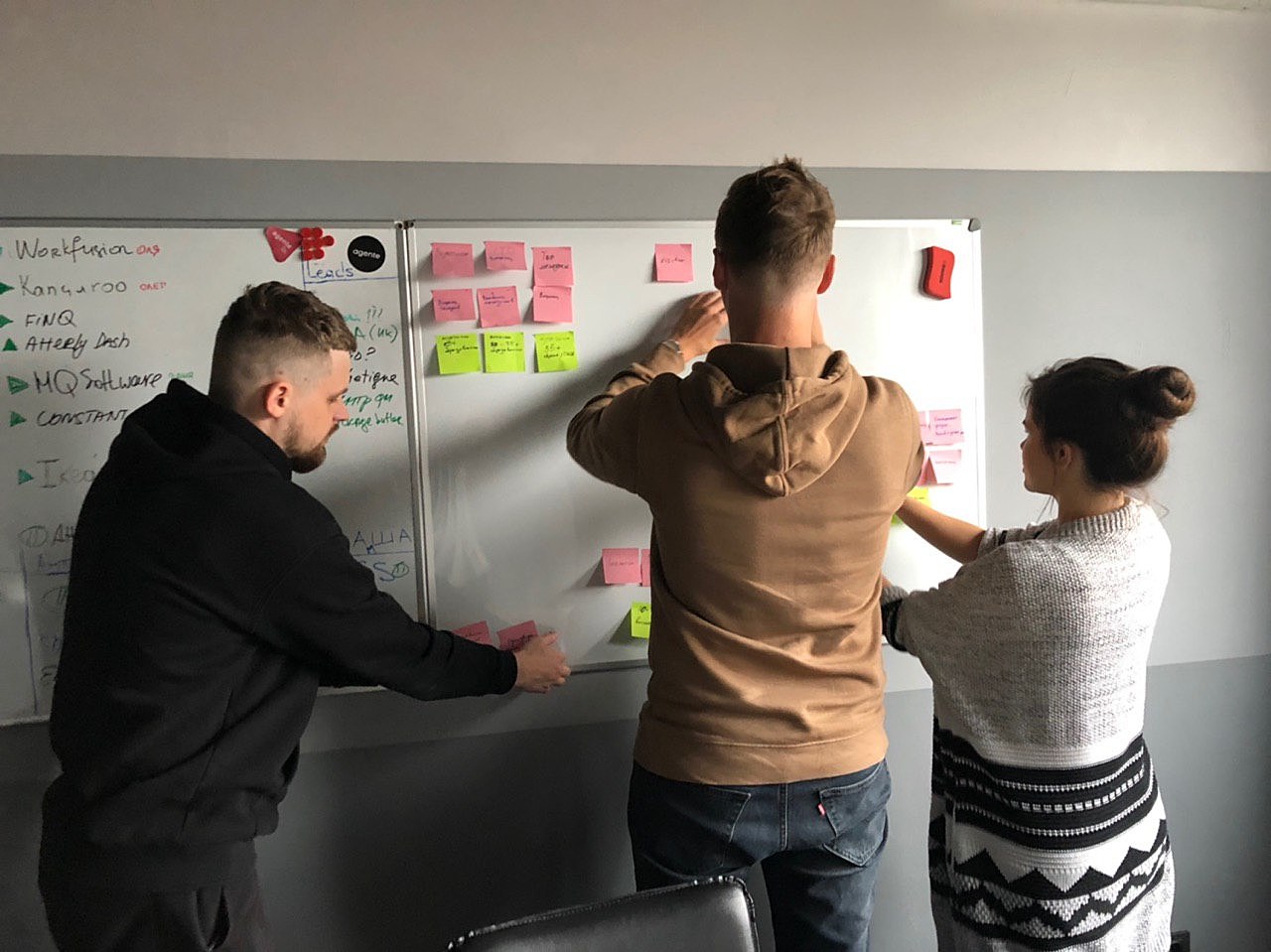 Product design workshop at Agente
Conclusion
Agente performs UX/UI services and audit based on substantial research we make using a combination of methods and approaches. We know that we are not our users. So we try to spend as much time as possible communicating with them and analyzing their information. Reach out to create the product your target audience want to use.
Rate this post!
132 ratings, average ratings is 4.3 out of 5
Stay tuned for news
Useful articles from our content team right to your inbox!
Let's talk
Is there a challenge your organization or company needs help solving? We'd love to discuss it.