06 November 2020
How to Run a Product Design Workshop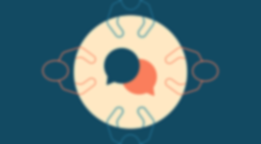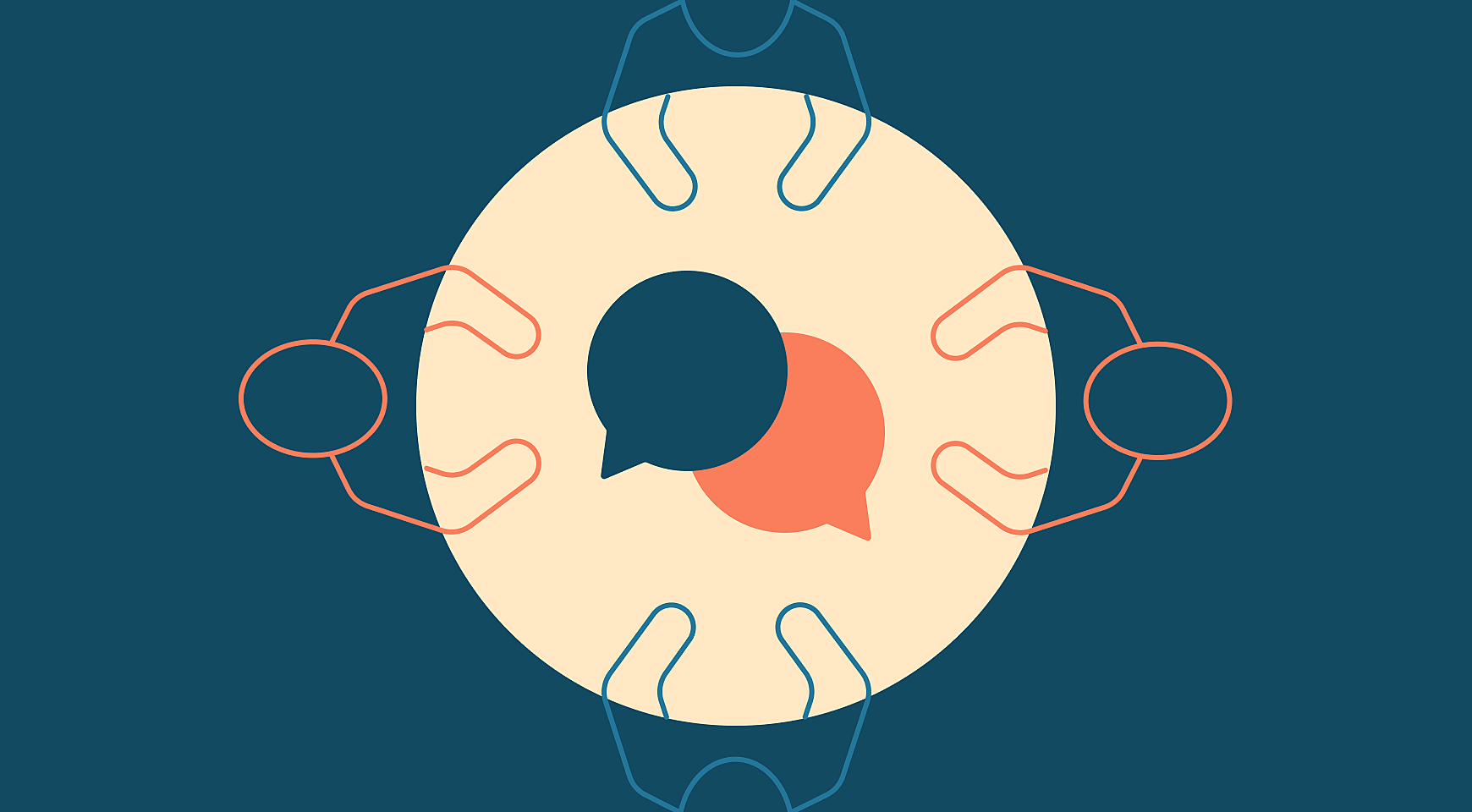 As designers, we love to work together with developers, managers, marketers and other professionals to create amazing products. Our secret of successful collaboration on product design is that each team member understands the product at its core. That's why we leverage product design workshops at Agente when kick-starting new projects. Thus, we make sure a product will reach its intended goals.
What is a product design workshop? It is a standard design brainstorm which helps the design team and the client to synchronize their product visions.
As a result of the design thinking workshop, the team gets the materials to jump-start a product design. It can be the list of ideas, sketches, simple prototypes and other artifacts that have been agreed upon.
In this article, we'll explain what collaborative product design workshops and give you a step-by-step guide on how to run a design thinking workshop.
What is a product design workshop?
A product design workshop is a standard design brainstorm which helps the design team and the client to synchronize their product visions. It has two primary goals:
Defining the product's target audience by developing user personas and discussing their preferences, needs, and pain points.

Understanding the core product features by connecting user personas to specific feature choices, getting diverse stakeholders to agree on the core features, and then prioritizing their importance.
As a result of the design thinking workshop, the team gets the materials to jump-start a product design. It can be the list of ideas, sketches, simple prototypes and other artifacts that have been agreed upon.
Product design workshop values for your business
Running a design workshop for your business have several benefits:
Cultivating a company-wide understanding of the product and user-related issues. So people working on a certain product have a shared vision and direction.

Validating assumptions and looking for the best solutions for your users. This leads us to maximized value of products you offer to your customers.
Product design workshop guide
We've conducted enough app and website design workshops to share with you a compelling step-by-step guide.
1. Define a goal and artifacts
First, you should clearly articulate the goal of your UX design workshop. Be specific about what you're going to achieve within the allotted 4-8 hours of workshop. Here are some sample goals you can set:
To explain design processes and challenges to stakeholders;
To understand business needs and the user's pain points to the design team;
To shape the requirements of the product in order to create a project plan.
Then, ask yourselves a question, what artifacts exactly do you want? They must be tangible artifacts, take a look at these examples:
A document/draft specification of product design.
A concept, a scheme or a screen from each of the designers.
A summary of the brainstormed ideas.
Sometimes you won't be able to deliver the expected results, especially if the participants are new to brainstorming workshops. The main consideration is that you start communicating and preparing yourselves for the next steps.
2. Assemble the team
The next question is who is going to attend at the workshop?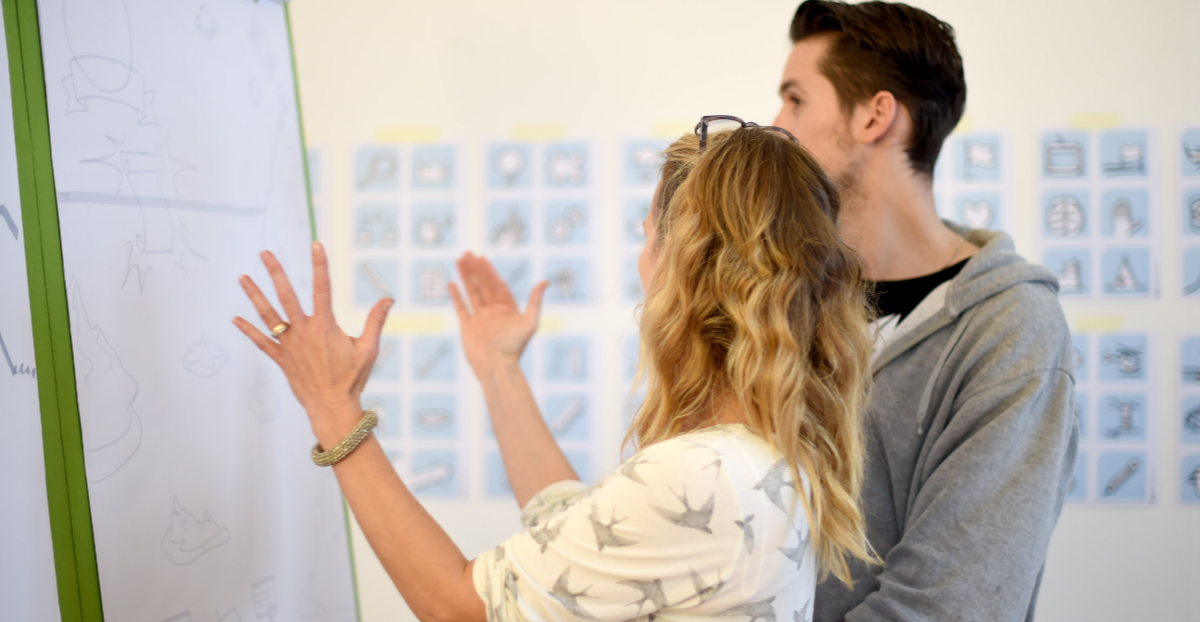 Source: Bikablo
First, you should assign a responsible person as the lead. There might be several people but don't overplay the decentralization of power. Instead, find someone who can organize people, draft a backbone workflow of the workshop, control time limits and document the progress. Usually, these responsibilities fall upon the UX Lead, if you have any in your team.
The next step is to invite participants on board. Think of the professionals that can bring their expertise to the challenge you're addressing. These questions may help you to pick the right people:
Who manages the product?
Who makes the decisions in the company?
Who knows the history of the product?
Who builds the product?
Who is the customer?
There can be literally everyone from UX designers, sales and marketing reps, customer service and general management to customers themselves. Thus, you ensure that you see the journey from multiple perspectives. Engage department leaders early on, to get support for a customer journey mapping initiative from the top level.
However, limit the number of participants to 5-8 people. Every person should actively participate in the workshop and contribute their ideas.
3. Prepare for the workshop
On this step, you should define the scope of work, and prepare everything that makes the collaboration fruitful and comfortable.
Think of the essentials. Find a room of the right size, with enough table for everyone and big whiteboards. Probably, you'll need a projector and screen to show some data or presentation.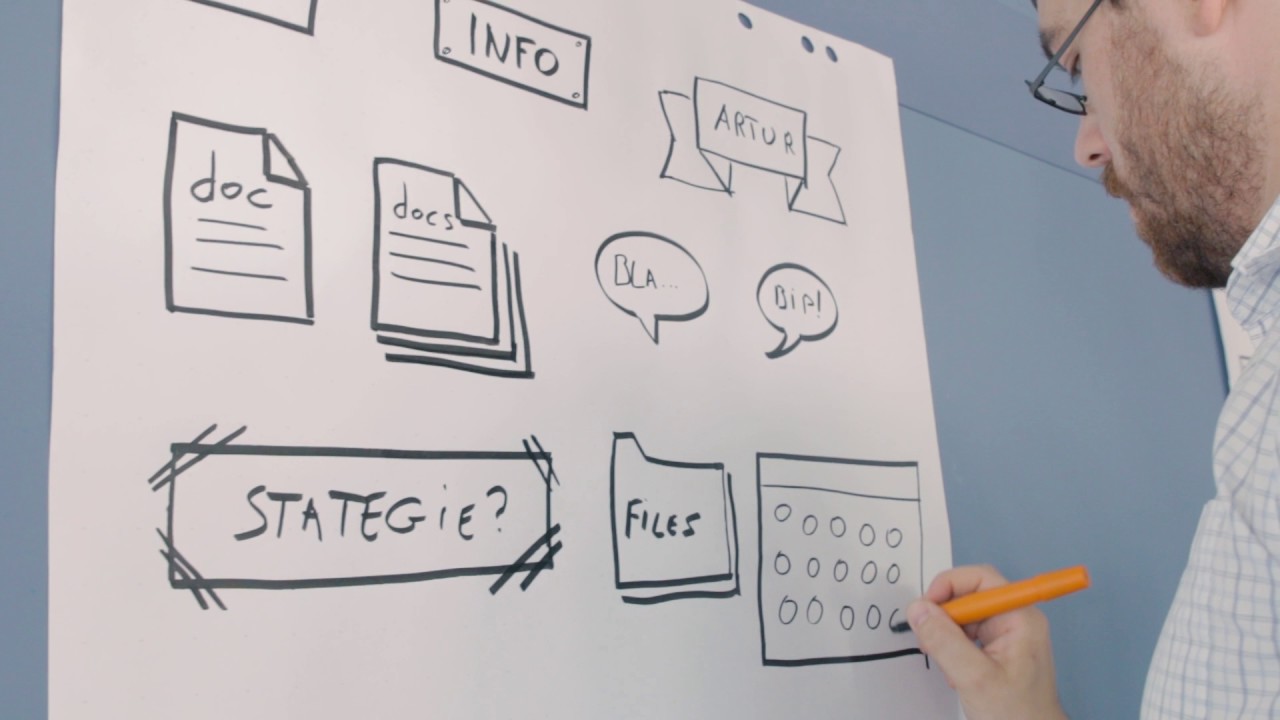 Source: PyxisTechnologies
Define the most problematic areas of the product and structure workshop by splitting it up into several sections. Select the activities, questions, and exercises that will help you get to the bottom of the product.
Once you have done with defined the scope of the workshop, set the agenda with time frames for each of the activities. Allocate the roles, create a document and disseminate it among the participants. That will guide the team through the process and manage expectations.
While planning the time frame, consider a time spot for off-topic questions and discussions. They will definitely emerge throughout the process. If the agenda is too tight and optimistic, chances are you'll miss the deadline.
Print out the agenda, instructions and hand-in materials. Prepare notebooks, pens, markers, templates and lots of colorful sticky notes. Also, think of water and food supplies, as a single workshop can last for up to four hours straight.
4. Run a product workshop
First, tell everyone the plan for the next few hours. Hand out in the materials, articulate the expected duration of each of the activities will take and your expectations of the participants.
So what questions should you brainstorm during the workshop? You have about 4 hours to run a workshop, so going into small details is not reasonable. The main goal of the first workshop is to break the ice and start exploring the product.
Let's divide the workshop into four sections, each for the specific question you need to answer.
What goals are we trying to achieve with the product?
Why does your product exist? What use does it make for your company? What do we want to improve by that product?
Have everyone in the team define the metrics to measure the success of your product. What do you expect in a couple of months? A year? Five years?
Then, collect the ideas and suggestions on sticky notes and dot vote for each. In the end, filter out the ones that are irrelevant at the moment, and move on.

Source: Squarespace Blog
Who are the users of the product?
Portray a typical user of your product. Who and how will someone interact with it? What are their goals/expectations/motivation/frustrations? Why would they prefer you to your competitors? What challenges do they face when using your product?
Your goal is to get the team's idea of users' demographics, pain points, goals, and frustrations. Try to come up with the first user persona collaboratively by drawing it on the whiteboard. Then, ask team members to create one more persona each.
What do users accomplish with the product?
Bearing in mind the personas you've created, define the experiences they have with your product.
Ask each of the participants to write down the user's actions on the sticky notes: login, search, buy, check out, etc. Once again, discuss their findings and vote for the most relevant user experiences that can be derived from your analysis.
After that, try to map user interactions with your product by building a draft of the customer journey map.
How can the product improve user experience?
Now it's time to decide on the actionable improvements that you can relate to your product. That's the part where you should close the gap between the product goals and bad experiences. For that, have every participant divide paper sheet in two columns headed: "insights" and "opportunities" respectively.
Insight is a tension between the goals of your product and the existing experience of the product. Opportunity is a new recommendation to alleviate this tension.
Finish up the workshop by defining the steps that are to be taken next. Summarize the key outcomes of the workshop, and thank everyone for their participation and contribution.
Five pro tips for running a workshop:
Have people write down their ideas separately before sharing them to the team. Thus, they can get their own thoughts in order before hearing those of others.
Ask everyone to sketch their ideas from multiple perspectives. However, keep this time down to 10 minutes each.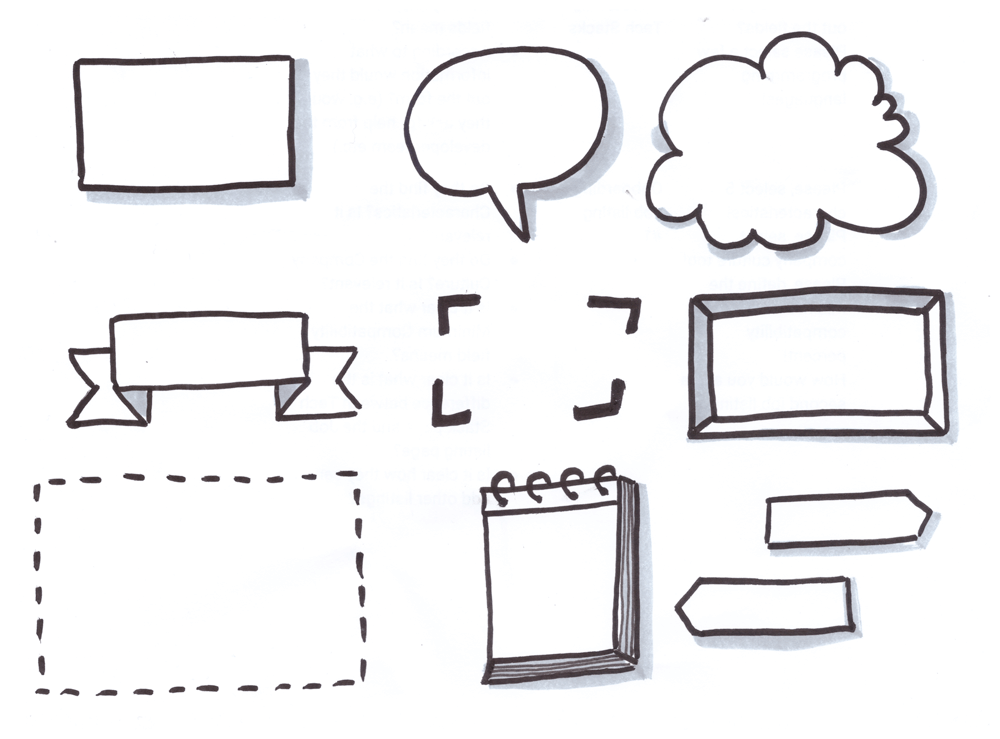 Source: Bikablo
Don't let off-the-subject discussion break the normal workflow. Politely put the product design conversation back on the rails.
Take a five-minute break after each hour of brainstorming. Freshen the room, drink a coffee, grab some snacks.
After the workshop, discuss the results and have participants contribute to those features they haven't touched yet.
5. Analyze and test your ideas
Afterwards, digitize everything you've written, sketched and stuck; finalize the product design plan.
Set up tools for design and collaboration: shared cloud for storage, specific design software, messengers, you name it.
Once you've got a whole picture of the product, stand back and analyze the big picture in a group. Test patterns and trends in real life, identify complicated or duplicated areas which lead to unmet needs or unnecessary features.
What's next? Define the actions required from each team member in order to optimize customer experience and mitigate the pain points in their field of responsibility.
If you get to this point without the customer on board, it's the right time for them to take the stage. Set up a video call and ask them to complete your small research project with their comments and insights.
FAQ
Who are the participants in a product design workshop?
Key stakeholders (project managers, executive sponsors, etc.)

Builders (product managers, designers, developers)

Subject matter experts (business area experts)

End users (actual product users).
What is a user persona created during the workshop?
A user persona is a semi-fictional character based on your ideal) customer. Personas can be created by talking to users and segmenting by various psychographic and demographic data to improve your product marketing. User personas help uncover the different ways people search for, buy, and use products, so you focus your efforts on improving the experience for real people and use cases.
When is the workshop a bad idea?
Once you run a successful website design workshop, you think it's a panacea to every product design problem. However, there are cases when it is not needed:
When a simple discussion will clear out all the issues.

When a stakeholder is not ready to make a decision.
What will I get from a product design workshop with Agente?
We'll explain how many designers and developers your project requires and how much they will cost you.

You will get the clear-cut project schedule. You will know exactly when and what to fire away when it comes to product, sales, and marketing.

Right at the start-line, you'll understand how your application will look like.
That's it!
Remember that designing a workshop is just a way to jump-start your collaboration on the product. Do not treat it like a universal remedy to solve all the problems. Don't expect to devise the whole plan at once.
Thank you for reading! I hope you have learned something useful from things article. Subscribe to our blog to learn more about the product design process.
If you need a website design workshop, drop us a message in a live chat!
Rate this post!
965 ratings, average ratings is 4.3 out of 5
Stay tuned for news
Useful articles from our content team right to your inbox!
Let's talk
Is there a challenge your organization or company needs help solving? We'd love to discuss it.