21 January 2021
Transforming LMS into LXP: How to Create a Custom Learning Experience Platform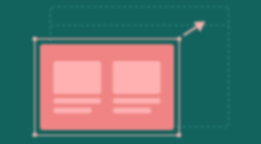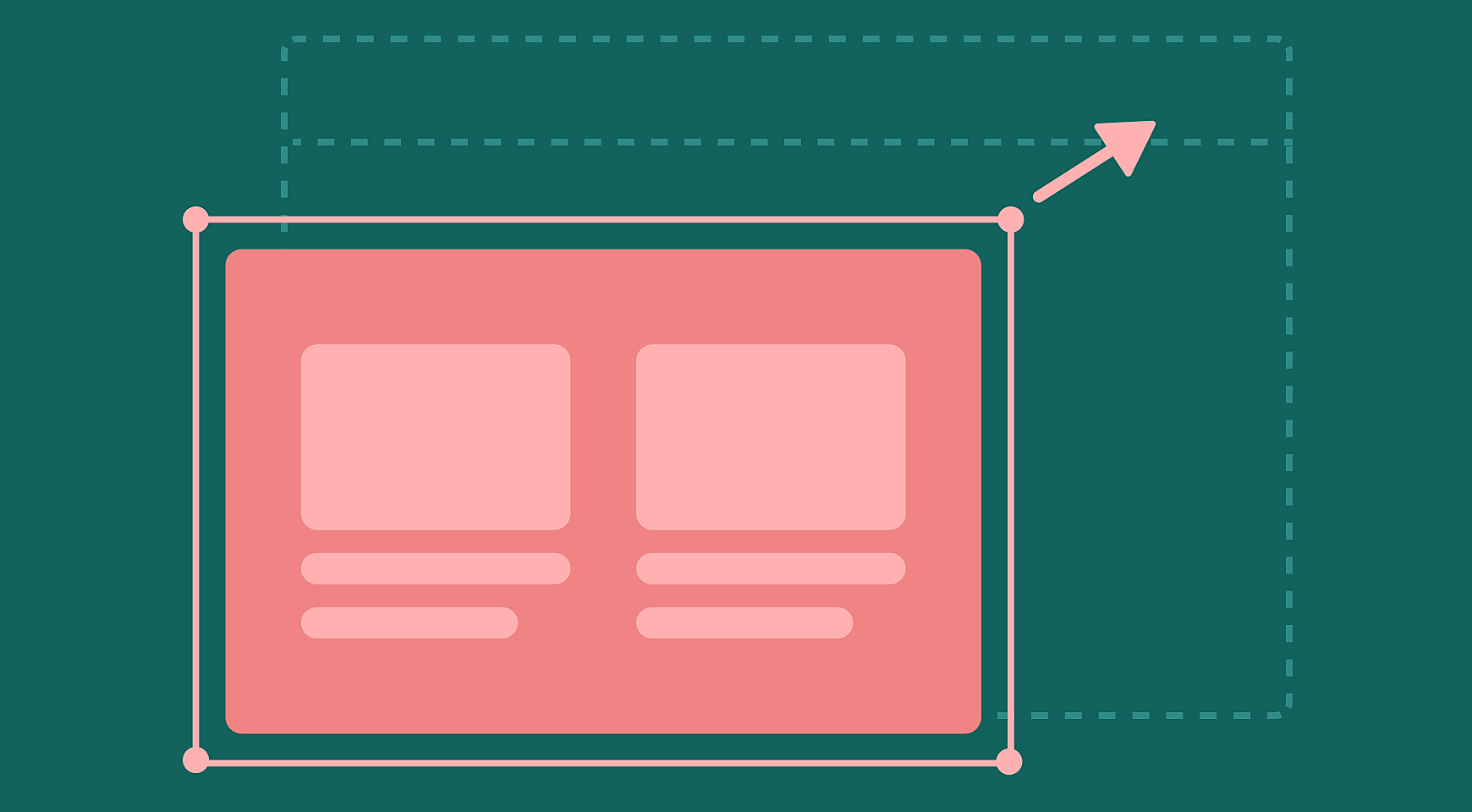 Today learning architecture is no longer LMS-centric.
Doubtful?
Possibly. But allow us to prove the point.
Integration with other digital systems (52%) and poor user experience (51%) are top barriers to satisfaction with learning technology, but they are not the only ones (Guide2Research).
Innovation in corporate training, engagement and adaptive learning, as well as personalized and lifelong learning are all becoming mainstream. The learner's experiences and expectations emerge, leaving the LMS as a mainframe that needs some extra attention to keep up.
This article offers comprehensive insights into using and developing learning experience platforms to keep the learning content accessible, engaging, and relevant―based on over 10 years of Agente's experience in eLearning development.
"...the LXP market exists because the paradigm of the Learning Management System is out of date. People no longer search course catalogs for "courses" the way they used to, and we need a way to train and learn "in the flow of work."

President and Founder of Bersin & Associates, leading industry research
and advisory firm in enterprise learning and talent management
What is the Learning Experience Platform?
Learning Experience Platform (LXP/LEP) is an innovative approach with a learner-centric personalized experience to transfer knowledge and professional development.

Source: Youtube
LXP vs. LMS: What's the Difference?
LMS's and LXPs can get you confused first, so let's sort it out.
The LMS today is a mainframe that does its job as a basement.
However, learning management systems are unable to keep up with the ever-growing expectations of the learner and their user experience.
What does this mean for you?
LXPs can better meet user expectations with the help of built-in futures such as:
AI: The system analyzes the learner's strengths and weaknesses and suggests the relevant courses and materials correspondingly.
Big data: Insights become deeper and highlight ROI, the user's progress, etc.
Compliance: LXPs are known for their compliance with the internationally accepted standards and the possibility of using material in any format and from anywhere (LTI, SCORM, xAPI).
Social learning: Learners now use social networking for learning even more often. In addition, social integration allows users to upload content, discuss difficulties within the community, and find solutions through their peers.
Gamification: Gaming elements in eLearning are used as motivational tools that help the user overcome resistance to engaging in training and keep them engaged for longer.
Skill-based learning: Here, the user not only learns how to find a correct answer but achieves it in every instance that they see the same skill further in their working environments.
To learn more about skill-based learning in healthcare, read this blog article.

Benefits of Adopting an LXP
LXPs are widely considered to be more user-friendly as they bring a number of key capabilities. Transforming LMS into a LXP will bring you the following benefits:
More learning opportunities. All platform users can enjoy greater flexibility, choose relevant courses on their own, and move along based on their preferences.
Understanding the user better. Such a solution provides deeper insights into learner profiles, their area of interests, and true capabilities.
User-generated content. Besides the possibility for single users to showcase their own success, LXPs encourage content generation, sharing, and encouraging other users to join.
Employee-driven approach. The system encourages learners to share the obtained knowledge with their peers.
Deeper personalization. LXPs expand beyond corporate learning and offer wider learning opportunities, i.e., interactions with such platforms as YouTube, social media channels, Google services, etc.
Supporting various learning types. ILT, blended learning, microlearning, group-based learning are supported.
Netflix-like interfaces. LXPs are highly adaptive and boast intuitive UX through intellectual knowledge discovery.

Custom vs Out-of-the-Box. What LXP to Choose?
Like any other software, LXPs come both as custom and turnkey solutions. Let's compare their benefits and drawbacks.
Initial Cost
Custom LXP: Often, expenses are higher in the beginning as such solutions have a unique set of features that meet specific business requirements and objectives.
Out-of-the-box LXP: Expenses are lower as you get a complete pre-made solution that doesn't require LXP development services.
Overall Control
Custom LXP: Here, control is complete as you—and only you—decide what the LXP will look like, what functionality it should have, and which data is made accessible.
Out-of-the-box LXP: Prebuilt solutions are less flexible as you get a ready-made package. If any changes are required in the long run, you will need to involve a developer to add the necessary updates.
Support
Custom LXP: Trusted software development companies are known to carry out maintenance, testing, and post-release support of their projects. However, you might need an in-house developer to deal with future issues, if any.
Out-of-the-box LXP: Maintenance and bug fixing are often offered by the vendor. Here, it's critical to learn more about the responsiveness of the company's support team before opting for such a solution.
Customizability
Custom LXP: Such solutions are unique and built with a wide spectrum of business-oriented capabilities that are discussed before the project start.
Out-of-the-box LXP: Most off-the-shelf solutions allow customization and integration possibilities.
Long-Term Value
Custom LXP: As there are only LXP development services costs, you save on recurring charges for various licenses that come with a boxed solution.
Out-of-the-box LXP: Monthly/yearly fees for licenses are charged ongoing.
Added Value
Custom LXP: Such LXPs make your company unique and increase customer awareness.
Out-of-the-box LXP: Boxed solutions bring value that is associated with LXPs.
Simply put:
Custom and out-of-the-box solutions, business requirements, and needs must be considered and analyzed. A data-driven approach will help you make a decision that is best for your business.

How to Transform Your Existing LMS into an LXP
Developing a learning experience platform from scratch is one thing, but what should your actions be in the case of transformation?
Answering these questions will help you understand the flow:
What are the strengths of your LMS?
Over the years, your LMS has expanded its content. New training courses, onboarding procedures, entrance certifications, etc. were added. There must be a database of valuable content you wish to transfer, and you should. The same applies to the knowledge you have about learners.

Recap: Transfer content database and user personas safely.

How will you present the new system to the learner?
The old interface is like a comfort zone. The users know where each element is placed, and now you add LXP features to your LMS. Make sure that updates don't confuse users. Prove the concept, test it on a group of users, and then roll out.

Recap: Migrate features in iterations.

Why not start with new employees?Employee onboarding is common for many organizations. Why not roll out and test new pieces of functionality on newcomers? They can become the sought-after pilot group.

Think about migrating the existing onboarding content to the LXP, and make the necessary edits. Otherwise, you can implement LXP and let it access your LMS content.

Recap: Start onboarding with a pilot group.

How much more power do you want to give to the learner?
LXPs can access various content sources. Would you like to integrate content from Udemy, LinkedIn Learning, Coursera, or something else?

Will CRM integration and ERP integration take place? You should decide whether you wish to let the users access such resources.

Additionally, it would help if you thought about letting your employees generate content of their own and thus share their knowledge within the organization.

Recap: Define how powerful the learner will be.

Is there any more room for improvement?
What made you want to improve your LMS? Exactly!

To grow, any organization needs to develop. An LXP offers the required capabilities, especially in cooperation with a trusted Learning Experience Platform Development partner.

Recap: Keep up with the trends, face the future, and stay open for innovation.
Next, create a list of features you would like your LXP to include. See our list of suggested features below.
Top LXP Features to Add to Your LMS
Targeted goals. Every person is unique and has their specific skills and knowledge. Personal goals allow individuals to gain knowledge more quickly.
Real-time learning analytics. Using such data and reports, you can discover more about the user.
AI-power learning. Such technologies bring personalization to a whole new level. AI can suggest either internal materials or items from third-party systems such as Udemy, LinkedIn, or YouTube, for example.
Learning paths. Learning is a journey. Why not visualize it and show the user's progress?
Gamification. Gamified elements continue to shape the eLearning industry, and LXP is no exception.
Experience API (xAPI). This helps you to understand how learning influences the performance of a specific employee.
Your Custom LXP Development Guide
Based on the expertise of Agente in custom eLearning solutions development, we've prepared a step-by-step user guide to help you kickstart your project:

Step #1. Requirements Analysis
It's time to assess how viable your project ideas are.
As you know the LXP features that are available, you probably have a functionality wish list to include in the project.
Business analysts of your software development partner will run the corresponding research on the technical feasibility of the project and share an estimation to guide your business to success.
Here are five LXP "must-haves":
Support of user-generated content to surface more knowledge internally (from one employee to another).
Integration with various ecosystems to bring learning opportunities from outside the corporation.
Support of various types of learning to meet all kinds of learner expectations (gamification, adaptive microlearning, social learning, etc.).
Enhanced reporting to iterate and enhance your efforts later.
AI to suggest learning content automatically with the help of a chatbot.
Additionally, your software development company will suggest the best front-end and back-end technologies to develop a LXP software based on your business objectives and needs.
Step #2. UX Strategy
Support and presentation of such diverse content need a modern and intuitive look with flawless navigation.
Here, your software development partner will help you clearly define the learner's goals and user tasks. You will work on defining the following two elements of your future LXP:
Roles. How many user roles will there be? What privilege will each user have?
They can include employee, trainee, HR, admin.
Dashboards. What should each dashboard include? What capability should each user role should have, and how it can be implemented?
For example, the user dashboard can include such elements as profile, lessons, skills, badges, chatbot. Each element can be displayed as tabs and provide deeper insights into the learner's progress and possible capabilities.
You will need to follow the same path when creating dashboards for other user roles.
Thus, at this stage, you will discuss the information architecture of the project, create user personas, work on use cases, and build the user flow map.
Step #3. UI Design
Now, the team of designers take their magic wands to create exclusive wireframes to meet your demands and the corporate style. These wireframes will be transformed into a clickable prototype later.
At this step, you can see the front-end of your project, its animations, and transitions, as well as how the interface looks on devices with various screen dimensions and resolutions.
Step #4. Development and Quality Assurance
While the development of any project never stops, it's time to construct every element as previously agreed.
Development and testing of the functionality will take place here, as well as preparation of the required documentation and DevOps for selection and implementation of delivery tools.
This stage presents a whole cycle of activities where the development team creates features and delivers them to the QA department for review. If there are any issues, the QA team returns the code to the dev team to make the necessary corrections and improvements. Thus, the high quality of the project and its code is ensured.
Step #5. Post-Release Support
Hooray! Your LXP software is ready to go live. Whether by iterations or as a full roll-out, your project will be deployed to the online world.
Now it's time to implement new features, fix unexpected issues (if any), and reap the first benefits of transforming your LMS into LXP.
Read also: How to Create NFT Marketplace
Wrap Up
Any system evolves, and eLearning is no exception.
Custom LXPs help you bring better control over the ingredients you want the platform to have. Being more cost-efficient in the long run, such a platform becomes your valuable intellectual property.
Agente uses an LMS design-driven approach to development and effectively combines it with the most appropriate and up-to-date tech stack to fit your project requirements. Thus, every new element in your future learning experience platform is made meaningful and brings an advantage.
Taking the global shift of education to online, now is the right time to move from LMS to LXP and build a custom learning experience platform. Ready to explore more about custom LXP development? Contact the Agente team for more details about transforming your LMS into LXP!
Rate this post!
846 ratings, average ratings is 5.0 out of 5
Stay tuned for news
Useful articles from our content team right to your inbox!
Let's talk
Is there a challenge your organization or company needs help solving? We'd love to discuss it.