What are the Reasons to Redesign Your E-commerce Website?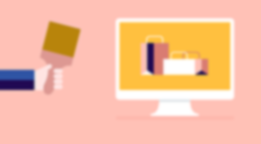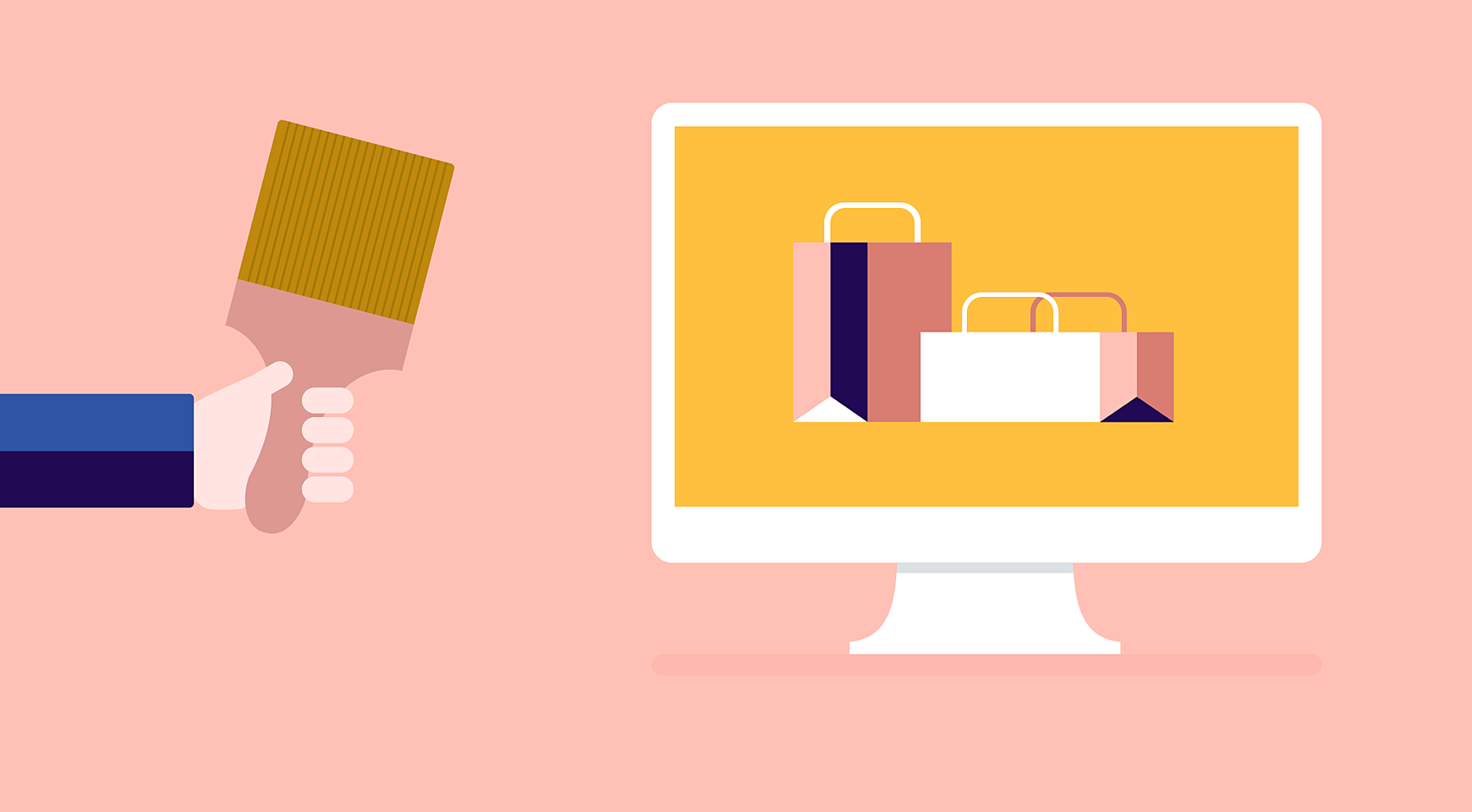 Even the creme de la creme of the world web opt to refresh their websites to stay top players in their industries. I'll give you at least five measurable changes that happen after redesigning a website:
Higher conversion rate
Increased overall traffic
Escalating leads and sales
More overall and return visits
So, let's take a closer look at the reasons to redesign your e-commerce website.
Why it's time to redesign an e-commerce website
Why redesign a website? The first obvious answer that comes to mind will be "because it's ugly." Well…no, not always. In most cases it's not the main reason. E-commerce websites need new faces because they are ineffective. They don't grab attention, and they take too long for visitors to understand how to navigate. They just don't sell. Here are the alarm checklist that shows that your website needs some changes:
1. It's troublesome to update your website content
Adding a new product, changing price, description or a picture is a routine occurrence and you have to do it quickly and easily, without the help of third-party experts. So consider consulting a CMS development company to help you deal with content update issues and website redesign strategy.
2. High bounce rate and low ROI
Google Analytics will tell you about onsite visitor behavior and sales. If you see low traffic and high bounce rates, it's time to take action, namely, redesign the website focusing on such parameters as exit and bounce rates, conversions, and average visit duration.
3. Your current website doesn't fit the target audience and business objectives
Do you know what your customers actually want? Are your target audience's attitudes, buying patterns and behavior as well as your business objectives taken into consideration? If not, there's no way your e-commerce website will perform.
Many store owners use intuition to make decisions, which is a mistake. Redesigning the platform will help you to meet specific user requirements.
Take a look at the small example before we start. Fashion retailer platform Atterley wanted to redesign category, brand, and product pages on their e-commerce fashion website.
Before: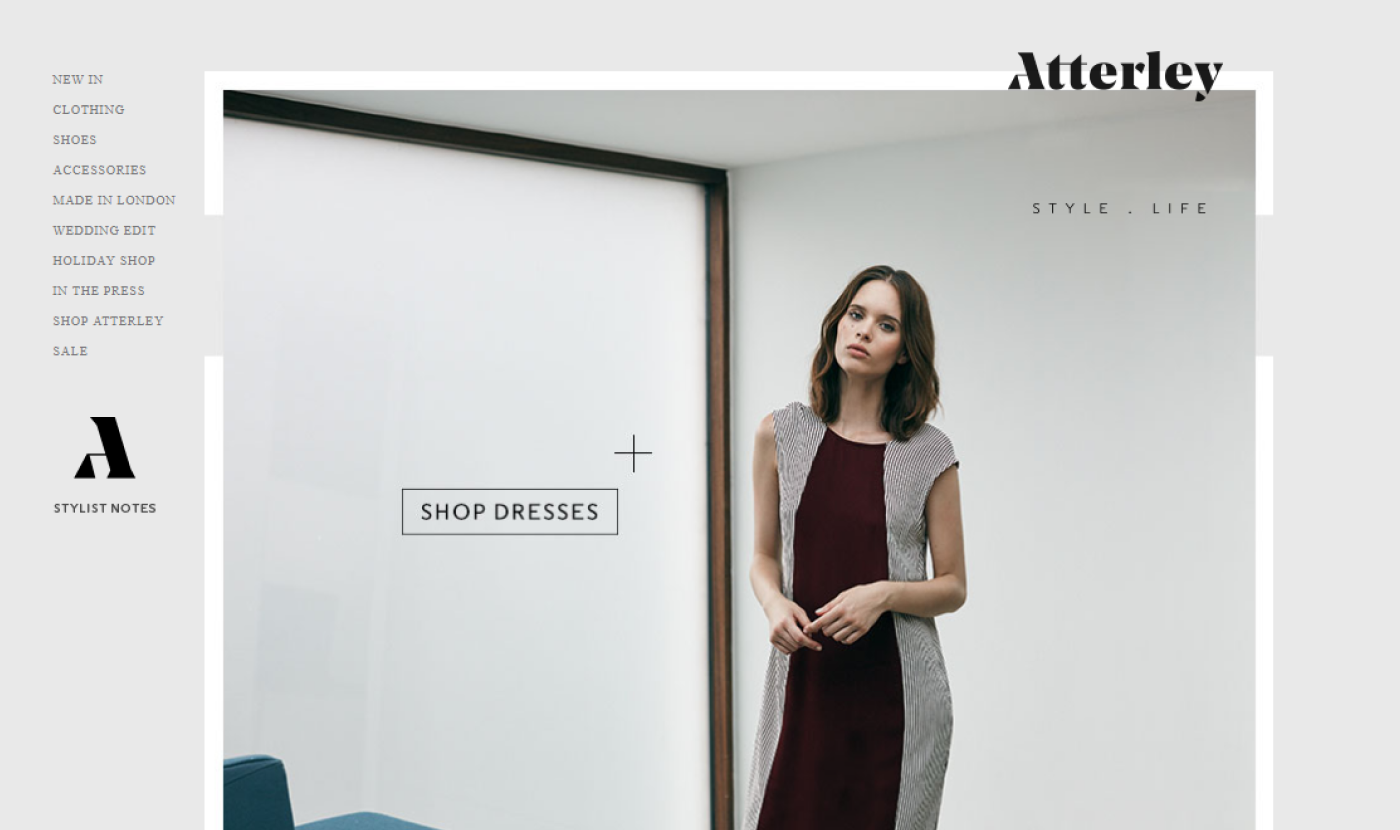 Source: Wayback Machine
After: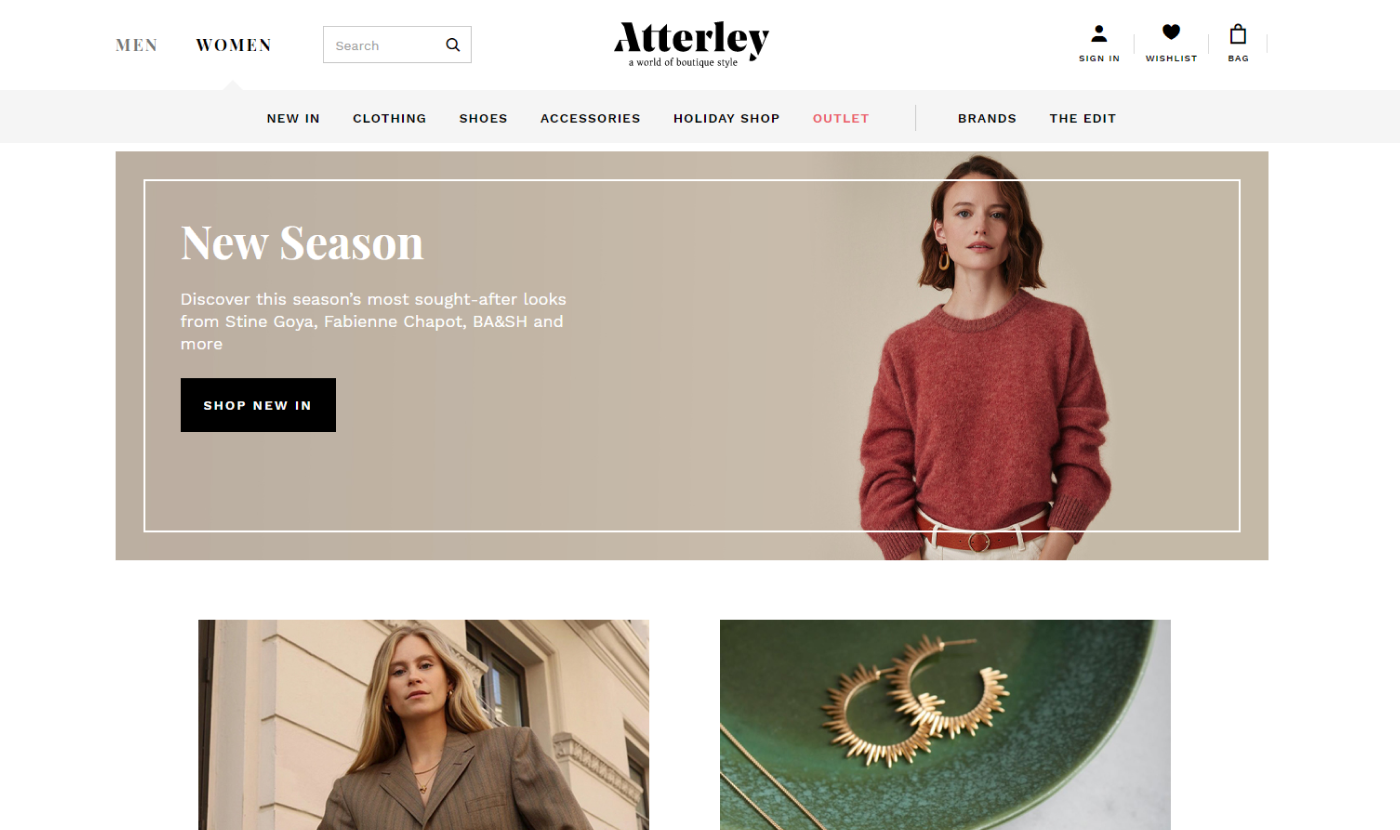 Source: AGENTE
In a matter of months, the Agente team optimized Atterley's UX and doubled the website's conversions.
But how do you make a new version of the website that will do all that? The answer is to obtain user feedback and test your store. User feedback can be secured by emailing your subscribers a quick questionnaire, or having a slide-up question box on your site.
A good idea is to run two separate versions of your e-commerce website for a while, with minor differences. You'll be able to understand the features of the site that your target audience uses more.
4. Obsolete technology and poor usability
Too heavy, feels like eternity for customers to load pages, poorly integrated plugins, and terrible responsiveness—these are the hallmarks of out-of-date technology.
Poor usability goes hand-in-hand with obsolete technology. If you recognize some of these problems on your website, please, fix them.
No structure and abundance of elements. Little space between informational blocks, contradicting colors, fonts that are too "artsy." All of these elements confuse users and don't contribute to sales. Take a look:
Multiple navigation options. Users are overwhelmed with the offers and simply forget why they came to this store.
Complicated checkout process. Think of Amazon. This is the standard of a checkout process. If yours has more steps, make it easier.
No search feature. It takes too much time to find a particular product in a catalogue. Let users easily find what they're looking for with the help of a search bar.
5. Your business is mature enough to have a custom website
At the dawn of your business, it's normal to buy a website template due to budget constraints. But its lack of uniqueness and restricted business possibilities become too obvious to ignore. If your e-commerce website design is one of many clones on the market, don't expect thigh visitor rates. Redesigning from scratch and adding a sprinkle of custom features on top will make your website a player in a major e-commerce league.
A custom website boasts appealing visual content and sizzling product descriptions, which are of no less importance. Some people absorb and process information in a more visual manner, while others prefer the written word. Product description should engage your site visitors, help to gain valuable information and, ultimately, sell the product. Therefore, use emotional words that convey the benefits of the product you're selling.
6. It's time to go mobile
Most of the Internet society make purchases on the go via mobile devices. And they will never scroll down a mobile-unfriendly website—not to mention trying to make a purchase. You can give your website a minimalist style to fit a smaller screen, but that is not enough. You need to optimize a lot of aspects to ensure flawless mobile user experience.
When redesigning, think about how mobile devices will resize the design. Use tools like Responsinator to test out your new design on all mobile devices. Keep in mind, too, that devices change, so follow the trends and be the first to adapt your mobile website version to new devices.
7. You need to reduce marketing costs
One of the ways to save on paid marketing is to make your website SEO-friendly. Its architecture should help search engines read it easily. For example have a friendly-URL structure, with backend control to optimize the details of product images, and various options to display each product's information.
How much does it cost to redesign a website?
How much does a car cost? The price range is extensive and depends on the producer, the type of car, miles, etc. The same with websites, the cost to redesign an e-commerce website depends on multiple factors.
What the website redesign cost depends on:
The number of pages
Design approach and processes
Design quality and geographic factor
The number of pages
Depends on the size of the e-commerce platform, its business model and many other factors. In general, it can vary from 10 to 30, although we did have a case of an e-commerce marketplace with 50+ page templates.
Design approach and processes
The final number of screens for all three types of screen resolutions can be from 30 to 90. Design approach and processes include information analysis, wireframing and prototyping, and visual UI design.
Information analysis and e-commerce UX audit - estimated time 20-60 hours.
Wireframing and prototyping - estimated time 60-180 hours.
Visual UI design - estimated time: 200-400 hours.
And the total for a complex e-commerce website can be 280-640 hours.
Design quality and geographic factor
Probably the two most important factors that can affect your website redesign estimation are the location of your design company and the quality of the design.
Let's look at the designers' hourly rates by country:
The United States and Canada
The average hourly rate of US-based design teams and experts is $60 - $170. The US is the hottest and most competitive market for IT and UX/UI design services.
The UK and Western Europe
A website redesign company from the UK or Western Europe will charge $60 - $120 per hour. The top IT hubs in Europe are located in London, Berlin and Amsterdam.
Eastern Europe (Belarus and Ukraine)
The hourly rates of Belarusian and Ukrainian design teams can vary from $30 - $45 per hour.
So the average price of an e-commerce website redesign based on a $45 hourly rate is $12,600 - $28,800 (280-640 hours).
Our experience
Agente has ten years of experience in custom web design and e-commerce website redesign services. We engage with a full cycle of website design to deliver platforms that sell, be it a fashion retailer platform, furniture marketplace, food retailer website, or POS terminal. Here's just some of the projects in our portfolio:
Furniture marketplace
Furnique furniture marketplace needed an adaptive user interface for thousands of product names, as well as dozens of categories and brands. The project plan included a full range of services associated with prototyping and designing user interfaces: Competitor analysis, hit-maps analysis, information architecture, prototyping, and designing desktop and mobile interfaces. The project also included a new logo design.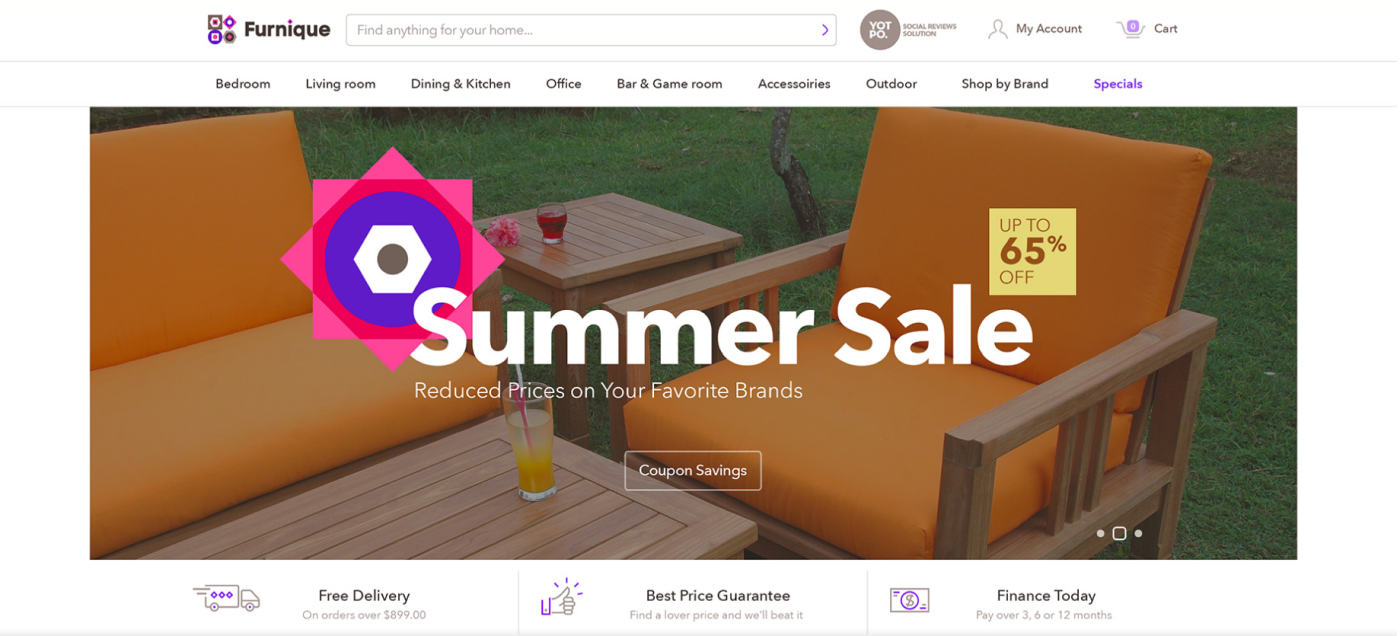 Source: AGENTE
E-commerce website for a pizza chain
Sarpino's Pizzeria approached us to investigate the reasons behind their low conversion rate and high bounce rate on mobile devices. In addition, we aimed at producing a new visually attractive user interface that would allow integration of a new logo. Having analyzed the data, we came to the conclusion that the website did not adapt to mobile devices, so we decided to develop a new user interaction strategy. As a result, we created a consistent pass-through navigation and added an option to quickly order pizza from any page of the website. Additionally, we created an interface that easily adapts to desktop, tablet and smartphone.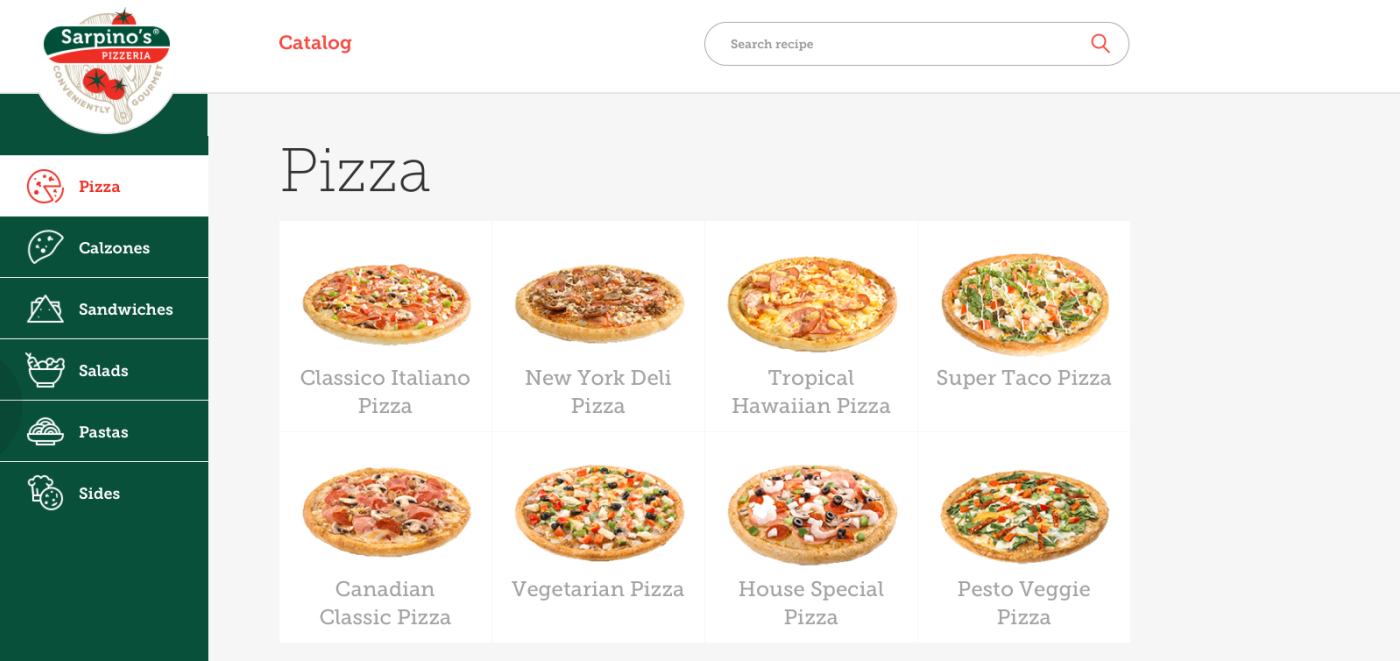 Source: AGENTE
Wine ordering e-commerce platform
Another challenge we eagerly rose to was to design a user interface for a wine-ordering e-commerce platform. Our client came to us with an idea to design and develop two apps: One iOS app for customers and one web app for corporate clients. We managed to build a strong and simple UX and UI of iOS app, and we worked on the logo book and brand identity of the company. We also developed a promo website to advertise the apps.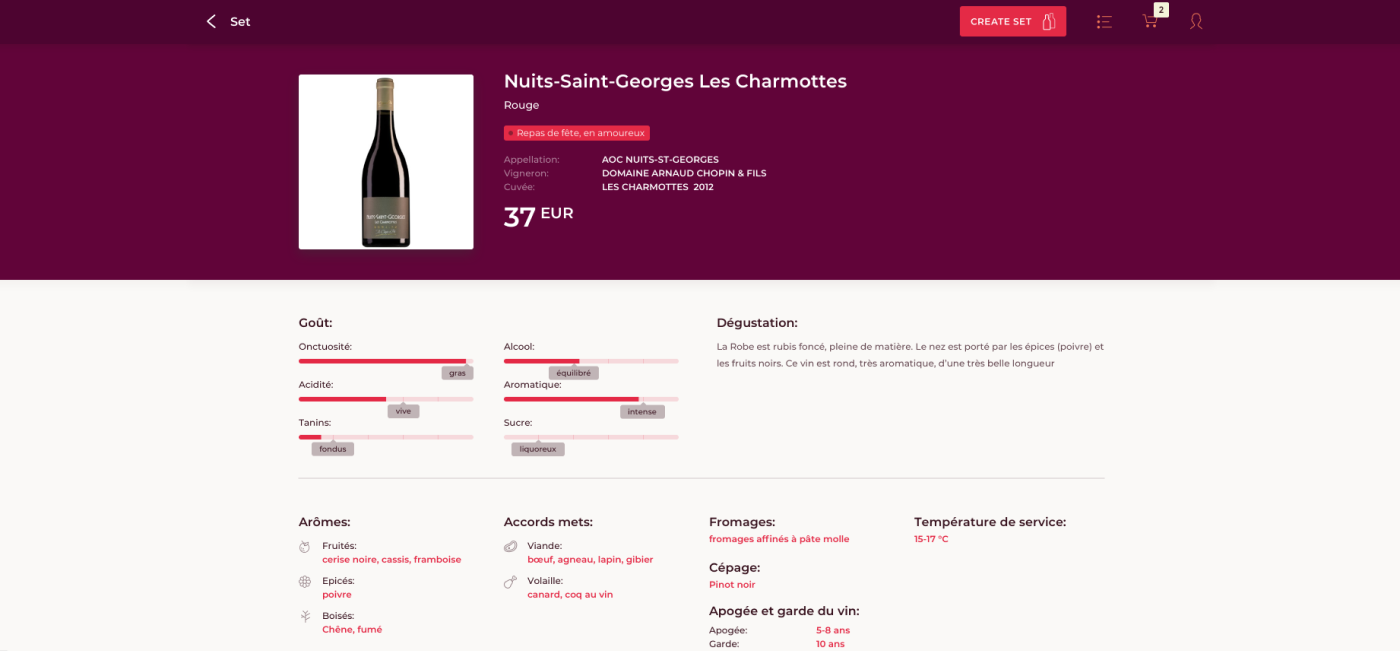 At the product research stage, we discover the weak points and opportunities for your e-commerce website. We develop a UX strategy that helps to analyze user behavior and to look inside your product. And then comes the UI design. We prototype and design actual screens for each screen of your website, bearing user interactions in mind. And last but not least: Usability testing. It's crucial to make sure that people love it. We run remote or in-house testing with potential users of a website before it goes live.
Final Thoughts
E-commerce stores are responsible for generating $1.2 million in revenue every 30 seconds. Probably, right now yesterday's consumer has just opened his or her own store to sell stuff. Yes, the e-market is an immensely competitive place. If you want to attract new clients and keep the old ones, think of planning a website redesign. Contact our professionals to get their expert vision of your platform.
Stay tuned for news
Useful articles from our content team right to your inbox!
Let's talk
Is there a challenge your organization or company needs help solving? We'd love to discuss it.