Design Principles of POS Interface
In the age of technology, the way the business is conducted has changed. When it comes to offline businesses, point of sale (POS) systems have turned into a necessity and replaced magnetic readers.
These electronic devices represent all-in-one solutions able to make retailers' everyday activities times easier and ensure that all important data is collected and recorded.
There's hardly a retailer who doesn't have POS software in place or not planning to start using it in the future.
In this article, we're going to discuss the main aspects of a POS system design. But let's first discuss the types of these payment systems.
Countertop Terminals
They are usually chosen by retail stores, professional services (e.g., lawyers), and quick service restaurants. These devices are, as a rule, stationary and connected to a cash register. They can easily and securely accept different types of payments (e.g., credit card payments).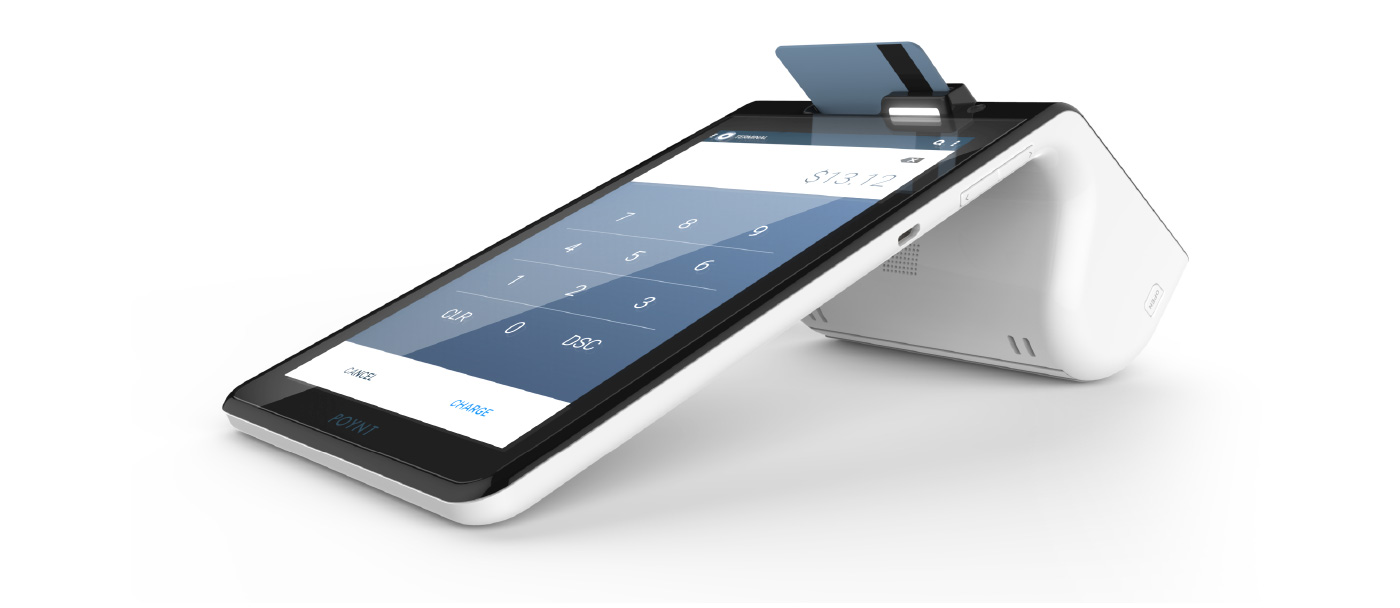 Source: Poynt
Retail Systems
These devices are a larger, quicker version of countertop terminals and are used by museums, restaurants, and other higher traffic public places. Their functionality is not limited to payment processing. They can also help with accounting, order, inventory, and customer management, among other functions.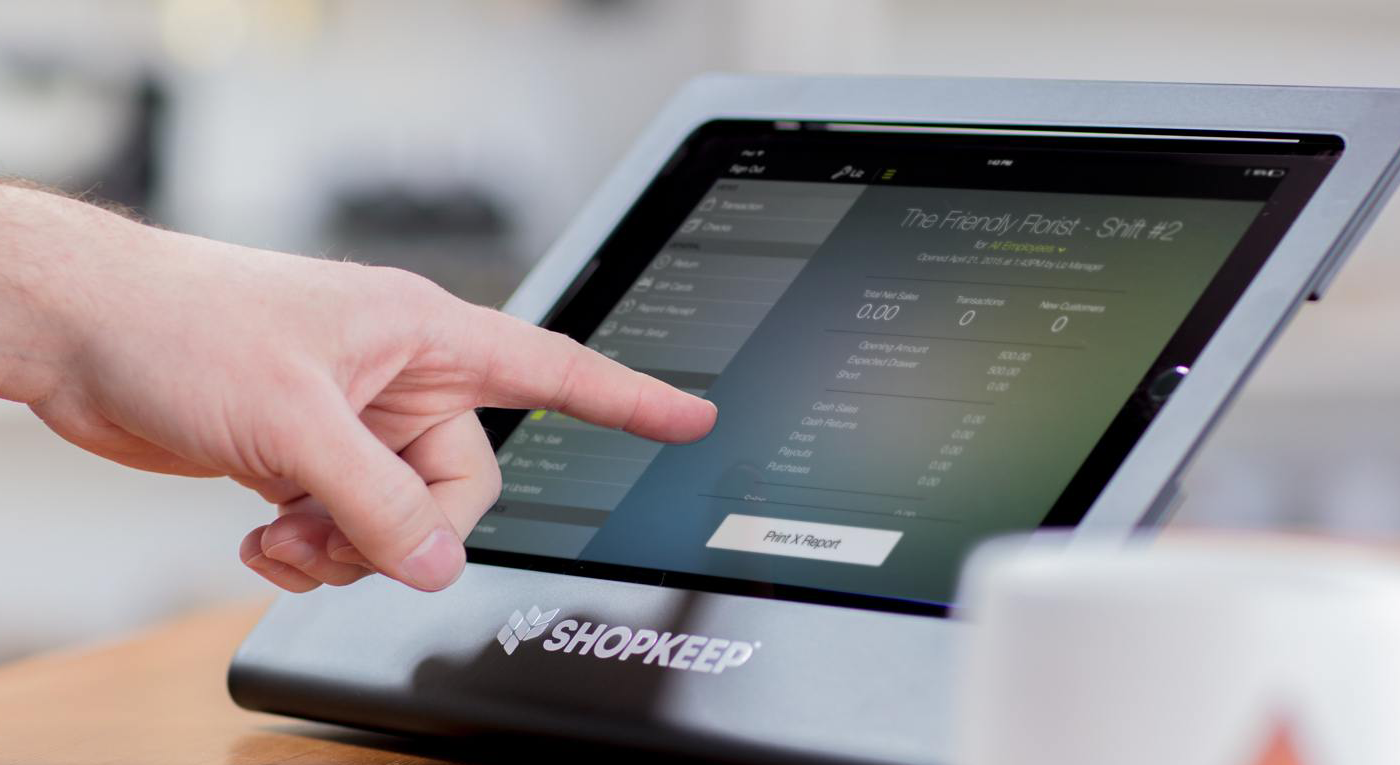 Source: Shopkeep
Mobile Readers
They are easy-to-use, mobile solutions installed by merchants on their phones to provide their customers with mobile experiences. Retailers increasingly opt for such readers, selecting it as a more attractive option.
As a rule, these solutions have a web-based admin panel to view transactions from the desktop.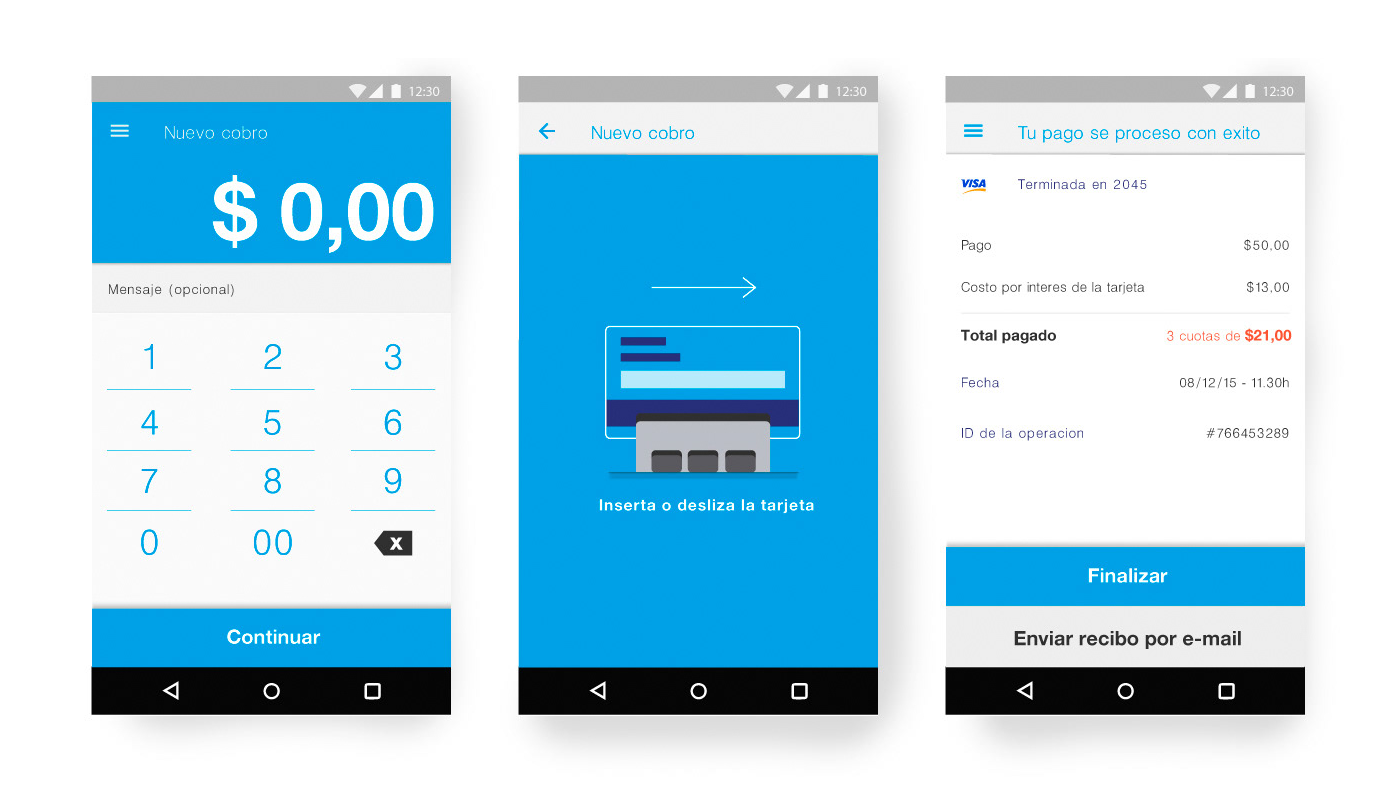 Source: Dribbble
POS Design Principles
What makes a great POS terminal? In order to build a successful user experience, you should marry a stunning POS design with robust hardware.
There are some handy tips that are essential for a successful POS interface design.
Reduce Learning Time
All new users get some initial training that is either carried out by a solution provider or an in-house specialist who is already trained enough to teach others. Stress often accompanies terminal operators, both when they learn how to use a terminal and when they deal with it without supervision. And this stress affects their learning and memory. So the chances are high that a person forgets an important feature straight after he/she is shown it.
So save their time and make their life easier by stressing usability in a POS interface to let inexperienced users intuitively understand what to do if they don't remember the next step.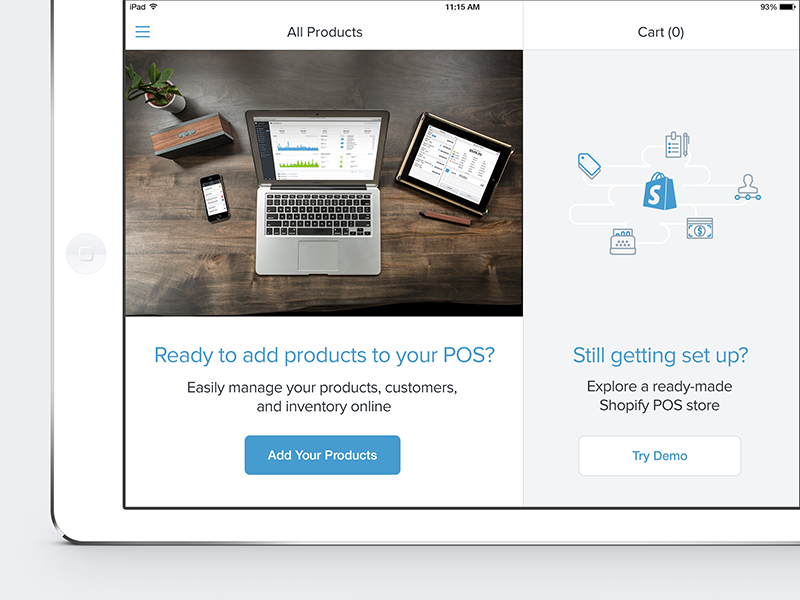 Source: Dribbble
Design For Simplicity
A point of sale user interface should not be too complex. Your task is to eliminate the wasteful cognitive load caused by too many redundant UI elements or steps required to perform an action.
The same relates to unexpected pop-ups that distract users and result in additional stress. In a nutshell, follow the KISS principle (Keep it Simple, Stupid) to make everything right.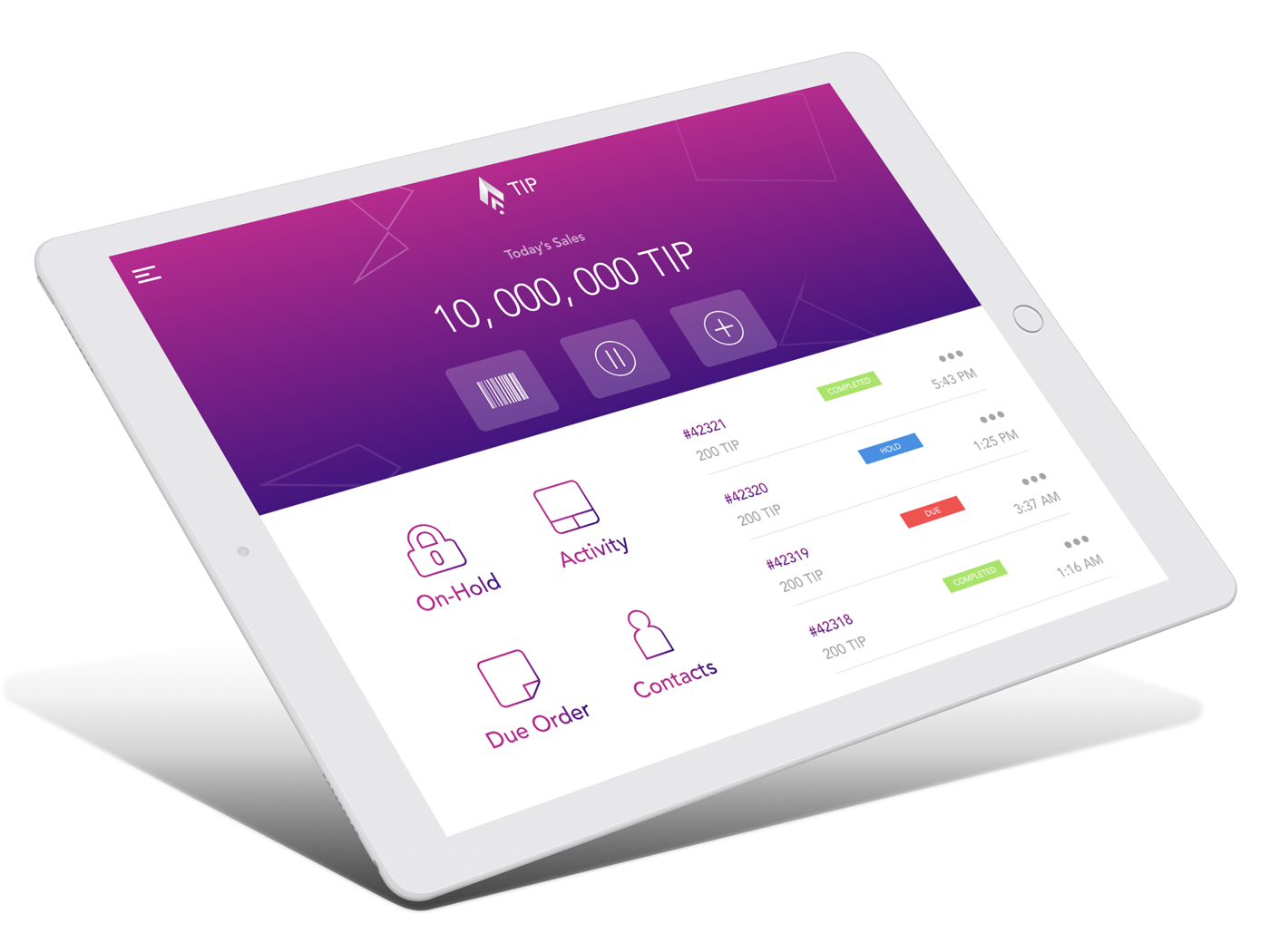 Source: Dribbble
Remember to keep an eye on findability, too, since it is a key to simplicity and POS UI design efficiency. You can ensure it by grouping related controls and/or indicating their relationship by color on a POS display. E.g., all inventory-related interface elements can be colored gray, while the cancel button is always red.
Be careful while choosing colors and contrasts: all controls should be seen clearly from different angles and different distances.
Aim At Design Consistency
Design consistency is another vital aspect of POS design guidelines. There's no need to introduce new controls on every single page of the application. Draw a set of interface elements and use them throughout the solution. Place controls wisely: they should be on the same position on all pages where they will be added.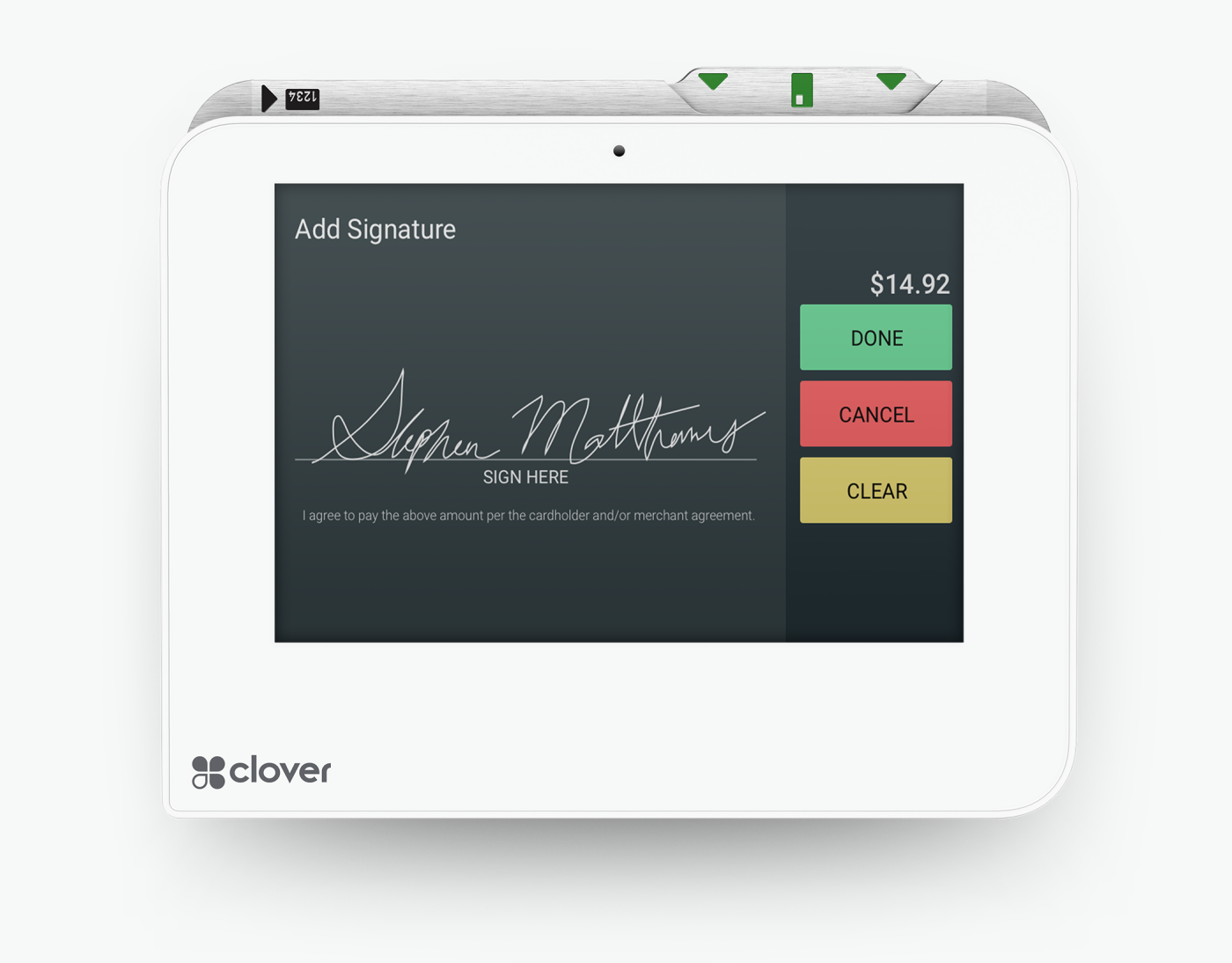 Source: Clover
Save Cashiers' Time By Enabling Shortcuts
As there are many terminals supporting keyboard input and there are some regular orders in any store, it's definitely a bright idea to enable shortcuts for such operations. They will save cashiers' time and boost increase productivity by times.
Take a look at one of our case studies for building a POS user interface. Agente team conducted user research and designed a set of screens for the retail point of sales terminal. We needed to improve the UX design for several real-life user scenarios based on the prototypes that we received from the customer's development team.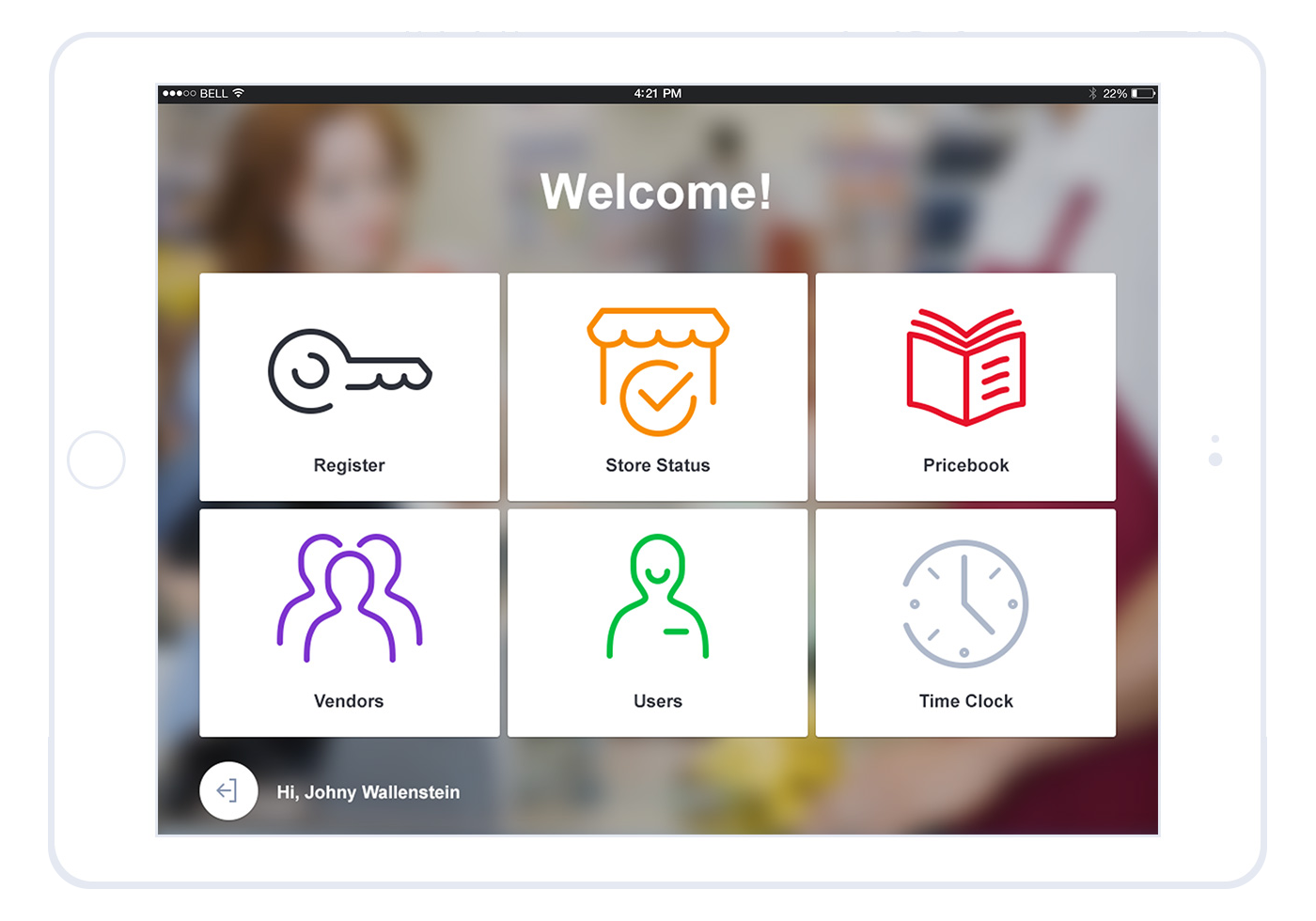 Source: AGENTE
Make Buttons Big Enough
Tapping the right target on the point of sale display is a critical issue.
Design for a point of sale system should be fat finger-friendly in order to ensure that a user can perform the desired action without a problem. One more tip: highlight buttons when they are pressed.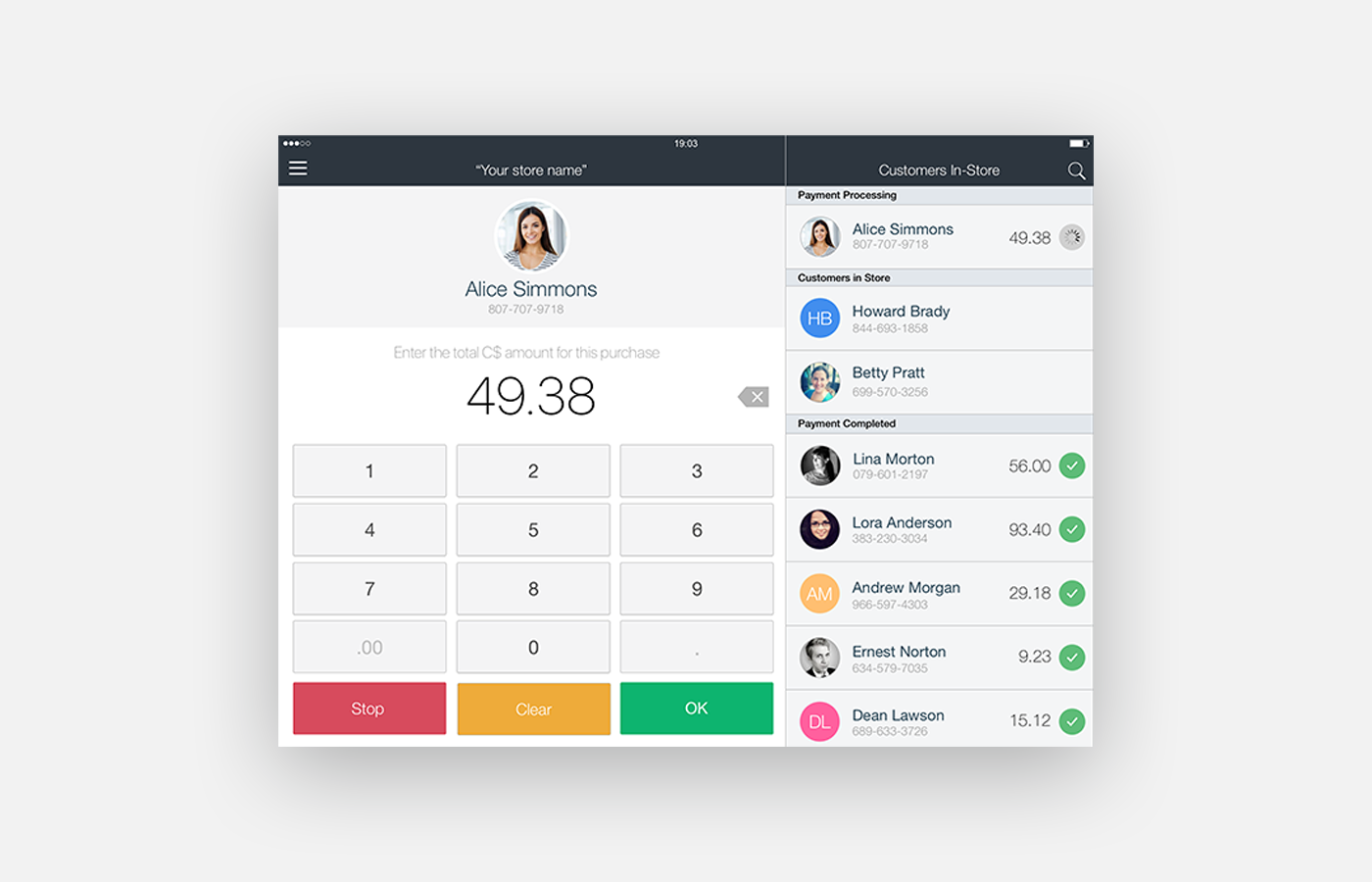 Source: Dribbble
Introduce Conversational Ordering
Customers are the order driver, not the system itself. Get rid of a fixed sequence of actions to allow operators to add items in the order stated by a client.
This approach will contribute to customer satisfaction by improving the speed of service and making ordering as easy as 123.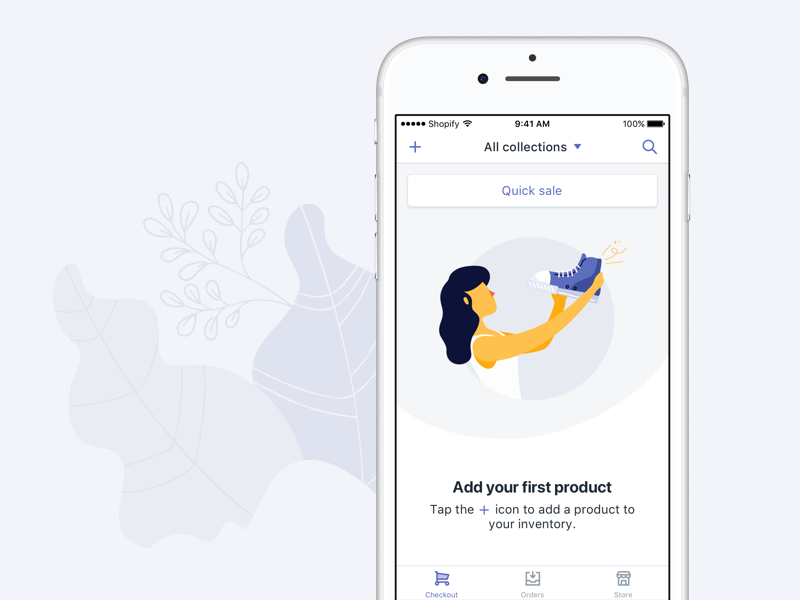 Source: Dribbble
Provide Different Login For Different User Personas
POS terminals with extended functionality can have different categories of users who are responsible for different activities in a company and have different levels of access.
Create different scenarios depending on users and enable separate login for such personas. Doing so, you'll achieve greater usability and reduce the possibility of a mistake made by an inexperienced user.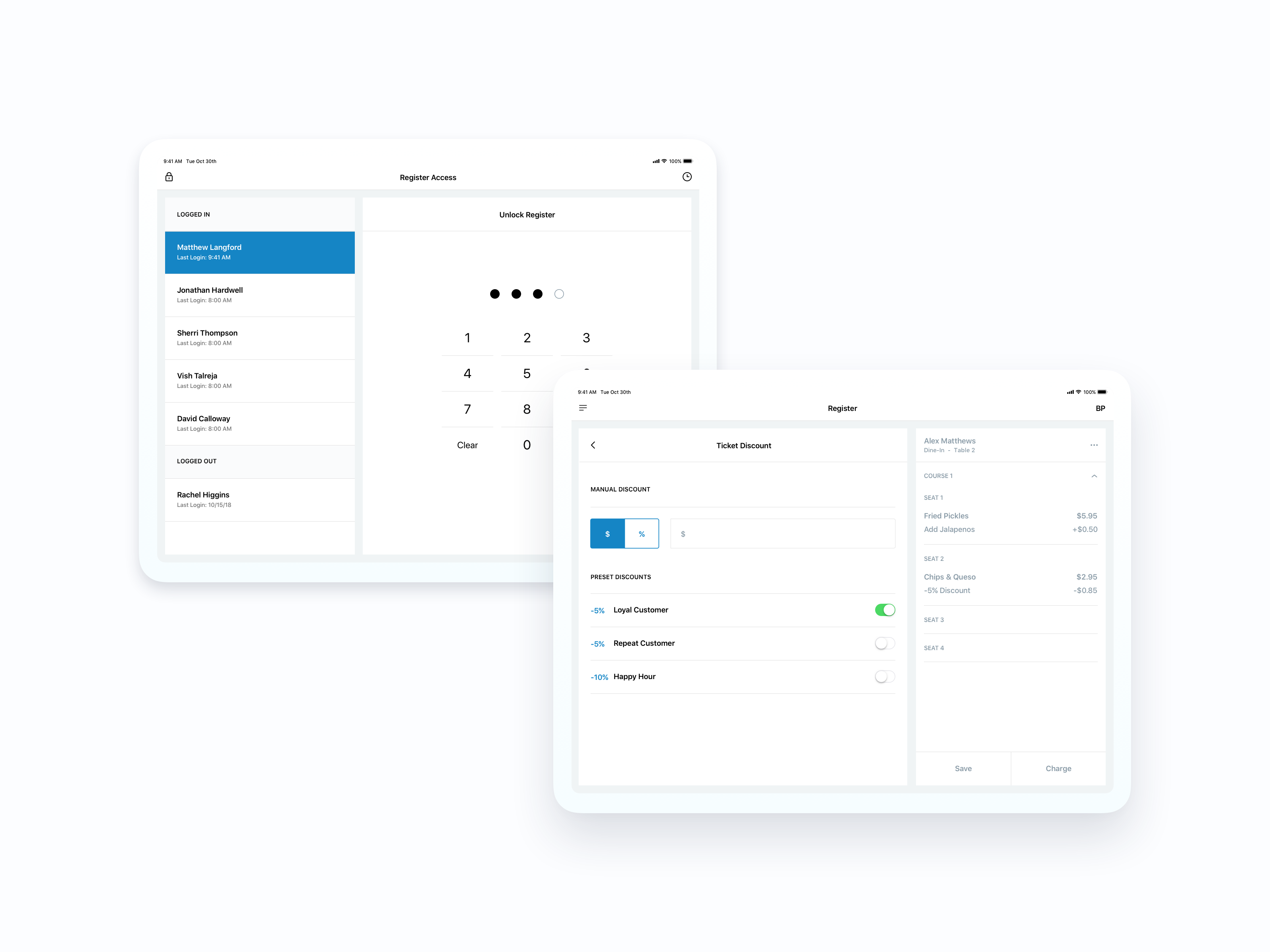 Source: Dribbble
Keep To Mobile Usability Principles
Mobile POS terminals take advantage of the functionality available in apps installed on mobile devices.
The design patterns for these apps are no different from mobile ones. So to make a successful solution that will be easy to use, follow mobile usability principles.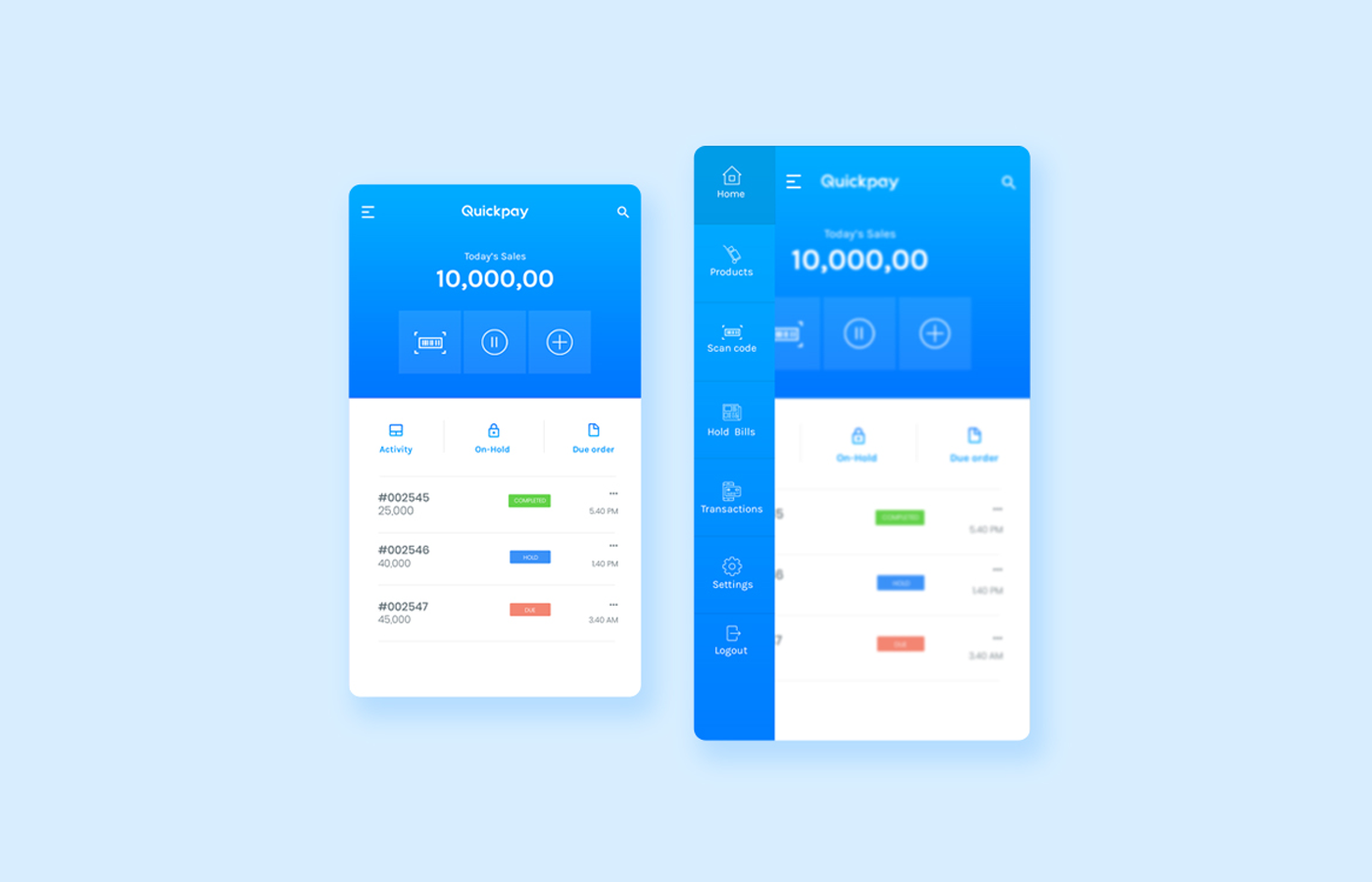 Source: Dribbble
Summing Up
POS systems are replacing outdated magnetic readers since they provide greater usability and extended functionality.
Designing an interface for such a system is not a simple task since different important things should be taken into account. In this blog post, we shared some basic guidelines for designing one. Willing to learn more details or discuss your project? Send AGENTE an inquiry and our rep will contact you shortly.
Stay tuned for news
Useful articles from our content team right to your inbox!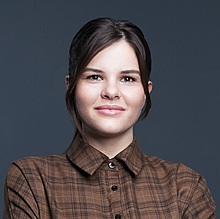 Sveta Yurkevich
Marketing Manager
Was this article helpful?
We would like to hear your opinion and improve our content
Thanks for your rate!
Let's talk
Is there a challenge your organization or company needs help solving? We'd love to discuss it.