28 October 2019
How to Launch Your Own Online Travel Marketplace?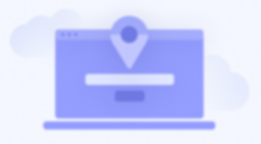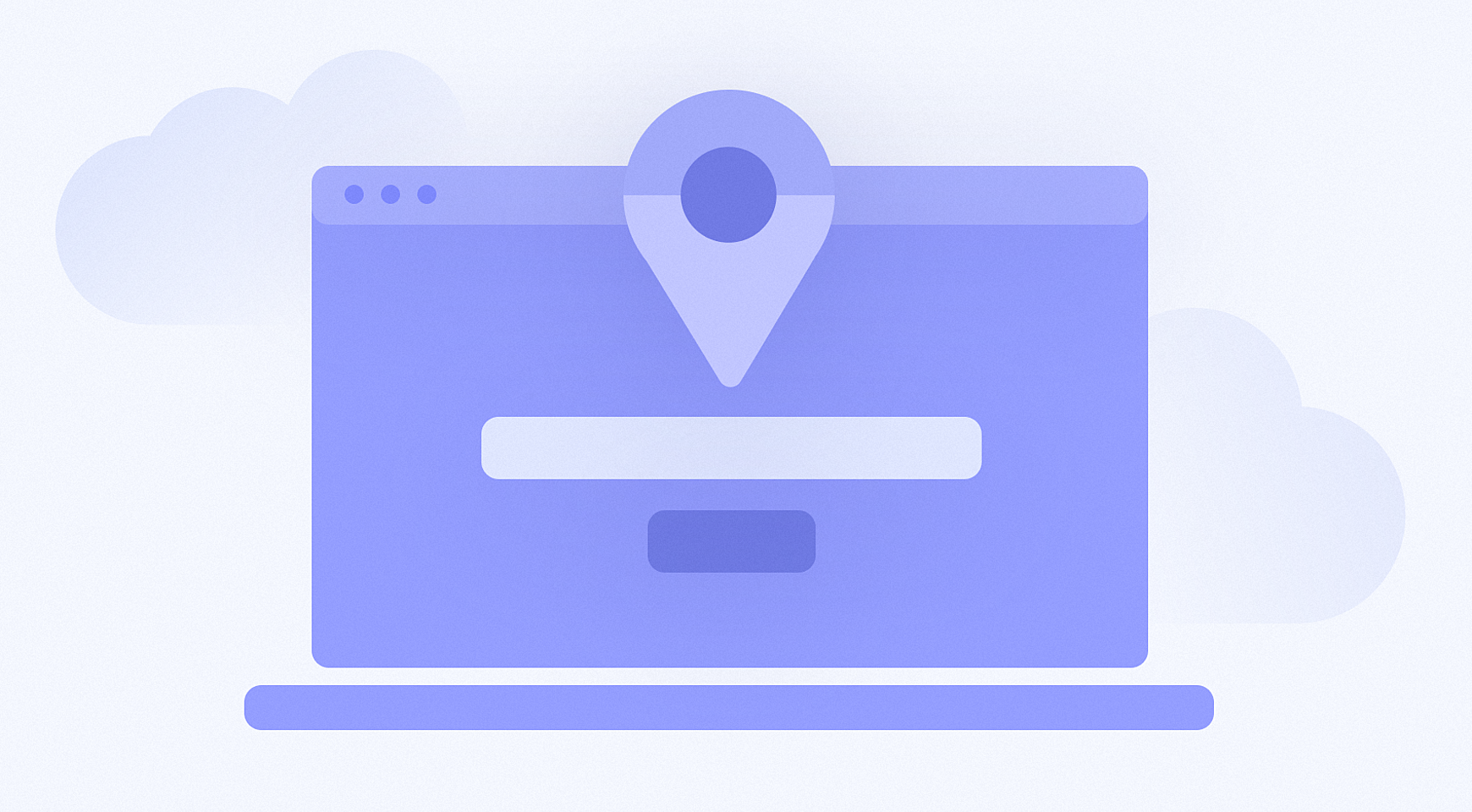 Today's travelers are getting more independent: they don't need a travel agency to plan a trip. That's why there's a growing number of travel marketplaces that offer flights, hotels or other experiences online.
How does one build a viable platform that aggregates everything necessary for a trip? In our new article, we will tell you the exact steps of building a travel marketplace platform development and share some successful examples.
Read also: NFT Marketplace Development Guide

How to Make a Travel Marketplace
Without any further ado, let's study the steps of a travel service platform development with your customers (travel providers and consumers) in mind.
Step 1: Choose your niche
Choosing your niche is the first step to set up an online travel marketplace. A particular niche makes your platform suitable for target customers.
Your travel niche doesn't need to be rare or super complicated. You can limit your services to certain criteria:
Geography.
Type of travel, e.g., weekend breaks or long holidays.
Budget, e.g., luxury or budget travels.
Specialization, e.g., language learning tours.
Having a niche allows you to narrow down your target audience and also become an expert in a certain segment. For example, one of our customers, Rhlah, decided to fill a niche in the travel market of Saudi Arabia with an innovative user-friendly travel portal for planning trips, booking tours and hotels and for communicating with fellow travelers.
It would have been very hard for the customer to compete with such travel marketplaces as Booking.com, HomeAway or Airbnb without narrowing the area of interest to the Saudi Arabia market. As a result, the platform holds a well-thought user experience strategy which helps to increase tour sales and user conversions.
Step 2: Gather a great team
Before launching a full-scale tour operator marketplace development, we recommend launching a minimum viable product (MVP) to check if your idea is viable. This means you shouldn't invest a lot into the platform and make it a top-notch at the initial stage. This will help you validate your marketplace idea without having to take a big risk. And this is what the corporations like Airbnb do. It started out on a site designed with WordPress. Most of their current features were built when they had already proven that their basic concept works.
What specialists do you need in order to build an MVP? A standard team includes business analysts, UX/UI designers, software engineers, software testing engineers, and a marketing team.
Step 3: Make a business plan
When you launch an online travel marketplace, you need a business plan to make sure your startup is both financially and conceptually viable. Here are things to consider:
Who are the customers?
What is your value proposition?
What are your goals and objectives (e.g., improve customers' interaction, expand the range of services a travel provider can offer, upgrade payment system)?
How much initial investment does your platform need?
How many specialists should you hire to launch it?
What income do you expect from the marketplace?
What is your monetization strategy (subscription, transaction, listing fees, premium listings or advertising)?
How can you reduce the risk of failure?
In all probability, you won't be able to plan the exact time and money costs. Be ready to multiply the final numbers by 2. Yet, with a structured document, you'll understand how feasible your idea is.
Step 4: Build a Travel Marketplace
Start by creating a strong architecture that corresponds to users' needs and behaviors. Consider cognitive psychology principles; plan the navigation system and visual hierarchy, and then decide on the sections and features your marketplace will contain. What essential features to include? Read on to find out.
We've analyzed major travel marketplaces and selected core features for your own travel marketplace development.
Step 5: Add Content
Quantity and quality are both important in creating a popular travel marketplace. Your marketplace should enable travel providers to show a sufficient number of large high-quality images, as well as a row of thumbnails.
Many operators offer holidays and tours to identical destinations, and hosts can rent apartments in the same building. So stand out from the crowd with some well-written descriptions.
Step 6: Testing
The first users of your marketplace should be a target audience—those who have a tour to sell or a place to rent and those who want to book them. Let them assess every feature of the marketplace from various points of view: security, convenience, and aesthetics.
Step 7: Launch and promote
This is where you need your marketing team. SEO specialists will find the most effective keywords, copywriters will start a dedicated blog and SMM specialists will promote the platform via social media.
Travel Marketplace Features to Include
We've analyzed major travel marketplaces and selected core features for your own travel marketplace development.
Homepage
The focus of your homepage is a search engine. This feature should be as powerful and convenient, as possible. Make it predictive to provide results based on hotels, cities, and airlines in case travelers don't remember their names.
Source: AGENTE
Another important aspect is filters which narrow the search and make quick choices. Here are the most popular filters on travel platforms:
Location and dates are the most important filters since travelers start their search from the destination and the period of their travel.

The number of guests/ passengers.

Price. Let users check products within the specific price range. Provide two options: low to high and high to low.

Rating. The rating of the place or airline may be as important as the price for some travelers.

Keywords. This filter helps to find activities in a certain location.

Categories. Divide activities into groups, such as food, entertainment, walking tours, culture, and extreme.
Another feature, inseparable from a search engine, is a calendar. Make calendars easy and idiot-proof. Take a look at Booking.com. Its calendar pops out of the check-in and check-out fields and marks selected dates with a different color. The 'Find' button also has a distinctive color that is immediately noticeable.
Listing Page
Apart from a search field and filter options, this page should display either tour or lodging thumbnails and their short descriptions with the price.
Source: AGENTE
Popular Destinations
Customers with no ideas about their activities need something to start with. You can help them through blocks of destinations that you can label popular, trending or recommended.
Source: loveholidays.com
Tour or Lodging Page
This page should have several high-resolution images and a detailed description of the place or tour.
Google Maps integration will allow travelers to see available places to stay laid out on a fully interactive map. It lets travelers see the details of the destination selected with a high-quality image.
Source: AGENTE
User Profile
The first thing a user will do on your travel marketplace is to register and create a personal account. To make the process easier, offer registration via email and social media (Google+ or Facebook, Twitter). But don't make it the only way to register, leave a manual registration option.
Enable the choice of languages and currency. Sometimes, travelers choose their native language but want to see the price in USD.
Source: AGENTE
Allow users to easily update their profile data and change avatars. Users' interaction involves financial transactions, so it's important to make the platform secure. Users should confirm their identities by verifying emails and phone numbers, linking social network accounts to travel platform profiles and sending digital copies of their IDs.
'Favorites' option will help to make a shortlist of offers and make the final decision easier.
Once a user has chosen a suitable accommodation, tour or any other activity, they should be able to contact the host on your marketplace. It's extremely inconvenient to use a third-party messenger. Communicating through the same platform is safe and makes it easy to find and reference important reservation details like a listing's address, itinerary, and check-in details.
Source: Dribbble
Make optional push notifications that will inform users about their new messages, offers or travel dates. Enable both hosts and travelers to receive them. You can also remind users to leave a review of their traveling experience.
Integrate a payment gateway such as Stripe, DWOLLA, PayPal, or Braintree. There's a great variety of purchasing methods to choose from. Don't forget that integrating a gateway's API will place the responsibility for credit card data security on your platform.
Keep in mind that nothing makes a visitor more frustrated than unexpected charges. So no hidden fees, please. Be like Airbnb: You can see the services you're paying for and find out why you are paying for them.
Reviews and Ratings
Travelers should be able to leave reviews and check the ratings of tour operators and places. Based on this feature, you can build some kind of community where travelers share their experiences.
Source: AGENTE
Online Payment
It's essential to provide your customers with reliable online payments, so integrate with famous payment gateway APIs. A good practice is to show straightforward prices with no unexpected or hidden fees.
Online Travel Marketplace Tech Stack
Before travel service platform development, it is essential to choose a technology stack properly. It should be scalable to maintain a growing number of users while high availability should allow sustaining heavy loads. It is possible to resolve these issues by employing advanced technologies, such as Golang, or Go that assist engineers in enabling software scalability. Python, in its turn, is packed with thousands of functionalities and contributes to improved software development speed. Microservices architecture on cloud platforms like Microsoft Azure or AWS allow engineers to achieve fault tolerance and reduce infrastructure costs.
Speaking of mobile apps, consider React Native if you aim to release a mobile application as fast as possible. It is cross-platform framework that enables you to write one codebase for iOS and Android. Further, we'll share with you a list of technologies to build a travel marketplace.
Frontend
TypeScript

HTML5

React

Angular

JavaScript

CSS3

Vuex

Vue.js

Redux

Redux-Saga

MobX
Backend
Go

Django

Python

Express

Flask

Node.js

MongoDB

PostgreSQL
DevOps
Google Cloud Platform

Amazon Web Services

Microsoft Azure

Kubernetes

Jenkins

Docker

DigitalOcean

RabbitMQ
Mobile
Java

Swift (iOS)

Kotlin (Android)

React Native (Cross-platform)
APIs
Application programming interfaces of third-party services are great to use when you, for example, want to enable secure online payments and let users leave their feedback.
Stripe (payment)

Braintree (payment)

Disqus (commenting platform)
How Much Does It Cost to Design and Develop an Online Travel Marketplace?
On average, it costs between $15,000 and $80,000 to set up an online travel marketplace. Still, the exact cost depends on multiple factors:
In-house or outsourcing app development to other companies.

The scope of features.

The estimated time to develop and launch the platform in the market.

The total number of developers, QAs, etc.,working on the project.
Company Experience
Take a look at our cases in travel service platform development — Rhlah and Traveling.by.
Rhlah
Source: Agente
Our customer's goal was to fill a niche in Saudi Arabia's travel market with an innovative user-friendly travel portal for booking tours and hotels, communicating with fellow travelers, and planning trips,
Agente designed a custom travel marketplace from scratch. Our team created the use cases for different types of users and built user experience and user interface design for 50+ pages of the platform.
Traveling.by
Source: Agente
The traveling portal Traveling.by asked Agente to make over their travel website and admin panel, as well as perform UI/UX redesign taking into account their new branding concept.
We took into attention the new functionality of the system and the increasing number of mobile visitors, adapting UI design for mobile interfaces.
We've chosen a responsive layout design approach and used SVG graphics for interface elements to provide the best quality on retina displays.
On a Final Note
We hope, the question of how to open an online travel marketplace is clear now. Choose your niche and enrich the platform with the core features listed above. Agente will help your marketplace become popular among travel providers and travelers.
FAQ
What is Online Travel Marketplace and How Does it Work?
Before answering the question of how to make a travel marketplace, let's understand what it means. A travel marketplace is a platform that connects industry providers and consumers. Travel providers sign up to display their products and services (sightseeing tours, holiday packages, hotel and flight booking, etc.). People who want to travel also sign up and browse around these marketplace offerings and make their choices.
A travel marketplace is advantageous for both buyers and sellers. On the one hand, it is the most convenient way to search for products and services. On the other – it is the most effective distribution channel for suppliers. If someone's travel assortment is not featured on a travel marketplace, the chances of being noticed are very slim. That's why such platforms are in demand now.
---
We hope, the question of how to open an online travel marketplace is clear now. Choose your niche and enrich the platform with the core features listed above. Agente will help your marketplace become popular among travel providers and travelers.
Rate this post!
540 ratings, average ratings is 4.6 out of 5
Stay tuned for news
Useful articles from our content team right to your inbox!
Let's talk
Is there a challenge your organization or company needs help solving? We'd love to discuss it.