9 Best Features for a Corporate Travel Management App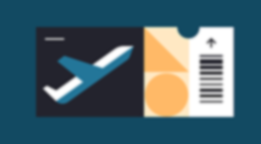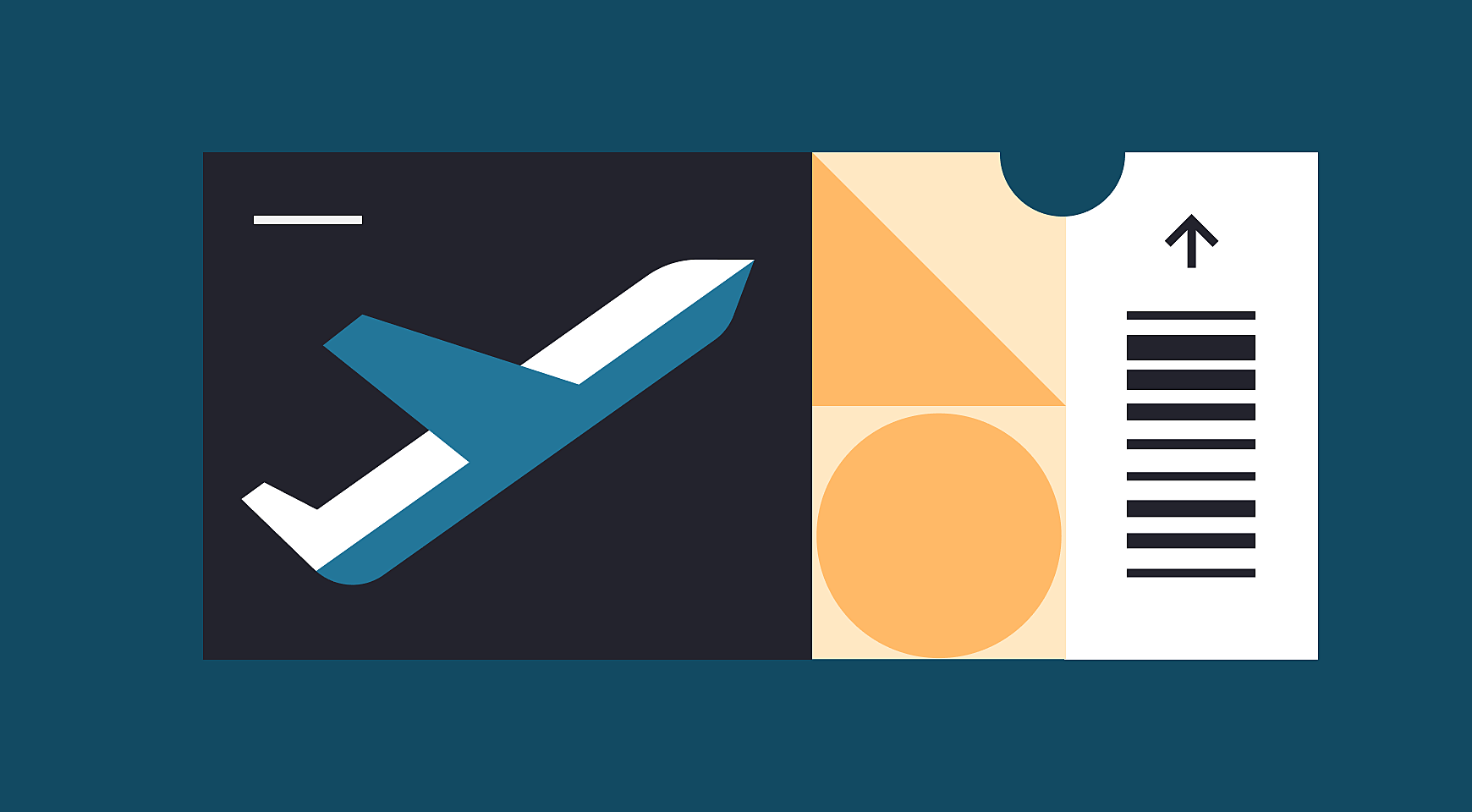 Let's go back in time and recall the old-school travel management algorithm: Read the travel policy, search for the cheapest booking options in the Internet, book the trip, and get reimbursed. Another scenario—usually in large businesses—use travel agencies that will do all the work for you and pay commission (10% at least).
Luckily, it's 2020 now, and corporate travel management has evolved into a simple and cost-effective process. It's all thanks to corporate travel management applications. We've collected nine of the most important features that make company travels as stress-free as possible.
What is a corporate travel management application?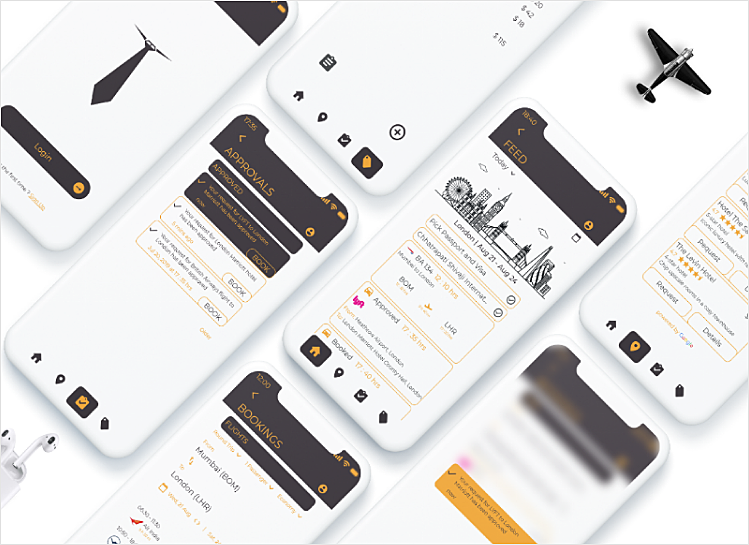 Source: Dribbble
A corporate travel management app is a digital platform for an all-round travel experience: Planning, purchasing, and recording employee travel expenses.
Employees can book flights and hotels for themselves. No need to look up and read the corporate policy, as the software already blocks or requires management approval for any bookings out of policy. And there's no need for reimbursement. Employees don't pay for the trip because the software submits the company's payment details to the provider.
Benefits of travel management software for businesses
Saves time. This one-stop platform for managing travels allows automated bookings and expense management. Employees don't waste time searching for optimal rates and comparing prices. The software database of inventory calculates everything automatically.
Provides complete financial reporting due to digital receipts which won't get lost in pockets.
Saves money. Bookings are always accurate, which eliminates the possibility of change fees. What's more, each employee can have their own profile and earn rewards according to loyalty policies.
Supports compliance. Built-in corporate policy guards against forbidden bookings and notifies travel managers about such cases.
Must-have features
Corporate travel management app features that make the user flow seamless and quick include the following:
User profiles
Collaborative booking
Extensive inventory
Compliance with corporate travel policies
Consolidated invoicing
Integration with calendars
Reporting
Travel review
Travel support
Travel management app features in detail
User profiles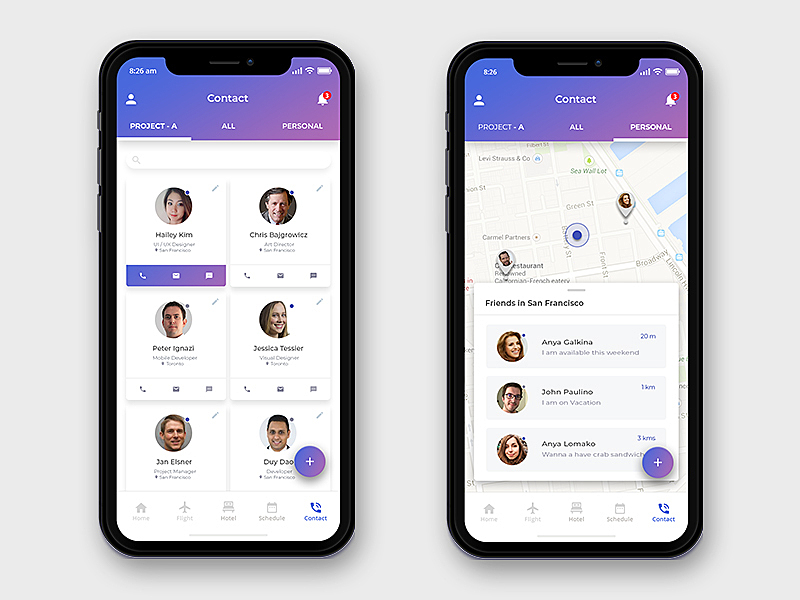 Source: Dribbble
Every employee should fill in their personal data once and never need to enter it again (if nothing changes, of course). This rule concerns any corporate software, no matter if you create a custom online education platform, a travel management app, or HR software. When legal names, passport numbers, frequent-flier numbers, and personal or corporate card information are filled in automatically, it reduces the booking process to minutes.
User profiles also allow loyalty points. Every company treats reward systems differently. Some allow the travel to be credited to the employee's account, others to the company's account. In all cases, travel management software saves travel numbers and offers rewards.
Collaborative booking by travel managers and employees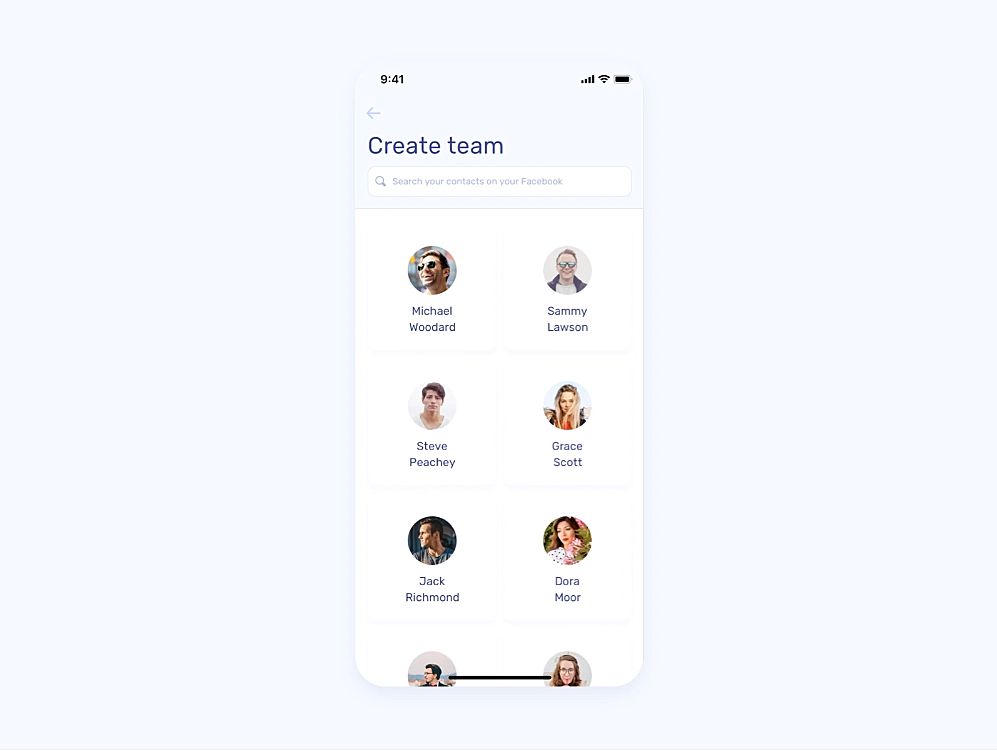 Source: Netguru
Both travel managers and employees should be able to book business trips. In addition, the system should allow the process to be performed collaboratively. This feature provides various opportunities, for example:
Several employees can agree on transportation and lodging options.
A travel manager can review incomplete bookings and immediately approve or decline them.
Employees can select the means of transportation and hotel, and let a travel manager finalize the bookings.
Extensive inventory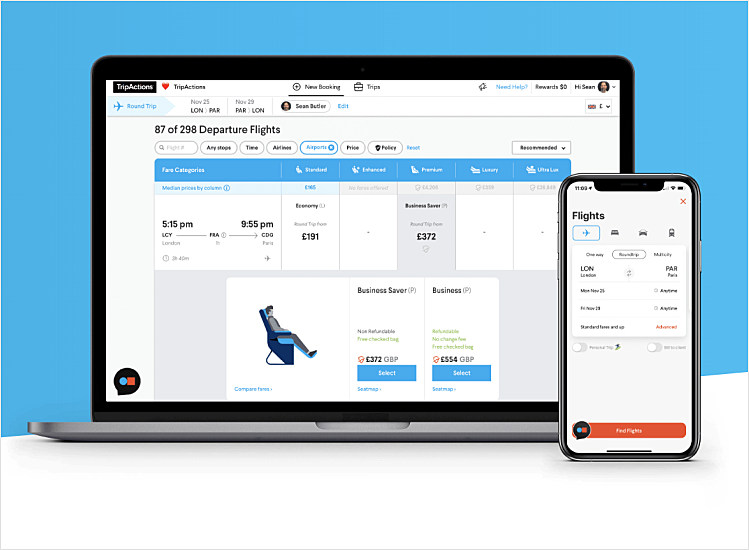 Source: Trip Actions
Extensive inventory includes variants of transportation (planes, trains, buses, etc.) and accommodation (hotels, hostels, rental housing).
One of the coolest features of a travel management app is AI-driven personalized results on the inventory items. In this case, the search results are based on past bookings and travel policy. AI technology finetunes the results with every booking as the system learns from experience.
Automatic compliance with corporate travel policies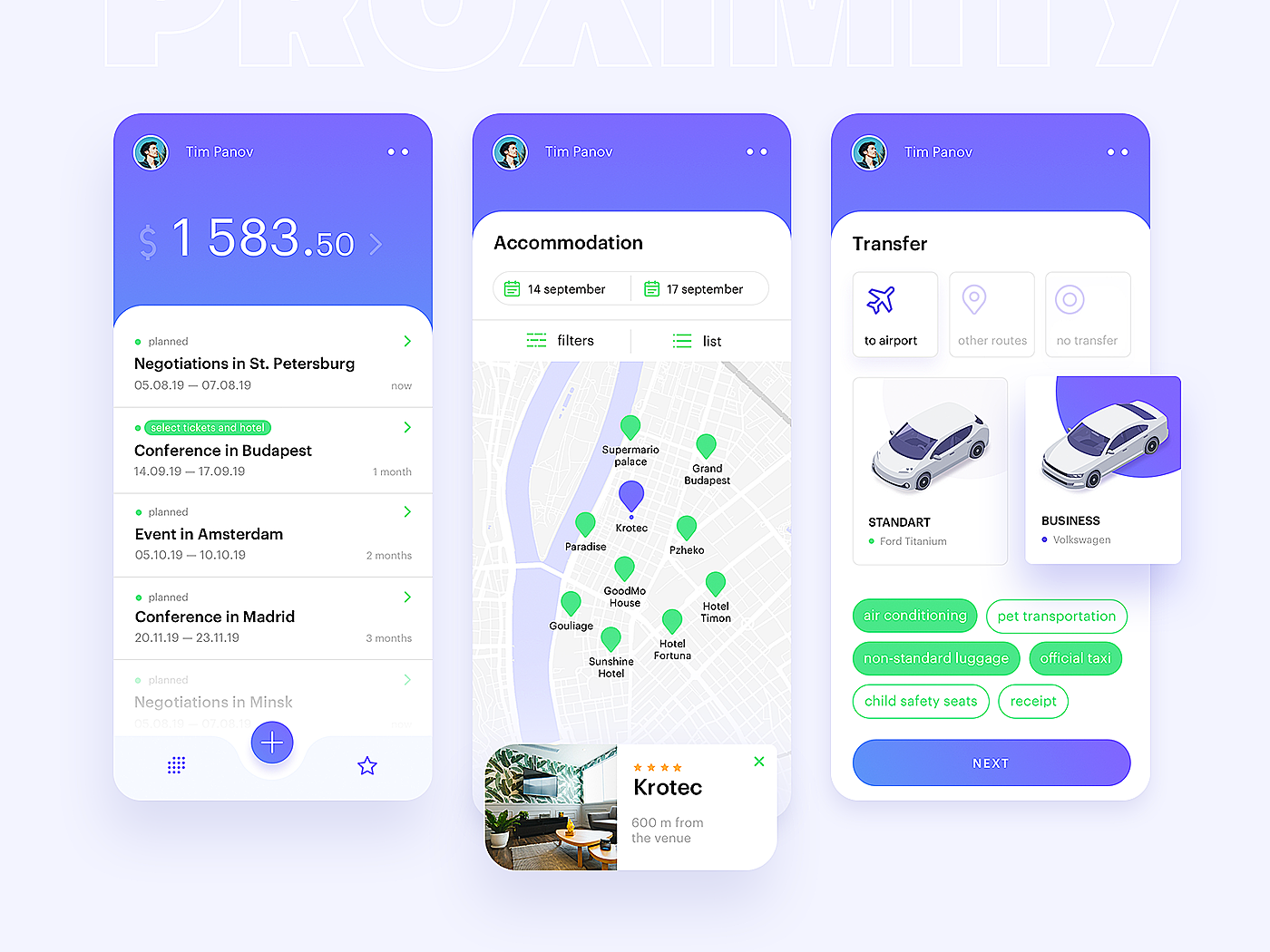 Source: Proximity
One of the most important features of a corporate travel management app is policy compliance. The software should enable travel managers to customize the in-app policy through certain criteria. The most widely used are:
Global policies for travel costs, hotel and rental rates.
Special policies for specific travelers (for example, executives).
The minimum number of days for advanced bookings (reserving tickets in advance saves money).
Company policy compliance should also be reflected in searches. For example, an employee opens a page with hotel options and can see which ones are outside of company policy.
Consolidated invoicing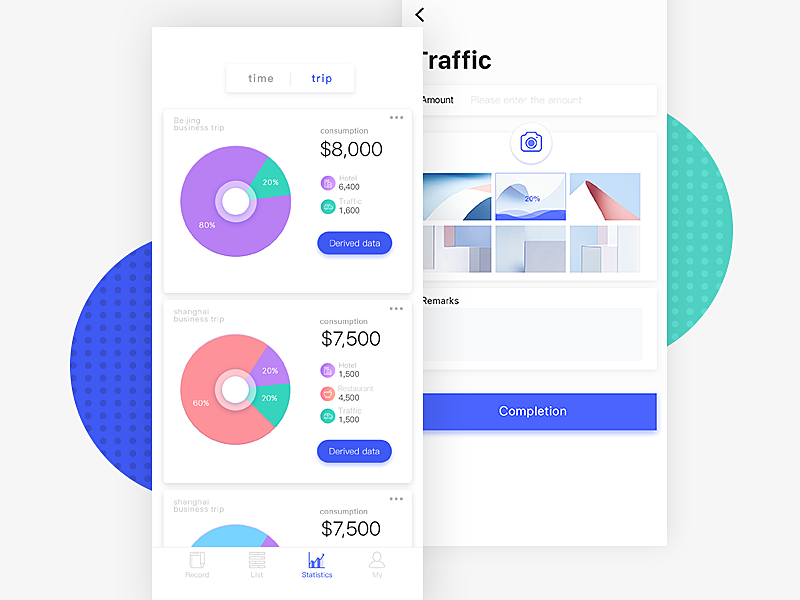 Source: Dribbble
A central billing option allows travelers to receive a single consolidated invoice with all the expenses during one trip: flights, hotel rent, taxi rides, business dinners, etc.
At the end of each month, the finance department should be able to view all the expenses for this period.
Integration with employees' calendars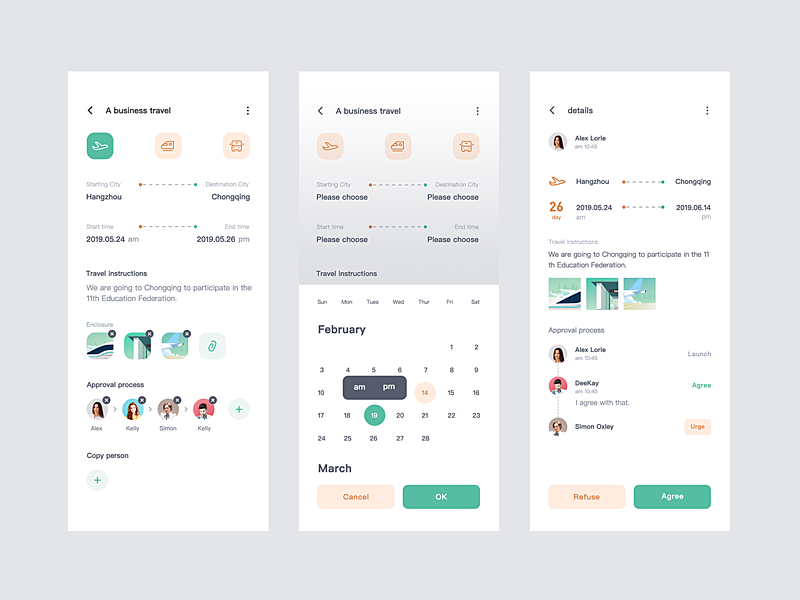 Source: Nice100Team
Once the booking is complete, an event is created in the traveler calendar which is integrated into the travel management application. The app should connect employees' calendars so that people can see when a colleague is on a business trip and their date of return.
Corporate travel often involves several people in the same booking. Each calendar should be updated simultaneously if changes occur.
The app should also allow notifications about upcoming trips, as well as delayed or canceled flights.
Reporting
The application should please travel managers with a detailed trip spend report on each business trip. Usually, such reports include the following information: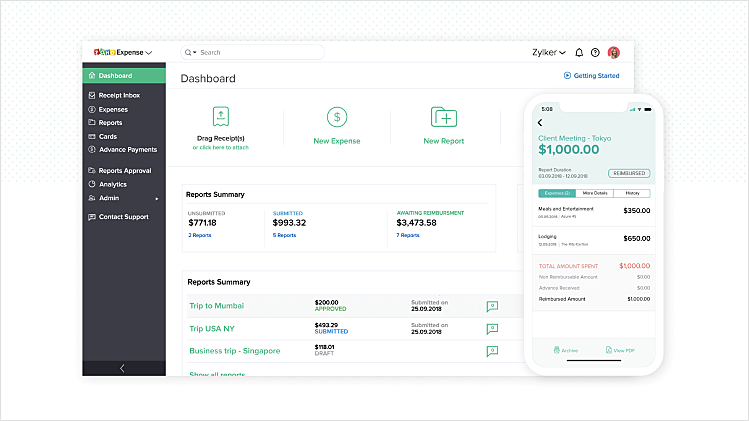 Source: Zoho Reporting
Description of service (flight, hotel, baggage, seats, etc.)
Trip ID and purpose
Travel team (names, contacts)
Consolidated invoice
Booking dates, booking window (the number of days between the booking and the departure date)
Departure dates for flights and check-in dates for hotels
Arrival dates for flights and check-out dates for hotels.
Travel review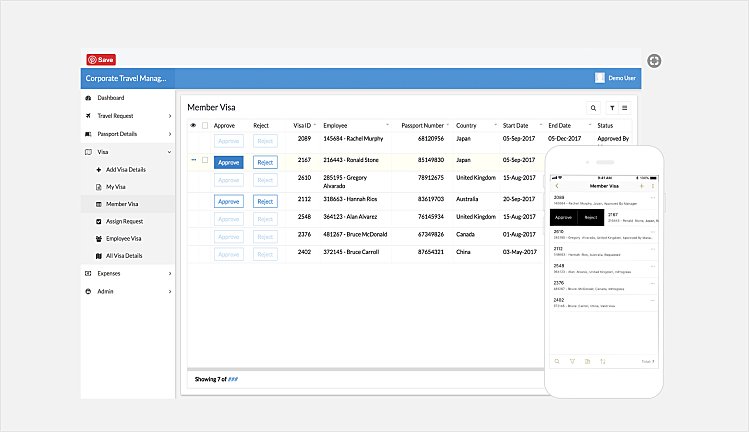 Source: Zoho
Corporate travel managers should be able to review the status of all company trips and coordinate team travels. A good app allows the manager to see successful bookings, out-of-policy requests, as well as in-progress, upcoming, finished, and canceled trips.
Travel support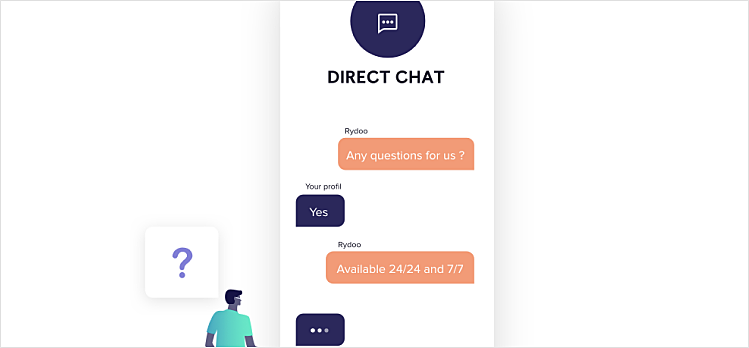 Source: Rydoo
All corporate travelers need round-the-clock travel support via direct line, chat, or email. Your corporate travel management system should include support at no additional cost to employees.
Our experience
The Agente team knows the intricacies of business travel inside out. We've already designed a niche travel marketplace, a trip tracker mobile app, a worldwide traveling portal, and have risen to the challenge of delivering a complete rebranding of this portal.
Final thoughts
Of course, a corporate travel management application has its downsides. You need to pay for the software and spend some time informing employees about the new travel management system.
The pros definitely outweigh the cons: Full control of travel expenditures, simplified policy management, reduced booking times, and advanced analytics to optimize feature travels.
A travel management app is a nice way to please everyone. Employees get more choice and flexibility, managers get more control over travel, and the finance department can keep a record of every penny spent on business trips.
---
If you are about to start your own business trip management app, get in touch.
Stay tuned for news
Useful articles from our content team right to your inbox!
Let's talk
Is there a challenge your organization or company needs help solving? We'd love to discuss it.