San Francisco Stock Exchange
San Francisco Stock Exchange
Our goal was to develop a visual language for the innovative financial product that would work well in any environment and on any device. The scope of work covered the brand identity, mobile app, website, pitch deck design and MVP development for the mobile app.
We developed a set of design solutions for the new finance product launch and created the MVP for the mobile app to demonstrate it to investors and first users.
What is SFSE?
The San Francisco Stock Exchange (SFSE) is a public platform for buying and selling U.S. small business financial securities. It's specifically built for millennial retail investors.
The SFSE has a build-in smart contract technology and it supports artificial intelligence. The platform facilitates P2P securities issuance, risk management, trading, and marketplace liquidity. Large corporations issue stocks and bonds on the NYSE, NASDAQ and Wall Street bond markets to raise capital from the Now startups and small businesses have an opportunity to raise their capital from the public by issuing stocks and bonds on the SFSE.
6 types of millennial investors

At the current stage, the mobile app should cover all the necessary functionality for millennial investors to track their offerings, take part in auctions, buy and sell their securities, and manage their investment portfolio.
The concept of the product aimed at millennials should satisfy the needs of this target group. That is why while working on the UI we used gamification approach and added a lot of eye catching visuals to the app to make it more attractive to the millennials. This also made it possible to distinguish the app from the standard financial products. Bright and lively icons and custom graphics facilitate the perception of the information.
Authorisation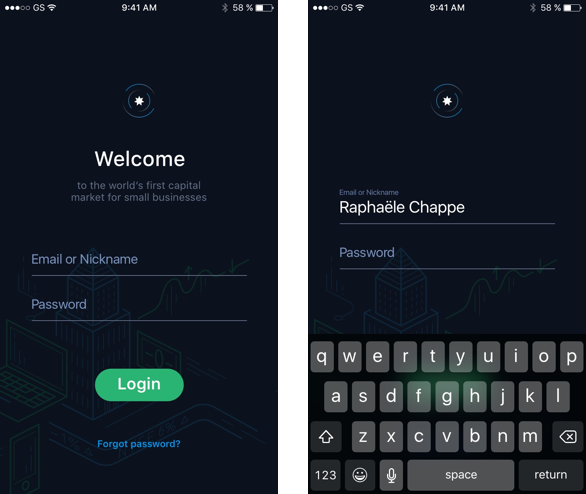 Auction module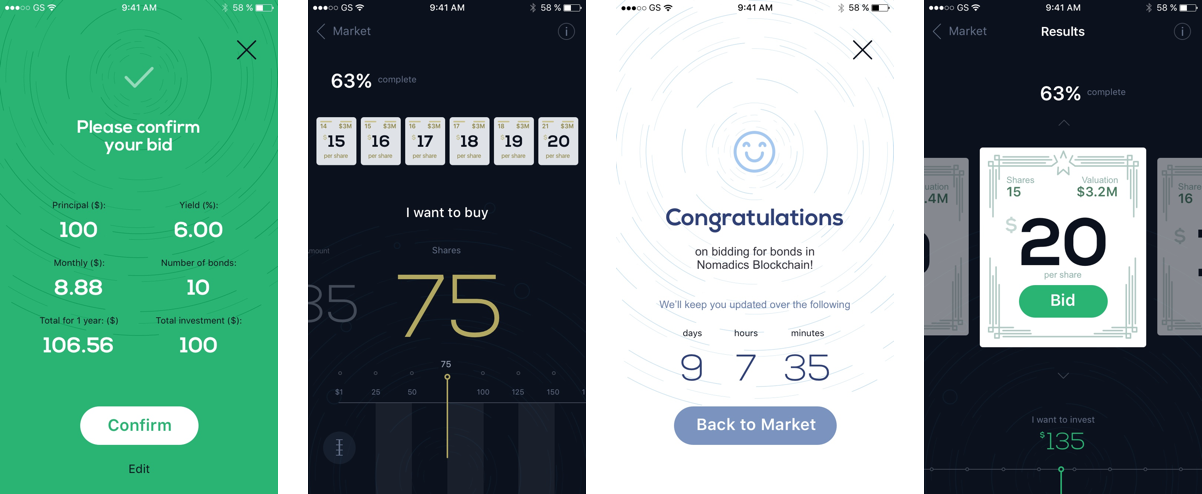 Market module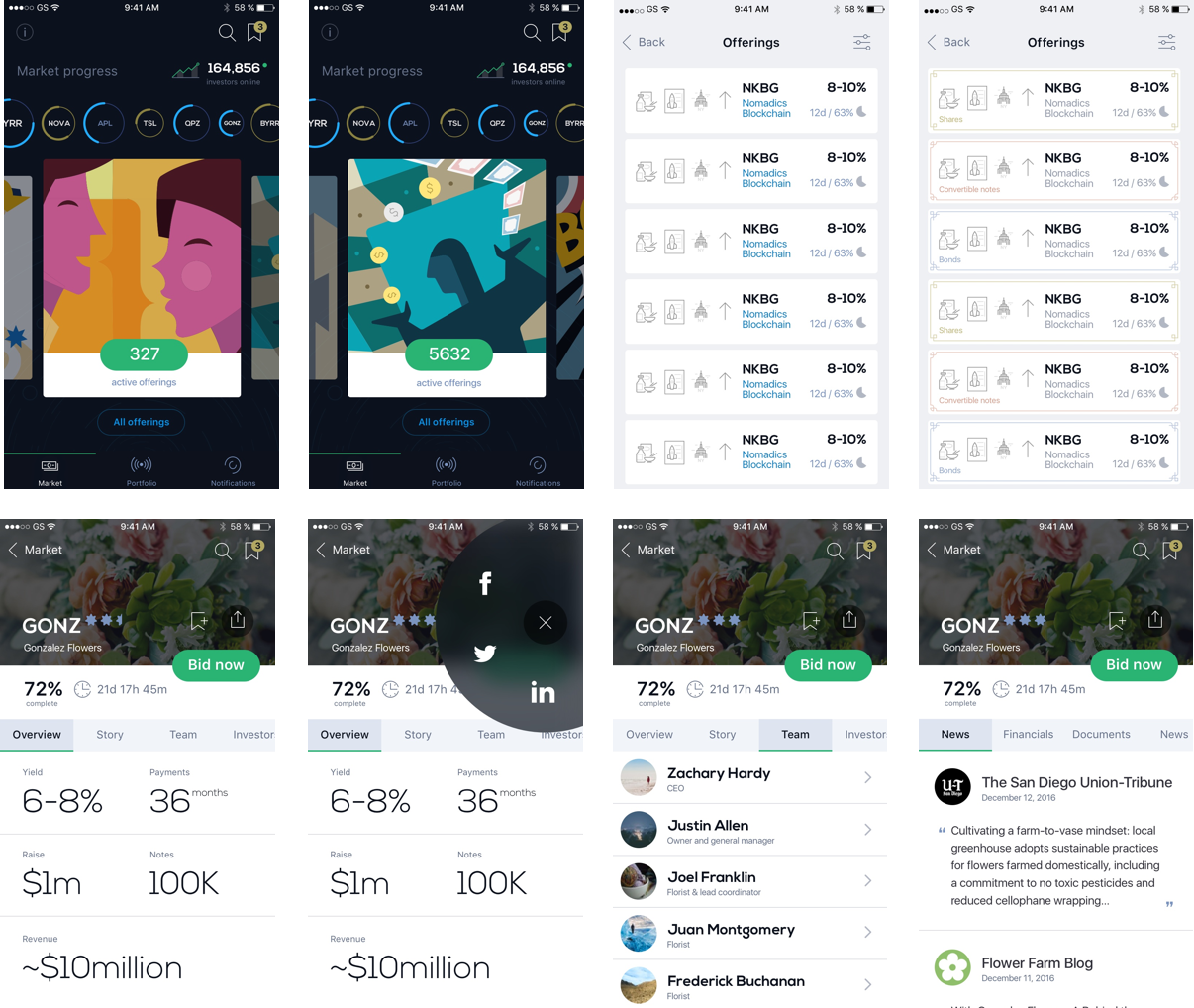 Portfolio module

Custom illustrations & graphics
Close attention was paid to designing custom graphic elements in order to keep them in compliance with the overall visual language and style of the app.
Custom illustrations symbolizing all types of investors

Icons

Product website design and development
Our agency offers a full digital production circle, so as part of this task we designed and developed a landing page for the product. Its goal was to showcase the advantages of the financial platform and attract potential clients.
Pitch deck design for investors
To bring the concept to its completion we developed a full set of visual identity for SFSE which included the brand identity and logo as well as pitch-deck design. The latter was used to demonstrate the product to investors.
Let's talk
Is there a challenge your organization or company needs help solving? We'd love to discuss it.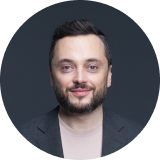 Managing Director, Partner
Andrew Terehin