Find out why great design needs usability testing. Methods, services and step-by-step guide in a nutshell.
Did you know that "ease of use" is cited as the most important quality for mobile apps by 97% of users?
What is usability testing?
Usability testing is the way to see how easy to use your application. The main difference between usability testing and traditional testing (acceptance or bug testing) is that usability testing takes place with actual users or customers of the product. Real users complete tasks, while being observed by a researcher who sees where they encounter problems and experience confusion.
Usability testing is qualitative research, so statistical significance is not what you should be looking for. That's why 5-8 participants are ideal. Even as little as five participants will uncover 88% of usability issues.
Why do you need usability testing?
The primary purpose of a usability test is to gather the data needed to identify usability issues and improve a website or app's design over time. Even the best design and development teams employ usability testing to identify trouble spots for users and the areas where they get stuck. Usability tests help you to do the following:
Validate your prototype. You'll find out if your users understand what you're trying to do and see the purpose of the product.
Identify issues with complex flows. Some functions on your site need users to follow multiple steps. Usability testing makes sure these processes are intuitive and straightforward.
Catch minor errors. A new set of eyes is more likely to notice site errors, broken links, and grammatical issues.
Provide a better UX. Usability testing identifies issues that wouldn't be uncovered any other way, and create the most user-friendly product possible.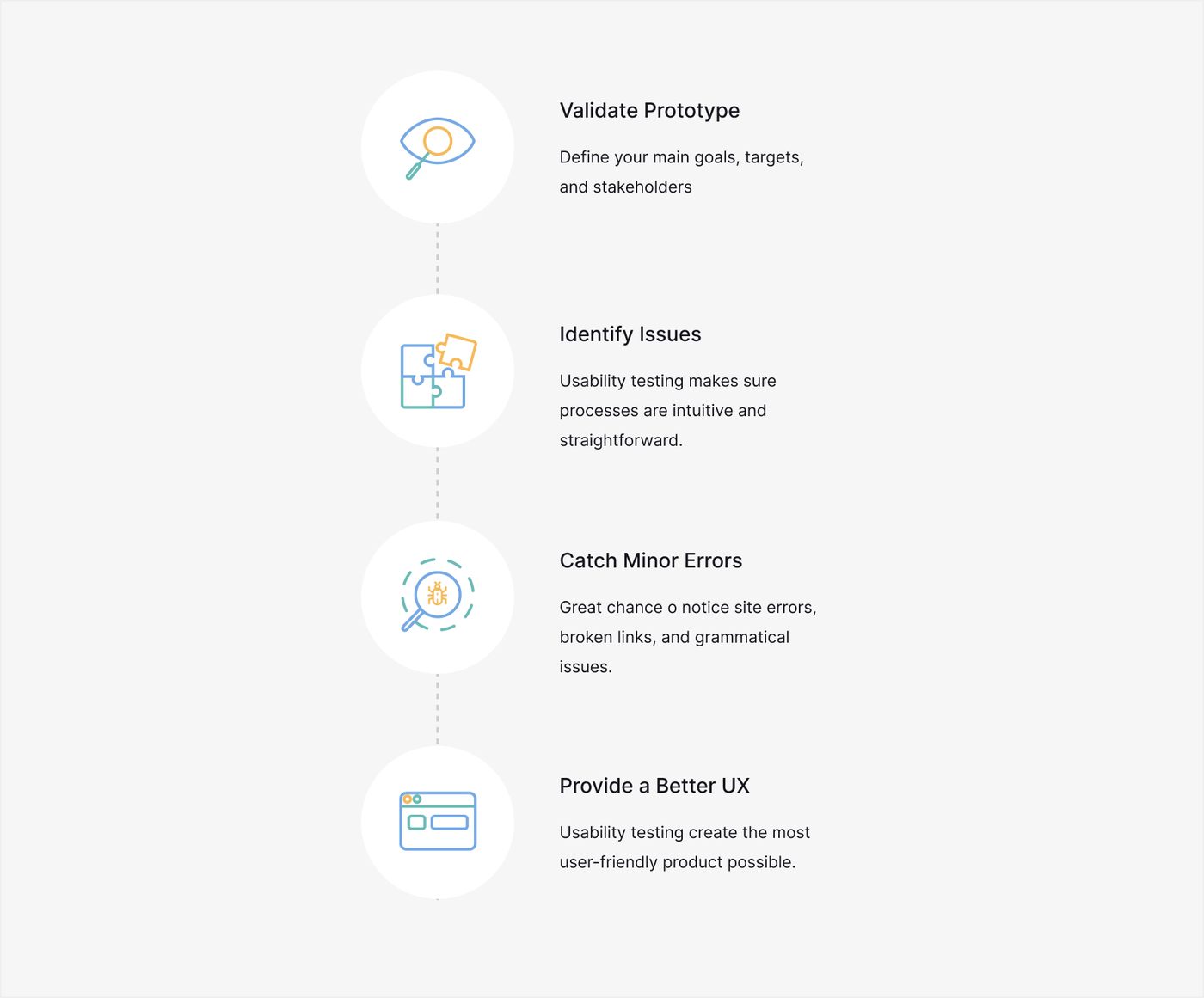 When to perform usability testing?
Usability testing should be employed not only when a product is designed and developed but also at the launch stage to reach smooth UX and user satisfaction. It's also useful to test competitors' products to find out their strengths and flaws and learn from their mistakes.
Usability testing methods
Here are eight most popular and effective usability testing methods:
Moderated Interviews – a one-on-one conversation with a participant, which can be done either in-person or remotely.
Unmoderated Research (self-testing) – a remote research tool helping product teams gain valuable user feedback on product concepts, prototypes and websites.
Card Sorting – a method where participants organize topics into categories. Used to help design or evaluate the information architecture of a website or app.
Tree Testing – a way of evaluating a website or app structure by asking users to find items based on the sites organisation and terminology.
Eye Tracking – a method measuring either where the eye is focused or eye motion of users following a web page.
Focus group – a group of people gathered to discuss a specific topic. The goal is to learn people's opinions about a product or service.
A/B Testing (split testing) – showing two variants of the same page to different segments of users at the same time and comparing which variant drives more conversions.
5 Second Test – users are given five seconds to look at an image or page-design to give feedback on design flaws.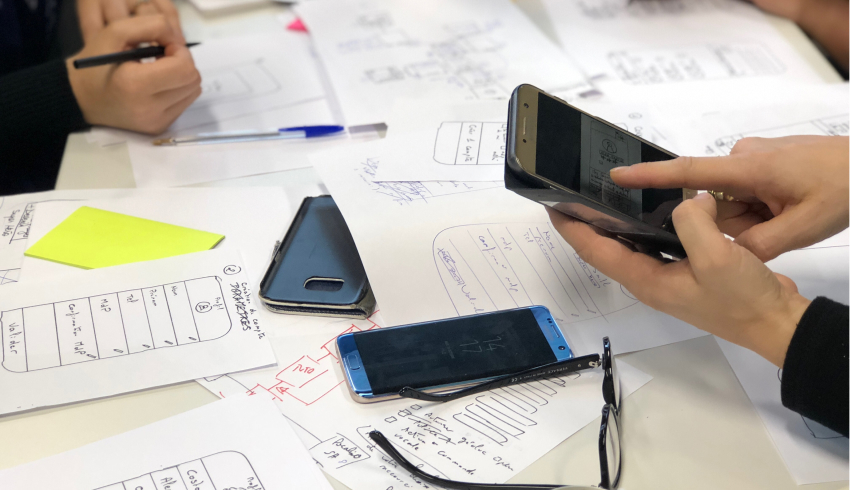 Usability testing step-by-step
Preparing a plan with the scope, purpose, timing & location, equipment, participants, and scenarios.
Defining roles. The basic format involves three roles: the participant (user), the facilitator and the analyst.
Focusing on metrics. Quantitative metrics involves running statistical analysis on numerical data. Qualitative metrics involve participant's reactions and recommendations.
Recruiting participants in and beyond your target group.
Running a pilot test with internal staff or volunteers, which helps to see whether you are well-prepared or not.
Conducting a real test. Follow your scenario. To get accurate results, be attentive to participants but do not lead them, just observe.
Analyzing findings. Summarize the data gathered at the sessions and interpret it with the help of analytical and logical reasoning.
Reporting. A test summary report should include the project information, test objective, summary, and the results.
Discussion. Present the information in report to your colleagues and encourage your team to discuss the results with you.
Improvements. Discussion helps to spot and eliminate weaknesses to improve the product's usability.
Agente usability testing services
With experience across industries, profound knowledge of design and business and technology, we provide website and mobile usability testing. What we test:
Navigation and structure. We test how easy it is to navigate your application and identify complex and unclear structure components.
Workflows and scenarios. We assess how easily users can perform basic and advanced tasks.
Content accessibility. We test if GUI elements are conveniently arranged and whether background colors and text are suitable.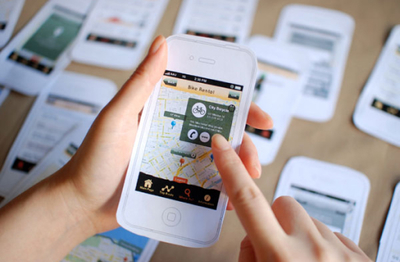 Let's talk
Is there a challenge your organization or company needs help solving? We'd love to discuss it.