UX research is what gives your new product a competitive edge on the market and keeps it current with user needs.
What is UX research?
UX (user experience) research is also referred to as user research or design research. The practice involves a systematic study of target users and their requirements to provide data-driven insights that represent the voices of multiple users.
Why do you need UX research?
When a project faces time constraints, it's tempting to skip the UX research. However, without this stage, you might end up making something that nobody wants to use, and all of your team's hard work, time, and money will be for naught.
More than 88% of customers abandoned online purchases in 2020 because of a bad user experience.
Research is an important step in UX strategy as it provides:
Increased time to market. Allows businesses to have a solid plan of action.
Cost efficiency. Helps BAs to define the cost of design and software development, and to understand the return on investment (ROI) for UX design.
Competitive edge. Enables the product team to learn about competitors' products.
Validated hypotheses. Eliminates unwarranted assumptions from the design process.
Companies that invest in UX see a lower support cost, lower cost of customer acquisition, increased customer retention, and increased market share.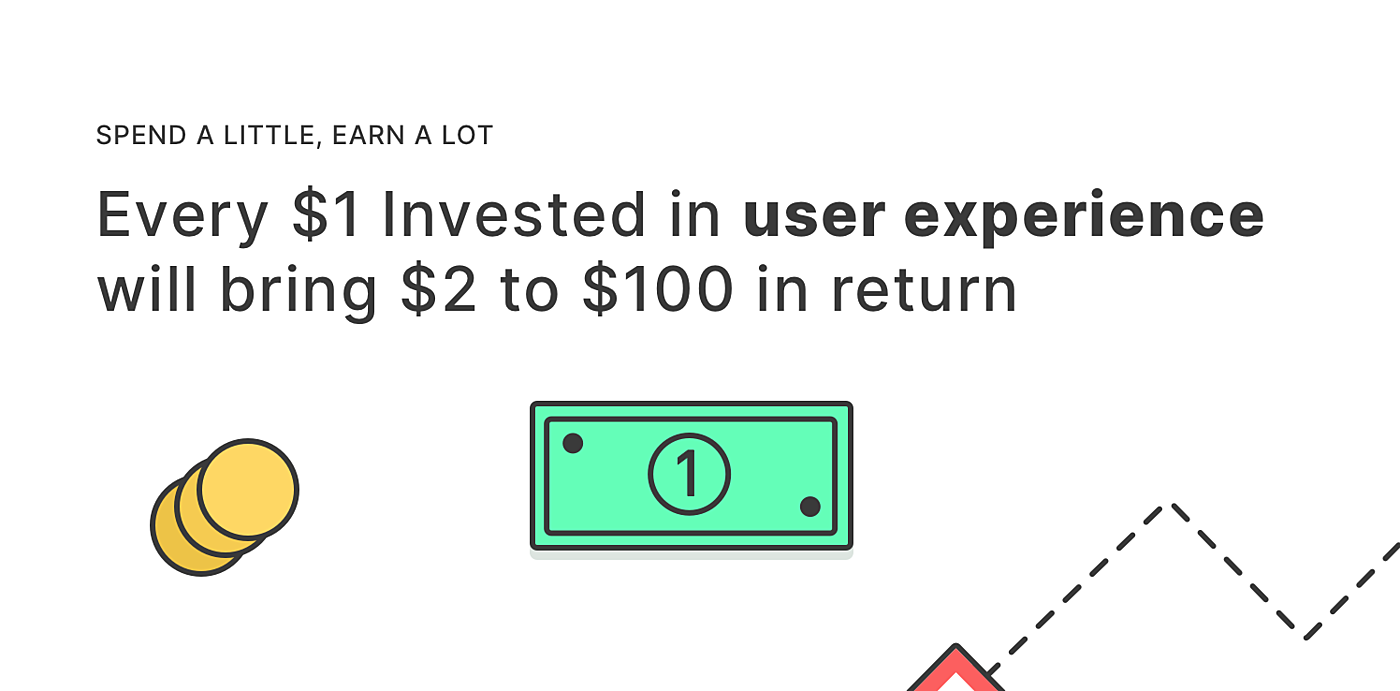 What are the UX research types and approaches?
UX research consists of two main types: quantitative and qualitative.
In qualitative research, we try to get an in-depth understanding of why users behave in a certain way. For example why users don't get to the end of the page or don't click a call-to-action button. Interviews, ethnographic field studies and usability testing are examples of qualitative methods. This type of research involves collecting non-numerical data (e.g., opinions, motivations), so it's important to stay unbiased and not to let your personal opinions influence research findings.
Quantitative research involves gathering measurable data about users' behavior and testing the assumptions you drew from the qualitative research. Here we use more structured methods like surveys and analytics. The data from quantitative research helps you to discover patterns among a large user group. The larger the group, the more statistically reliable data about the target users you have.
Good UX research is a combination of methods from both research types. Quantitative methods are unbiased and exact, while qualitative ones will reveal deeper human insights.
You can apply two approaches to UX research projects: attitudinal and behavioral.
Attitudinal — you listen to users.
Behavioral — you see what users do through observational studies.

What are the UX research methods?
We choose UX research methods depending on the type of site, system or app being developed. Here's a list of common research methods:
Usability test. Users conduct common tasks within a system or prototype and share their thoughts as they do so. A researcher observes and asks clarification questions to evaluate how well a solution works and to identify areas that need improvement.
Interview. A researcher asks a potential end-user or stakeholder in-depth questions on a particular topic. This way the UX team learns the basics of people's needs, areas of concern, motivations, pain points, and initial reactions.
Focus groups. This method is applied in the early stages of product or concept development when the UX team determines the direction of a developed product. The researcher conducts interviews with multiple participants to get qualitative feedback and understand the social dynamics of a group.
Diary study. Participants should document their activities, attitudes, or interactions over a set period of time. For instance, they might answer three questions about an app they use when commuting every day. This method is a good way to understand how people use apps in the context of real life.
Survey. Condicting a survey is about askind a series of questions to multiple users on how they interact with your website or application, whether your platform helps to cover their needs in the shortest and the most effective way.
Card sorting. Users group and sort information in an app or on a website into a logical structure. The results will drive navigation and information architecture. Participants can create their own categories or you can provide existing categories and have users sort the elements into groups.
Tree test. This is the opposite of card sorts. A researcher provides participants with a proposed structure and asks them to find individual elements within the structure. This method helps to assess a proposed navigation and information architecture structure.
A/B testing. Provide two separate solutions to participants, then measure their actions and ascertain the one that performs better.
Fake door test. Show users an option that doesn't exist. For example, build a fake button. You can determine if there's sufficient demand for this feature by the number of clicks on the button.
User journey mapping. This is a visual representation of the customer experience used for understanding and addressing customer needs and pain points.
Heatmaps. A graphical representation of data in which values are depicted by color. The techniques make it easy to visualize complex data and understand it at a glance.
What does a UX researcher do?
A UX researcher collaborates across development, design and marketing teams to evaluate current and upcoming user research needs. Here are the typical tasks and responsibilities of the UX researcher:
Research planning and recruitment. Develop a well-crafted research plan; write usability research screeners and discussion guides, and recruit targeted end-users for specific research studies.
Data collection. Moderate one-on-one basic usability sessions; implement quantitative surveys, and conduct stakeholder and client interviews.
Data analysis. Get insights about user behaviors from web instrumentation tools and translate the UX research results into recommendations for the product team.
Presentation of insights. Communicate the insights across the design and development teams.
Strategy. Work closely with the product team to identify research objectives and establish an overall research strategy.
How to perform UX research on separate phases of a product lifecycle?

Before the project development start, we make sure that we understand who we are doing this product for and what goals different types of users will pursue. This helps us not only to deliver the right product, but also to avoid costly alterations halfway through.
Discovery
At this stage, UX research helps to identify the target audience's problem.
Research type: qualitative and quantitative.
Research methods: interviews, market surveys, field and industry research and market analysis.
Validation
Here we need to validate a solution for the problem and register users' interests in a particular feature.
Research type: qualitative and quantitative.
Research methods: website analytics, A/B tests and fake door tests.
Prototyping
In this phase, we make low-fidelity prototypes and run usability tests on the use cases defined.
Research type: qualitative and quantitative.
Research methods: card sorting, user journey mapping, heatmaps and click analytics.
Follow-up
Now it's time to get user feedback on the product to make changes if needed.
Research type: qualitative and quantitative.
Research methods: surveys, heatmaps and data analysis.
What helps Agente do user research?
We have researched various fields including Elearning, HealthTech, PropTech, Travel and Ecommerce and continue to expand our experience.
We follow a clear UX research methodology to save your time and deliver right product to the market.
We work together with our clients, keeping them in the loop and being adaptive to market changes.
All that helps our UX researchers translate the needs of users into robust software solutions, be it a website, mobile application or an online platform.
Feel free to contact Agente to get a UX research that will improve your software solution.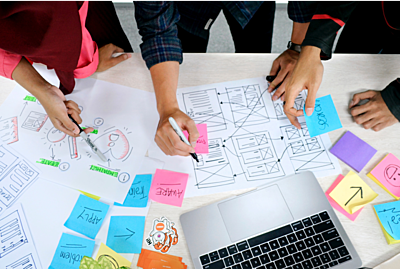 Let's talk
Is there a challenge your organization or company needs help solving? We'd love to discuss it.