02 November 2021
10 Best Game Website Design Examples: How to Design Yours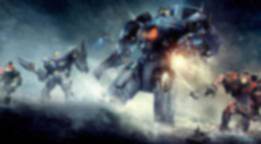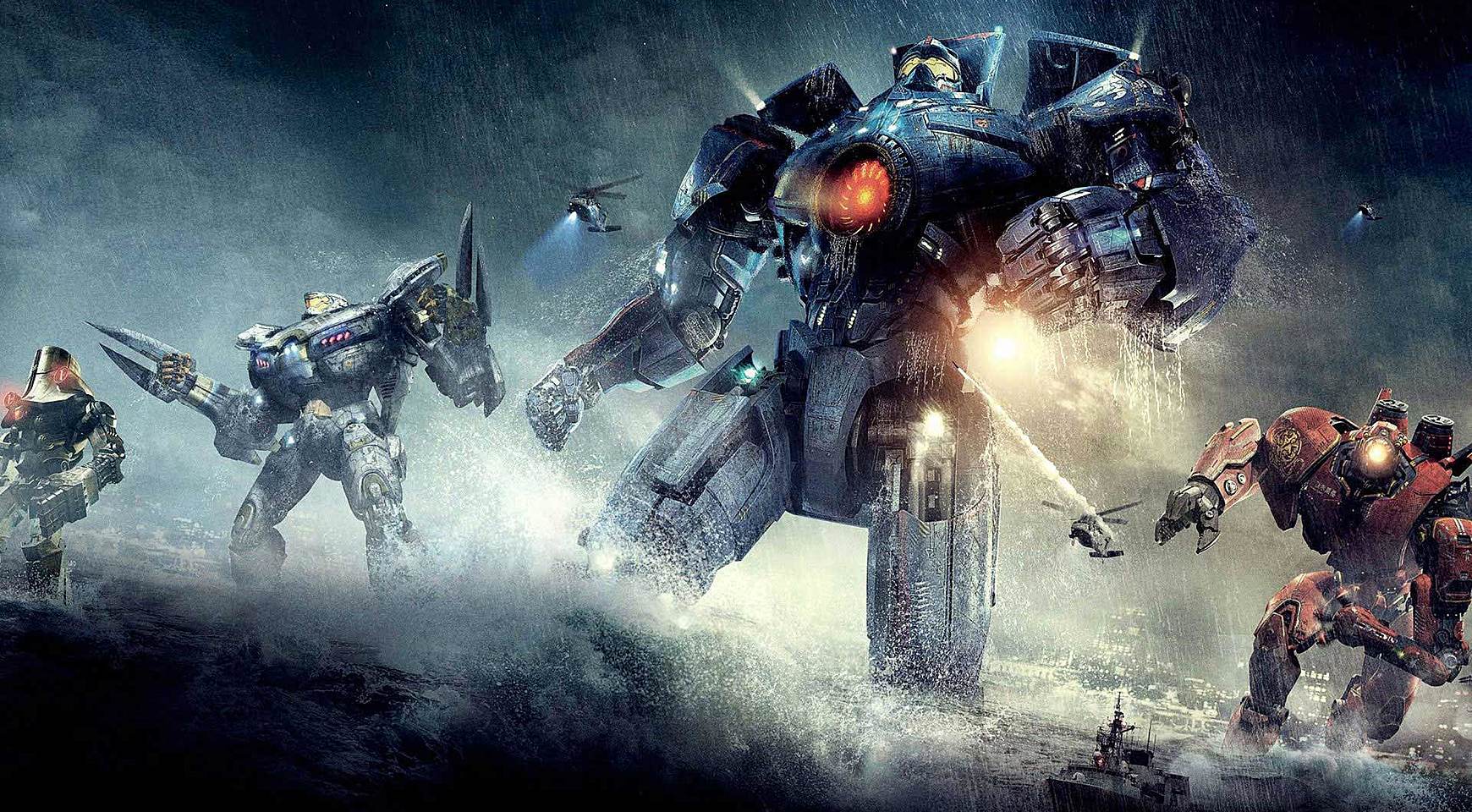 Every year, the video game industry produces hundreds of upgraded games with a satisfying and pleasurable user experience through good user interfaces and design practices.
Game websites are created and upgraded as well, as this is the main medium used to advertise and showcase games themselves. An appealing design helps potential players to understand the game better and engage in it faster.
In this article, we will outline the importance of a great gaming website design, show awesome examples, and give tips on how to design your own website. The article is based on Agente's experience designing and building outstanding game websites.

How gaming website design may improve business KPIs
Proper gaming website design is a part of the marketing strategy that you can use for promoting your video game. Your potential users make their first impression about the game through your website and decide if they will give it a try. Your existing players have a chance to find out about some juicy features that may not be initially apparent in the game. This will keep them engaged longer.
If your game website design is spot-on, you will soon notice how your business KPIs improve, namely:
daily active users (users that logged in on a given day)
monthly active users (the total number of unique players in a given month)
new users
average revenue per user (spending across your entire player base). Short or long, given in time format, this tells you about attention spans and engagement
average sessions per user (how often your players come back).
What do you need to make a game website?
First of all, you need to identify your target audience. Blasting everyone everywhere with ads is not effective. It's better to hit 10,000 people who are all excited by the video game, instead of 100,000 where only 2,000 will be interested.
After that, the goals and objectives should be determined. In short, the purpose of a website needs to be considered by all stakeholders. This might sound obvious, but it is so often neglected. After you have answered all these questions, you can easily choose the format of the website.
Game website types
There are three types of video game websites: stand-alone game websites, landing pages, and game reviews/info portals.
Stand-alone game sites
Many video games have their own websites; each plays an individual role. Some of them can be just promo sites made before a video game is released. Sometimes game websites serve not only as content storage but also as a community platform. They can also be an e-commerce platform for selling gamer merch. All of these aspects depend on how popular a game is, as well as the audience size. We choose three examples in this category.
Landing pages or subsections on corporate sites or publisher sites
A video game studio or publisher's website usually serves a more corporate function. You'll find that the information concerns recruitment and investment-related content, key team members, studio legacies, game portfolios, and so on. However, not all corporate sites of game development companies are used strictly for corporate aims. There can also be a landing page or several pages dedicated to the company's most popular games. Here are some examples:
Game reviews or info portals related to the game industry
Just as we need daily news, gamers need game updates. Many info portals were created to keep gamers up to date in the video game world. There you'll find news about the latest games, events for gamers, gamer merchandise, and many other things.
What game website type do you choose for your project?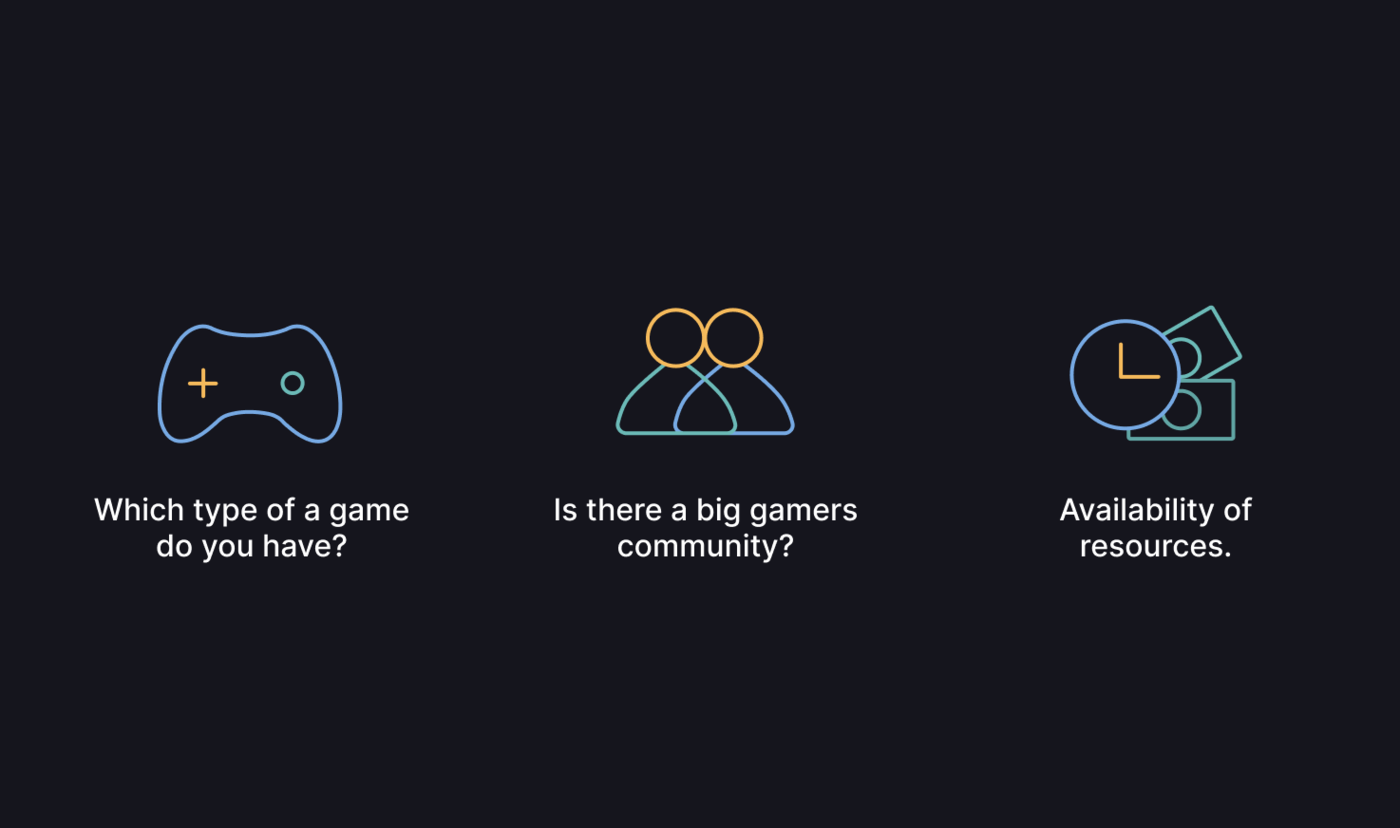 When your game doesn't have a big community where people talk to each other, you can choose a landing page variant within the corporate or publisher site, such as supercell.com. Supercell made separate custom sections for every popular game.
Typically, when a game is popular, it can be placed on the corporate website and on a stand-alone website at the same time, for example, https://clashofclans.com/ by Supercell.
Consider the following factors when choosing your type of website:
Which type of game do you have?
Is there a big gamer community?
What info do you need to share on your website?
What's the availability of resources (budget, team)?
Game website design examples
We've prepared a selection of the best gaming website design examples of marketplaces and standalone games. We hope it will inspire you to start a video game website of your own.
GAME Marketplace
A game marketplace with a self-explanatory name offers an intuitive design with simple navigation that lets you surf through the site and easily orient yourself in sections. Each game landing page design is structured and helps you to find the information you need easily.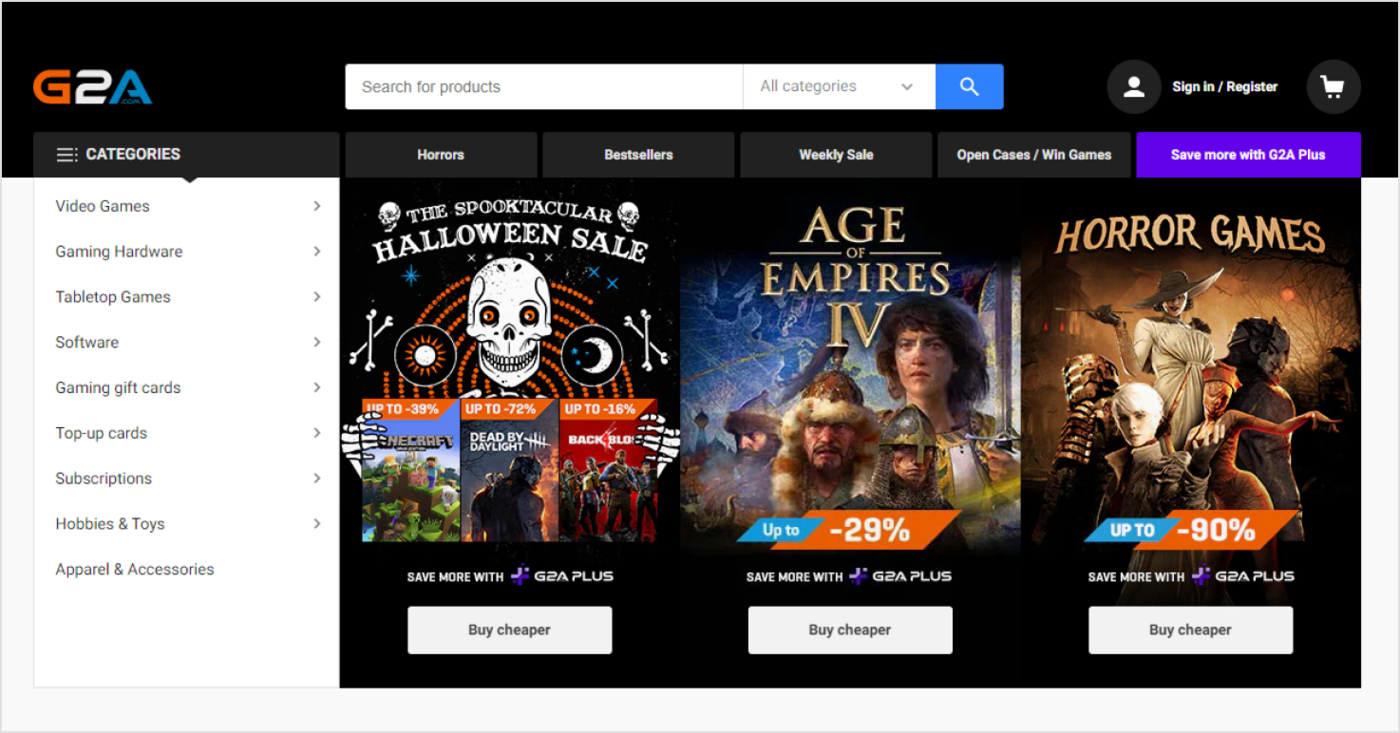 Source: G2A
God of War Ragnarök
This is a standalone game website example from Santa Monica Studio. Rich visuals in the background, neat text blocks together with an abundance of space let the page breathe and prevent it from being cluttered.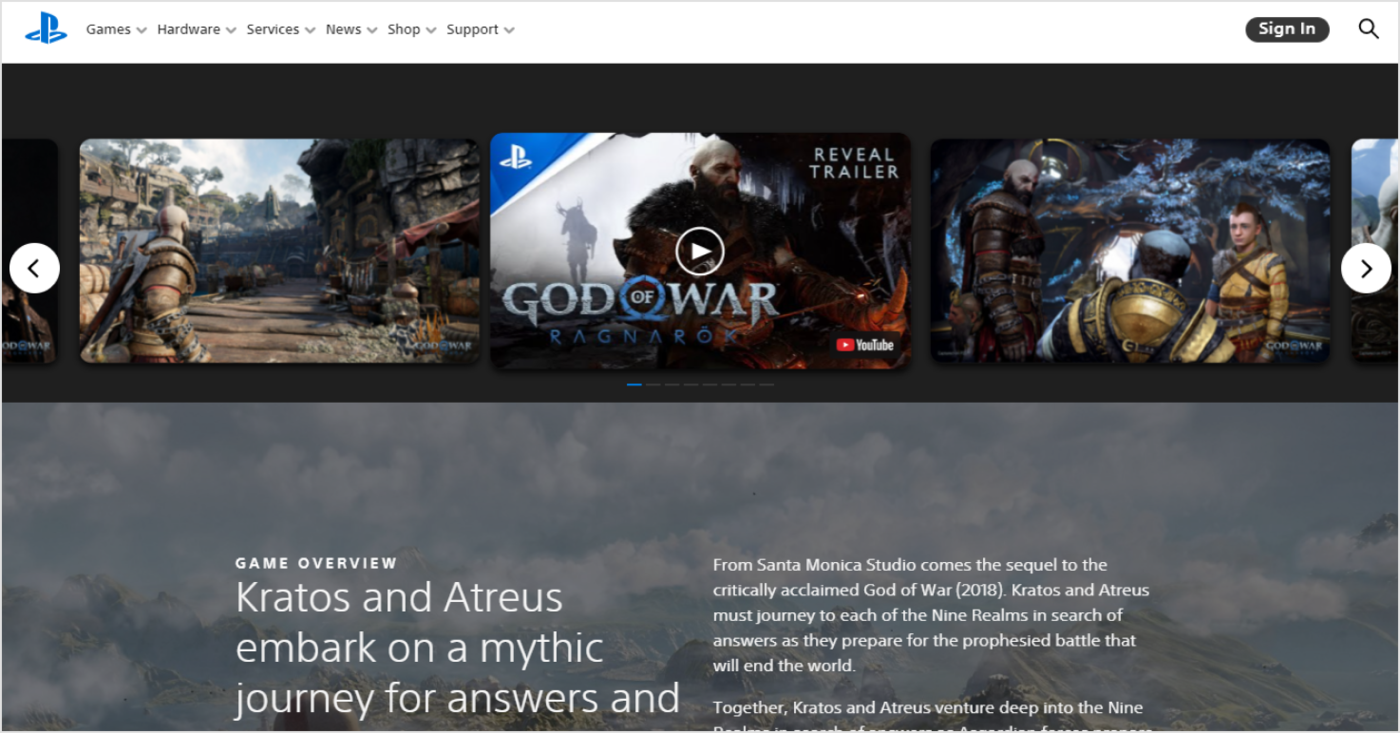 Source: God of War Ragnarök
Far Cry 6
Far Cry 6 from Ubisoft is a stunning example of a game landing page design that totally conveys the spirit of the game and you feel like you're already playing. Although the website is quite complex because of multiple sections, the correct positioning of elements on the page avoids it looking bulky.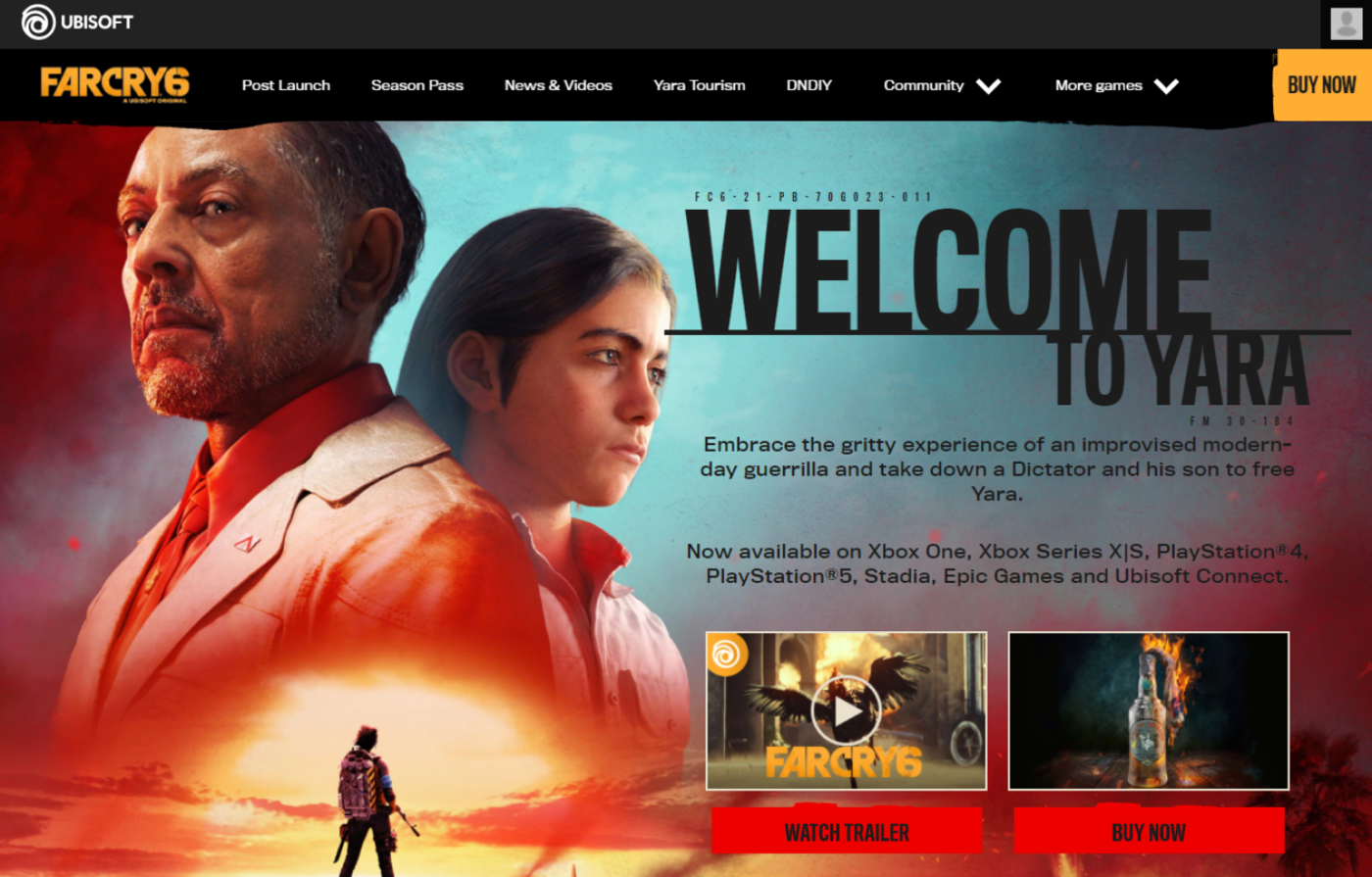 Source: Ubisoft
5 Game studio website examples
In this section, we will take a look at superb game company websites. It's a carte de visite of a development company that usually demonstrates a professional level.
Remedy
When you visit Remedy's corporate website, you'll get to the animated landing page with their main game. There's easy navigation; scroll down and you'll find more info about the company, or use the navigation bar to get the required information in a few clicks.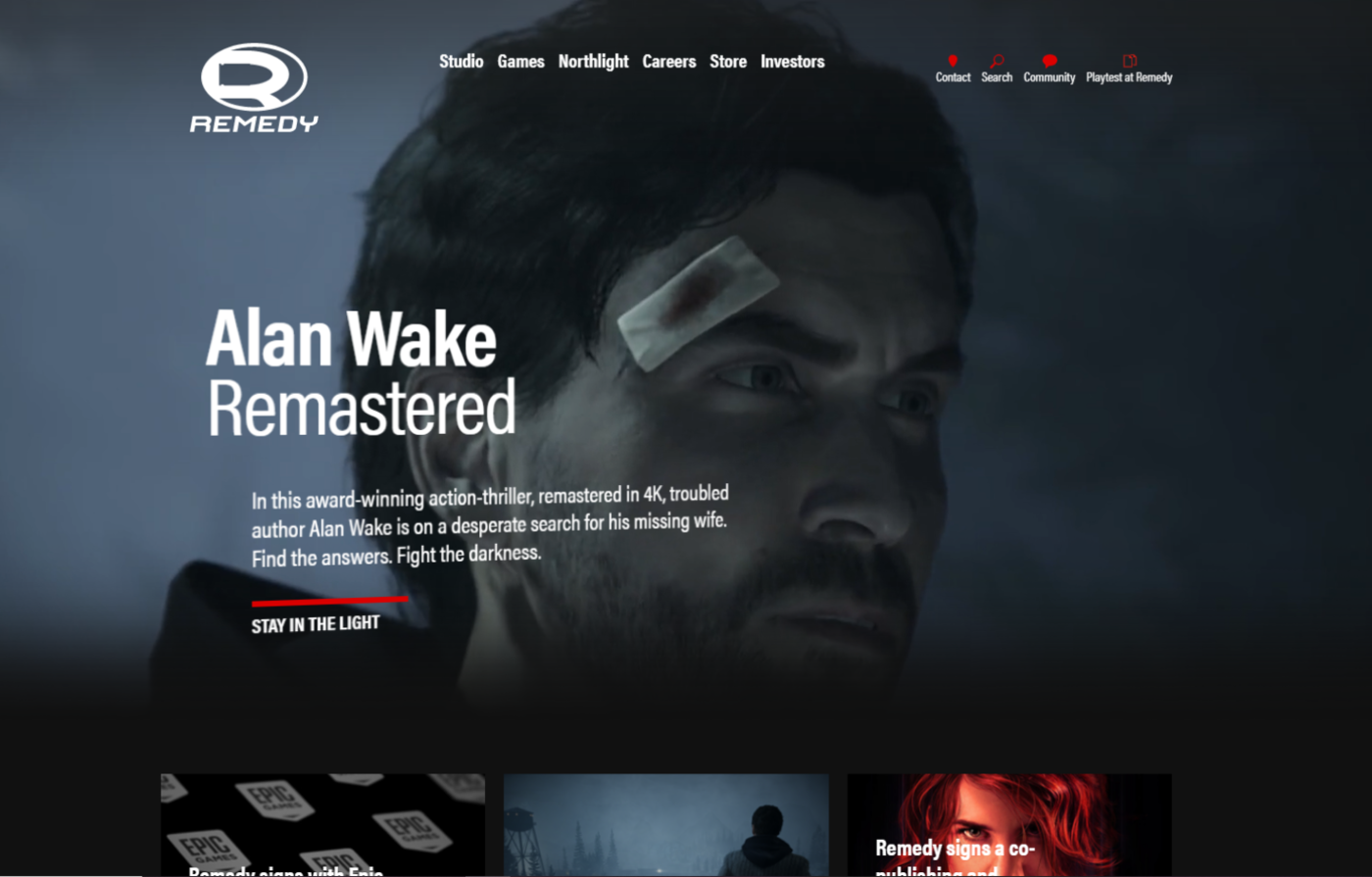 Source: Remedy
Wargaming
The first thing that you notice visiting the website of this award-winning online game developer is dynamics. Animation and pop-up menus not only make the website user-friendly, but also reflect the spirit of Wargaming video games.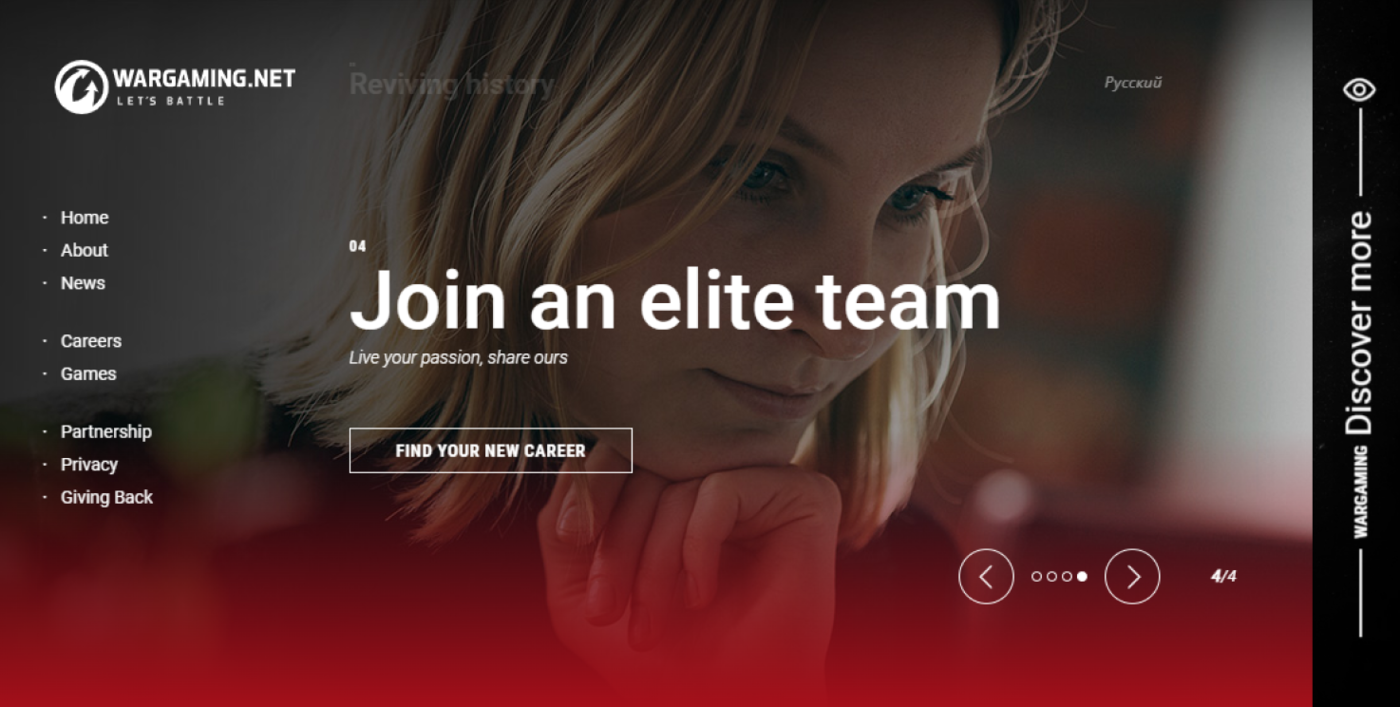 Source: Wargaming
Ubisoft
Looking at this corporate website, you notice that there's quite a lot of text. Usually, game website designers put emphasis on visuals. However, clever text placement and the choice of font make the whole design engaging.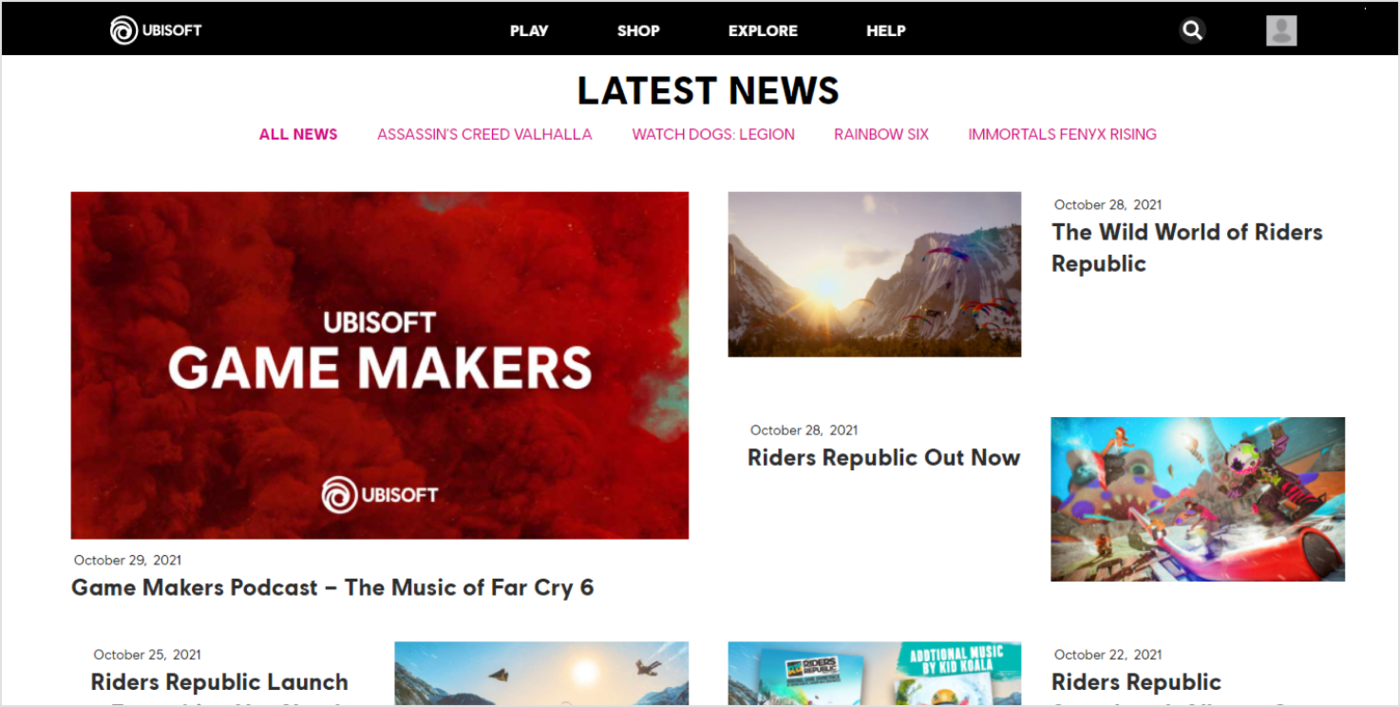 Source: Ubisoft
Netherrealm
The Netherrealm studio created one of the most popular games in the world, Mortal Kombat. There are huge, high-quality shots from the games, which have made this website bright and impressive. The main emphasis on this website is on the game itself rather than on corporate info.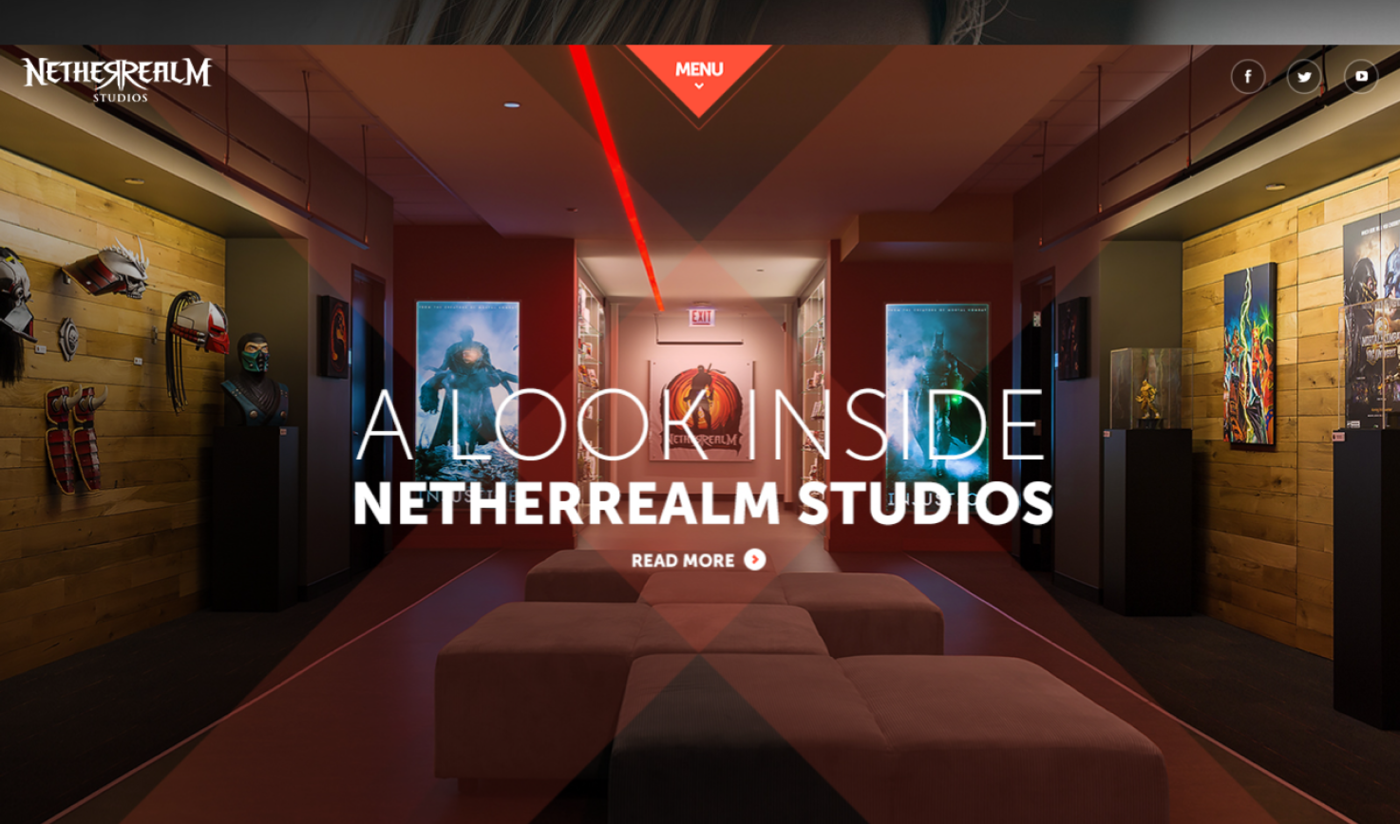 Source: Netherrealm
King
This is a cute corporate website. You can choose from 16 languages. The footer navigation with corporate information doesn't divert your attention from the games that the company has produced. Its UI design is easy to use and pretty to look at.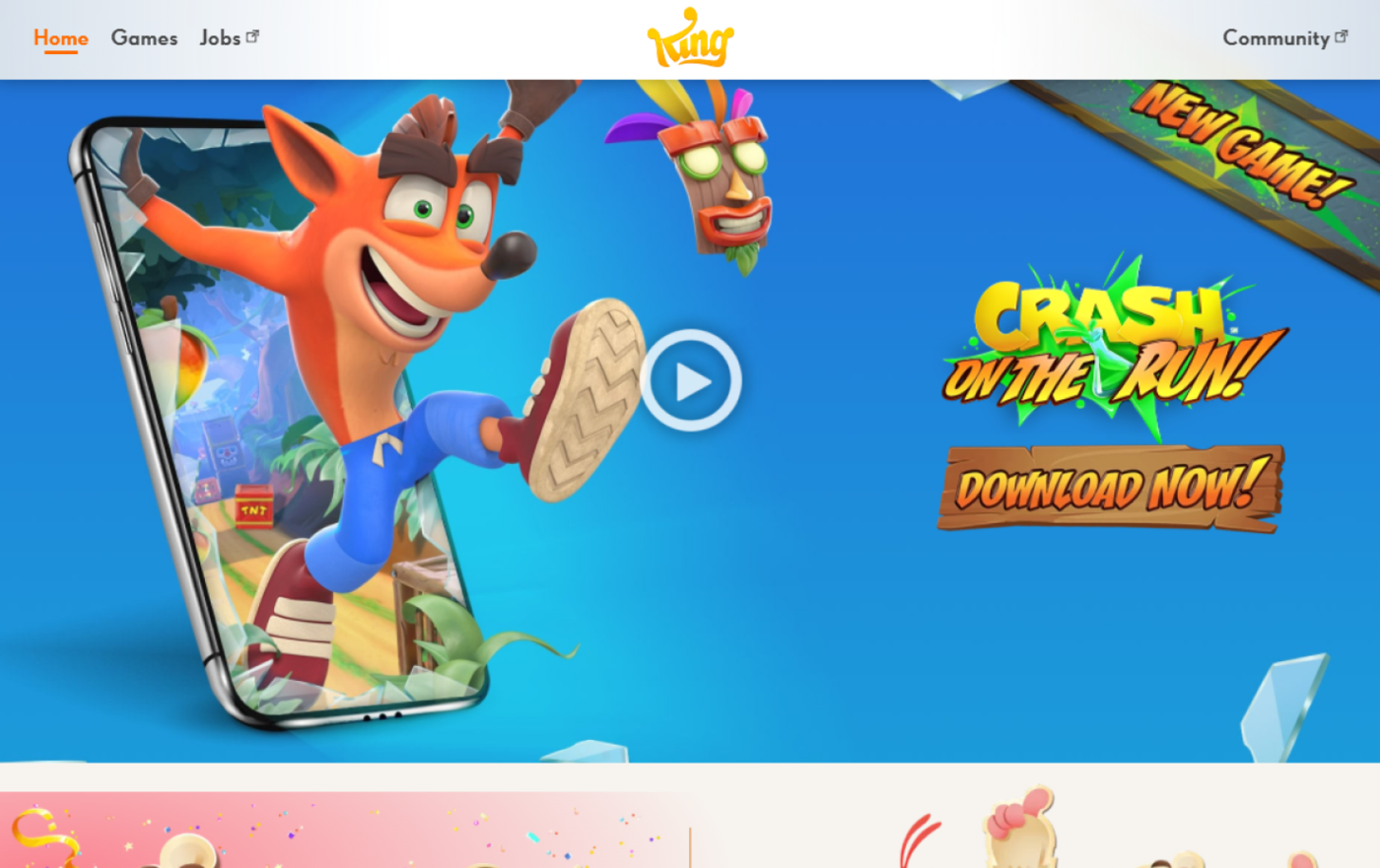 Source: King
How to design your gaming website the right way
We have given you some gaming website examples; now it's time to delve into the theoretic part and outline how a good design is made.
Step 1 Design discovery
UX/UI specialists toss gaming website ideas around and determine the final look of the product. The Agente team always structures all the ideas properly, formulating the strategy of the actions with time and financial benefits in mind. At this stage, we create user personas, user stories, user flows, and information architecture:
User personas represent the various user types with their needs, experiences, behaviors, and goals.
User stories show how a particular feature will deliver a particular value to the customer.
User flows show designers how a user goes from their entry point of a gaming website through a set of steps towards a successful outcome and final action.
Information architecture gives a visual representation of the website infrastructure, features, and hierarchy.
At the end of this stage, we build a low-fidelity wireframe with a basic layout to focus on the webpage's key purpose and functionality by deliberately excluding specific details like colors, fonts, logos, and exact sizing.
Step 2 UX and UI Design
The graphic design process is divided into two stages: UX and UI.
UX design includes wireframing and prototyping. It helps to create a layout of a game website, displaying the interface elements that will appear on each page. UX design provides a clear visual understanding of the website's usability on multiple devices. This way, our designers and developers can make adjustments and perform reviews before the creative phase begins.
At the end of the UI design stage we get high-fidelity UI mockups, which are more in-depth iterations of the wireframe outline. A mockup is a static wireframe that includes all the visuals that will be shown to users. It is a realistic model of what the final game website will look like.
Tips on creating an astonishing website design
Make your game website visually rich. This is the main trick. When visiting your website, your customers need to feel the atmosphere of the game you are advertising. The best way to demonstrate it is through visuals.
Add videos. It will be helpful to show your visitors the dynamics of your game. Little game snippets will come in handy. Don't add too many videos though, because it will overload the page.
Be available. Visitors need direct access to your website from any device that they are currently using. That's why a responsive game website is a must.
Final thoughts
The gaming industry is developing by leaps and bounds and the competition in the market is huge. Being a carte de visite, a game website is a tool that will make your game stand out among thousands of competitors. Agente has been a website development agency for gaming industry for more than two years. We know how to win users with great visual form, quality graphics, and professional custom UX and UI design. Reach out if you are interested.
Rate this post!
731 ratings, average ratings is 4.3 out of 5
Stay tuned for news
Useful articles from our content team right to your inbox!
Let's talk
Is there a challenge your organization or company needs help solving? We'd love to discuss it.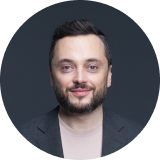 Managing Director, Partner
Andrew Terehin