10 Best Restaurant Website Designs For 2018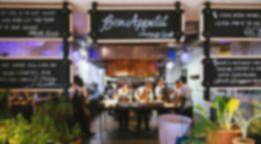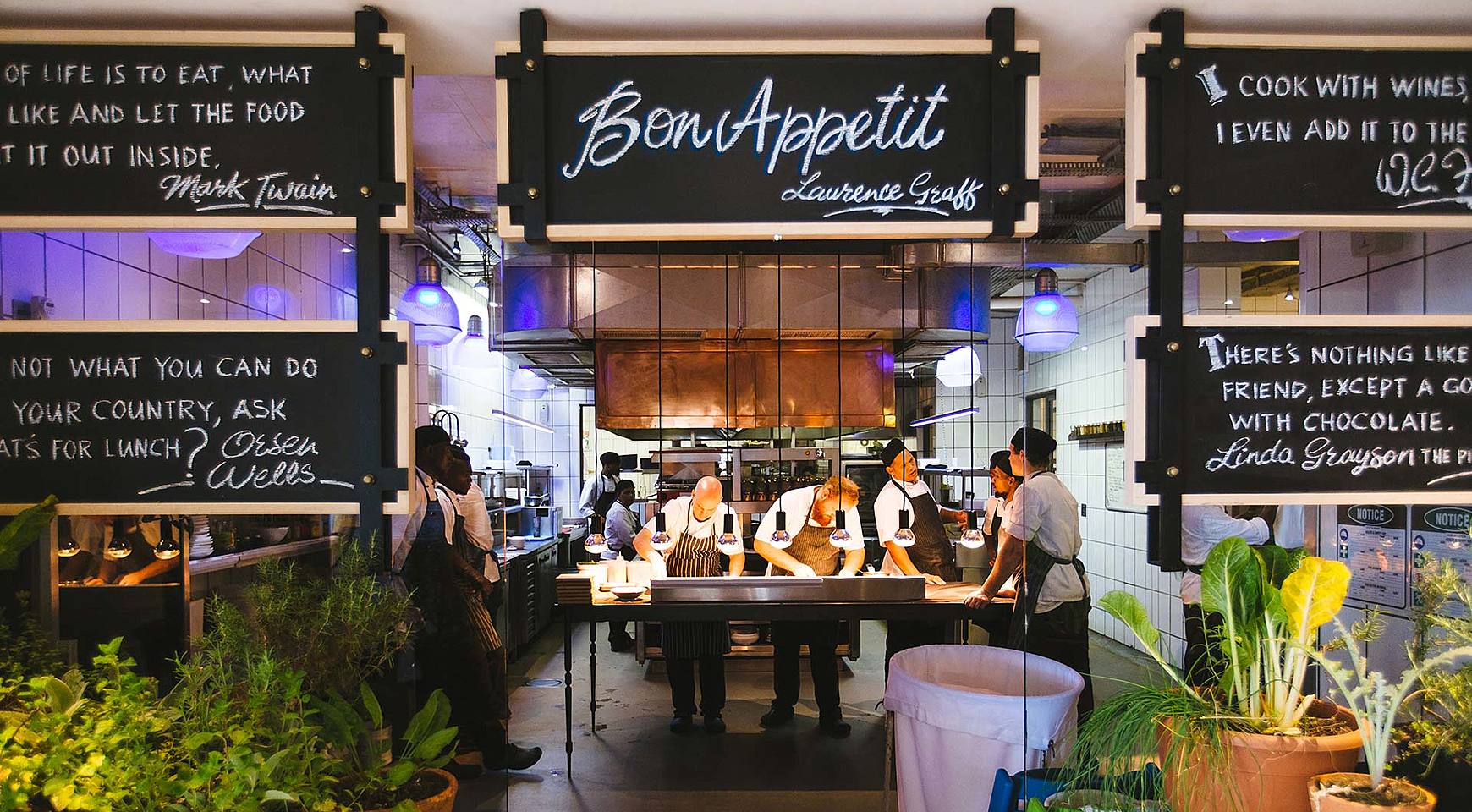 Restaurant owners always have a lot on their plate, and they are usually focused on the areas that can bring tangible benefits. Websites, unfortunately, are not one of those areas because even the perfect website does not guarantee that the restaurant will be full every evening. That is why websites can be sometimes neglected and might offer a user experience that is far from ideal.
However, any website is a business touchpoint and it influences the way customers see the restaurant. Of course, poor websites will not spoil the whole picture if the restaurant turns out to be good after all, but visitors will appreciate it if you invest a little bit of your time on the website to make sure it works great.
In this article, we will talk about web design for restaurants. I will provide you with 10 design ideas for your inspiration.
But first, let's take a look at the features that make the restaurant website design more effective.
What makes a decent website design for restaurants?
Modern restaurant websites usually look like pieces of art, inspiring designers with fresh and stylish interfaces. The main problem is that most of them are focused on the visual aspect of the interface to convey the atmosphere in the place. In fact, restaurant web design should also be helpful and user-friendly and allow users to find whatever they come for. With all that in mind, we created a shortlist of aspects to consider while designing a decent website for restaurants.
Good layout
The website should be simple to browse. Megamenu and multiple navigation elements may confuse someone who comes to order lunch. Create a natural flow for completing the most popular tasks. Limit the number of primary links to 3-5 with sub-items inside.
Colors
The colors of your website should match the overall branding colors and stress the image of your restaurant. For example, brown hues are good for homelike, traditional, stable places; green for eco food and vegan restaurants; red colors for fast food; black for creating mystery vibes or as a stylish background for food photography.
Photos
Quality and attractive photos are a must. Besides the pictures of food, think about large background photos of the interior, exterior, and people working there. Do not cheat your customers with pretty pictures from photo stocks; instead, hire a professional photographer to create the atmosphere of your restaurant online.
Menu
Remember that most people come to your not to capture website restaurant website design ideas but to order food or at least to get familiar with the menu and prices. Good website include more than just a list of items with prices, it has a description, visuals and some handy features like instant calculator or nutrition facts hovers.
Order form
A decent restaurant website should have an order form made according to the best practices of user-friendly form design. Think over the special features you can add: a map showing the user's location, a pop-up with estimated waiting time or cross-sell items.
About us page
"About us" page is good for telling the story about your restaurant which makes you brand more understandable to people and adds to the meaning of your product. Create decent copy and feature it with the photos of your team, video narrative or animated elements – everything that will do to stir the emotions of the potential customers.
Now that we shed light on must-have features, let's find out what the general types of restaurant websites are.
Promo websites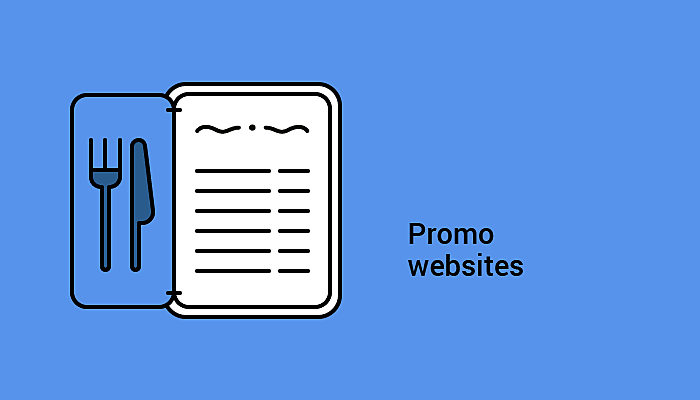 They only have some information about their menu and contacts, and that is it. The main goal here is to provide visitors with essential information.
Websites with an option to make reservations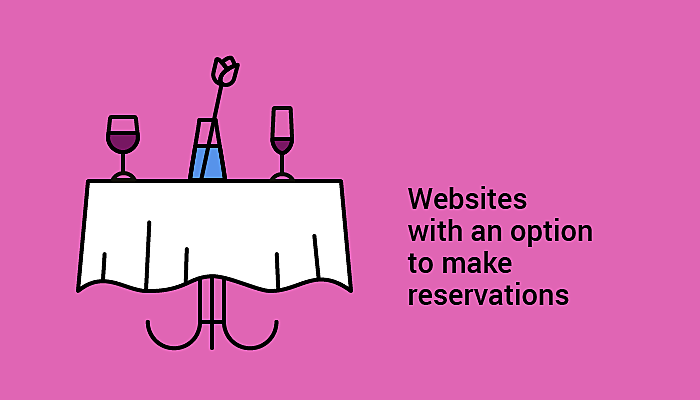 They still can be called promo websites, though they offer one special feature, which is an option to make reservations. This is typical for high-end restaurants.
Websites with an option to order online and offline delivery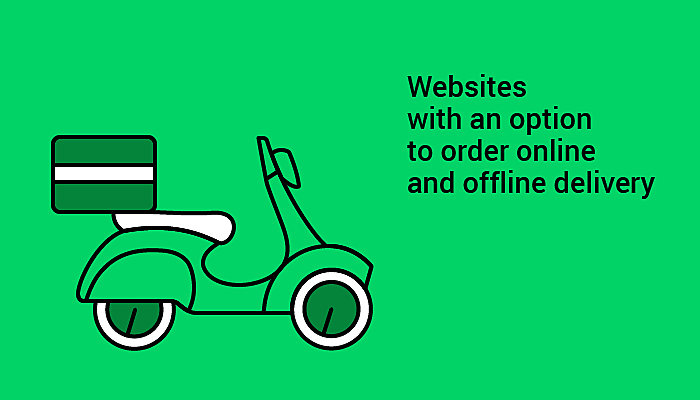 They offer a detailed menu, allowing users to browse through it until they find what they are looking for and add it to the cart. They usually offer a delivery and pick up option as well, but there are no options to make reservations.
Basically, you need to decide what type of restaurant you have or would like to have, and then decide what you expect from the website design. Below, I will give you a selection of the 10 best restaurant website designs to show you how each of the above mentioned types of websites can be presented.
For more UX/UI design insights, check out our other article on how to create a сustom online learning platform
Top 10 restaurant website ideas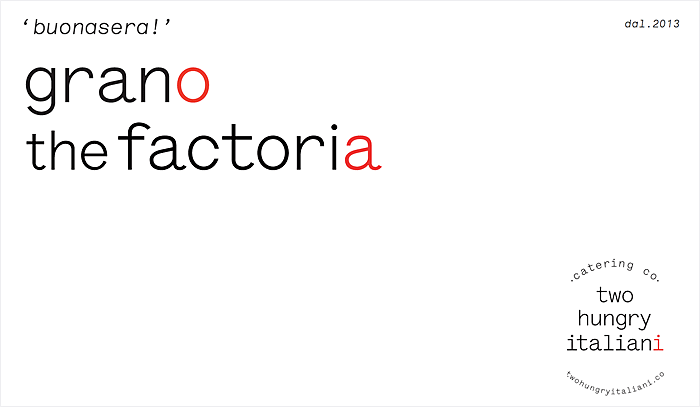 They rely heavily on typography and they don't even have images of the food, which is unusual, but nevertheless, the website transmits the style of the restaurant and contains enough of information that users will be able to make a decision.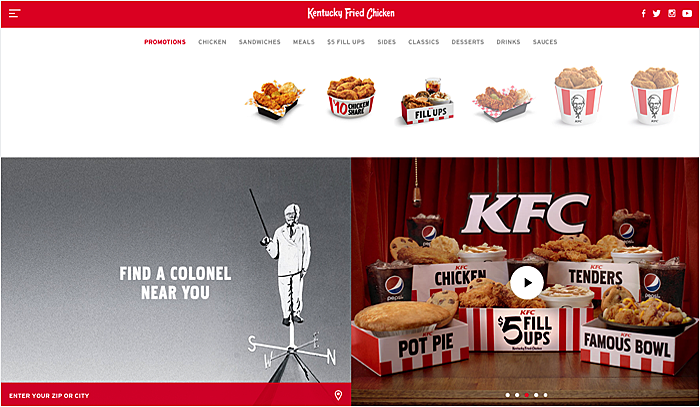 This example illustrates a restaurant website design with a huge amount of information but which is still a promo website. There are no options to order the food, though there are some nice features like a nutrition calculator or special diets wizard that allows users to select the food without some particular ingredients.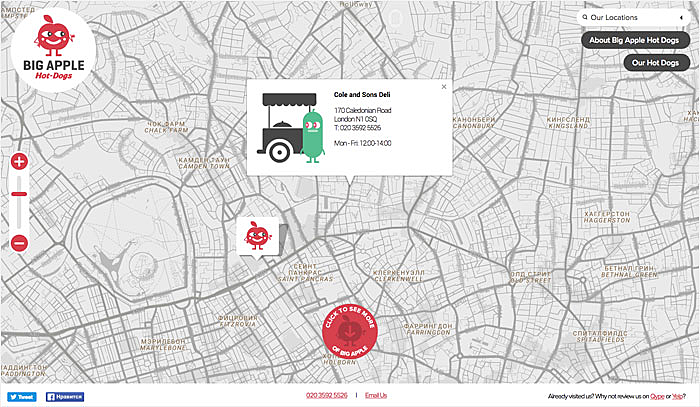 This example has a distinguishing feature, which is illustrations. There are several hot dog characters, each corresponding to a hot dog on the menu. Illustrations are a good example of a creative solution that restaurant website designers can offer.
Websites with an option to make reservations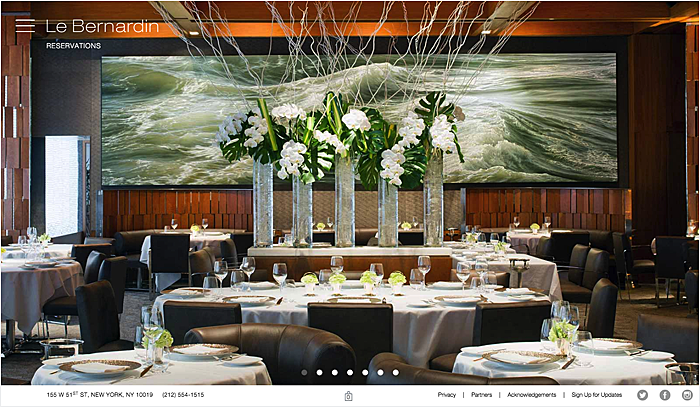 It is one of the best restaurants in the world according to The World's 50 Best Restaurants. They have a carousel with high-quality images of the dishes that are served in the restaurant, which is a classic approach that is powerful. There is a functionality that allows users to choose a date and the number of people, but then it redirects users to the third party application to complete the reservation process. They use a mixed solution, but it is also possible to use third-party applicationse.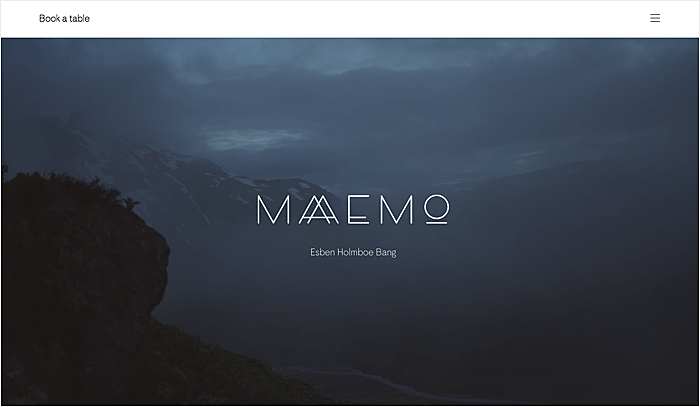 This example uses a third party application that are embedded there. This is one of the best restaurant website designs in 2017.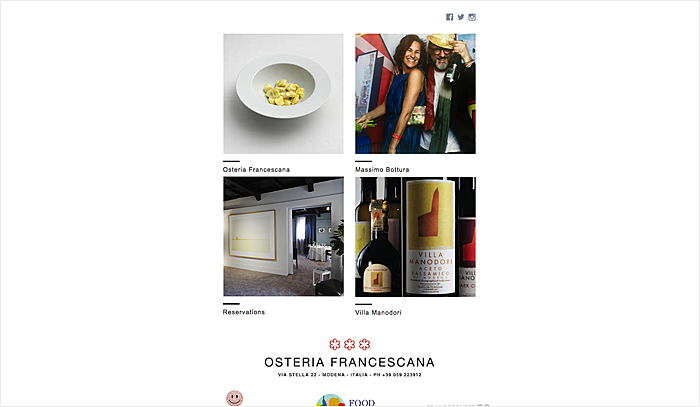 This is one more example that conveys the spirit of the restaurant. It is simple and powerful.
Websites with an option to order online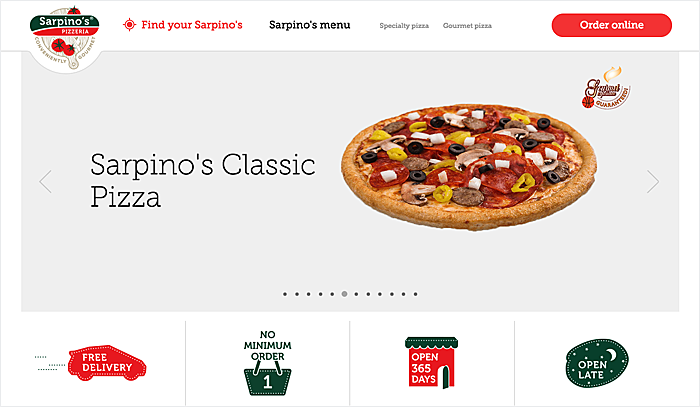 This restaurant website design is made by our company. They have an option to order online.
If it is (like in this example) a chain of restaurants, then usually there is a feature that allows users to choose which restaurant will deliver the food. Alternatively, the location can be detected automatically if the browser settings allow it. This is the easiest way for users to find a restaurant. As for the online delivery option, they have a third party solution customized to guarantee a seamless experience for the user.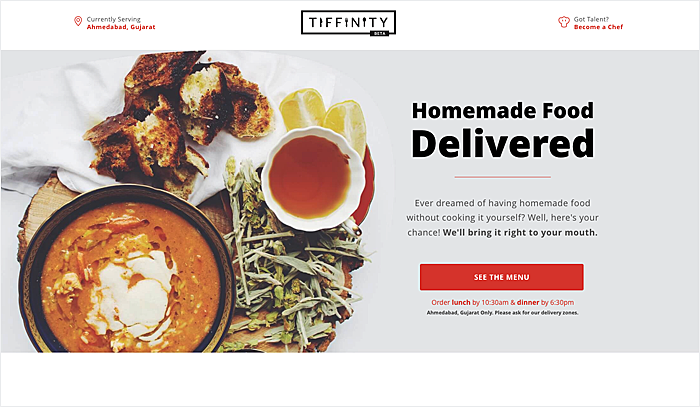 There is a preordering system that is part of the website and not a third party solution, so it is not a sophisticated feature, but if you have a simple selection of dishes without many add-ons, you can consider having a simpler version of an ordering system.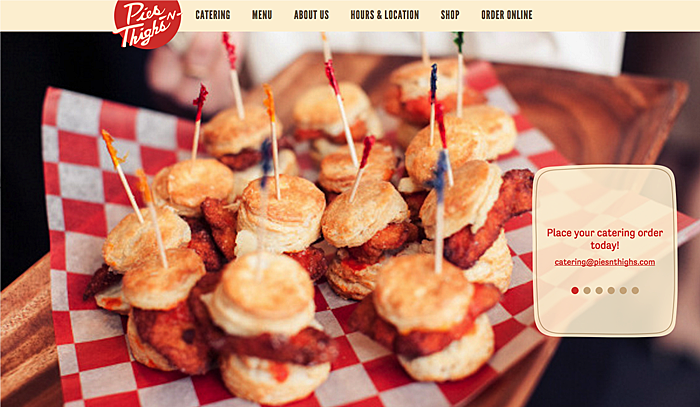 Pies 'n' Thighs offer several order and delivery options. There are some services in New York that allow users to place an order from a variety of restaurants. It is interesting that they rely only on a third party ordering system and delivery network and works not only with one such provider but with three of them at once. So when a user comes and wants to place an order, they can choose the provider they like best.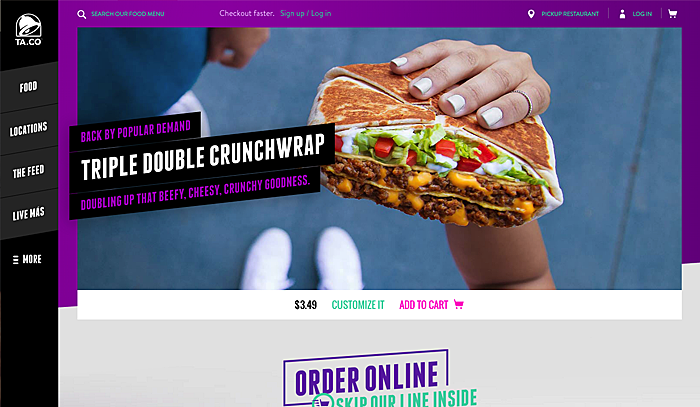 They also use their own online ordering system, and apart from delivery options, they have two pick-up methods: drive-through and inside. The "inside" option is typical, but the drive-through is not such a common method, though quite useful.
Conclusion
These were just 10 restaurant website design ideas to give a starting point. If you consider adding some features, there is no need to reinvent the wheel, you can use a third-party solution so as to avoid costly support and development that in other cases might become your pain in the neck. If you don't have the luxury of time, then it will be easier to work with a UX/UI agency that will take care of your web presence. Agente has extensive experience in restaurant website design, which is why we do know how to create the best restaurant website.
Stay tuned for news
Useful articles from our content team right to your inbox!
Let's talk
Is there a challenge your organization or company needs help solving? We'd love to discuss it.