22 November 2022
10 Best Restaurant Website Designs & Best Design Practices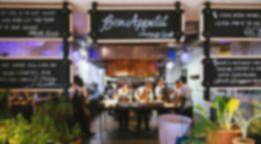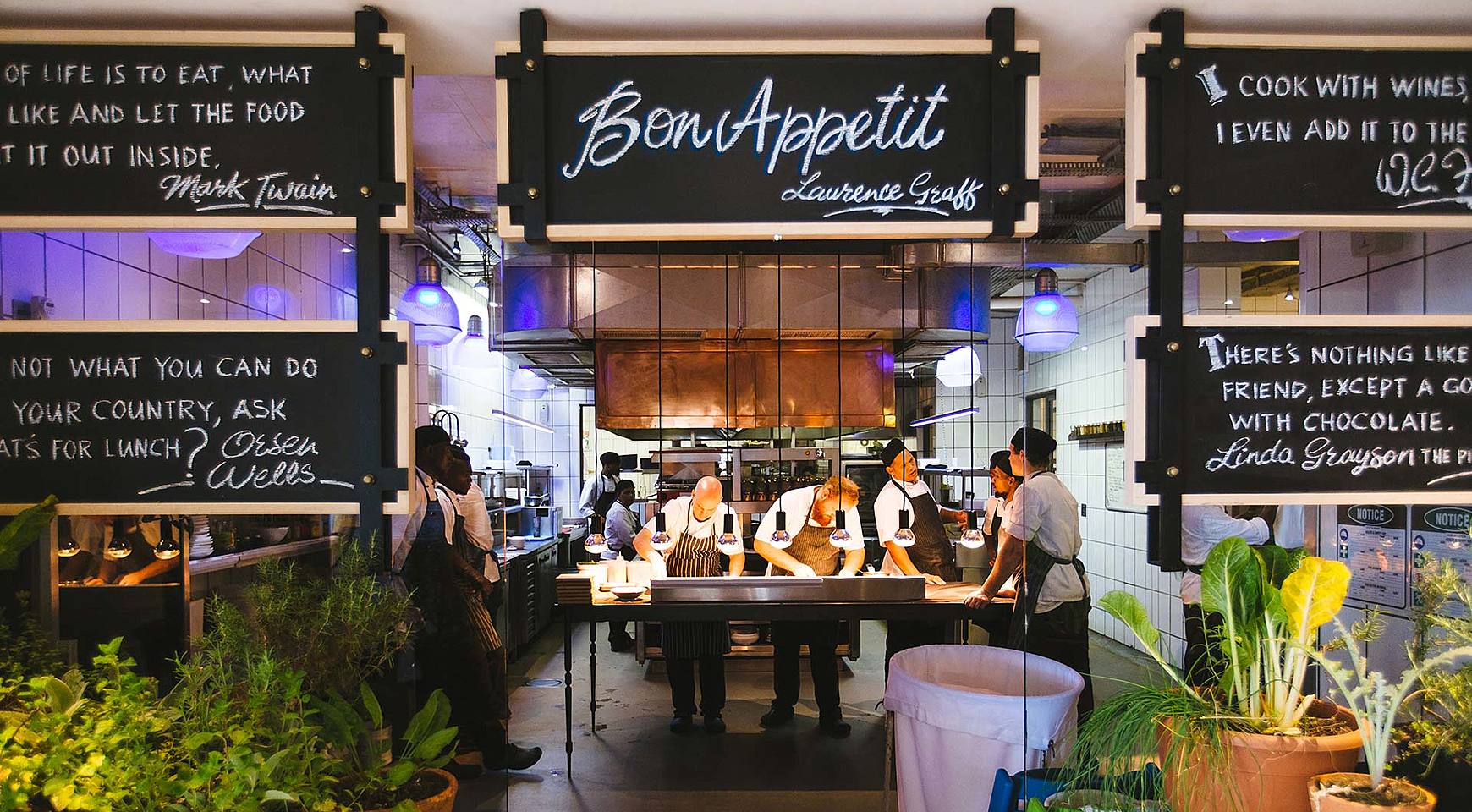 Restaurant website design is usually not the first area the restaurant owners will focus on, as they always have so much on their plate, and are usually focused on the areas that can bring tangible benefits. Websites, unfortunately, are not one of those areas because even the perfect website does not guarantee that the restaurant will be full every evening. That is why web platforms can be sometimes neglected and might offer a user experience that is far from ideal.
However, any website is a business touchpoint and it influences the way customers see the restaurant. Of course, poor websites will not spoil the whole picture if the restaurant turns out to be good after all, but visitors will appreciate it if you invest a little bit of your time on the website to make sure it works great.
In this article, we will talk about restaurant website design. I will provide you with 10 design ideas for your restaurant web design inspiration.
Read also: How to create a restaurant website.
Purpose of the restaurant website
The website design for your restaurant can be considered a virtual branch of your business, showing potential customers your chic interior, pretty dishes, and unique dining experience you're seeking to provide. And in this case, everything such as templates, text, images, fonts, layouts and etc. is thoughtfully placed to convert visitors into customers, making anyone who visits your website hungry.
The other reason for building a restaurant website is to enhance marketing efforts and get customers to book tables, to order in, and share the experience with their friends. With 89% of diners checking the places online before deciding where to eat, the restaurant website design will be the first interaction with your restaurant. If it attracts people to stay and get to know more, it has a big chance to improve sales, especially orders, as for the delivery the virtual representation would matter even more.
The point to keep in mind when hiring freelancers or an agency is that the restaurant website should efficiently convey critical information while enticing new customers.
Another important purpose of the restaurant's website is a menu that can save you from creating a physical paper menu in the restaurant. Just offer customers to scan a QR code that will redirect them to the digital menu with detailed descriptions, appetite-stimulating pictures, and prices.
In our experience website design has a huge impact on the way your customers see the restaurant, what they think about it, and in general on their choice to visit your restaurant.
What features make a decent website design for restaurants?
Modern restaurant websites usually look like pieces of art, inspiring designers with fresh and stylish interfaces. The main problem is that most of them are focused on the visual aspect of the interface to convey the atmosphere in the place.
In fact, restaurant web design should also be helpful and user-friendly and allow users to find whatever they come for. With all that in mind, we created a shortlist of aspects to consider while designing a decent website for restaurants.
Good layout
The website should be simple to browse. Megamenu and multiple navigation elements may confuse someone who comes to order lunch. Create a natural flow for completing the most popular tasks. Limit the number of primary links to 3-5 with sub-items inside.
Colors
The colors of your website should match the overall branding colors and stress the image of your restaurant. For example, brown hues are good for homelike, traditional, stable places; green for eco-food and vegan restaurants; red colors for fast food; black for creating mystery vibes or as a stylish background for food photography.
Photos
Quality and attractive photos are a must. Besides the pictures of food, think about large background photos of the interior, exterior, and people working there. Do not cheat your customers with pretty pictures from photo stocks; instead, hire a professional photographer to create the atmosphere of your restaurant online.
Menu
Remember that most people come to you not to capture website restaurant website design ideas but to order food or at least to get familiar with the menu and prices. A good website includes more than just a list of items with prices, it has a description, visuals and some handy features like instant calculator or nutrition facts hover.
Order form
A decent restaurant website should have an order form made according to the best practices of user-friendly form design. Think over the special features you can add: a map showing the user's location, a pop-up with estimated waiting time or cross-sell items.
About us page
The "About us" page is good for telling the story about your restaurant which makes your brand more understandable to people and adds to the meaning of your product. Create a decent copy and feature it with the photos of your team, video narrative, or animated elements – everything that will stir the emotions of the potential customers.
Online reservations
One of the best ways to keep your customers is to offer them to order a table or a dish at the restaurant online. Nowadays, it can be a huge advantage as more and more people prefer to check the place online before coming. It can even bring better results than walk-ins and phone calls. The form should be then followed by automatic email and text confirmation once the reservation is accepted. The business owner will be able to manage the reservations and collect customers information online as well.
Online promotions
Online promotions are very useful for driving the revenue, as they can attract even the customers that wouldn't consider your restaurant before. For example, you can promote your restaurant gift cards from the website, so people not only see them easily but also along with the ordering form. Starting a loyalty program is also a nice way to make your customers come back over and over again.
Social Media Integration
The representation of your restaurant on social media will not only generate more sales from those media chanels, but will also help you to organically rank higher in Google and other search engines. Make the links to your social media on the website, so the clients can easily visit your profiles and get in touch with you.
Promotional video
You can make your customers fall in love with the food with the help of promotional video, showcasing your cuisine, the team and maybe even some parts of the kitchen. The videos should be in a high resolution to show off what you have to offer to your restaurant guests.
Reviews
This is not an essential part, but if any of your customers ever expressed their adoration about your food, it can add the points. People find reviews a reliable source of honest information. So if you add some quotes referring the source for more credibility.
Now that we shed light on must-have features, let's find out what the general types of restaurant websites are.
Promo websites
They only have some information about their menu and contacts, and that is it. The main goal here is to provide visitors with essential information.
Websites with an option to make reservations
They still can be called promo websites, though they offer one special feature, which is an option to make reservations. This is typical for high-end restaurants.
Websites with an option to order online and offline delivery
They offer a detailed menu, allowing users to browse through it until they find what they are looking for and add it to the cart. They usually offer a delivery and pick-up option as well, but there are no options to make reservations.
Basically, you need to decide what type of restaurant you have or would like to have, and then decide what you expect from the website design. Below, I will give you a selection of the 10 best restaurant website designs to show you how each of the above-mentioned types of websites can be presented.
For more UX/UI design insights, check out our other article on how to create a сustom online learning platform
How Agente Provides Essential Features for a Restaurant Website
Agente has significant experience implementing functional features for the web solutions. While working with Sarpino's Pizza ecommerce website, the development team implemented a detailed and user-friendly menu feature with high quality photographs.
Agente also completed the design for the web version of DrinGet Food Ordering App. We created the admin panel for managing the orders and vendor's dashboard for accessing the website and activity on it. The project also got an attractive landing page with high quality illustrations, visualisations of the ordering process and also detailed FAQ section. Our designers created a pleasant lay-out for the website to turn as many visitors into clients as possible. The easy user-friendly navigation of the website helped the project to outperform many of its local competitors.
Another good example of our designing skills is Backstage - a web platform for sharing visual content and news about past and upcoming fashion and culture events. The team worked on creating a minimalistic and attractive layout that would speak for itself with detailed "About" pages. We also re-designed the website structure, providing more easy and intuitive navigation across different categories and sections.
Top 10 restaurant website design ideas
Top 10 restaurant website ideas
They rely heavily on typography and they don't even have images of the food, which is unusual, but nevertheless, the website transmits the style of the restaurant and contains enough of information that users will be able to make a decision.
This example illustrates a restaurant website design with a huge amount of information but which is still a promo website. There are no options to order the food, though there are some nice features like a nutrition calculator or special diets wizard that allows users to select the food without some particular ingredients.
This example has a distinguishing feature, which is illustrations. There are several hot dog characters, each corresponding to a hot dog on the menu. Illustrations are a good example of a creative solution that restaurant website designers can offer.
Websites with an option to make reservations
It is one of the best restaurants in the world according to The World's 50 Best Restaurants. They have a carousel with high-quality images of the dishes that are served in the restaurant, which is a classic approach that is powerful. There is a functionality that allows users to choose a date and the number of people, but then it redirects users to the third-party application to complete the reservation process. They use a mixed solution, but it is also possible to use third-party applications.
This example uses a third-party application that is embedded there. This is one of the best restaurant website designs in 2017.
This is one more example that conveys the spirit of the restaurant. It is simple and powerful.
Websites with an option to order online
This restaurant website design is made by our company. They have an option to order online.
If it is (like in this example) a chain of restaurants, then usually there is a feature that allows users to choose which restaurant will deliver the food. Alternatively, the location can be detected automatically if the browser settings allow it. This is the easiest way for users to find a restaurant. As for the online delivery option, they have a third party solution customized to guarantee a seamless experience for the user.
There is a preordering system that is part of the website and not a third-party solution, so it is not a sophisticated feature, but if you have a simple selection of dishes without many add-ons, you can consider having a simpler version of an ordering system.
Pies 'n' Thighs offer several order and delivery options. There are some services in New York that allow users to place an order from a variety of restaurants. It is interesting that they rely only on a third-party ordering system and delivery network and work not only with one such provider but with three of them at once. So when a user comes and wants to place an order, they can choose the provider they like best.
They also use their own online ordering system, and apart from delivery options, they have two pick-up methods: drive-through and inside. The "inside" option is typical, but the drive-through is not such a common method, though quite useful.
Should you use restaurant website design templates: The Agente's experience
One of the easiest ways to implement a restaurant website is to use a template to create it. This option has a right to be, and many of our clients would initially consider it a must.
First of all, it allows you not to spend so much time and money to roll out your website. The cost of the template-based restaurant portal will most probably stay below $10000. Another point here is that the template website uses optimized user experience practices. You get the set of features that really worked for many other businesses.
Those advantages also carry hidden difficulties. The main issue with the template-based restaurant website design is the lack of flexibility. The pre-designed template has very less options for customization and at some point, the client will have to go with what's there instead of what's really needed.
In terms of branding, templates limit creativity and don't allow you to try again and again to add different functions. Customized website design provides you with more time for planning and strategizing how to build trust with your audience to make them buy from you. The designers can create a page-to-page path that will purposely drive them from the starting page to the quote page.
We also don't recommend using templates for those who want to have a solid website architecture that can be modified, improved, and scaled at any moment. It might take longer, but will provide much more freedom for the future as your restaurant and its clients' base will grow.
UI/UX Design best practices for restaurant websites
Over the years of developing web and mobile solutions, Agente is sure that to create the best online portal, developers need first to do much work on the different levels of mockups and wireframes. Users should be able to move naturally and intuitively through your website. Only after this part is complete comes the time to focus on site architecture and user testing.
Usability testing is another important part of the development process. It helps to see what mistakes were done during the development and what can be improved in order to create the best restaurant website design.
Once all the stages of UI/UX development and testing are complete, some time is needed to see the results and perform the edits to provide smooth and seamless user experience.
Restaurant website design cost
The cost of restaurant website design can vary greatly depending on the size and scope of the project. For a simple website, you can expect to pay around $3,000-$5,000. For a more complex website with custom features, you can expect to pay $10,000-$20,000 or more.
The cost of restaurant website design will also depend on the platform you choose. If you want a custom-built website, you will need to hire a web designer or development team. If you choose a pre-built platform like WordPress or Squarespace, you can expect to pay less for your website.
Finally, the cost of restaurant website design will also depend on the features you want for your website. If you need an online ordering system, reservations system, or other complex features, you can expect to pay more for your website.
How Agente can help
If you are looking for a restaurant website design that is both modern and effective, look no further than Agentestudio.com. Our team of experts can help you create a website that is sure to stand out from the competition and attract new customers. We understand the importance of having a website that is not only visually appealing but also easy to navigate and use. That's why we offer a wide range of features and services that can be customized to meet your specific needs.
Some of the ways we can help include:
Designing a unique and responsive website that looks great on all devices

Developing an effective marketing strategy to drive traffic to your site

Creating custom content that highlights your menu items and specials -

Integrating online ordering or reservations into your website

Providing ongoing support and maintenance to keep your site running smoothly
No matter what your goals are, we can help you achieve them with our restaurant website design services. Contact us today to learn more about how we can help you take your business to the next level.
Conclusion
These were just 10 restaurant website design ideas to give a starting point. If you consider adding some features, there is no need to reinvent the wheel, you can use a third-party solution so as to avoid costly support and development that in other cases might become your pain in the neck.
If you don't have the luxury of time, working with a UX/UI agency that will take care of your web presence will be easier. Agente has extensive experience in restaurant website design, which is why we know how to create the best solution for your business.
Frequently asked questions
What makes a good restaurant website design?
A good restaurant website design is one that is user-friendly, informative, and visually appealing. It should be designed to drive conversions, whether that means reservations, take-out orders, or gift card purchases.
How long does it take to design a restaurant website?
The time it takes to design a restaurant website can vary depending on the size and scope of the project. If you have a clear idea of what you want, it can take as little as a few weeks. However, if you are undecided or need help with the creative process, it could take a few months.
Is it necessary to maintain the restaurant website after the release?
It is not necessary to maintain the restaurant website after the release, however, it is recommended to do so in order to keep your web presence up-to-date.
If you don't have the time or necessary resources to take care of your website, we recommend working with a reliable UX/UI agency that will be able to help you with maintaining your web presence.
Will your website designers take into account the specifics of my restaurant?
Yes, our website designers will take into account the specifics of your restaurant when creating your website. We have extensive experience in restaurant website design, so we know how to create a website that will meet your needs and help you attract new customers.
Rate this post!
609 ratings, average ratings is 4.0 out of 5
Stay tuned for news
Useful articles from our content team right to your inbox!
Let's talk
Is there a challenge your organization or company needs help solving? We'd love to discuss it.