28 June 2017
Fintech Icon Set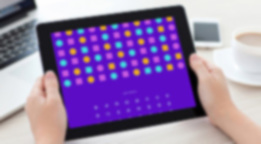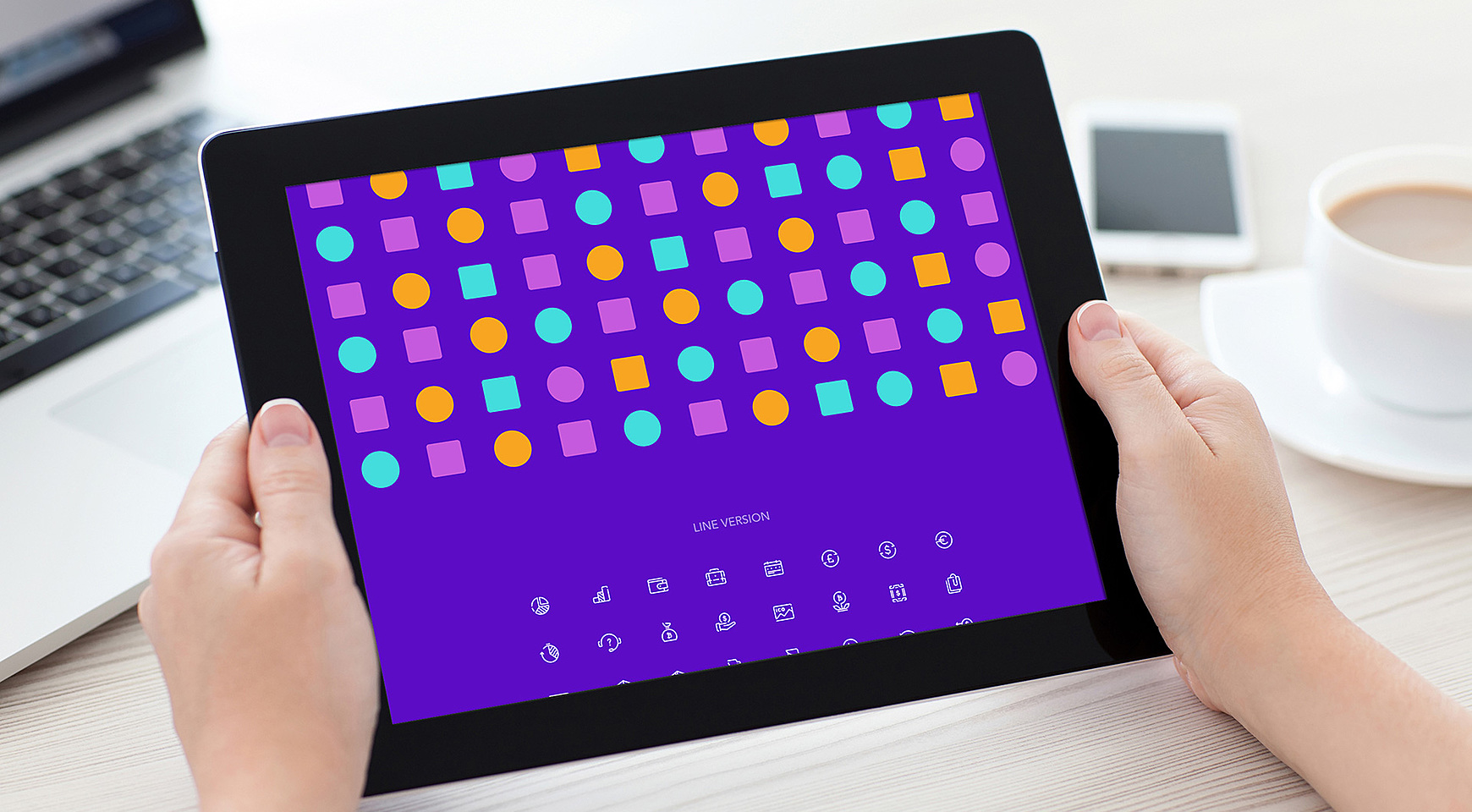 Why We Created Fintech Icon Set
Fintech became a buzzword over the past few years. Being driven by blockchain-based projects, the cryptocurrency boom, and other projects and technological breakthroughs, it continues to evolve at a rapid pace. New startups jump on the bandwagon, as they hope to ascend the throne one day.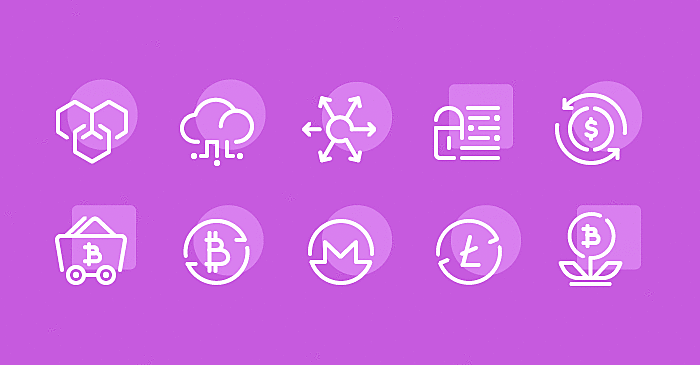 The most popular fintech symbols for free
Agente implemented a number of fintech projects, made the best bank website designs, and we understand the importance of a good design for such startups. Yet, not all fintech newcomers can afford to employ a design team. They often make use of stock icon sets, and there are not so many high-quality sets on this subject. So we decided to change this situation a little bit and help startups with their design endeavors.
Read also about NFT marketplace development.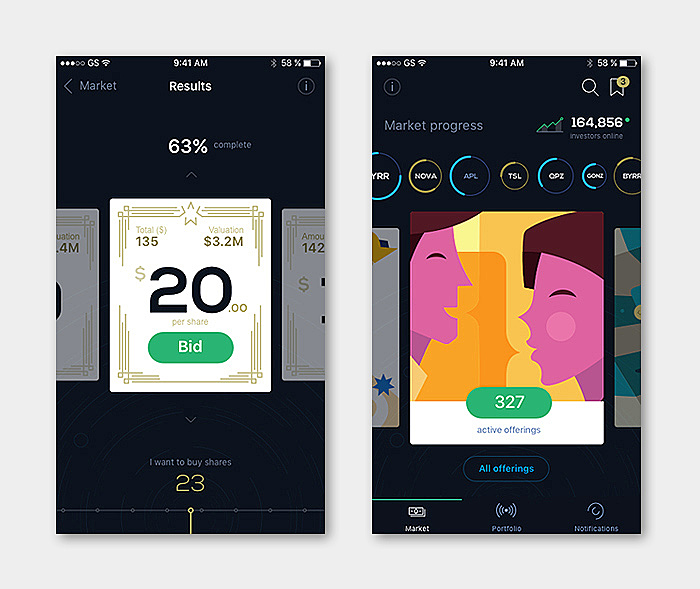 Screenshots from our latest fintech project
Icons in Our Set
48 unique icons constitute our unique fintech icon set. Fintech categories that we covered comprise:
Cryptocurrency icons;
Big Data;
Stock;
Touch ID;
Retina Scan;
Ethereum;
Litecoin;
Monero;
Ripple;
Decentralization;
Investor;
Stock Exchange;
Loan;

Deposit;
Bitcoin;
Bank;
Dash;
Taxes;
Credit Card;
Security;
Maining;
ATM;
CVV;
Servers;
Profit;
Etc.

All the fintech images come in a colored version (2x) and a black-and-white version (1x). Fintech icon sets often don't contain a 1x version, but we decided to design it. Our approach eliminates the need to decrease the size of icons, as such resizing often damages their quality and may cause user interface elements position changes by moving from correct positions.


Our financial technology icons look good in different sizes. They can be easily made bigger without losing their quality. Feel free to use the 2x version to enlarge them to 3x, 4x or other sizes.
Black-and-White Version
This is a one-size-fits-all version of the fintech icon vector. It is appropriate for any color scheme.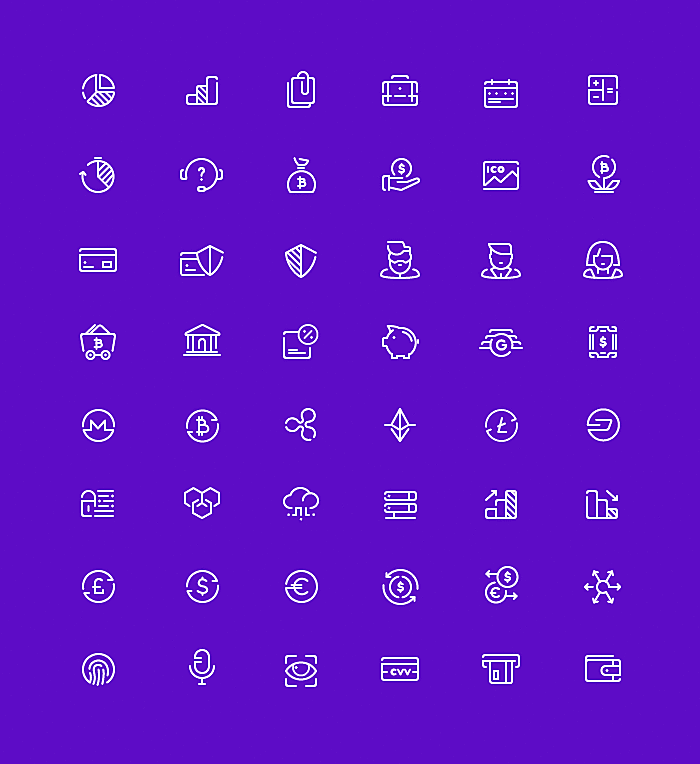 Colored Version
This is our original version of the set of fintech images.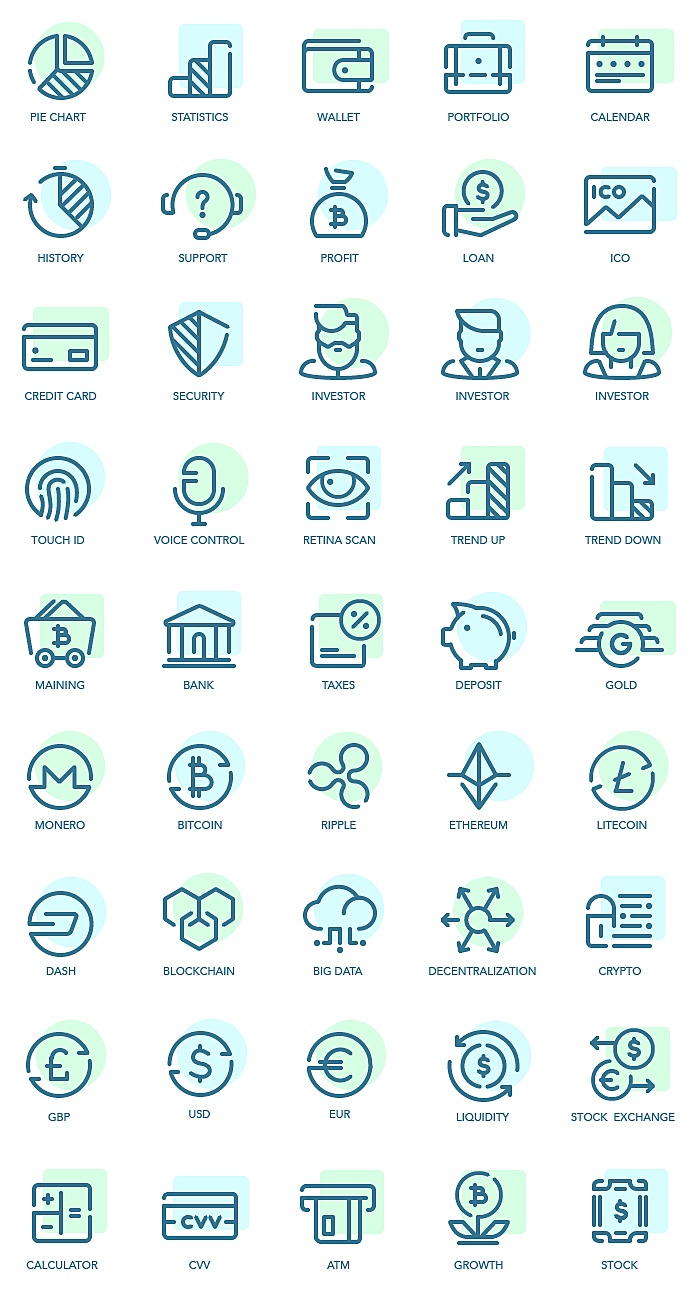 We hope that you've liked the set as much as we do. Want more icons from Agente? Feel free to сheck out our world cities icons set.
The set is provided under the terms of the Creative Commons Attribution licence.
Rate this post!
736 ratings, average ratings is 4.0 out of 5
Stay tuned for news
Useful articles from our content team right to your inbox!
Let's talk
Is there a challenge your organization or company needs help solving? We'd love to discuss it.