World Capitals and Cities Icons Set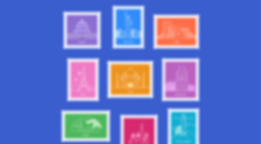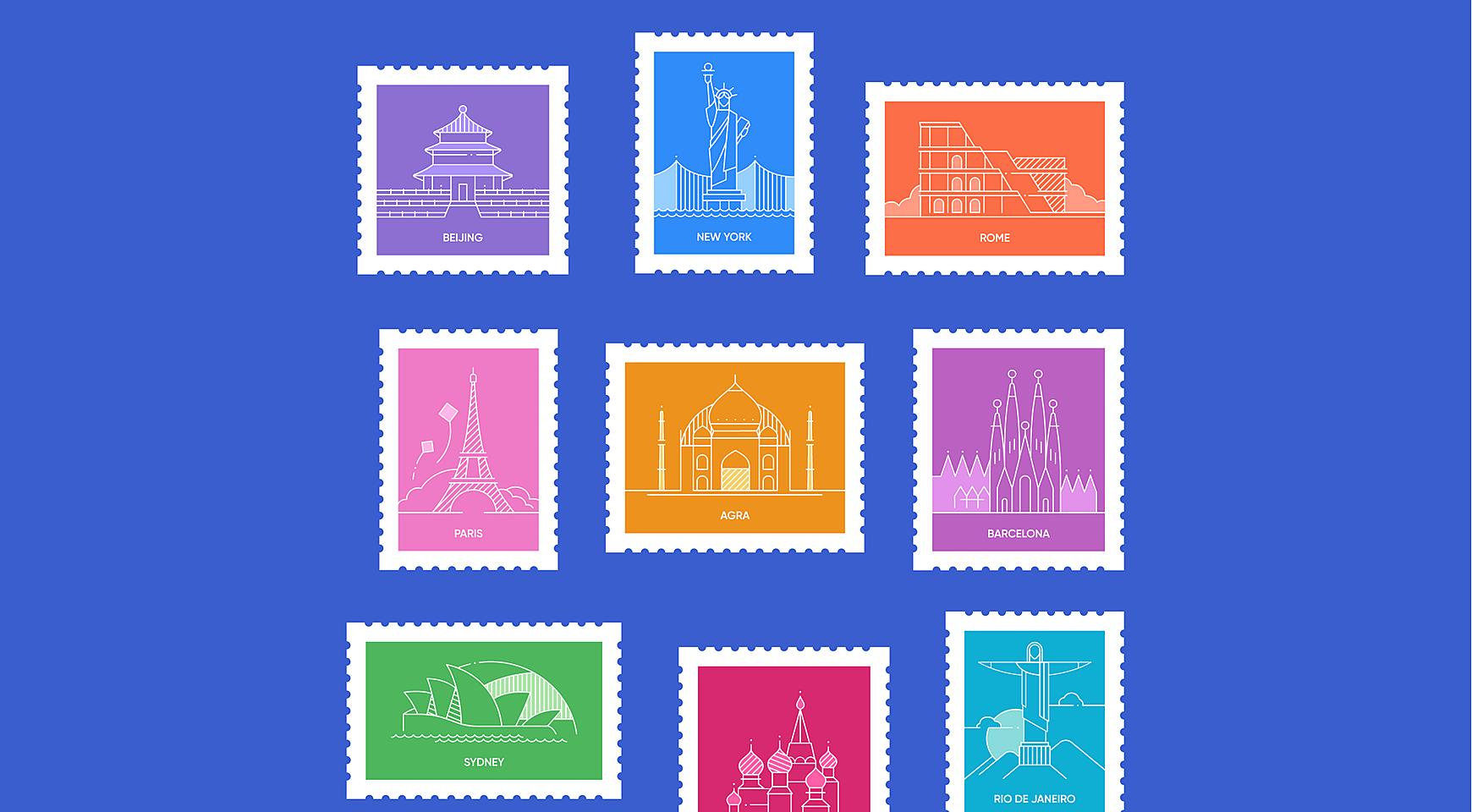 Why did we choose to design the world cities icon set?
All Agente designers are fond of traveling so we decided to design a set of city icons that can be used by all keen travelers or tourist business representatives or by anyone who lives in those beautiful cities. If you need to freshen up the face of your travel business, perform a UX audit, and add some pretty details, such as those icons, to your website.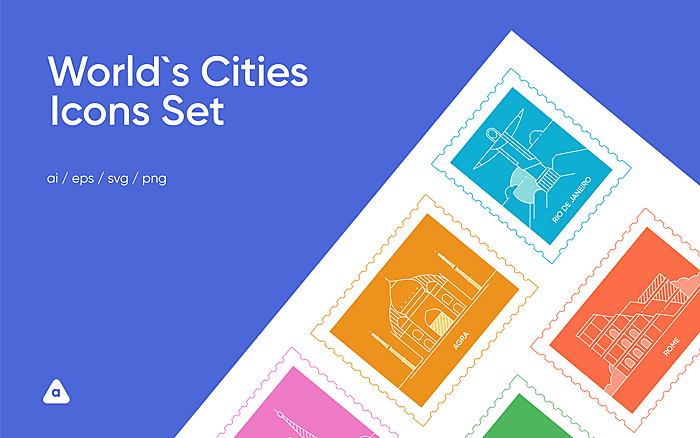 About the Set
It was decided to include in the set 10 the most vivid and mesmerizing cities in our opinion. We didn't focus only on capitals, our main criteria were the presence of a bright visual symbol in a city and its tourist attraction. As a result, our set includes such beautiful cities as New York, Sydney, Rome, Beijing, Paris, Agra, London, Rio de Janeiro, Moscow, and Barcelona. We plan to add more cities to the set if it is interesting to the audience.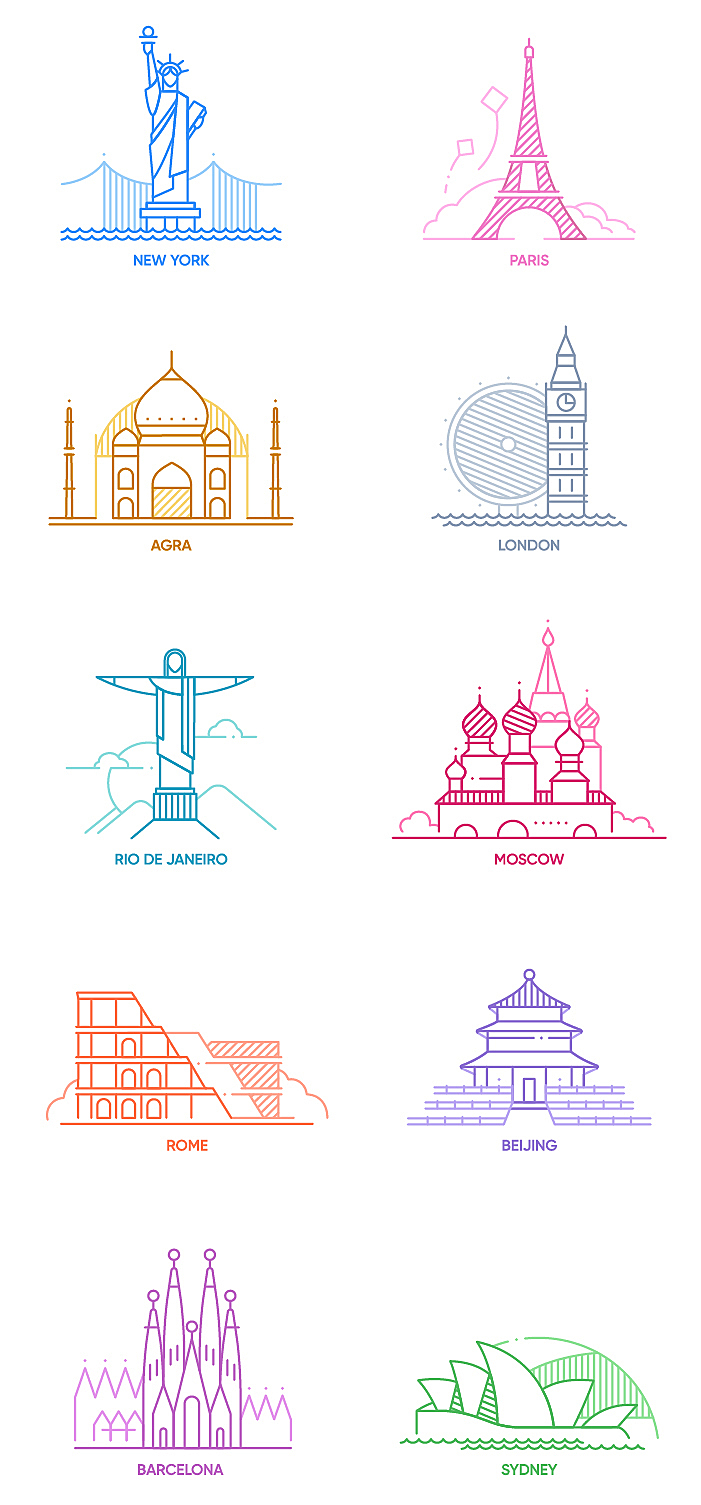 Line Version
The set includes two graphical versions: line version of the icons and icons in a form of stamps.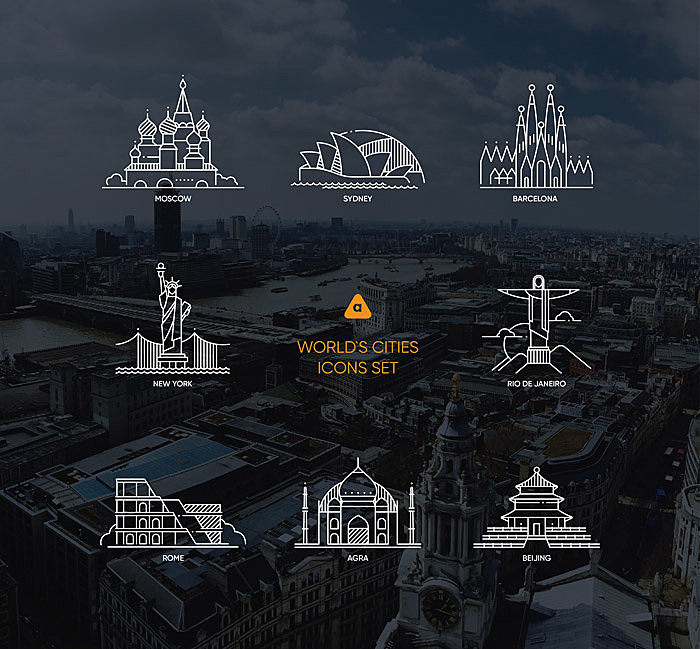 Stamps Version
What can be considered as a symbol of traveling? Of course, it is postcards with stamps that we send our friends from distant lands. That is why we decided to create a version of the set where all icons are put on stamps.
Read also our guide on NFT marketplace development.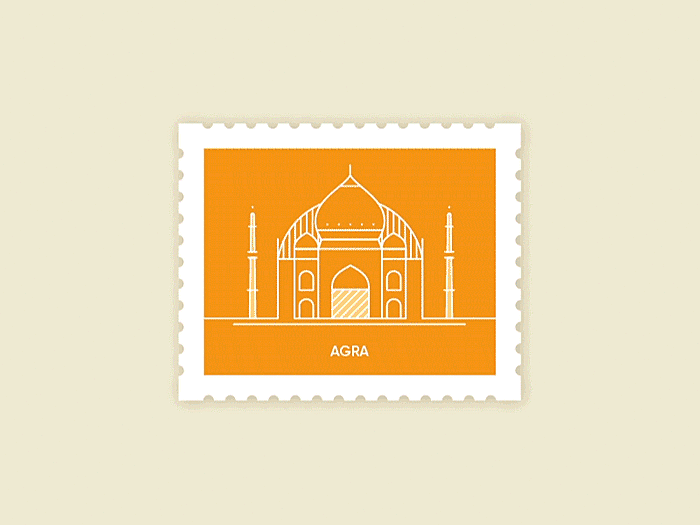 We hope that you enjoy our world cities icons set, who knows, maybe your city will join the set in the future!
---
Read also: Top educational website design examples.
Stay tuned for news
Useful articles from our content team right to your inbox!
Let's talk
Is there a challenge your organization or company needs help solving? We'd love to discuss it.