20 Best Banking Website Designs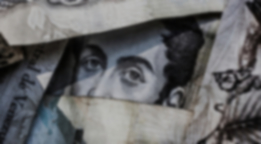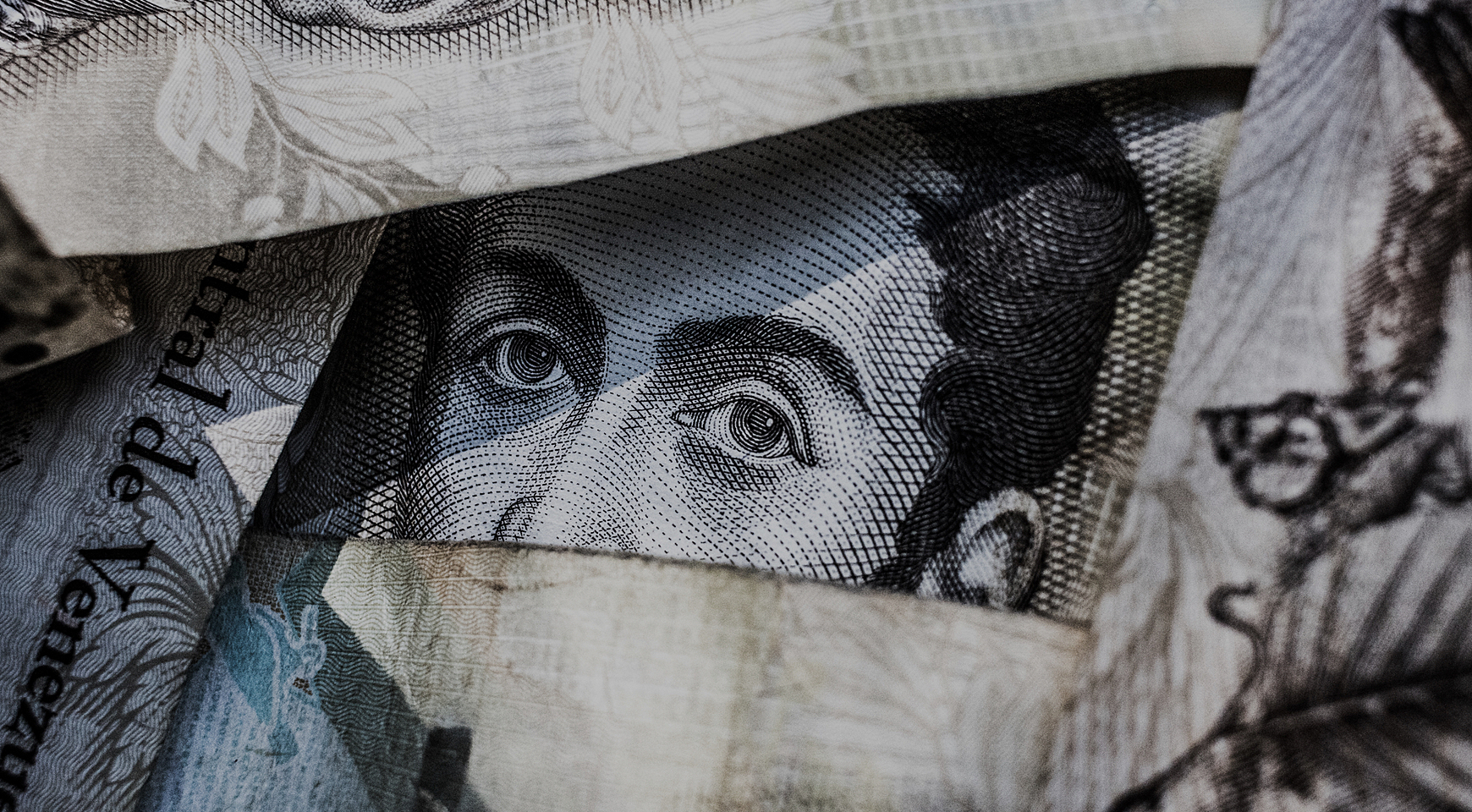 In the digital world, where users are increasingly glued to connected devices, banks target consumers through multiple online channels, including websites. It's no longer enough for banks to roll out sites with simple designs that resemble each other. A unique bank website design has more chance to hook visitors, as people are looking for custom experiences and diversity.
This means that a banking website, with a design that is both original and functional, is becoming a today's priority. Read on to find out the best banking website designs available currently.
Principles of Excellent Banking Website Design
There are some essential principles for web designers to apply while working on a banking site. Here is a list of the most important ones.

Taking Security Measures
Recent research has found that banks often skimp on the security of their websites. This approach may jeopardize their reputation, since a potential risk of losing sensitive customer data - or even their own assets - is involved.
Security measures are particularly important when it comes to the online banking design and mobile banking design; users must be 100% sure about the security of online banking transactions, otherwise they will never use the services offered.
Read how to develop an NFT marketplace.

Ensuring Accessibility
A good banking website design takes into account all categories of people. A disabled person who cannot use and benefit from services offered by the site will never become a loyal customer. And a loyal client with some disabilities is likely to abandon the online channel if. it doesn't have accessibility features.
In contrast, an accessible site may help the bank to win loyalty and trust of visitors. It will also have a better SEO score, and its owner will take advantage of the word-of-mouth marketing.

Developing for Different Devices
Computers, smartphones, and tablets are not the only means of accessing the Internet. Consumers also utilize other connected devices to visit the desired sites, including smartwatches and smart TVs.
Bank websites that support a multitude of the devices, OSs, and browsers often encompass a responsive design. Such a tactic ensures a consistent user experience across all devices and browsers.

Creating Customer Journey Maps
Customer journey maps (CJM) play a vital role in the web design. They are a surefire solution for delivering an outstanding customer experience. Developers need CJMs, as they visualize the process the customer will go through when accomplishing a certain goal.
Putting these maps to use, they can take better UX decisions. Head over to our article to learn more about the creation of CJMs and the most effective CJM design tools.

Maintaining Brand Identity
Banks put a lot of time and effort into building a strong image that people trust. A brand identity is a part of their strategy, because it assists them in delivering a particular message and gaining recognition.
A website can maximize brand identity by following guidelines from the brand book, or from other identity style guide documents. Remember to use logos, fonts, colors, and other design elements specified in such documents.
Major Trends in Bank Website Design
Being a web development agency, we keep track of the latest trends in web design. In this section, we're going to share some user-centered design examples.
Dashboard Approach
People love dashboards, as they help to find all the necessary data very quickly. Managing raw data in a convenient way, dashboards can convert it to something meaningful and useful.
Registered site users often have banking dashboards in their accounts. These dashboards display info about recent transactions, upcoming payments, statistics, and more.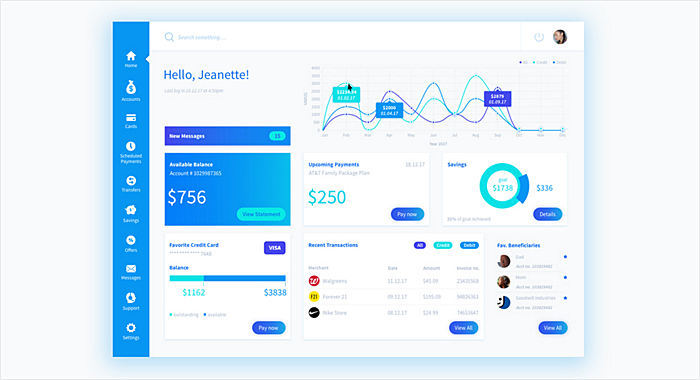 Source: dribbble.com
Cards
Cards started to gain momentum in web design a couple of years ago. There are many reasons why sites use them. For instance, they give the interface a much cleaner look, and make it easier to browse.
Cards look perfect on any screen, and they are often used in responsive designs. Cards don't contain much information, so it's easy to get the gist of them. They come in various sizes, shapes, and colors to match the website design.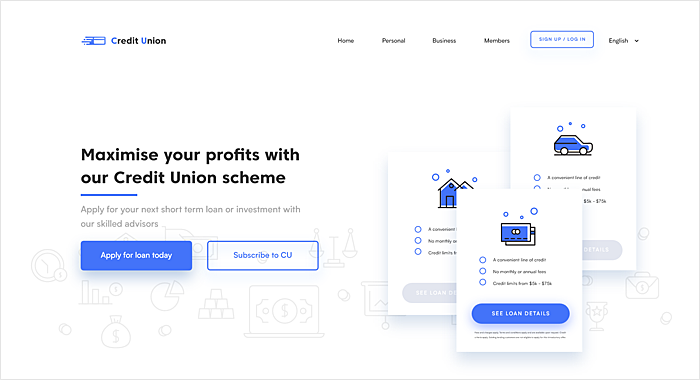 Source: dribbble.com
Data Visualization
The amount of information online users come across every day is growing, and banks explore ways of structuring and organizing data in an easily digestible manner. Data visualization in the form of graphs, charts, and infographics is very common across the web.
Banking sites have also followed the general trend by using data visualization to educate consumers about important bank-related topics.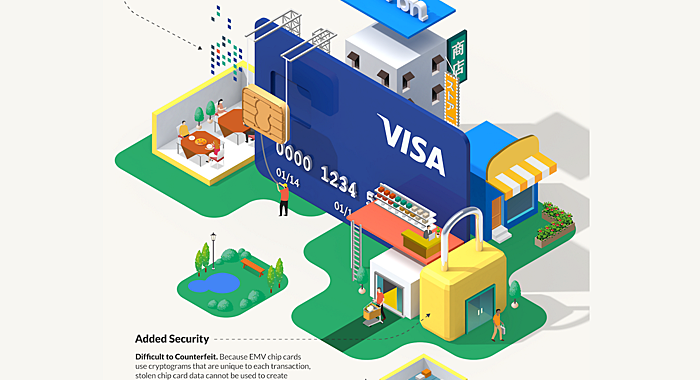 Source: behance.net
UI without UI
This design approach is all about eliminating unnecessary UI patterns. People don't want to lose time moving back and forth across the page in an attempt to get the desired information. They expect to be offered it as soon as they open it.
So use your customer knowledge to create the perfect site. Remove all the unnecessary patterns to make UI as simple and intuitive as possible.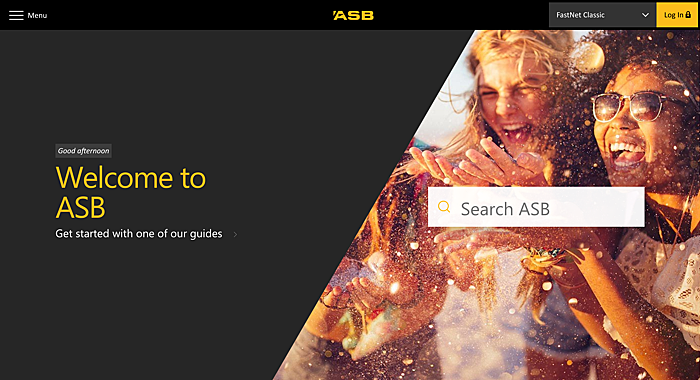 Source: asb.co.nz
Custom Typography
The general tendency towards simplicity in banking design development is beneficial for sites that have custom typography, by making them distinct from others. Typography gives the site a touch of creativity.

Typography is also a substantial part of the brand identity strategy. Implemented properly, it can deliver the right message to visitors.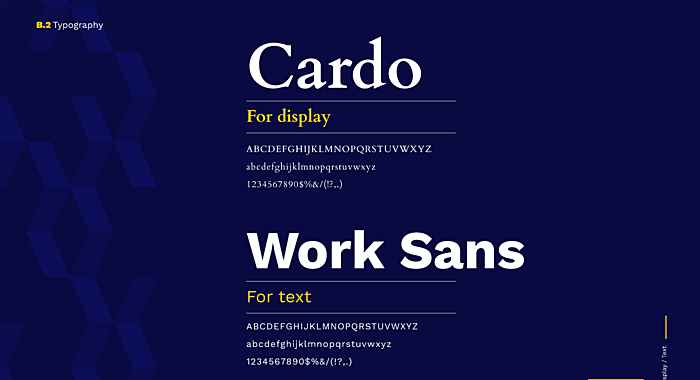 Source: behance.net
Custom Iconography
Icons represent a universal language that everybody understands. They provide visual context and enhance the website's usability.
Smart practitioners avoid relying on stock icon sets, because they may be misleading, and they will never strengthen the brand's style. Custom icons are growing in popularity, as they can get the job done easily.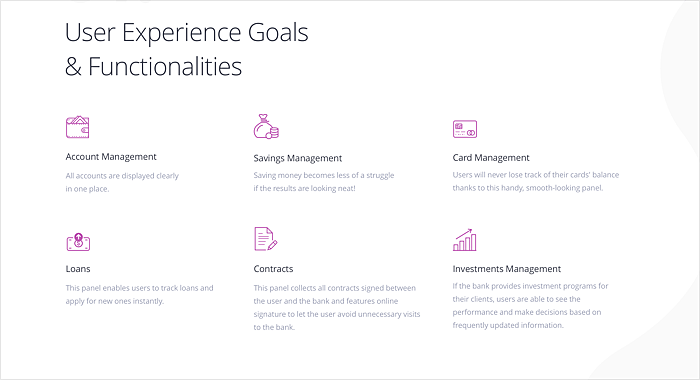 Source: behance.net
Simplicity
As you may have noticed already, simplicity has turned into a major trend. The best banking websites get rid of all the unnecessary elements to create the best possible user experience.
Producing a simple design is a daunting task for inexperienced designers, since it requires deep customer knowledge and much planning. But a simple design can do the bank a good turn by making its services clear, obvious and intuitive for users.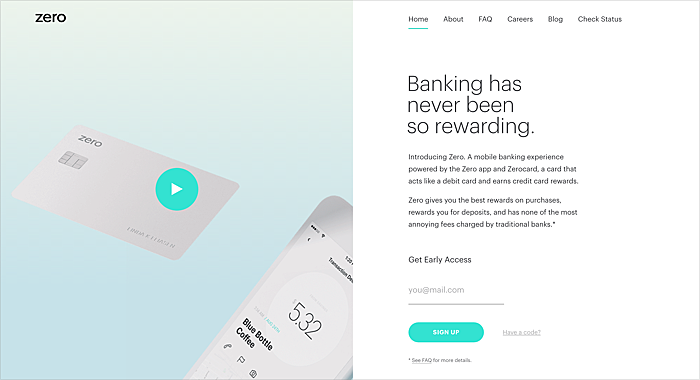 Source: zerofinancial.com
Consistency
Consistency is crucial for an excellent bank website design. An inconsistent user interface will never get recognition and appraisal. Consumers that have to deal with it are likely to feel confused and/or frustrated.
A consistent design is intuitive. It carefully guides users through the banking website by eliminating any confusion and creating a sense of control, familiarity, and reliability.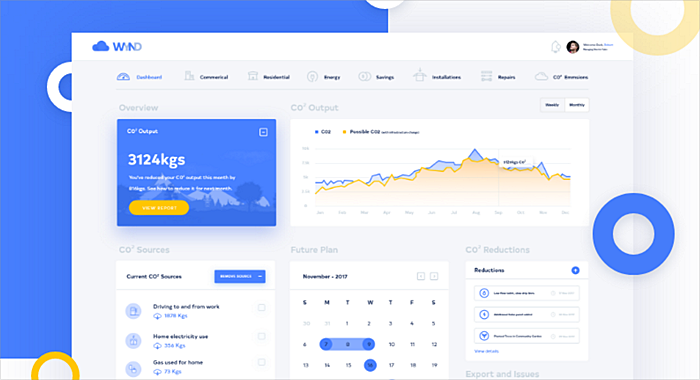 Source: dribbble.com
Best Banking Website Designs
Though the number of banks understanding the importance of a good design is rising, not many of them use it. We've picked out the best bank websites believe that the following banking sites and concepts that are worth your attention, as they are great examples of a beautiful and functional design.
Top 10 Bank Websites
1. Simple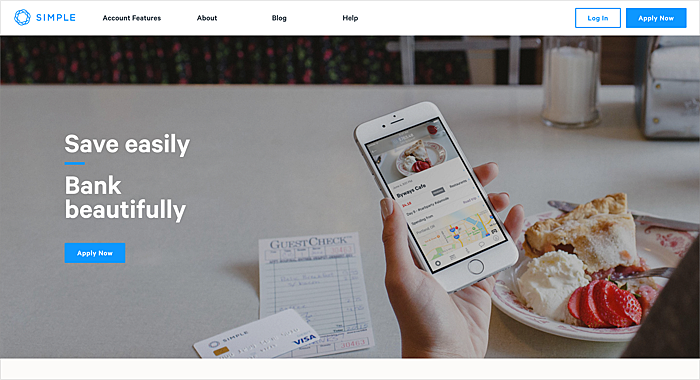 Source: simple.com
This site has a simple layout and navigation that won't confuse users. By making use of white spaces and avoiding too much text on its pages, it catches the user's eye.
2. P&N Bank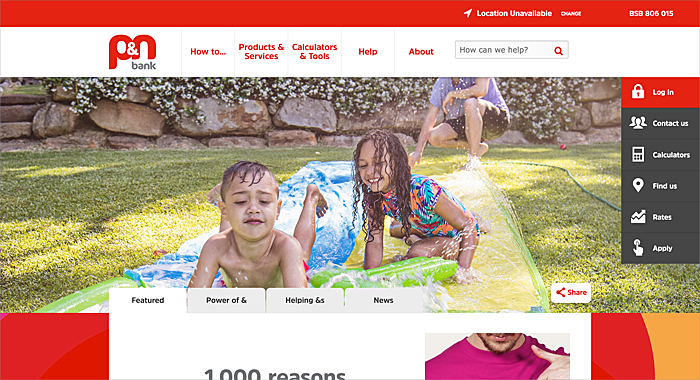 Source: pnbank.com.au
This website does a great job by using a custom background on the homepage that hints about their existing and potential customers. Related articles displayed on the same page add details about the bank's mission.
3. Heritage Bank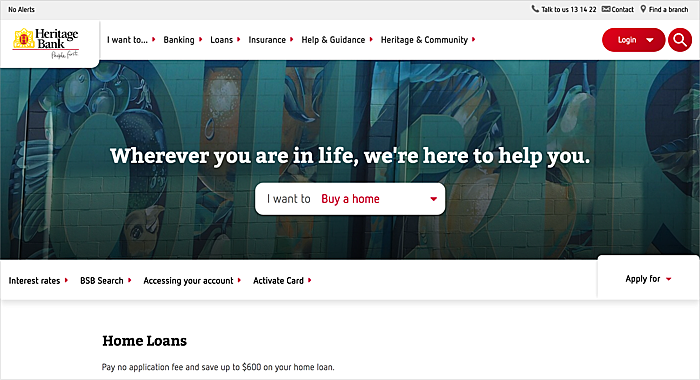 Source: heritage.com.au
The site pays much attention to the user experience by giving them an opportunity to find the desired resources with ease, utilizing CTA buttons and a dropdown menu with service options.
4. Bank of Melbourne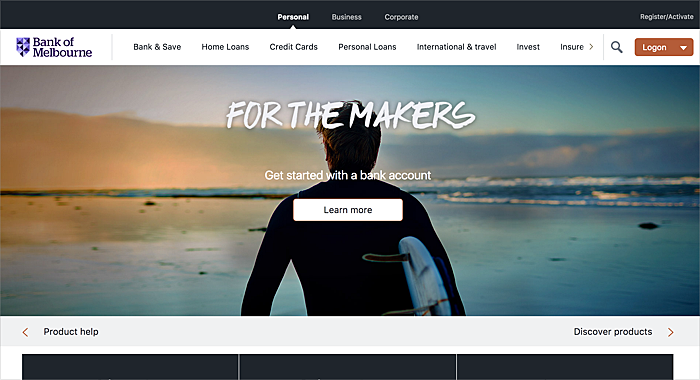 Source: bankofmelbourne.com.au
The website is a bright example of a simple design that looks good on any device. And cards that were implemented in its design make its layout simple and intuitive.
5. Solarity Credit Union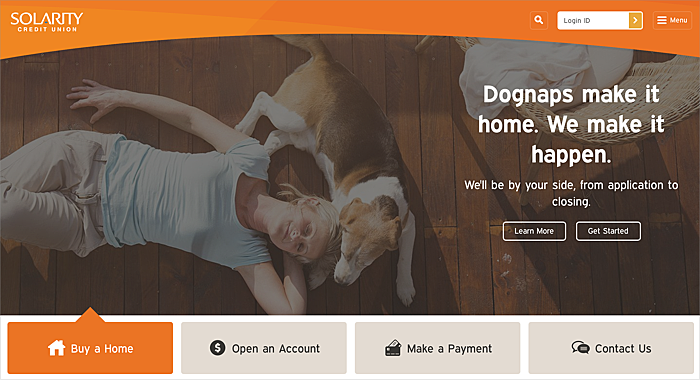 Source: solaritycu.org
This bank sticks to the principle of simplicity to delight its users. The site layout and navigation are extremely simple, so visitors can quickly and easily find what they are looking for, without feeling overwhelmed by information.
6. Zenith Bank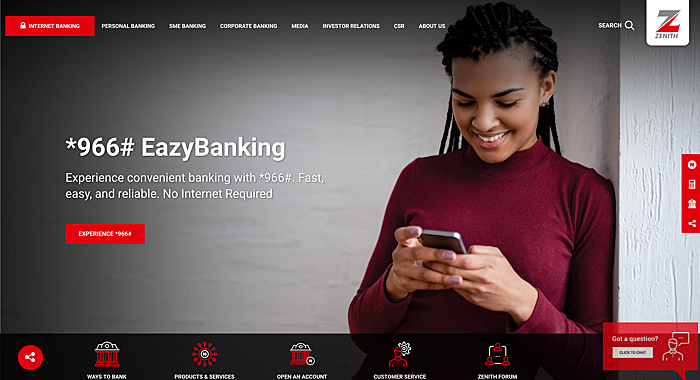 Source: zenithbank.com
This site is on our list for many reasons, not least its custom icons, which you can see on the homepage. A custom background, animation, and consistency are some other elements that can draw attention.
7. Credit Union Online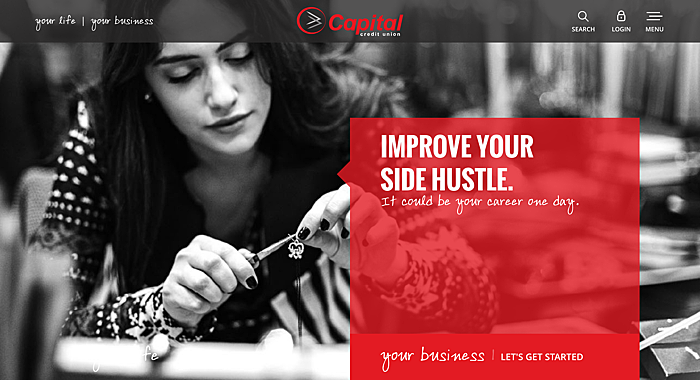 Source: capitalcu.com
The website developers did it right by choosing a color scheme that will never distract customers. Custom icons, typography, and cards make it irresistible for consumers.
8. The Florist Federal Credit Union


Source: thefloristfcu.org
This is an extremely intuitive and user-friendly site, with an original and businesslike design that enchants consumers from the very first second. CTA buttons clearly show the services that customers can get there.
9. Mobile Banking Design


Source: behance.net
Many banks launch mobile apps to harness the advantages of mobile banking for their customers. It's a bright idea to make an app that will promote brand identity, and which corresponds to the website's design.
10. Online Banking Interface


Source: digital.ulsterbank.ie
Consumers all over the world use online banking. While working on an Internet banking design, developers put UX first. So online banking interfaces rarely have a beautiful design, but the one above is simple, yet intuitive. It uses the same color palette and typography as the main site.
Other Outstanding Sites and Concepts
We hope you like our list as much as we do. We couldn't resist sharing some other interesting examples with you. These banking sites and concepts certainly stand from the crowd, too.
1. Seasons Federal Credit Union



Source: seasonsfcu.org
2. Mizuho Bank


Source: mizuhoamericas.com
3. Vista Bank


Source: vistabank.com
4. BBVA Infographic System


Source: relajaelcoco.com
5. Danske Bank


Source: Kasper Andersen
6. Main Street Bank


Source: bankmainstreet.com
7. NewDominion Bank


Source: newdominionbank.com
8. BCB Community Bank


Source: bcb.bank
9. The Charity Bank Limited


Source: charitybank.org
10. Byline Bank


Source: bylinebank.com
Final Thoughts
Today an excellent website with great functionality is an effective marketing tool used by online practitioners. Banks can also leverage this trend by introducing a custom design to their sites. First impressions matter, and beautifully designed banking websites will certainly help their owners to stay ahead of the competition.
In this article, we have described the fundamental principles for banking web design, and discussed some of the hottest trends. We also showed 20 best site designs to inspire you. If you have any questions or comments, please share them with the Agente team anytime.
Stay tuned for news
Useful articles from our content team right to your inbox!
Let's talk
Is there a challenge your organization or company needs help solving? We'd love to discuss it.