10 Best Real Estate Website Designs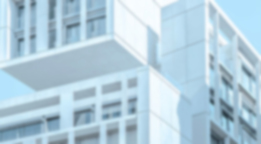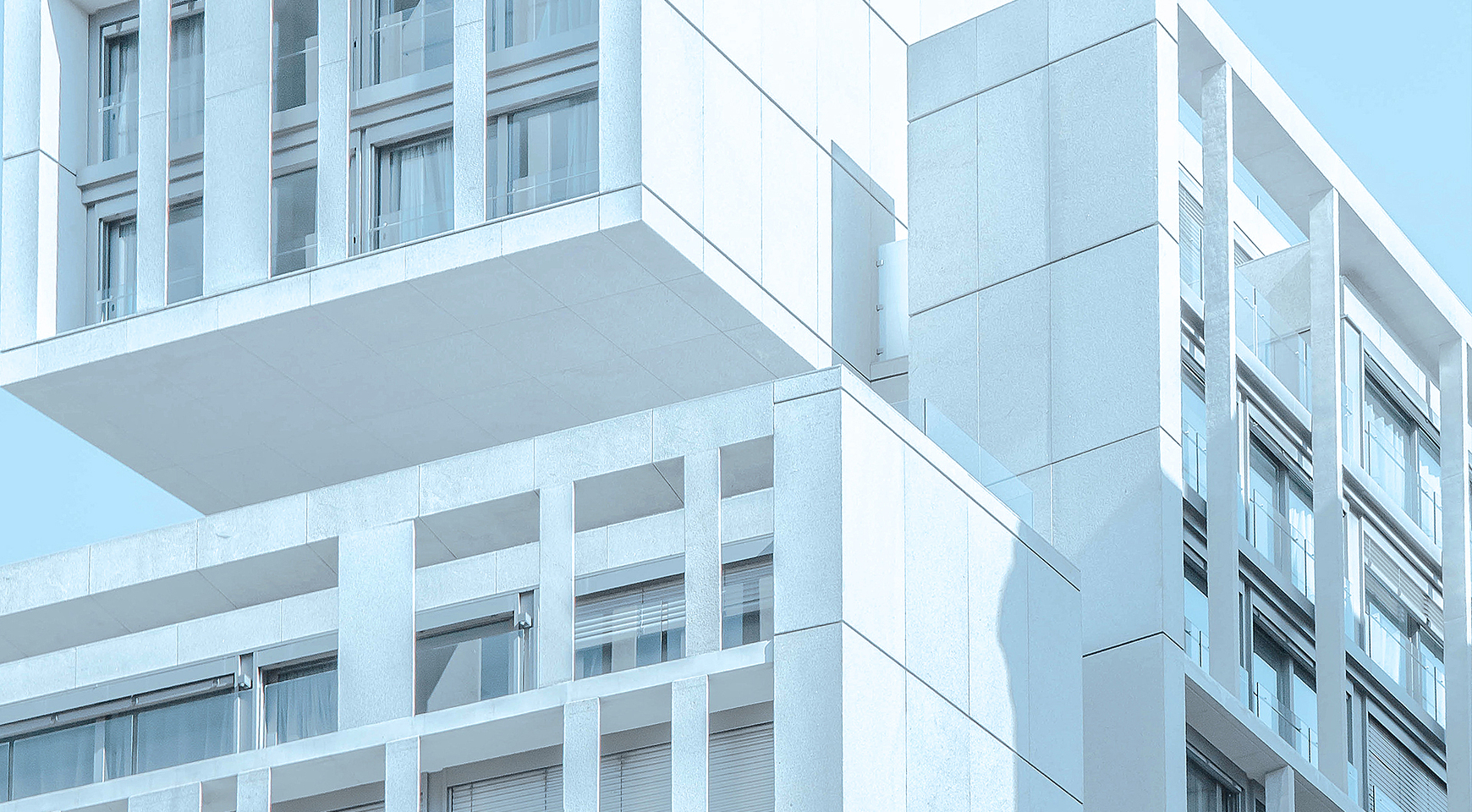 What makes a good real estate website design? Some companies limit themselves to the description of the services they provide and their contact info in order to have their information indexed and shown to their potential customers. However, among the multitude of agents and brokers, you'll never stand out or get ahead without a beautifully designed and user-friendly website. Having analyzed the best practices, we've come up with ideas and examples of real estate website design which will help your potential and existing clients search for homes and related data while boosting your credibility and growing your income.
Key elements for your real estate website design
When you think about real estate website design and layout, concentrate on user experience. Don't overwhelm the pages with words and pictures. Sometimes white space is better than heavy content and automatically played videos on each page, which can make your visitors bounce away from your site. So what are features should your website have? Let's have a look:
1. Listings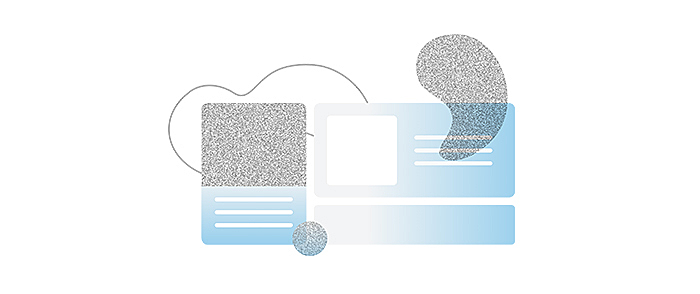 One of the first things that pops up in our minds concerning real estate website design is listings. They increase readability, try arranging your offerings in tile-based fashion with a short description, photos, ratings, and price.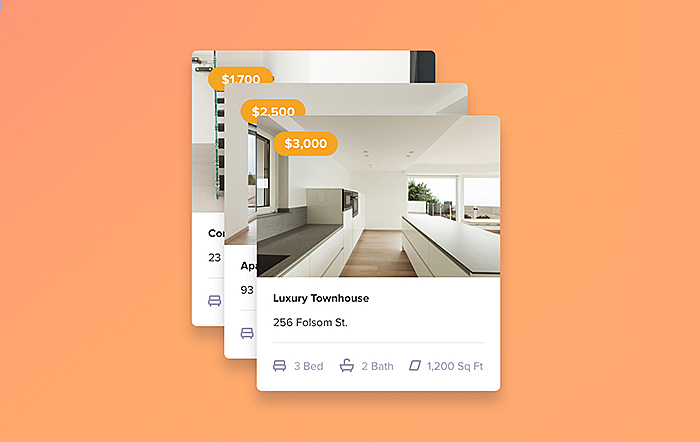 Source: rentberry.com
2. User-friendly search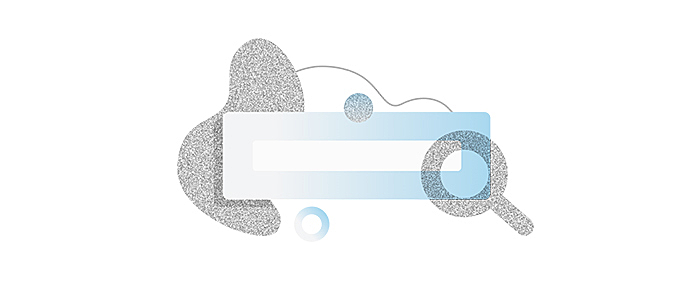 When you design a real estate website, remember that a search form is where the user journey starts when they come to your website. Make this journey easy and intuitive, add IDX search bar and filters based on location, date, price, number of beds and baths, and you can add an advanced "lifestyle" search with neighborhood info, school and diners ratings, crime rates, costs of living, traffic info, etc.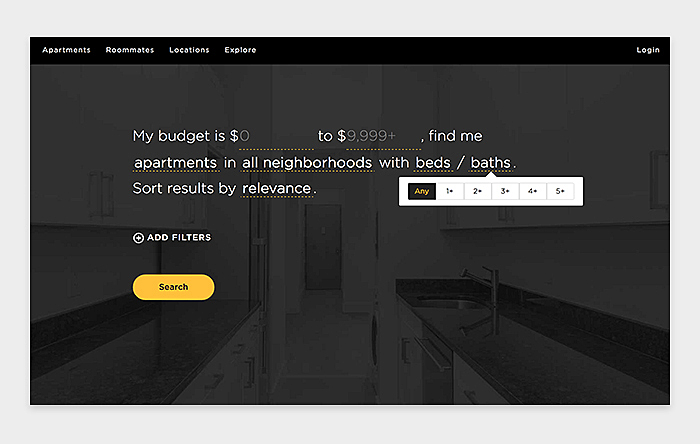 Source: nooklyn.com
3. Visuals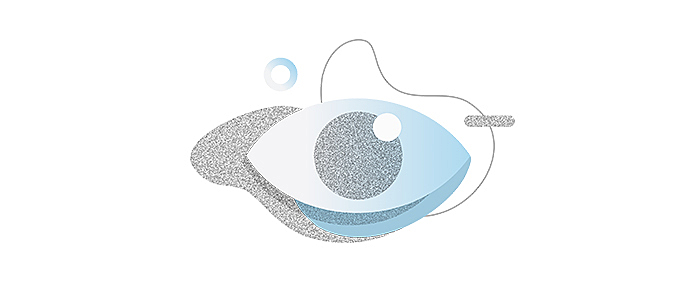 Photos, schemes, and graphics are the main eye-stoppers for your website visitors. Large banners with the property image on the homepage increase the chances of your potential clients staying longer. A slideshow of 5 to 10 images will create a comprehensive overview of the listings. Make sure that your photos have high resolution and display the actual state of things.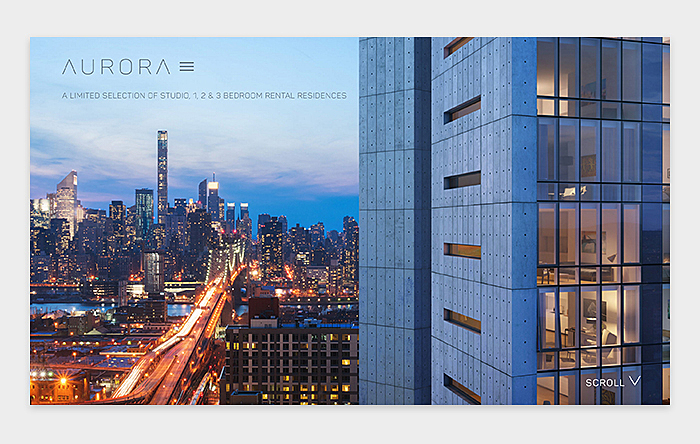 Source: auroralic.com
4. Video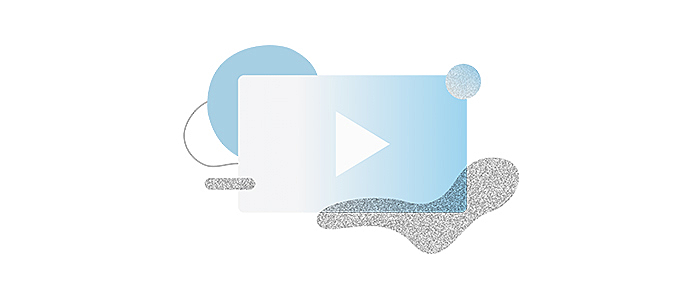 Custom real estate website design requires sophisticated elements, such as welcome videos or 3D tours across properties or neighborhood and local amenities to show your website visitors around without leaving the website.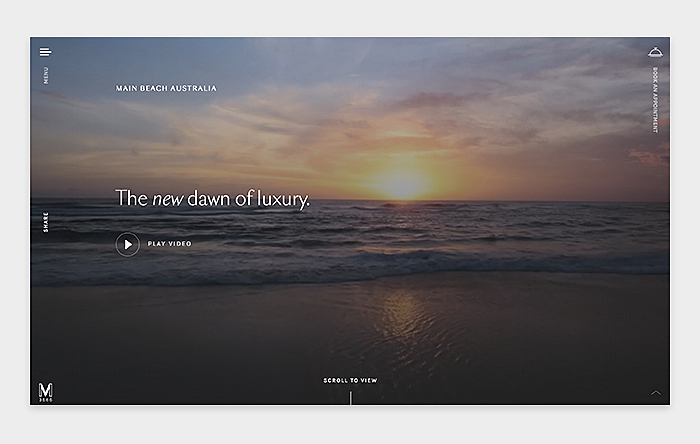 Source: m3565.com
5. Map and navigation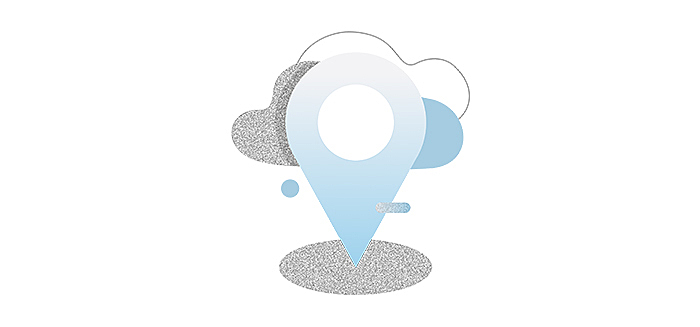 Organize your listings across the map and let your users search within their desired district. A great bonus is information on infrastructure and surroundings or a heat map for the cost of living or crime rates.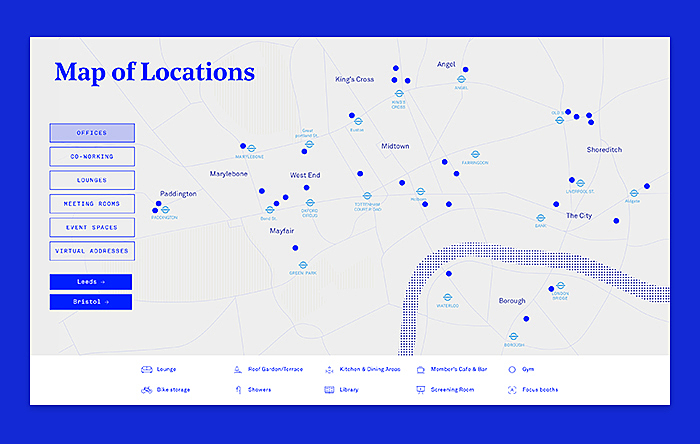 Source: theofficegroup.co.uk
6. Responsive design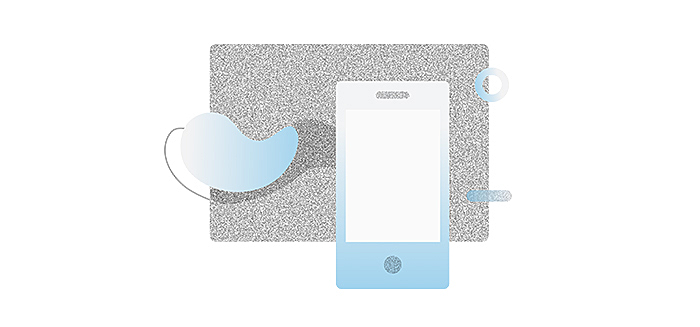 The importance of multi-browser and cross platform compatibility cannot be emphasized too much today, however, we would like to remind you one more time to double-check whether your proptech software solutions work smoothly on every popular platform and in every popular browser.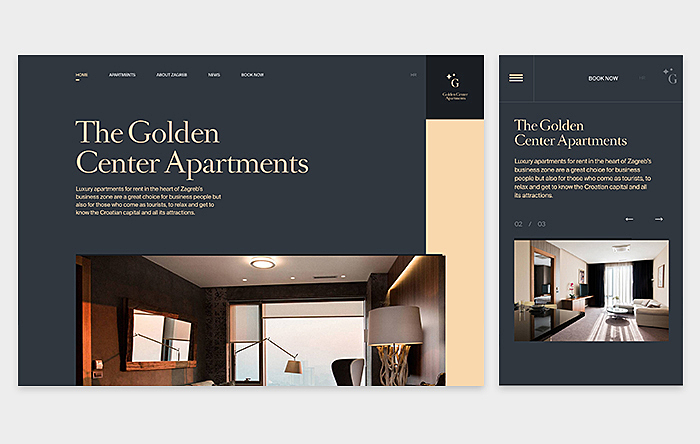 Source: golden-center.com
7. Lead Capturing Tools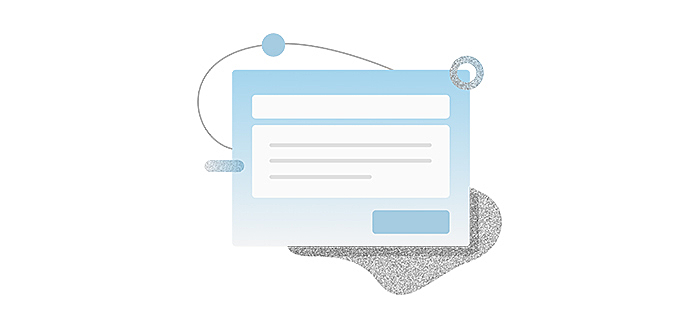 Let's get it straight: the main goal of your website is to attract new customers to your company. Enhance your homepage with features that help you to capture leads, i.e., a sign up form for a newsletter or a guide to the areas you advertise, a chat feature with a registration form, a "schedule a visit" form, or any other resource that can be useful for your potential clients. This will add more value in the eyes of your leads and help you to build a list of potential clients.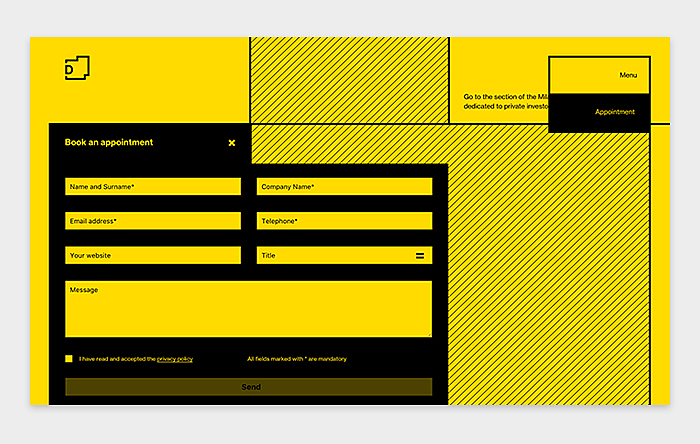 Source: contract-district.com
8. Custom features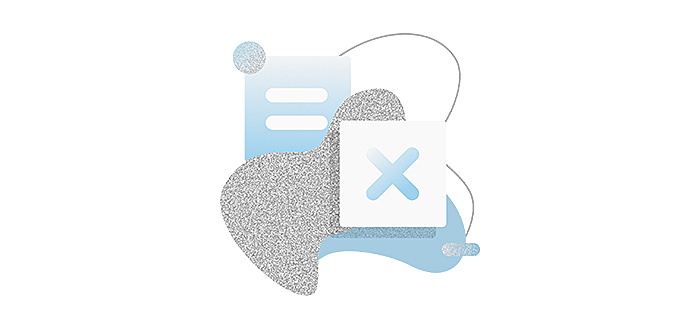 Want to stand out of the crowd? Follow the trends and surprise your visitors with VR tours or with open house live streaming embedded on your website. A calculator feature will add to your credibility, and attract those who don't want to waste their time waiting for a quote.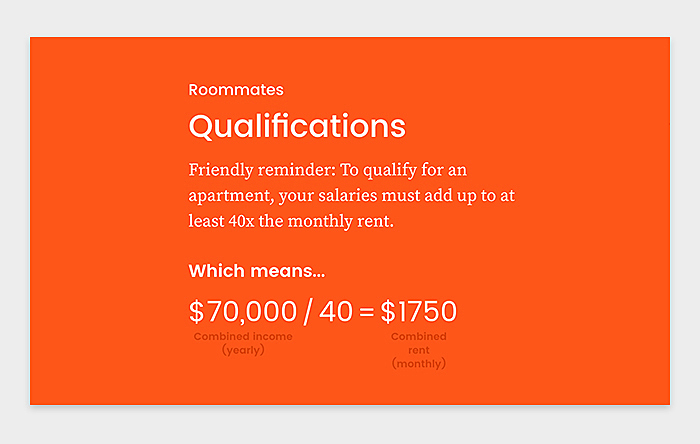 Source: bitterrenter.nyc
Top 10 real estate website design
You may ask, "How do I bring this all together?" We suggest you start reasonably and not load your website with too many bells and whistles. To understand what the final version of your website should look like, read our list of the best ideas from real estate companies, rental property owners, housing communities, and more.
1. Ten Thousand
Source: ivetenthousand.com
Ten Thousand real estate website immediately takes visitors to their amenities and neighborhoods with its fascinating sceneries. As visitors scroll down the pages, one bright, high-quality full-screen photo changes into another. Visuals are the main focus of the website, stressing the luxury of their services.
2. VN Star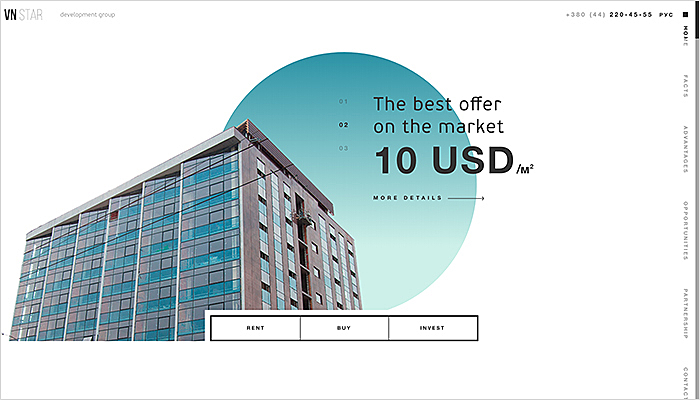 Source: vnstar.com.ua
White spaces, minimal pictures – everything is arranged to emphasize the main message: who they are and what they do. Note the interesting feature of the homepage: a stylish timeline featuring the company's achievements.
3. Nicole Muk
Source: nicolemuk.com
The Nicole Muk website features a well-elaborated interface emphasizing visuals but not overlooking usability. A photo of the company owner and client testimonials on the homepage adds to the trustworthiness of the real estate agency.
4. Mark Spain

Source: markspain.com
Although auto-playing banners are still an arguable solution, the website, in general, is a classic example of commercial real estate website design. The site starts with the large home search bar and proceeds with featured properties, client testimonials and social media under photos of the team. Large areas are allotted to lead-capture tabs and to buttons which lead to the company's blog, the newsletter, and the mortgage calculator.
5. Cedar Bay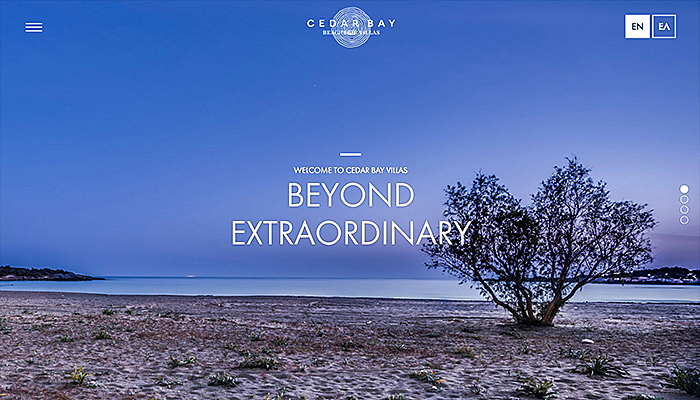 Source: cedarbayvillas.gr
As you enter Cedar Bay website, you immediately experience the welcoming atmosphere of luxury real estate. This impression is achieved with attractive photos and minimalistic design. The website is filled with meaningful content: a map, specifications, image galleries, current weather information in the region.
6. Tbilisi Gardens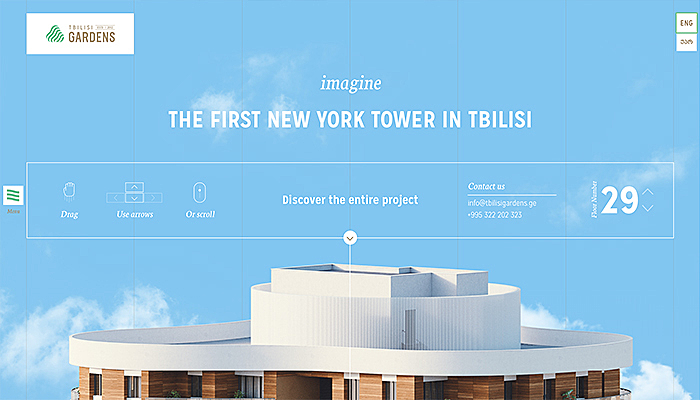 Source: tbilisigardens.ge
Tbilisi Gardens website is a great example of an interactive and informative design where you can get a full overview of the Tbilisi Gardens project with the floor and apartment plans and inspiring interiors.
7. Base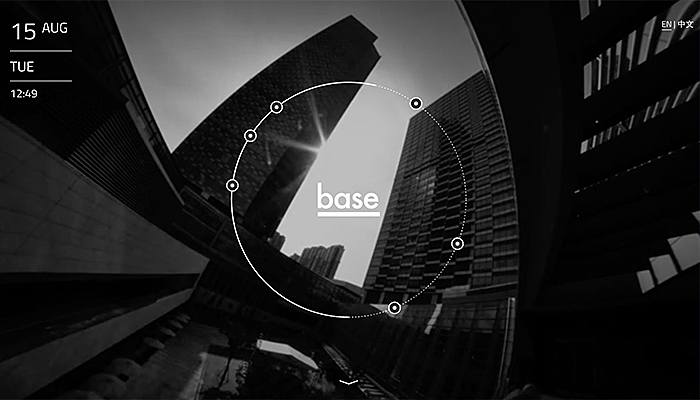 Source: base-china.com.cn
Base is a website for a boutique serviced apartment concept placed in Shanghai. The opening video is originally combined with a circle shaped timeline featuring the lifestyle atmosphere of the place.
8. OVG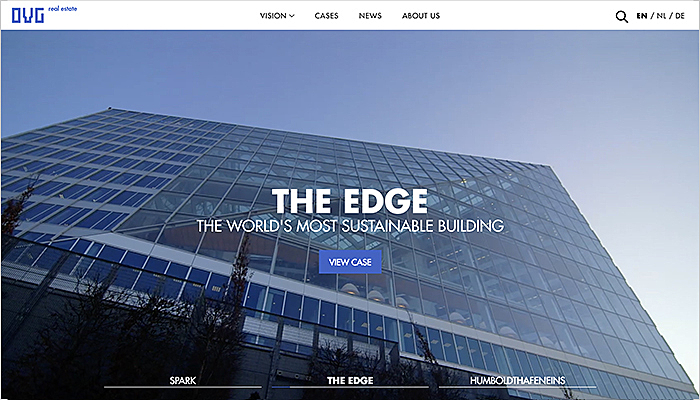 Source: ovgrealestate.com
OVG website designers have focused on eye-catching animation, high-resolution visuals, and dynamic elements. To keep their clients updated on the latest events, the company publishes the latest news in three languages.
9. Burnham Pointe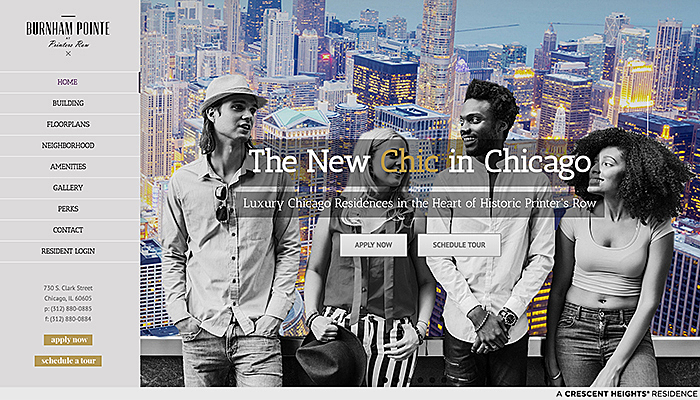 Source: burnhampointechicago.com
Some say repeating messages three times will effectively deliver the main thoughts to a reader. Burnham Pointe probably believes in this " rule of three". We counted three pairs of "Apply now" and "Schedule a tour" buttons on a single page – quite a convincing trick!
10. Omnam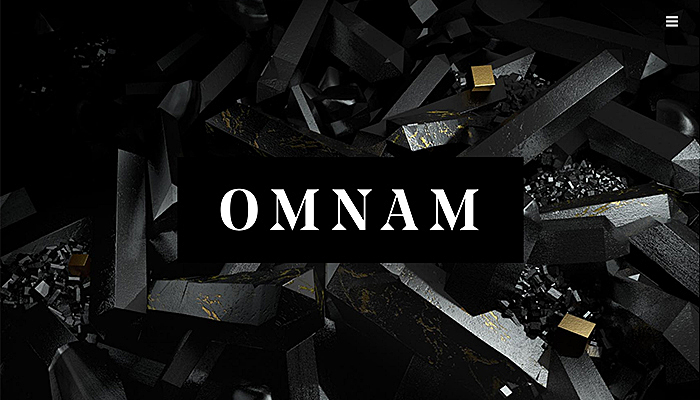 Source: omnamgroup.com
Our last favorite is the one-page Omnam, an amazing color match of black-white-golden shades and informative listings that can be opened and enlarged at the top of the page with a photo gallery and detailed descriptions of the offerings.
What's your favorite real estate website design? Still, have no inspiration? Contact the AGENTE team and we'll guide you through real estate website design best practices and ideas.
---
Stay tuned for news
Useful articles from our content team right to your inbox!
Let's talk
Is there a challenge your organization or company needs help solving? We'd love to discuss it.