28 January 2020
What is Proptech and Why Invest in It?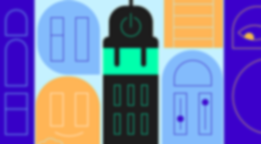 According to Statista, the number of real estate tech deals made worldwide has grown from 209 in 2014 to 382 in 2019. What's more, there is a 94% probability that budget analysis automation will affect the real estate industry worldwide.
This impressive statistics hints how perspective the industry is. We decided to go into the matter: give proptech definition and explain what perspectives it gives to the real estate market.

What does proptech mean?
Proptech, short for property technology, is digital transformation of the real estate sector. This collective term describes a wave of technical innovations in the real estate sector focused on optimizing the way people research, rent, buy, sell, and manage a property.
Why develop proptech? The traditional real estate has quite a few disadvantages. It is supply-constrained, has tedious leasing and payment processes, suffers from a lack of automation and flexibility. Proptech companies are trying to address all these challenges with an innovative approach to the industry.
Proptech evolution
The World Economic Forum classified the proptech sector into three categories: proptech 1.0, 2.0, and 3.0.
Proptech 1.0
This generation was characterized by the growth of online listing sites. It all started in the '80s with the invention of personal computers. Different property market analytics companies were established which produced a lot of real estate data. This wave ended in 2000 with the dot-com burst. At the same time, real estate agencies moved their markets online.
Proptech 2.0
Advances in computing made the development of complex transactional environments faster and more accessible. The use of data analytics and virtual reality allowed the real estate market to offer better and more specialized services for customers.
While the first wave was mostly comprised of established companies going online, the second wave witnessed the emergence of startups operating in the commercial, residential or mortgage sectors. All these startups can be divided into three verticals: smart real estate, the shared economy, and real estate fintech.
Smart real estate describes technology-based platforms that facilitate the operation and management of real estate assets with the Internet of Things. IoT is the driving force of change in the sector that encouraged aspects such as energy efficiency, sharing economy and smart construction. The technology allows both users and investors to expect that buildings will operate cost-efficiently and are highly functional at the same time.
The shared economy is founded on transactions enabling the sharing of real estate assets. The assets can be land or buildings, including shops, offices, storage, housing, and other property types. The shared economy platforms provide information for prospective users and sellers of space, or even facilitate or effect rent- or fee-based transactions.
Real estate fintech vertical involves the trading of real estate asset ownership, both freehold and leasehold. Startups in this vertical enable faster and more convenient trading of real estate assets (buildings, shares or funds, debt or equity) helping to lower the illiquidity of the notoriously solid asset class.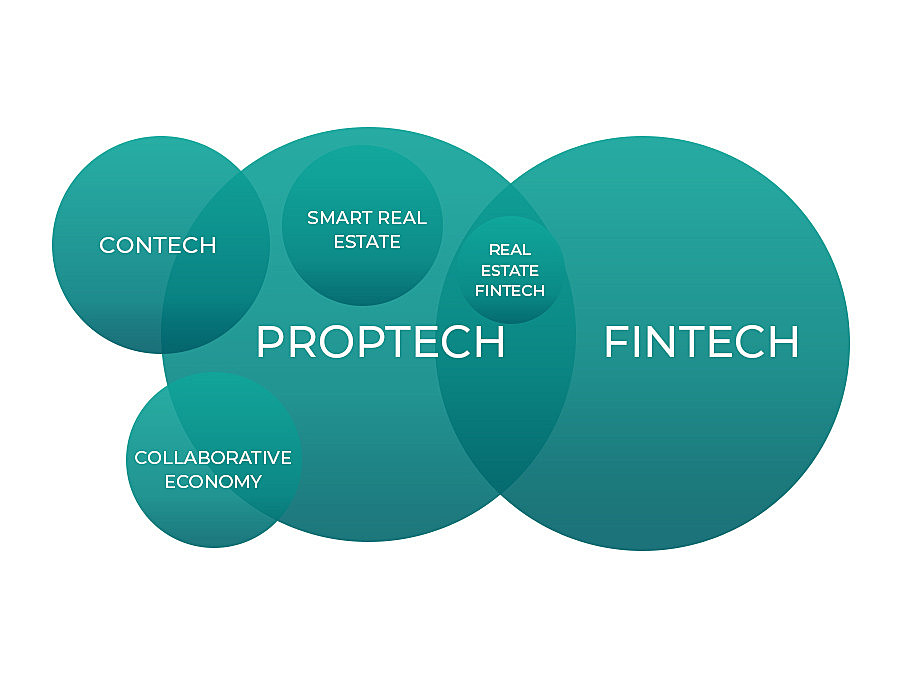 Source: Fast Invest
Proptech 3.0
New technologies are giving more opportunities to refine the real estate market. Financial sector innovations enabled the real estate sector to enhance the transparency and fluidity of its operations with security mechanisms. Big Data, AR and VR, 3D printing and cryptocurrencies will continue to play a bigger role in proptech.
Proptech 3.0. solutions
What does proptech mean for real estate? The concept brings new realia to the market which both make tenants' lives more comfortable and also help real estate investors to make good money.
More and more leading VCs have been acknowledging the vast spectrum of proptech opportunities which will give them juicy returns. We've collected the latest applications of proptech that are already used in real estate.
Drones and AI adoption
Construction companies and building owners deploy AI systems in buildings to manage operations (elevator maintenance and heating efficiency) and predict behaviors, usages, and trends based on the data it gathers. Drones, in their turn, are used to plot out sites and monitor developments after they are completed.
Connected properties
The most vivid example of this trend is WeWork. The company possesses 335 locations that provide subscription-based flexible office desks that are highly intelligent and adjustable to the users' and residents' needs.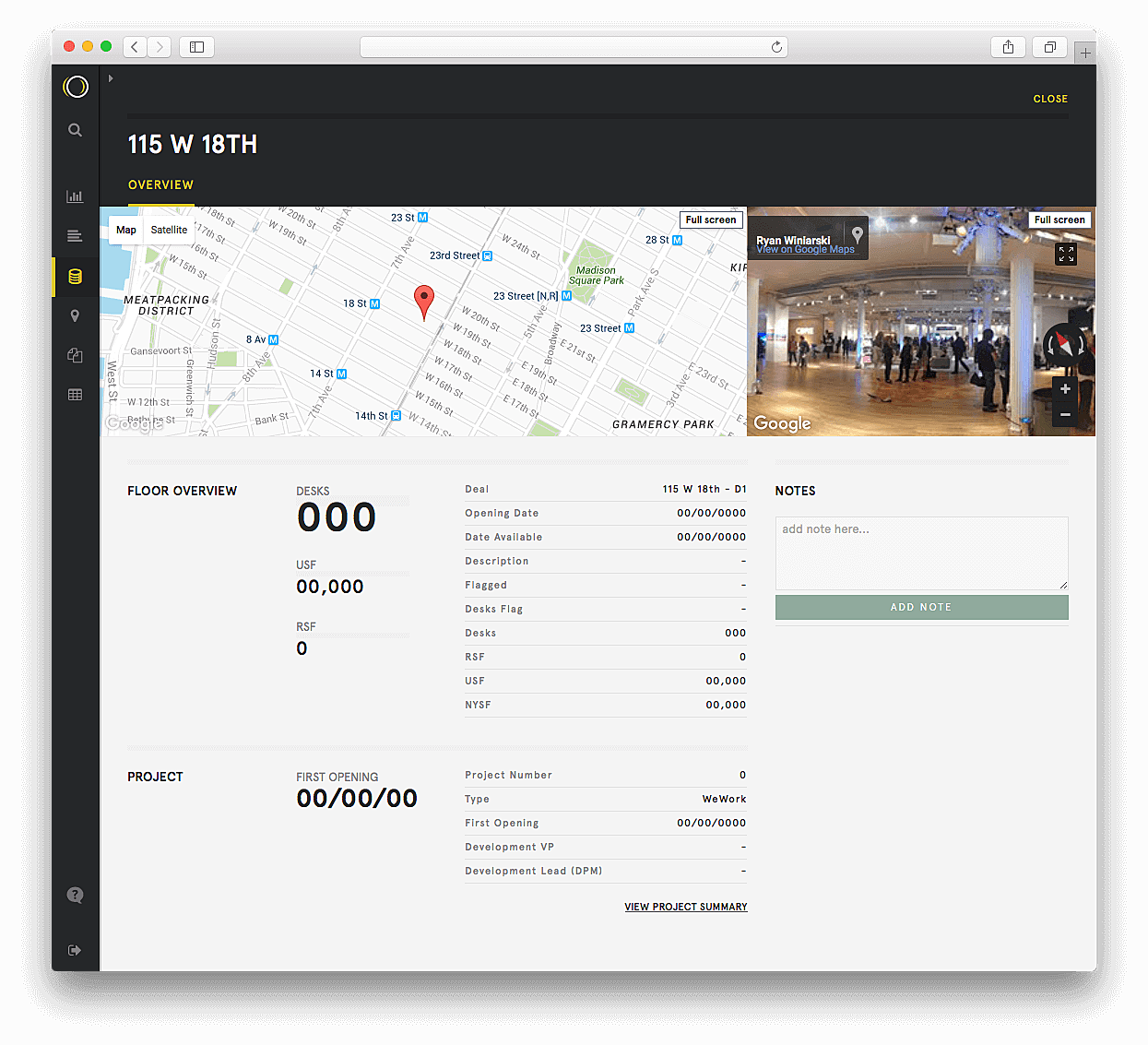 Source: WeWork
AR and VR
These technologies are majorly used to provide customers with virtual tours around properties or help to visualize how furniture samples will go with the design. Read also: Top Furniture Website Design Examples
Virtual reality property tours. The old-school way to show properties is to take clients to different locations before they decide on the one they want. This requires a lot of time, especially when properties are far from where a client lives. VR technology helps solve this problem, allowing clients to virtually visit properties staying in their homes. With VR headset, you can experience immersive, three-dimensional walkthroughs of locations.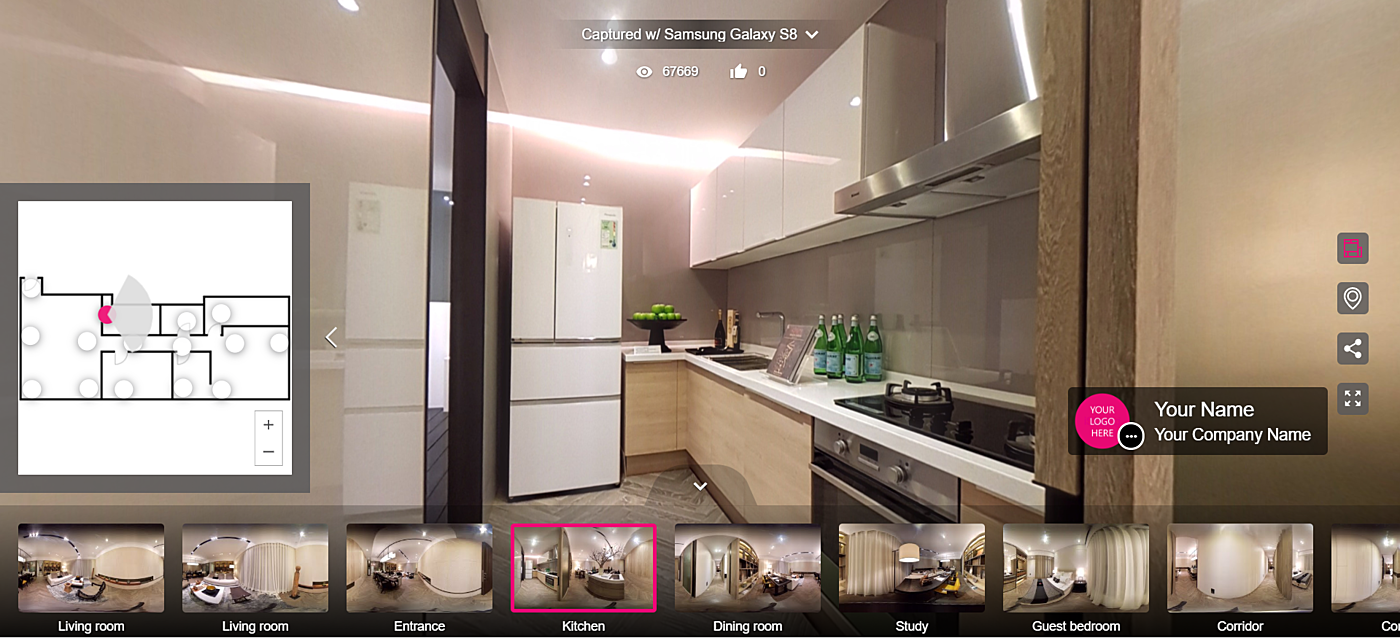 Source: iStaging
AR in interior design. AR applications can simulate your furniture and interior design products in 3D augmented reality in real time. Such apps allow to look at a collection of furniture items, choose between colours and visualize multiple models at the same time to find the ideal layout and design of the room.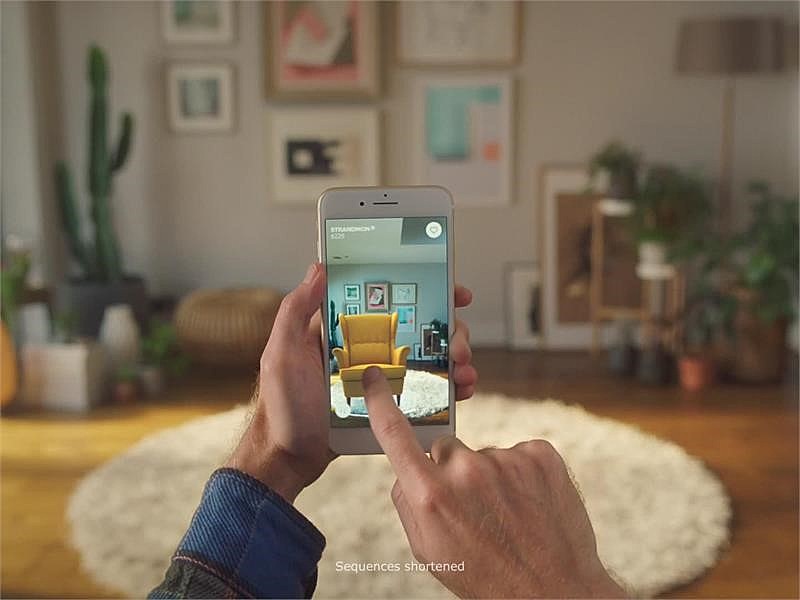 Source: IKEA
Bots
The AI-based apps like ManyChat help real estate agencies stay in contact with their clients 24/7, irrespective of the time zone.
Blockchain
This technology has revolutionized the way transactions are made making them more transparent. Smart contracts are becoming more widely used in the world of commercial real estate because they don't need any third party in a real estate transaction.
Crowdfunding
This is the practice of funding a venture by raising many small amounts of money from a large number of people via an online platform. Such crowdfunding platforms allow anyone access to become an investor in real assets.
Online property leasing and purchasing
Property management solutions allow owners to manage all the quotes, bookings, payments, calendars, communications, and documents in a single fully integrated place.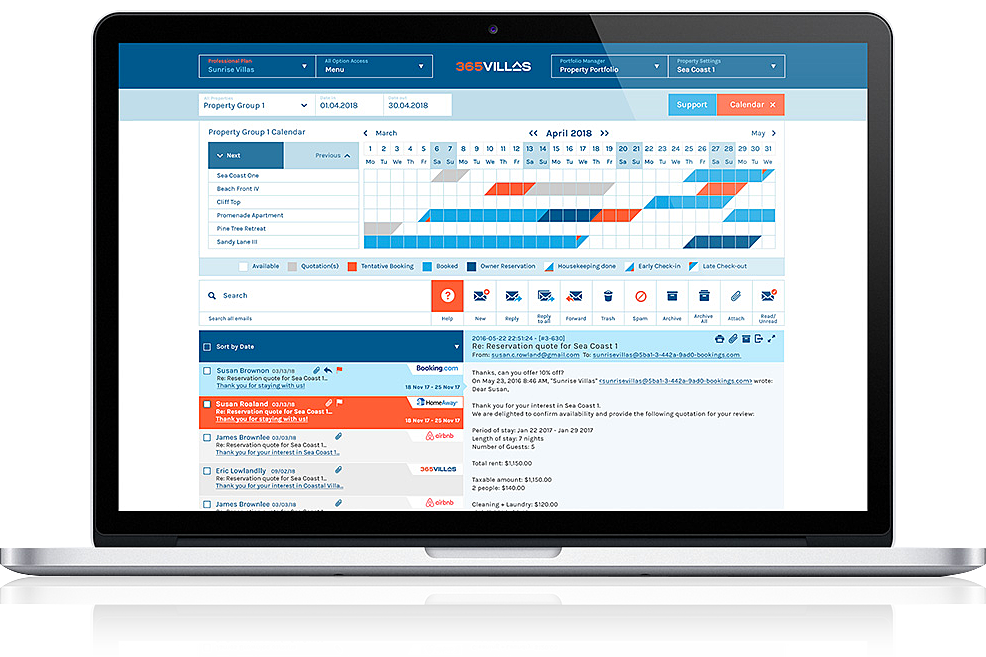 Source: 365 Villas
Big Data solutions for property management firms
Such software programs can help to create operational transparency and see the true picture of a company's operations. Secondly, Big Data helps you to test different solutions and use the results to refine your existing processes.
Technologies connected with biometrics
Voice commands, fingerprints, and facial recognition are used to enhance security in buildings where sensitive information is stored.
Read also: Why Digital Twins Are Important For Commercial Real Estate?
Geolocation
This technology can give agencies better insights into the location of a particular property and exploit it in a more specific and targeted way. Artificial intelligence collects critical data about the location, and this data can be analyzed and used to predict future changes, for example, the change of price on the property in the area.
Home automation systems
Such home assistants have a rich library with dozens of categories, such as Energy, Sensors, Health, Image processing, Multimedia, etc. It also supports a large number of services, is connected to different sensors and devices, and is usually integrated with Amazon Alexa and Google Assistant.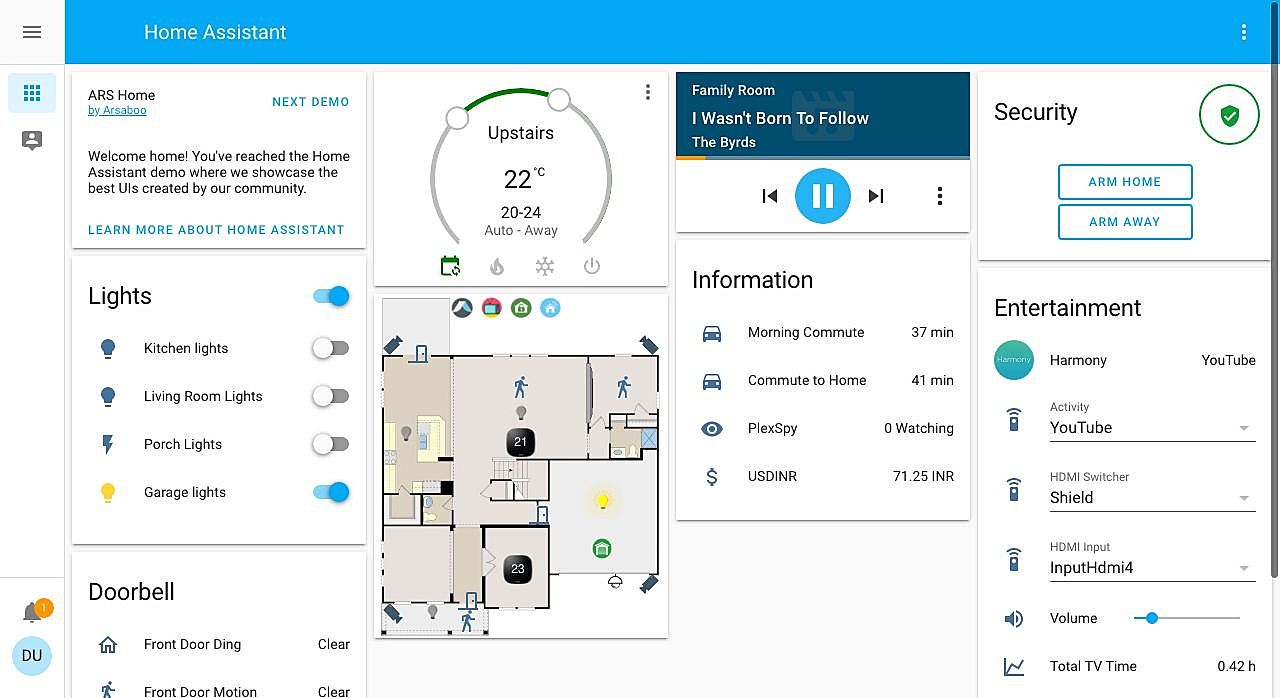 Source: Home Assistant
Building management systems
These computer-based control systems are installed within buildings to monitor and regulate the building's electrical and mechanical equipment to confirm sustainability. The most common primary function of the BMS is the control of Heating, Ventilation and Air Conditioning Systems (HVAC) including:
Air Handling Units
Cooling Towers
Tenant Condenser Water
Chilled Water Plant
Heating Water Plant
Exhaust Systems
Computer Room AC
Zone Controls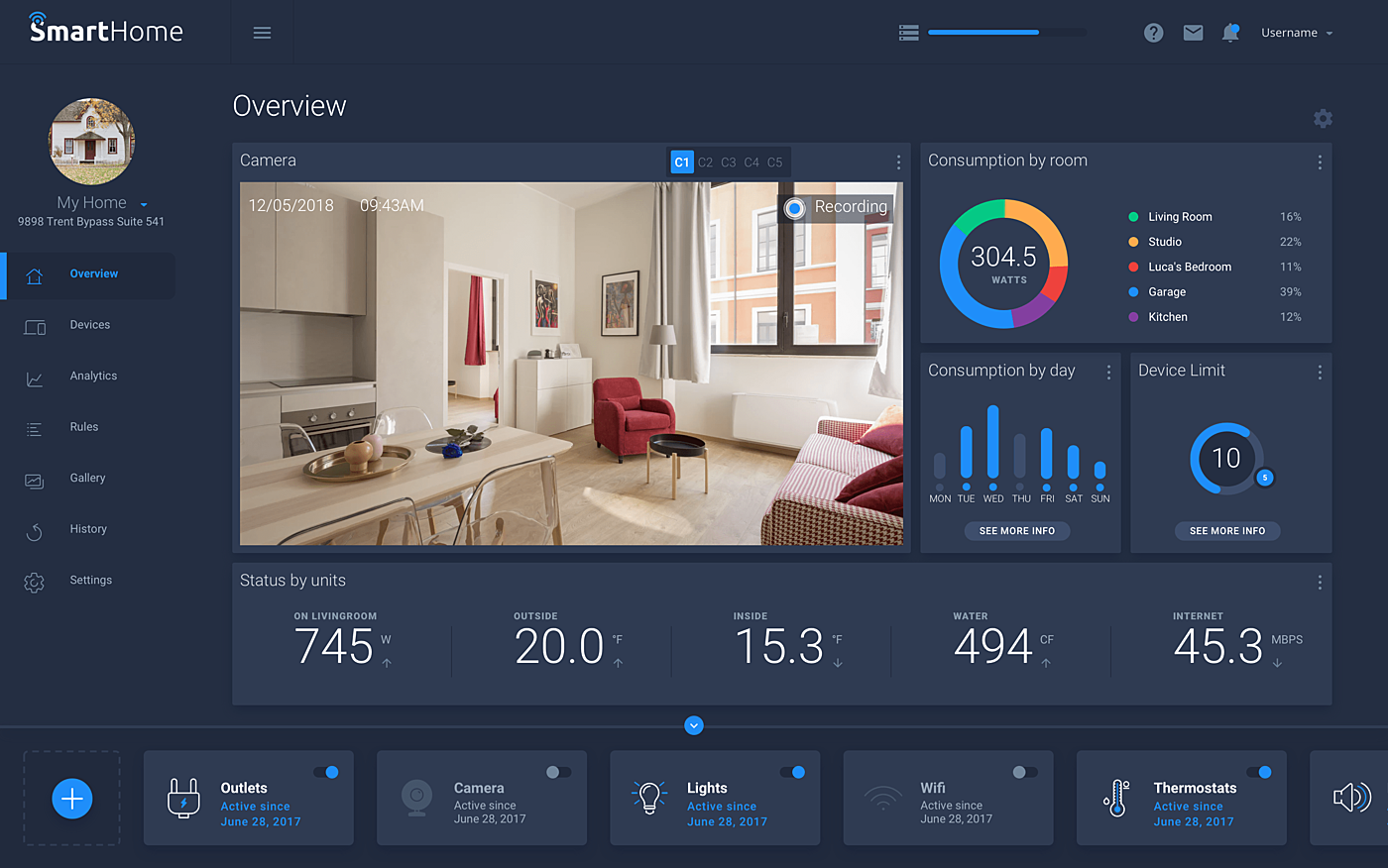 Source: InVision
Our experience in building management system development: https://agentestudio.com/expertise/proptech
Real estate management systems
These apps assist real estate agents in improving productivity throughout the entire real estate lifecycle. The systems have such features as listings with high-quality images, maps, detailed information about the property, search filters and real-time messaging. This all helps both real estate agents and clients to make a successful deal.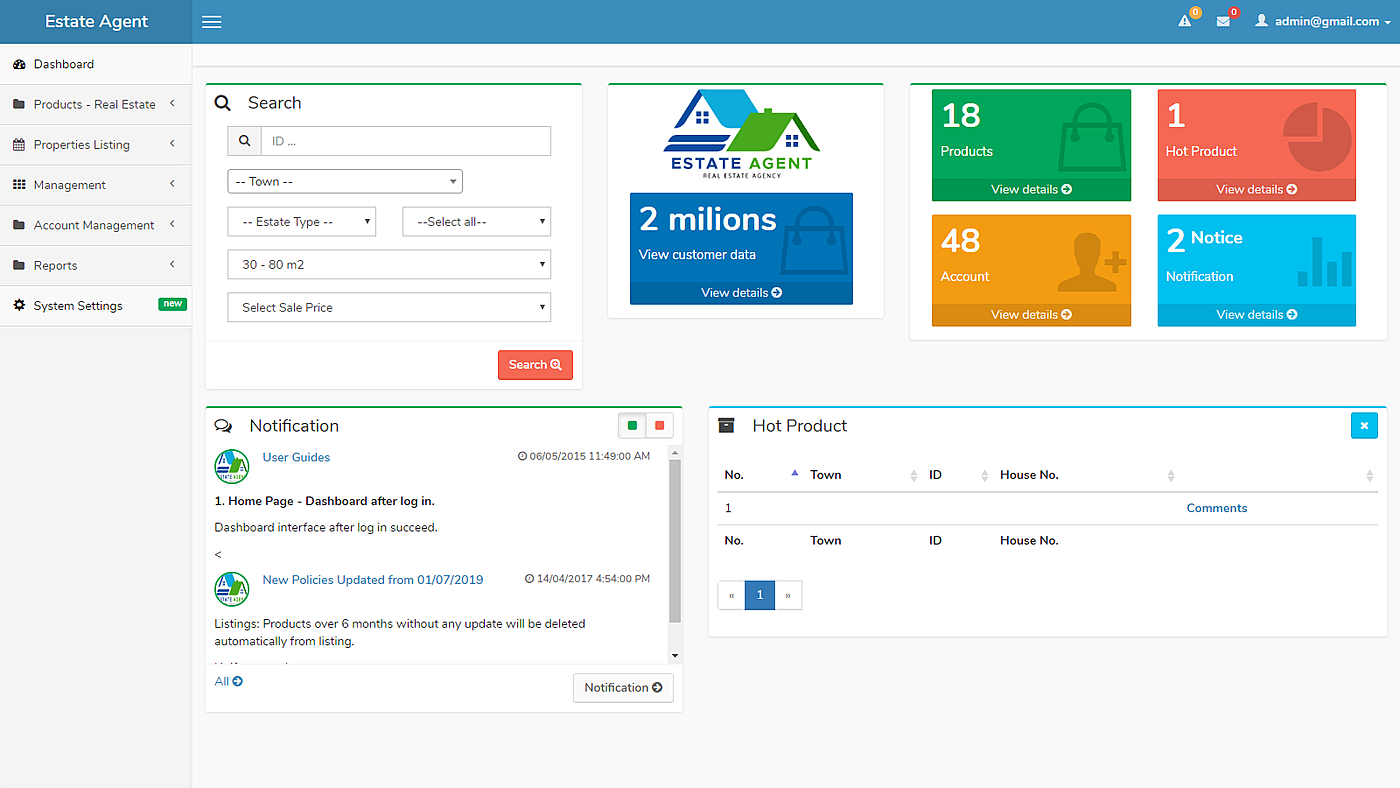 Source: Code Canyon
Investment in proptech
Nowadays, a lot of startups launch property-technology platforms that simplify the complicated process of buying, selling, renting, or owning a property. Venture capitals have already acknowledged the prospects of the proptech market and are willing to dip into their pockets and invest in proptech. In the U.S. market alone, investments have exceeded $ 10 billion by 2019. Here are the names of the biggest players and the monies invested into them:
Compass
Compass, a real estate online platform that provides a variety of tools for agents, such as real-time pricing, automated multiplatform listings, and marketing software. $370 million of investments.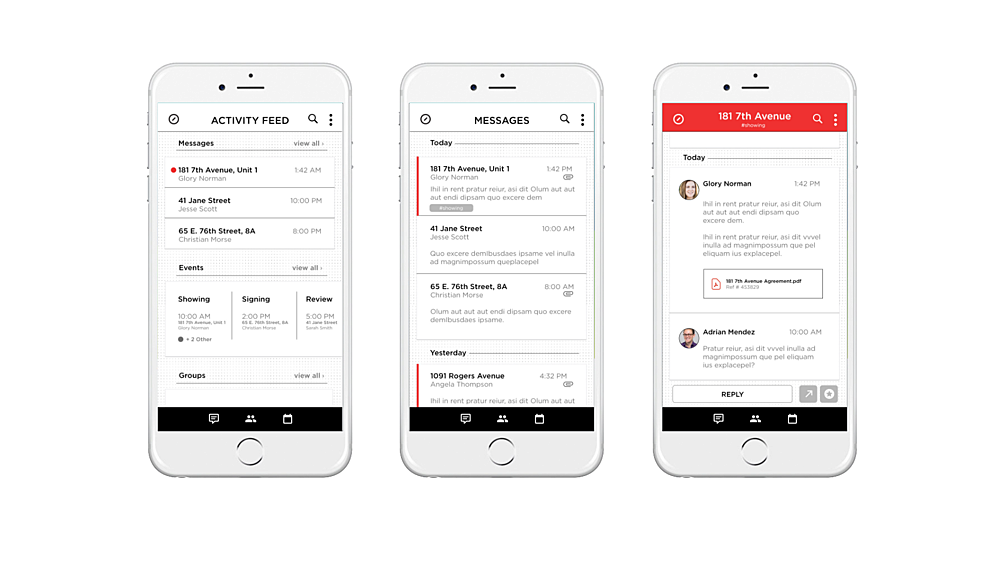 Source: Compass
Opendoor
Opendoor platform buys properties directly from sellers for cash. It allows clients to skip the repair work, deduct the costs and choose any close date from 10-60 days. $300 million of investments.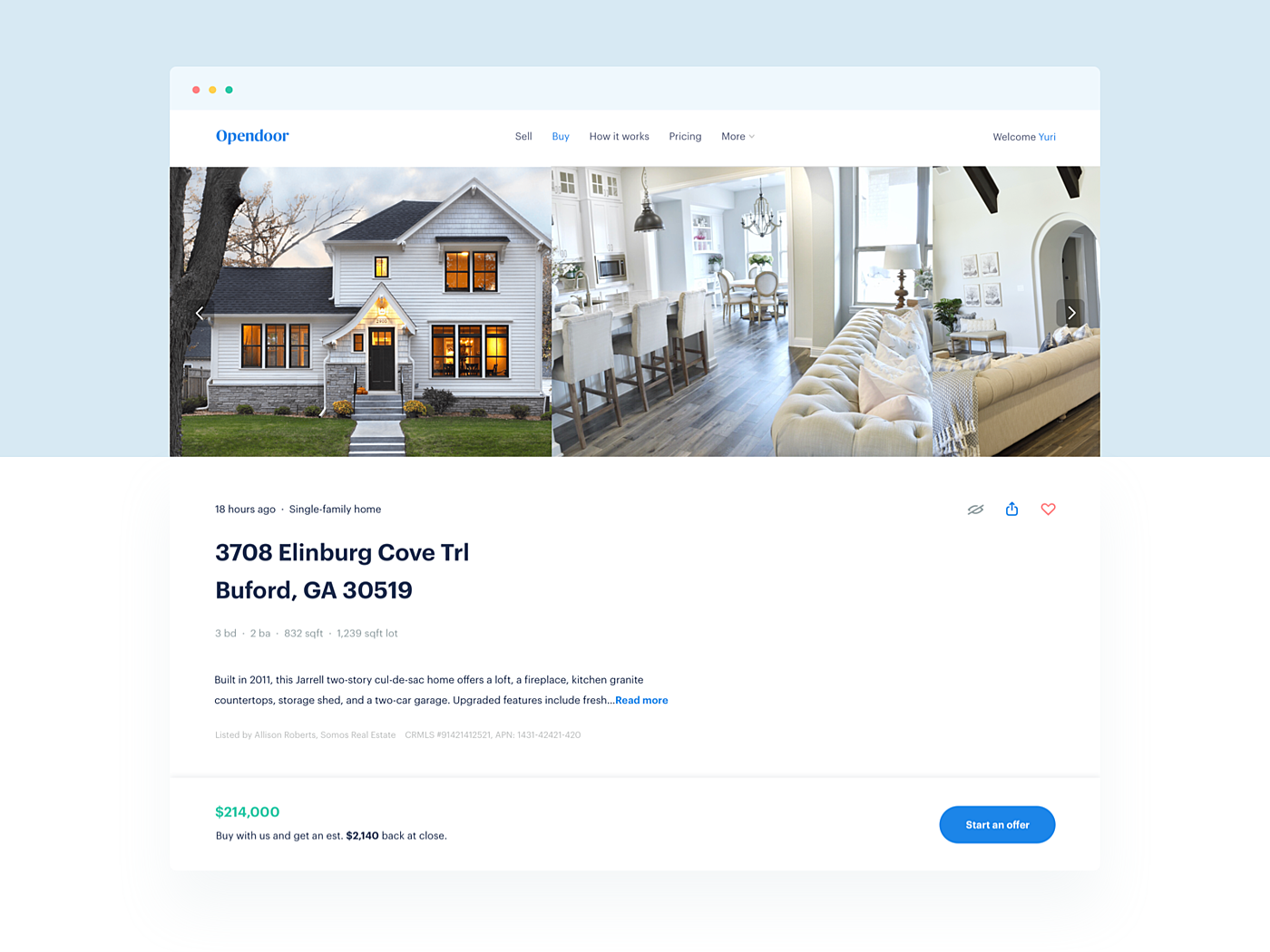 Source: Opendoor
Clutter
Clutter helps clients to pack, store, and move customers' belongings­ letting them track their inventory online. $200 million of investments.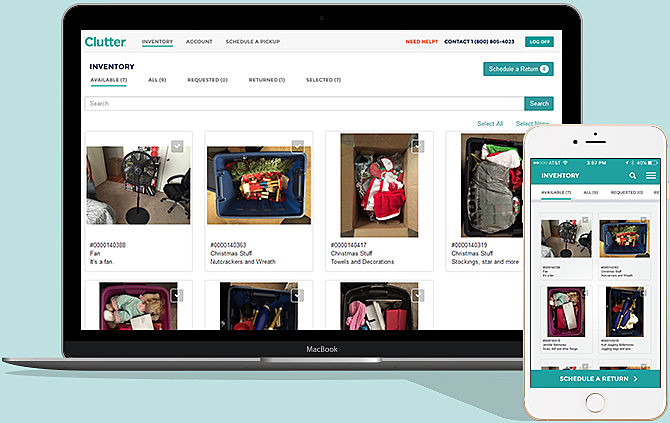 Source: Clutter
Our Experience
Recently, we've had an opportunity to work with several clients involved in proptech and harnessed our knowledge and skills in creating a perfect interface for a smart building management system. You can take a sneak peak on it here: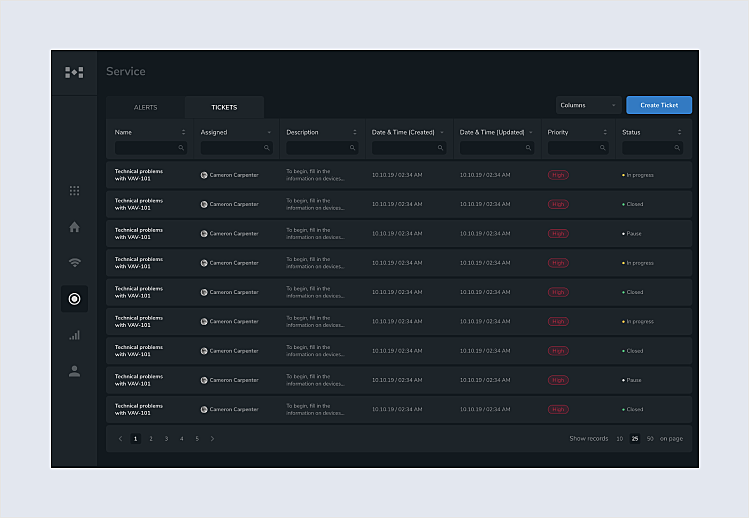 Source: Agente
Soon, we'll share with you the challenges we came across while working on this project and show the final result. Stay tuned!
Final thoughts
According to James Dearsley, the co-founder of global property and proptech platform for business Unissu, "no other industry that has gone through a digital transformation has ever gone back". It means that proptech will revolutionize traditional homes and offices on all fronts, from the way they're built and maintained to the way they're sold.
---
Agente is already involved in the change, making UX/UI design and frontend development for digital proptech systems. And we are happy to inform you that we are ready for new challenges – just share your idea and we'll help!
Rate this post!
349 ratings, average ratings is 4.6 out of 5
Stay tuned for news
Useful articles from our content team right to your inbox!
Let's talk
Is there a challenge your organization or company needs help solving? We'd love to discuss it.