14 November 2021
10 Smart Building Trends For 2022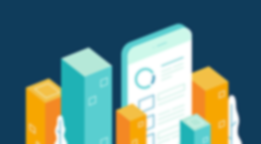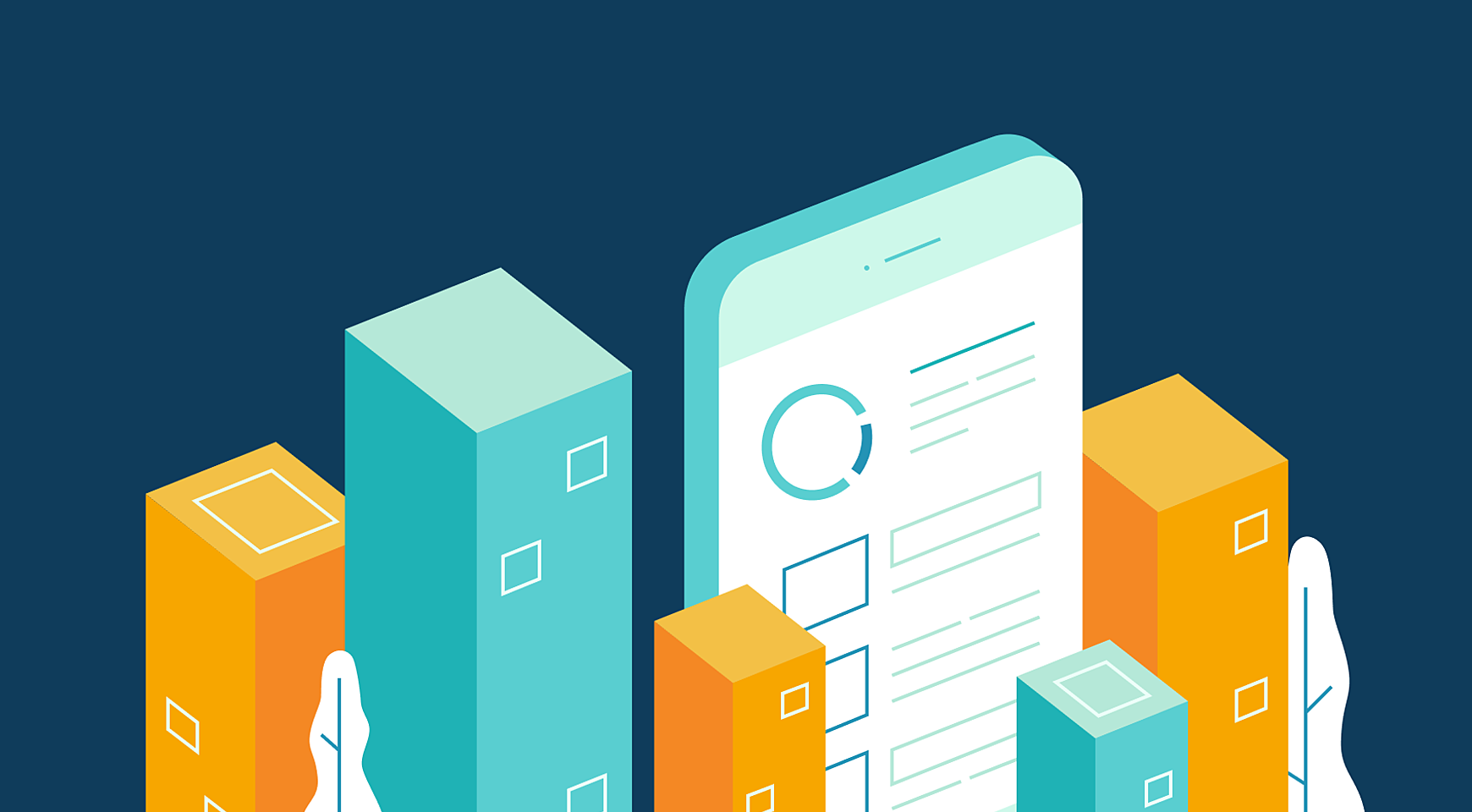 Smart building has become one of the fastest-growing technologies in the proptech industry. It is estimated that the global market for the Internet of Things in Buildings (BIoT) will rise from $22.93Bn in 2014 to over $85Bn in 2020. The major factor driving smart building market growth is global energy utilization concerns. Yet, finding efficient ways to use energy isn't the only reason for buildings to become smart. Agente has collected top smart building trends for 2022 that already get huge investments.
We've divided the trends into 3 logical categories: security, eco friendship, and building management.
Smart building security
Indoor security
Facility managers can easily keep the building safe with the help of cameras and access control systems.
For example, smart indoor camera Netatmo sends an immediate alert if an intruder has been detected in the building while recording everything that happens in the house.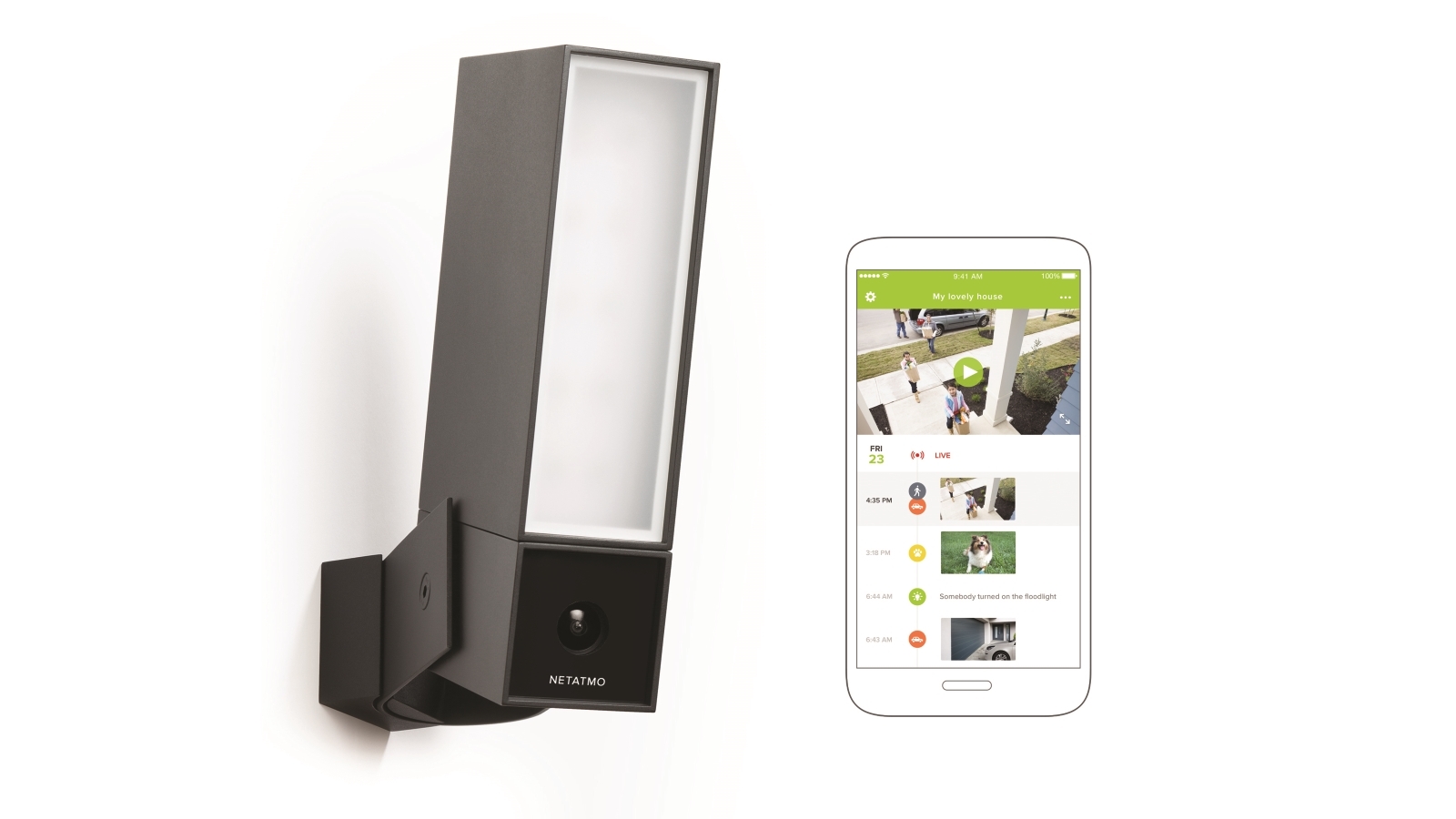 Source: netatmo.com
Automated access control systems, such as Kisi, are cloud-based. This allows a variety of customizable credential options such as a mobile app, personalized key cards, key fobs, or temporary links sent to a mobile phone. These systems also provide remote management and integration with third-party services, such as scheduling, intrusion alarms and surveillance.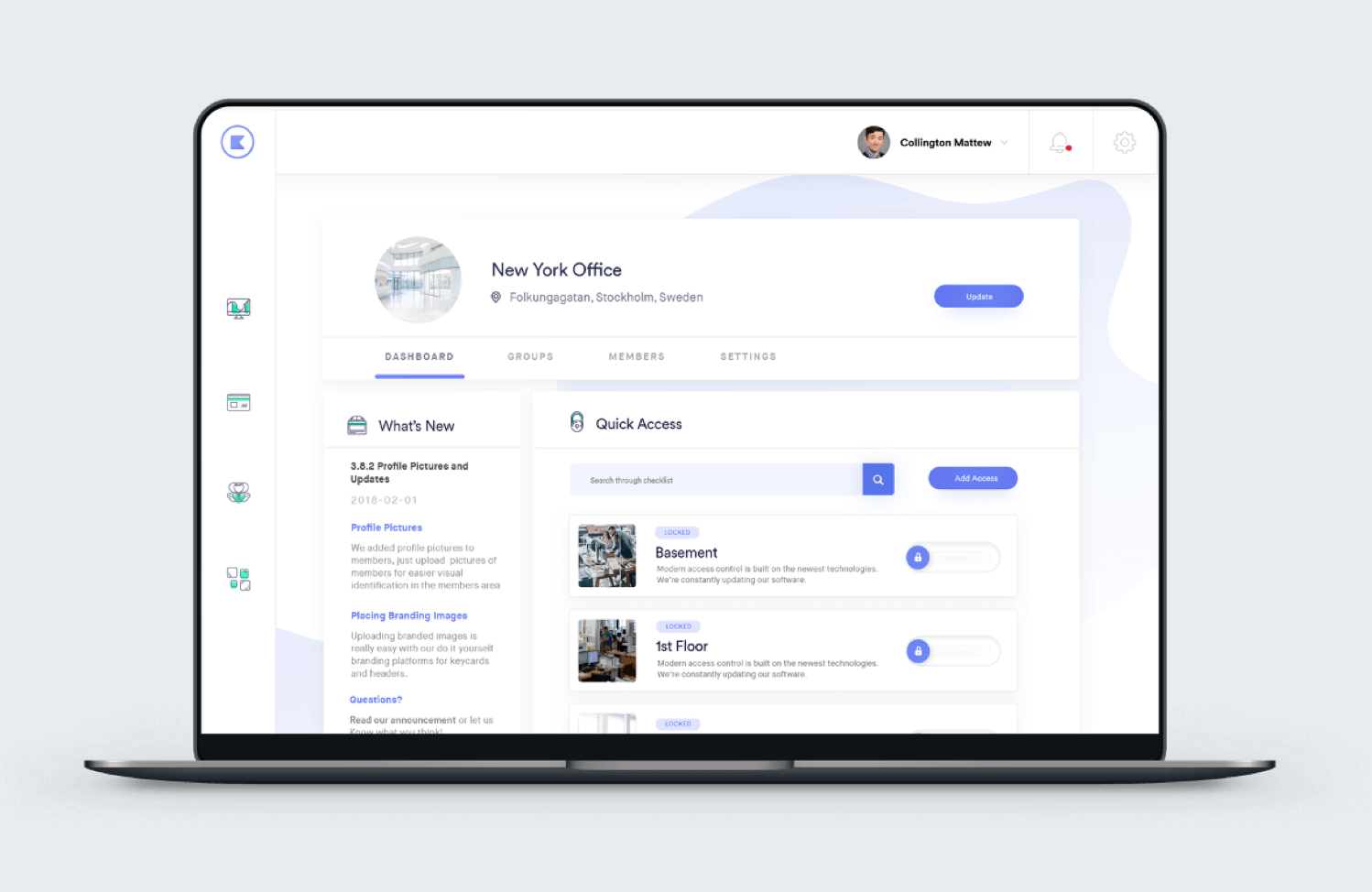 Source: getkisi.com
Cybersecurity
Smart building IoT trending features have a considerable downside. They make our homes and offices exposed to cyber-attacks. According to Avast Smart Home Security Report 2019, "out of all smart homes worldwide, 40.8% have at least one vulnerable connected device which puts the entire smart home at risk".
"Out of all smart homes worldwide, 40.8% have at least one vulnerable connected device which puts the entire smart home at risk.",—Avast Smart Home Security Report 2019
It's scary to come home and realize that a single smart light bulb can give hackers full access to your Wi-Fi credentials. But such IoT giants as Intel and Siemens won't let smart building industry trends get in the way of cybersecurity.
They incorporate secure coding standards and penetration testing practices into the development of smart home products. What's more, they release software security updates to patch newly discovered vulnerabilities.
The latest trend in cybersecurity is biometric authentication. Fingerprint and eye scanning, voice and facial recognition – these are the most effective protection methods for it's nearly impossible for two biometric pieces of data to be identical.
Eco friendship
Smart lighting
The concept of smart lightning is not so new but highly popular for its ease of implementation, high energy payback, and health benefits.
You know that our brains are sensitive to light, right? When it's dark for a while, our brains tell us we're tired and that we should have some rest. And vice versa, when the sun comes up our brain senses it and tells us to wake up. With our hectic lifestyles, we can't follow the sun, especially in wintertime, when we don't get enough daylight.
Smart lights help us hack that biological clockwork by simulating sunrise to help us wake up early. You can also have an easier time falling asleep setting your bedroom's smart lights to fade out slowly over 20 minutes.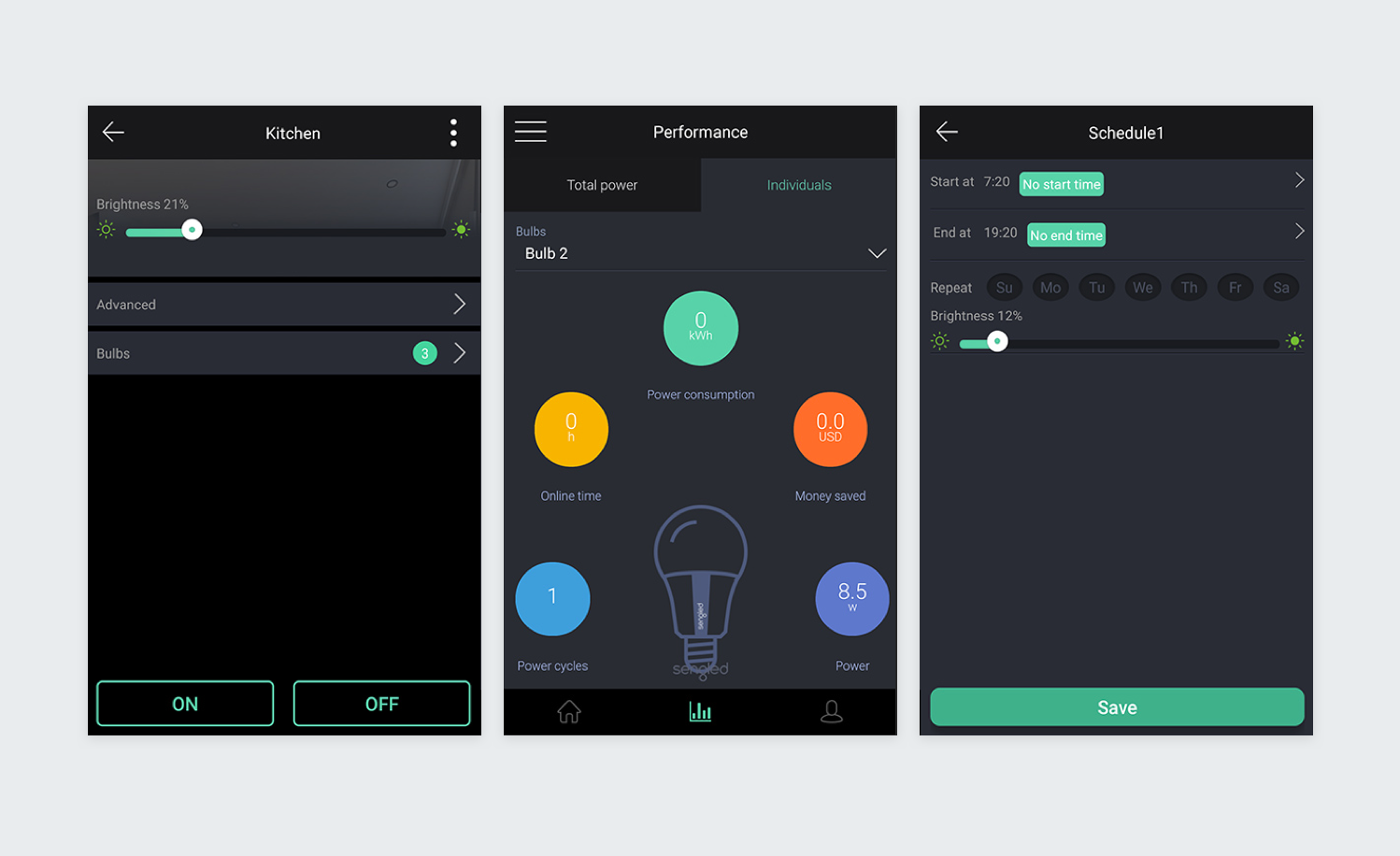 Source: play.google.com
Sengled light bulbs connect to Amazon Echo and Google Home devices, allowing for hands-free voice control. Also, you can find the Element Home app for these bulbs in App Store and Google Play.
Take a look at the functionality. The group control function lets you turn all the lights in your home on or off at the same time. There are sensors embedded into the bulbs that can detect occupancy, level of activity, temperature, humidity, and other factors and send this data to the cloud. All these smart functions help to save energy because the lights turn off automatically when nobody's in the room.
Air quality monitoring
According to a Harvard University study, "people who work in well-ventilated offices with below-average levels of indoor pollutants and CO2 have significantly higher cognitive functioning scores."
This is why buildings are increasingly equipped with wireless sensors that monitor CO2 levels and harmful small particles.
The Plume Labs Flow, for example, monitors air device no matter where you are, including the home. The portable device measures three categories of pollutants; nitrogen dioxide, volatile organic compounds, and particulate matter.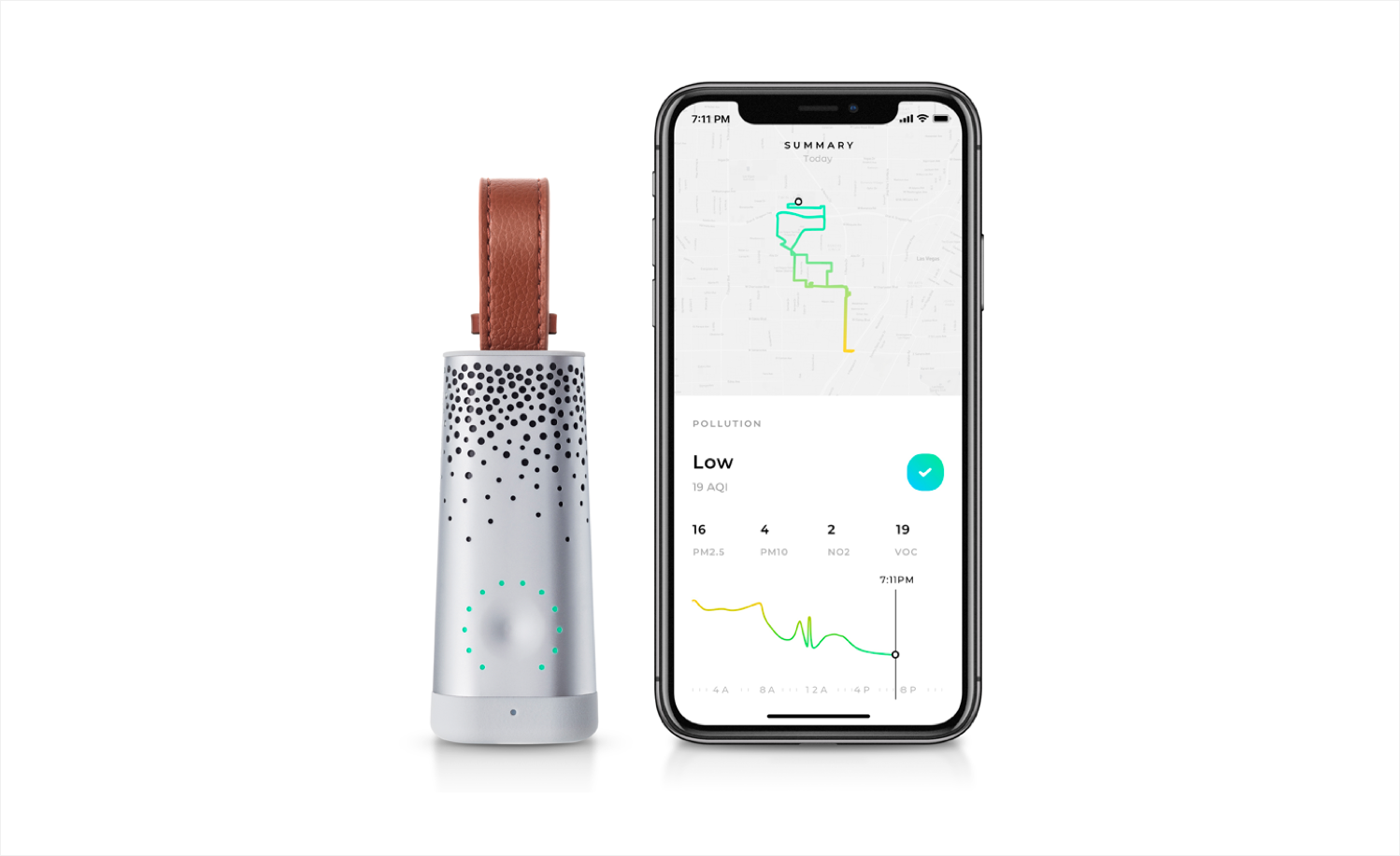 Source: PlumeLabs
The device is connected to your smartphone, and with the help of a dedicated app, you can track the air quality minute-by-minute (if you have nothing else to do). When the level of pollution has reached a dangerous level, the device sends out warnings and adjusts the ventilation if you are in the building.
Energy efficiency
Today, relatively few buildings use any form of real-time energy reporting and continue to rely on the manual meter reading. This technology trend for smart buildings helps to make real-time energy reporting accessible. IoT provides access to real-time monitoring of electric, water and gas meters with the help of Distributed Energy Systems (DES).
One of the examples is the DES developed by Siemens. This is an array of energy generation, storage, monitoring, and control solutions covering energy in the forms of electricity, heating, and cooling.
By integrating DES into its design, a smart building will be able to lower energy costs, increase energy efficiency and secure energy supply while reducing carbon emissions.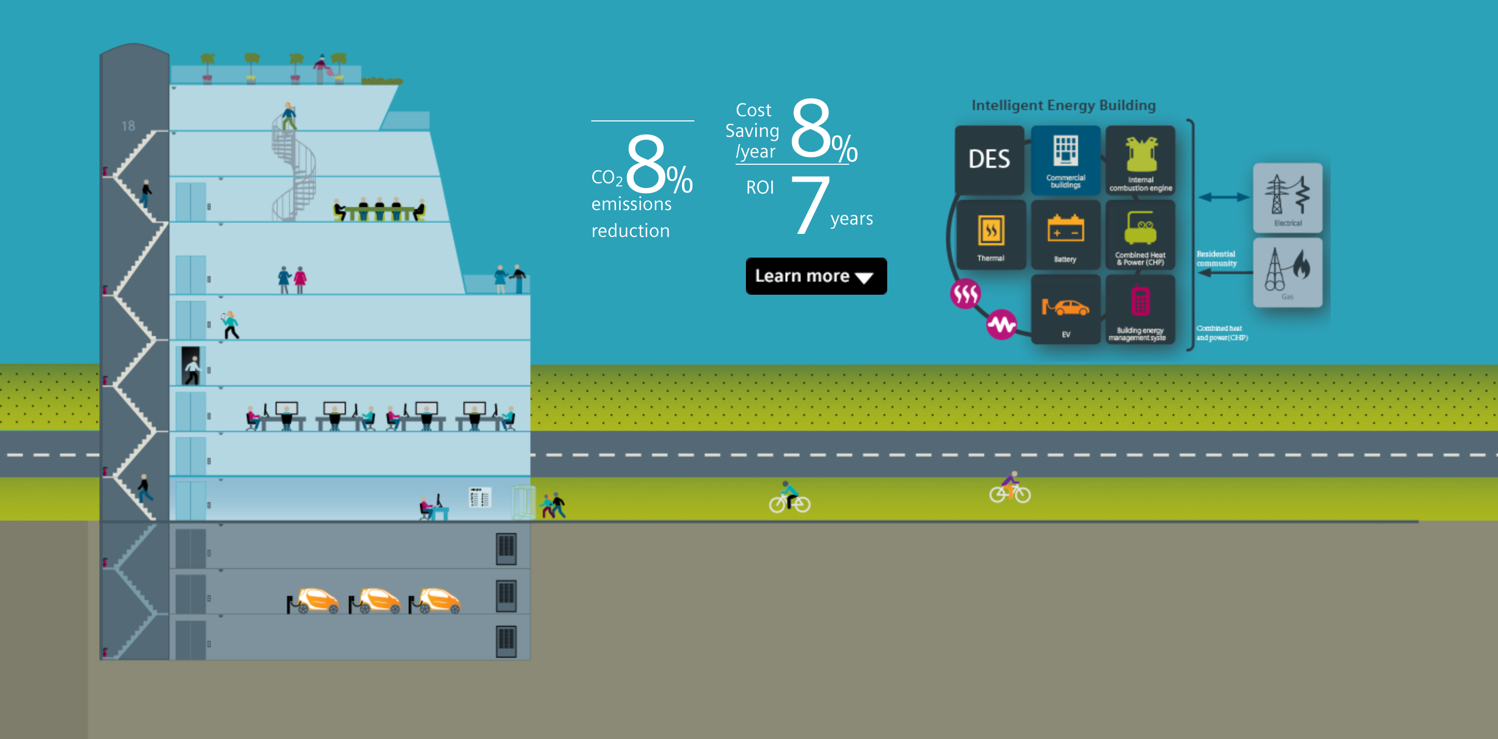 Source: Siemens
Building Management
Predictive maintenance
Smart technology enables facility managers to save maintenance costs switching from a reactive to a predictive maintenance model. Building IQ predictive maintenance system work the following way:
Sensors placed around radiators, boilers, pumps and other machinery detect critical levels of noise, vibration or heat. When a certain threshold is reached, a warning is sent and the issue can be fixed before it escalates.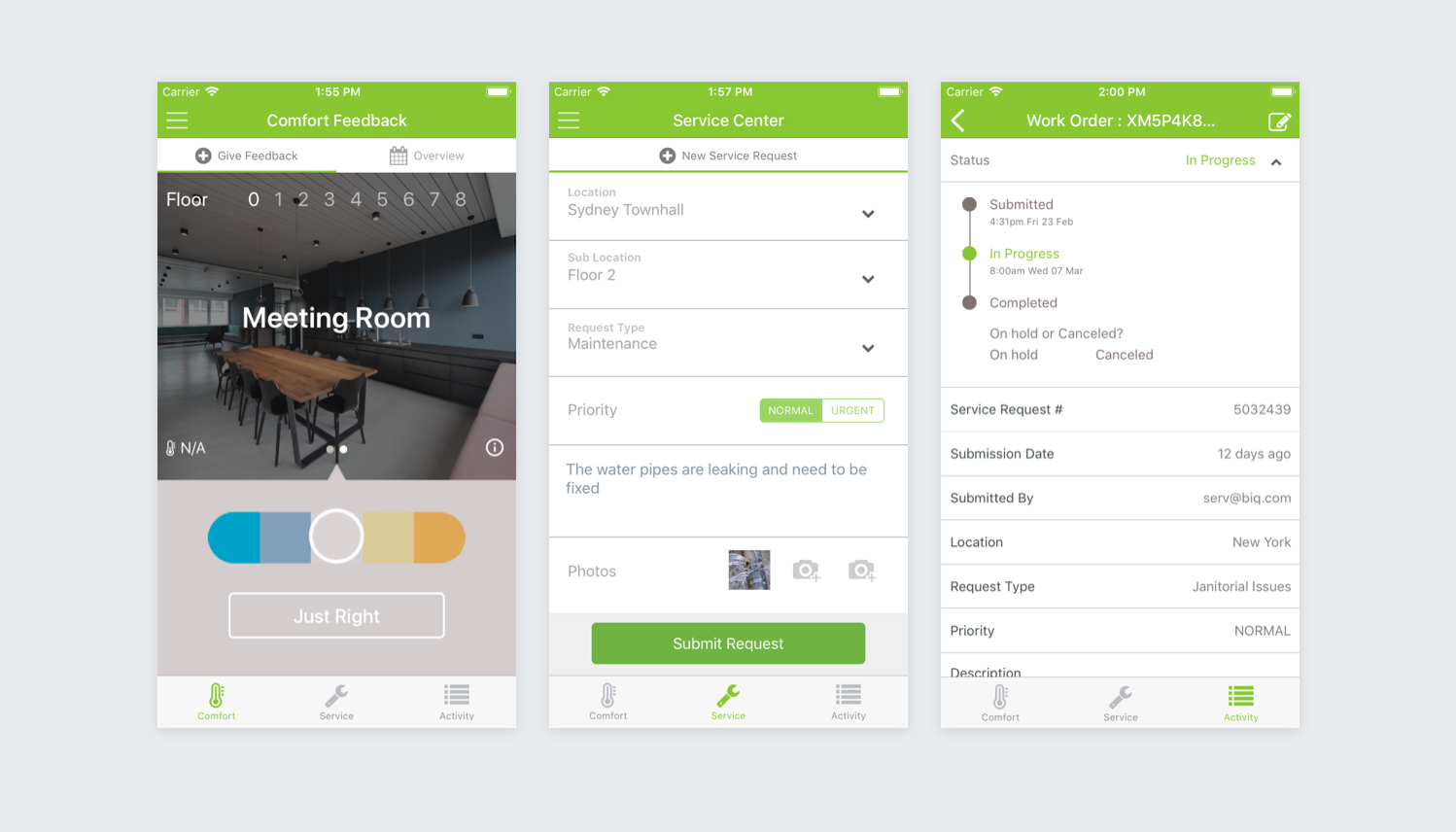 Source: BuildingIQ
Real-time cloud visualization
The times of premises-only access to visualization services are gone. Access to real-time data concerning the building is available miles away from the building itself with the help of this trend in the smart building industry.
Building engineers and other facility management personnel can have access to real-time alerts and visualizations being away from the premises. This is one of the most widespread smart building trends since most of IoT platforms provide cloud infrastructure.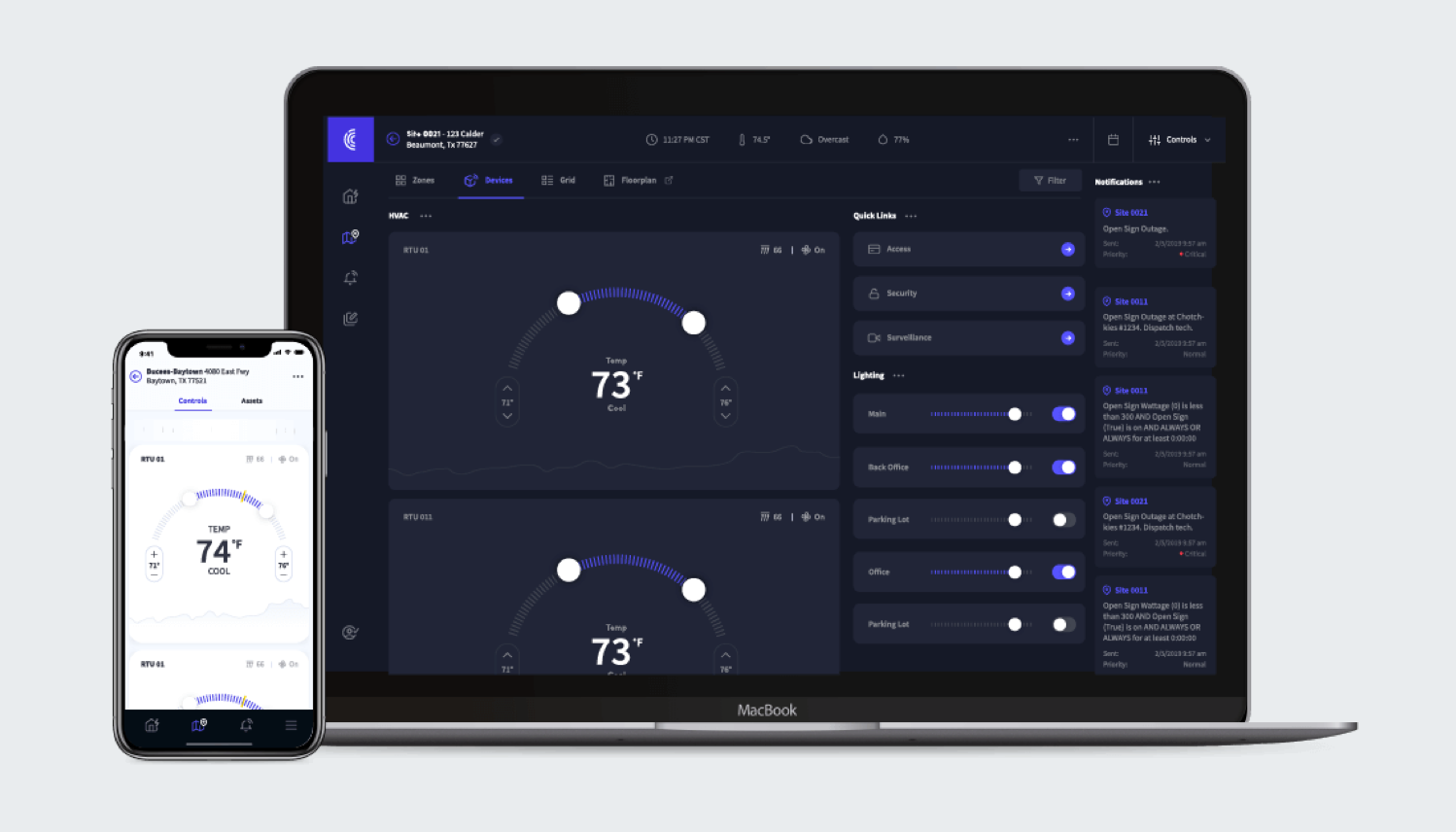 Source: FSG Smart Buildings
WELL Certification
Launched in 2014, WELL Building Standard (WELL) is the world's first building standard focused exclusively on human health and wellness. This is an international assessment procedure that encourages active lifestyles and promotes a high standard of air quality and natural light based on years of medical, architectural and scientific research.
WELL, measures building attributes that have the biggest impact on occupants' health. These attributes were divided into several categories: fitness, comfort, air, water, mind, nourishment, light, and innovation. These categories encompass around 100 measurements in total. If a building or its project meets WELL requirements, it is awarded a WELL Certificate by a WELL Assessor.
We'll touch upon two smart building market trends actively developed in 2019: intelligent parking and bundling.
Intelligent parking
Intelligent parking spaces, such as the ones made by Parkeon, in and around the building are equipped with cameras and sensors that detect what parking spots are free and send this information to commuters. Visitors and tenants can also reserve parking spaces in advance.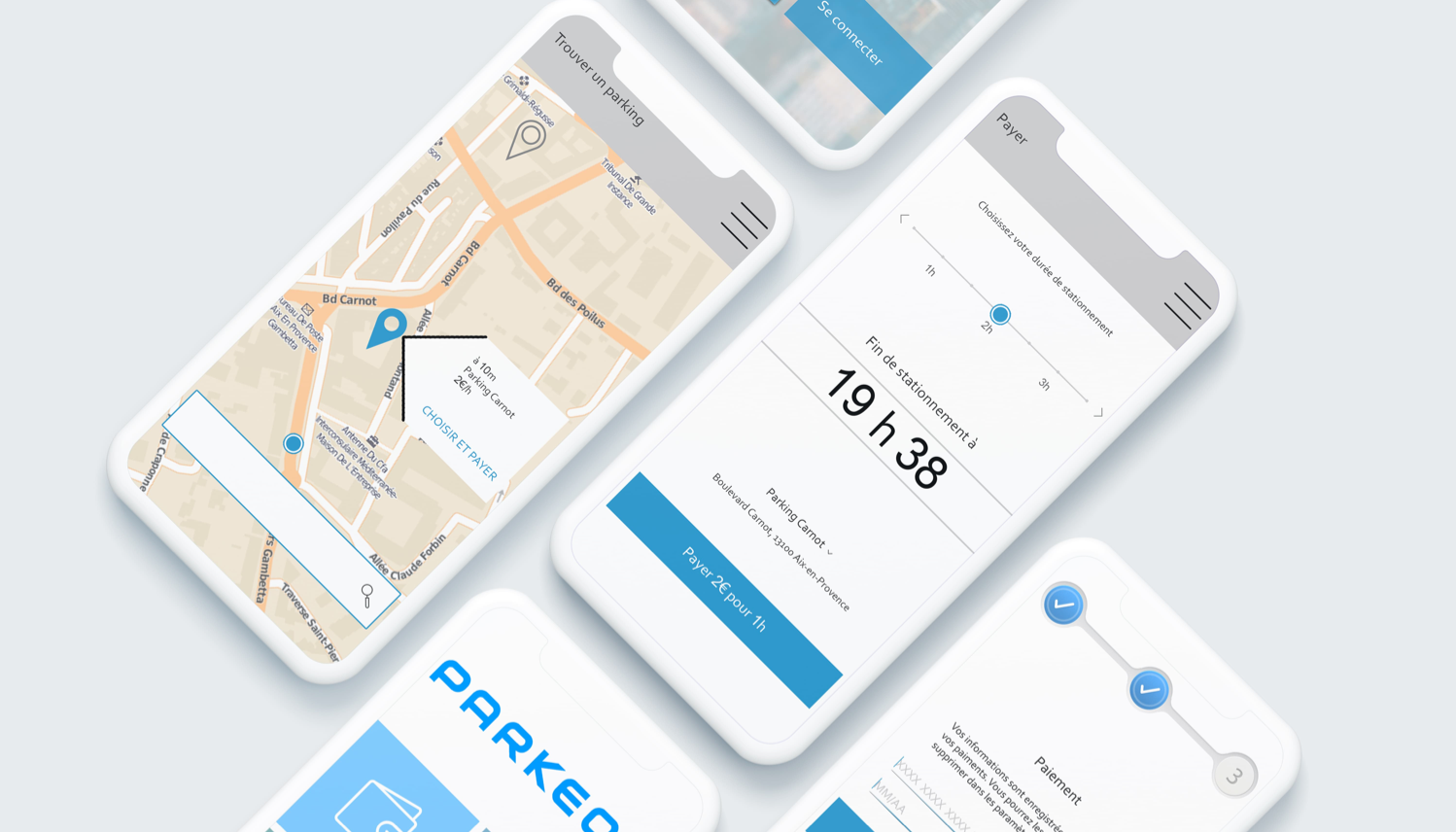 Source: Parkeon design concept
Bundling
Smart building bundles, such as Tyrrell, allow to link different smart energy-saving technologies together and integrate them into a building at once. A bundle may include a smart plug, a wireless digital thermostat, and a wireless smart home hub, or a wireless smart plug, a wireless smart relay, and a wireless smart hub.
This way all the systems work in synergy enabling cost savings of up to 15%.
Our experience at Agente
One of our latest smart building management system projects featured UX/UI design and frontend development for the NY client. The client was looking to raise the quality of field service, get actionable insights for business owners and reduce energy consumption.
The product showcased the portfolio of buildings—all in the form of 3D models. Each of the models consisted of floors, zones, and subzones with the devices and sensors. Pre-programmed algorithms triggered alerts for where and when devices were out of tune. This was entirely possible using the information from the sensors.
After six months—when we achieved an adequate level of design, the client's ideas came to life and our reliable frontend solutions made it possible to present the solution to investors.
Final thoughts
With the advent of IoT, a smart building is a must-have for any reputable real estate business. We can only expect all the technologies that seem incredibly expensive now to reduce cost and provide better safety and comfort.
Agente is ready to convert your intelligent building trends & ideas into viable real estate proptech solutions.
Rate this post!
884 ratings, average ratings is 4.4 out of 5
Stay tuned for news
Useful articles from our content team right to your inbox!
Let's talk
Is there a challenge your organization or company needs help solving? We'd love to discuss it.