27 June 2019
Two Major Trends of Teaching Generation Z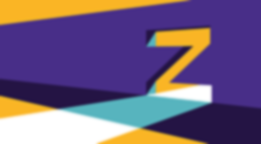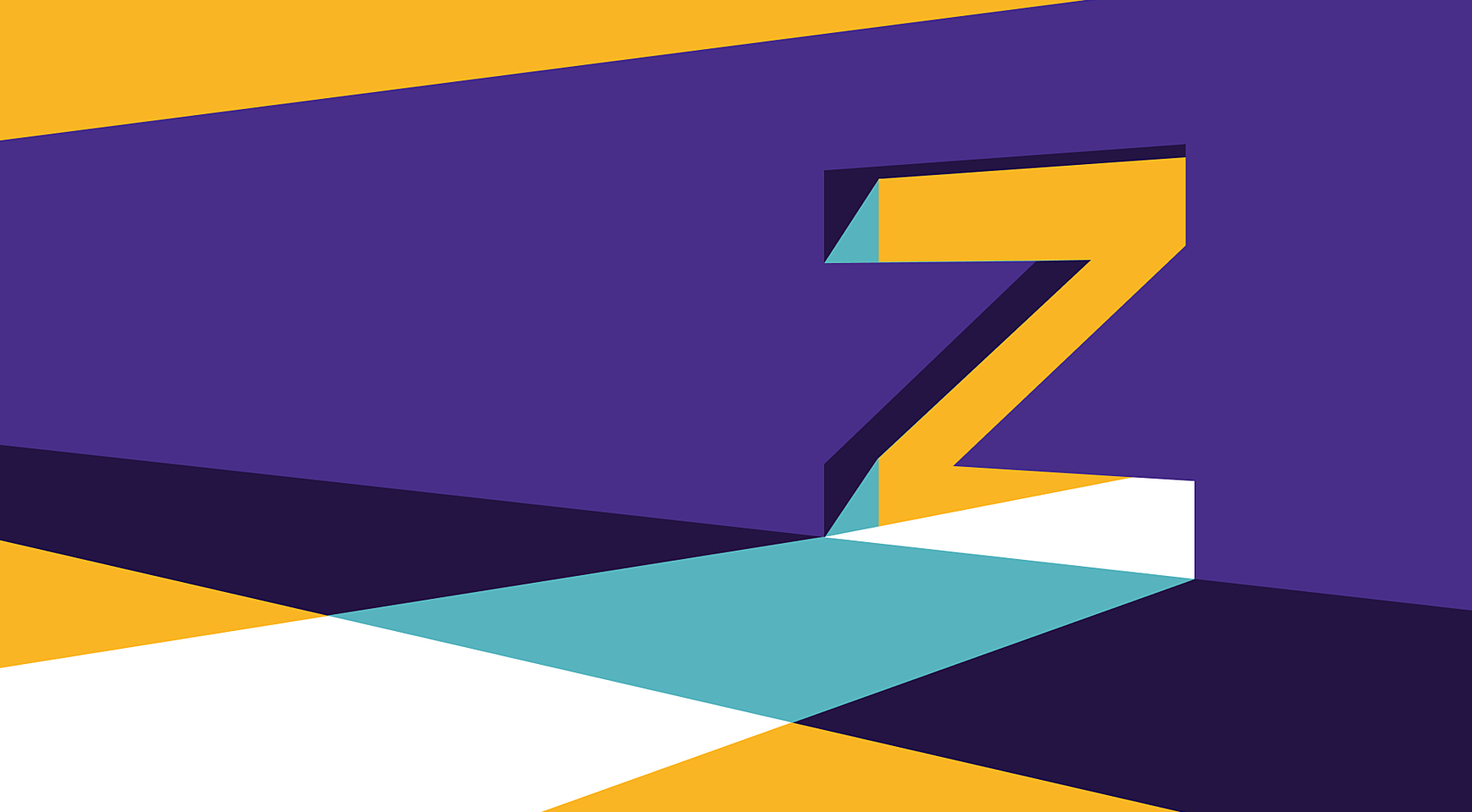 Two Major Trends of Teaching Generation Z: Personalization and Interoperability
Until recently it was all about the Millennials. And now, look at that—Generation Z runs the show. The eldest Gen Zers (a.k.a. iGen. Hello, Apple!) are already in their senior year of college.
Our new article sheds light on effective ways of teaching Generation Z.
Generation Z Characteristics: what are they?
Members of Gen Z were born around 1995 (some argue it's 1996 or 1997) to 2010. What hallmarks do these ladies and gents have so far, in 2019?
1. They have an undefined ID
When filling out some official form, I have always needed to state my sex: male or female. Only 2 options. Now we have a wider variety of choices: male, female, intersex or unspecified. People of Generation Z refuse to be pigeonholed and put inside narrow frames.
Gender is a social thing, not biological, and some Gen Zers feel they are too young to understand who they really are. Why define your gender at all? Will the attitude of others change according to your answer? It shouldn't because we're all equal.
This trend is manifesting itself in fashion more and more. Unisex is, as usual, cool. Female fashion has a lot of elements of the male wardrobe. And there's something more unconventional as well: men in women's wear. Now it's not something underground. It's a two-way street. If women can wear men's clothes, why men can't wear women's clothes? Sounds fair.
2. They chase after personalized products
Gen Z people value individual expression and are not so keen on labels. Let's take, for example, London. More and more Gen Zers will opt for shopping in charity shops or Camden market (a shrine for those who love bespoke goods). It doesn't mean that mass-market brands like H&M, Zara or Primark are suffering losses. But the proportion of teens there is lower than it used to be.
By the way, brands are aware of this fact and start introducing personalized services or goods. For example, Primark launched a service where you can have a printed personalized T-shirt in a matter of several minutes.
Personalization is a theme tune in every aspect of iGen's life, including education. Gen Zers expect schools and universities to keep up with current edtech trends. So the use of the Internet, social media and cutting-edge technologies are most welcome.
3. They learn anytime, anyplace
The times when you could work only in an office and buy products only in one store are gone. Generation Z members are extremely mobile, are able to do practically everything on the go. They work, learn and shop from any part of the world with an Internet connection. That is why as consumers, Gen Zers more than ever rely on omnichannel marketing.
4. They are born with a device in their hands
Metaphorically speaking, of course. Seriously, tech-savvy Millennials, step aside! Technatives are taking the dancefloor. It shames me to admit it but I often see how toddlers already go pro with tablets and smartphones, while I sometimes struggle to adjust screen brightness on my iPhone.
Of course, it's great that kids can operate a device in a snap. This is a sign of an agile mind. Yet, too much of anything is never healthy—including device usage. According to a McGraw-Hill Education report, more than 70 percent of iGen college students text 12 times per class on average. And laptop users admit spending up to two-thirds of their time on non-academic activities.
How can we reverse the trend? Yes, we can forbid all personal devices in all educational institutions, but this will only spark a wave of iGen anger. Instead, let's integrate mobile devices into the classroom and offer students new opportunities to enrich learning.
The Challenge of Teaching Generation Z
Why is it important to modify the educational process?
Educational institutions have to adjust to Gen Zers' demands, in order to give them a decent educational background. Why is it so important? Because with such easy access to educational resources, students have less and less inclination to learn. Paradoxical, isn't it? Not at all. In the book "The Willpower Instinct" , author Kelly McGonigal mentions a situation when McDonald's added healthier items to its menu and witnessed a surge of Big Macs sales.
The researches at Baruch College, City University of New York, came to the conclusion that the easy access of healthy option makes consumers think that they can always buy a salad, and will surely do so next time, but for now, they can tuck into a juicy, meaty Big Mac.
I can see a parallel with education. Learning is a pain. It takes a lot of effort to memorize and systematize knowledge, and the majority of people won't eagerly do it. Generation Z grows up with the idea that they can always read up on something or watch some course on YouTube when they really need specific knowledge. And now, there's no need to get your knickers in a twist. You can always go and watch Netflix.
But with such an approach, Generation Z students will never be able to think systematically, analyze, and see the big picture.
How can educational institutions embrace the demands of Generation Z?
There are two major trends that can bring education to another level: personalization and interoperability, which go hand in hand.
Personalization
A tailored approach to learning. What does this mean exactly? Google, Instagram, YouTube, Facebook and other Internet media suppliers are based on algorithms that design content specifically for particular users. iGens have never known any other way of presenting the information.
They are already accustomed to a personalized feed of information and entertainment. So the educational sphere should follow the footsteps of Internet giants and develop learner-centered teaching methodologies.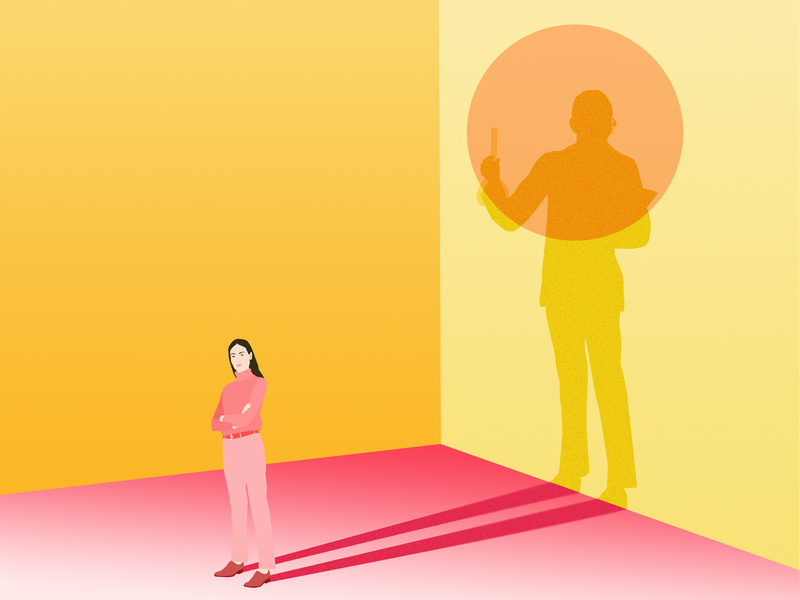 Source: Dribbble
Here are useful tips on how to incorporate personalization into the educational process.
Welcome personal devices
Today, students create channels where they collectively discuss homework and tests. Digital technology is already a part of the learning process, so why not introduce it in the classroom as well. Instead of heavy books, students may have personal tablets with the school's own app and its digital learning platform. This is a space, where they can create chats to communicate with each other and teachers.
Use more video content
Video has become the main type of content Gen Zers consume. Their most used platform is YouTube closely followed by Instagram, so teachers can use this statistical fact in learning purposes. There's a lot of quality content on YouTube which will come in handy for any subject.
Yet, there's a "but". Video content should only be an addition to the written lesson, not a substitution. A study conducted at Emory University showed that only after reading activities did students increase connectivity in parts of the brain related to language.
Introduce alternatives to traditional education
Here comes personalization in its purest form. Digital media gives teachers a range of possibilities. Traditional essay, poster, quiz—boring! Don't think of how to build a Udemy clone! Instead, go with a presentation, comic strip (using Comic Life software), video, or a podcast or offer a digital subscription.
For example, Pearson has recently partnered with IBM Watson to integrate AI (artificial intelligence) with their books' content. The result is a more personalized learning experience for the students. Now they can receive customized quizzes, instruction, and suggestions from the software. This digital interactive book is offered as a $90 semester-long subscription.
Offer blended learning
One more educational trend is blended learning. This approach combines face-to-face and online activities within a classroom. The proportion of off/online activities can vary between models:
Face-to-face driver. A teacher drives the instruction and augments it with digital tools.
Rotation. Students have both independent online lessons and face-to-face ones.
Flex. Students study online, and teachers are available for face-to-face consultation and support.
Labs. Similar to flex. All of the curricula are delivered online but in a consistent physical location. Students also take traditional classes.
Interoperability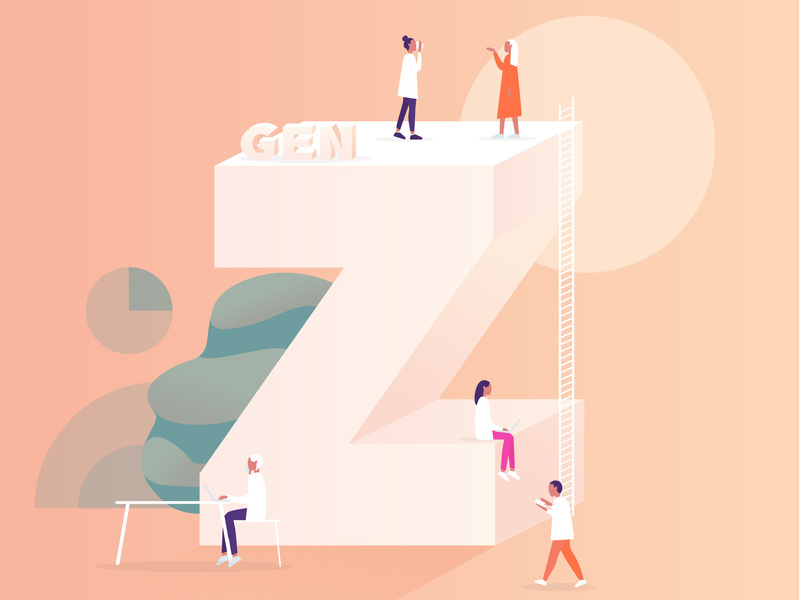 Source: Dribbble
If personalization is directed towards a student, interoperability is something both students and educators benefit from. It means a seamless circulation of education-related data between students, teachers, parents and other members of the academic circle.
Digitalization was introduced to eliminate the trouble of sorting all the educational data out. But in reality, it is often fragmented as it is contained in myriads of systems (e.g. for tracking student data, delivering content or curricular resources, enabling digital assessments, etc.). All that leads to headaches around multiple user accounts, data privacy, and siloed data. Interoperability is the remedy. Here are its key benefits.
Seamless and secure collaboration
Now teachers and students don't want to go to disparate places to collect the various learning materials that they need to teach or to complete a given lesson. All the files reach their recipient on time irrespective of students' and teachers' locations. What's more, educational institutions can exchange information about students who move from one institution to another.
The engaging and interactive learning experience
Gen Zers become active participants during lessons with the help of such collaboration technologies as digital projectors, interactive whiteboards and associated mobile device apps. As custom learning management systems (LMSes) have become more popular in schools and colleges, an increasing number of school districts are saying they want their students and teachers to access these resources via their school's custom LMS, without logging into vendors' platforms.
Increased access to data
Schools' new rostering standards help teachers and technology directors to share data such as class rosters, course material, and grade files across separate systems. It solves the big deal of the interoperability challenge for educational institutions and helps researchers and larger institutions (e.g. the Department of Education) to evaluate the effectiveness of the whole system.
Conclusion
The educational sphere should always be the first to catch new edtech trends in every successive generation, swiftly adjust the learning process, and apply the knowledge to the educational website design. This is the only way to keep the young generation interested in academic knowledge, in a world full of distractions.
---
Further reading: Creating a custom corporate learning software: learner-first approach.
Rate this post!
727 ratings, average ratings is 4.3 out of 5
Stay tuned for news
Useful articles from our content team right to your inbox!
Let's talk
Is there a challenge your organization or company needs help solving? We'd love to discuss it.