06 June 2016
Best UI UX Design Tools for Designers Toolbox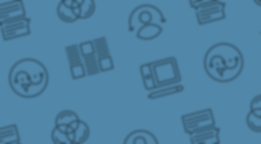 Believe it or not, but static mockups and prototypes are turning slightly old-fashioned and the designer-developer line is becoming blurred. As we work mutually with other creators, tools that we use to conduct a UX audit or provide UX/UI design services are changing too.
The age of high-resolution screens is here and designers must adhere to human-centered design principles, which would help them build more accessible designs for these devices.
Wireframe Design Tools
Wireframe tools do the process of creating a website or an app essentially easier, by visually exposing the product and admitting all involved to focus right on functions and user interactivity.
Customers have to understand how your suggested application or site will work. But easily explaining on words or writing messages leaves the big part of functions down to their imagination. Best wireframing tools can be intensely applicable in that "run one's head against a brick wall".
There are a bunch of wireframe tools in stock, offering different functionality. Some programs can be used only for simple wireframes, others — to create a complete prototype.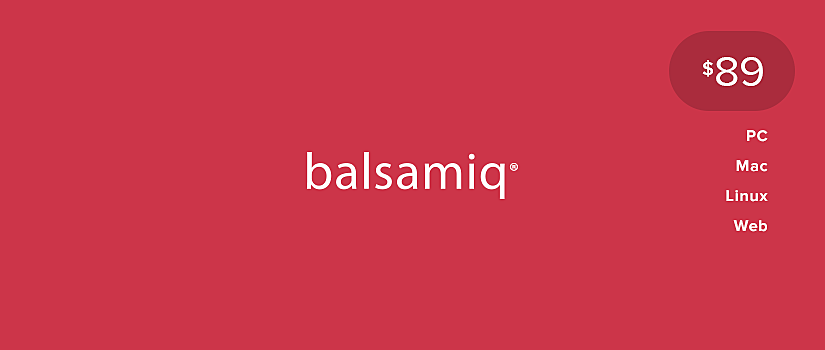 Balsamiq Mockups simple but great online wireframe creator, includes some few drag-and-drop elements, lists, and buttons, in hand-drawing style. The fundamental background of this wireframe design tool is to keep the mock-ups "intentionally rough and low fidelity", to take as much feedback as only possible. "Designed for collaboration" — these words describing the product on the official website, which means all your team and clients can monitor the creation.

Price: $89 ($12\month for full-functionality trial)
Platforms: Win, Mac, Linux and web-based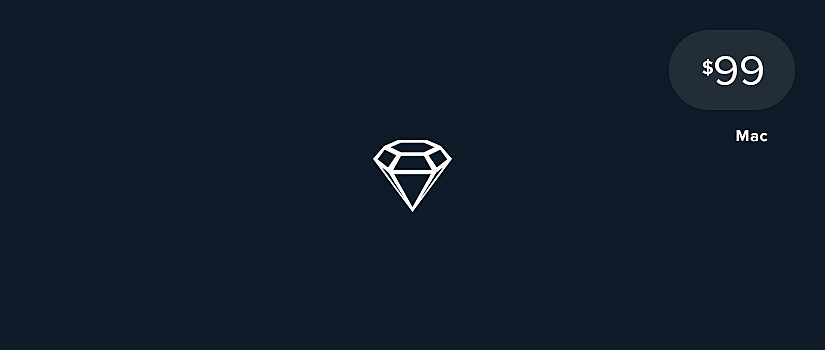 Sketch: digital graphic design for a modern world. Complete and responsive wireframe builder tools and a stylish interface, in a single package. Cause designing fabulous things must be fun, not a routine. This product is simple-to-use, got the intuitive guide and pixel-alignment hints.

Platform: Mac
Price: $99 (free trial available)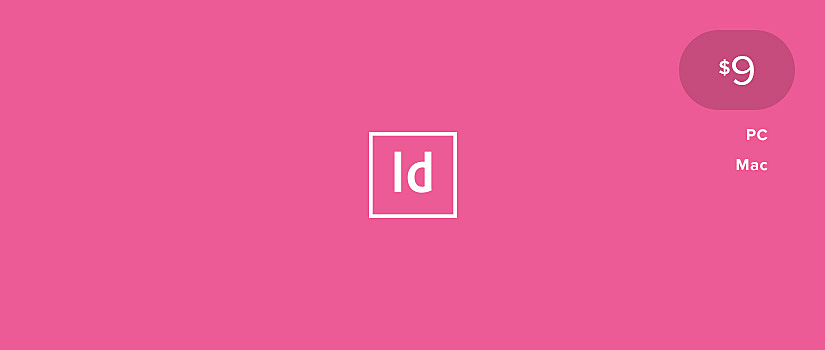 This designer toolkit includes animations, video and object states, it's smooth to make a prototype of a site or application in the interactive PDF form with this tool. The software offers you the ability to create libraries of page components, so you can make numerous collections of different interface graphics that you will able to use again.

Platform: Win & Mac
Price: $9-$49 a month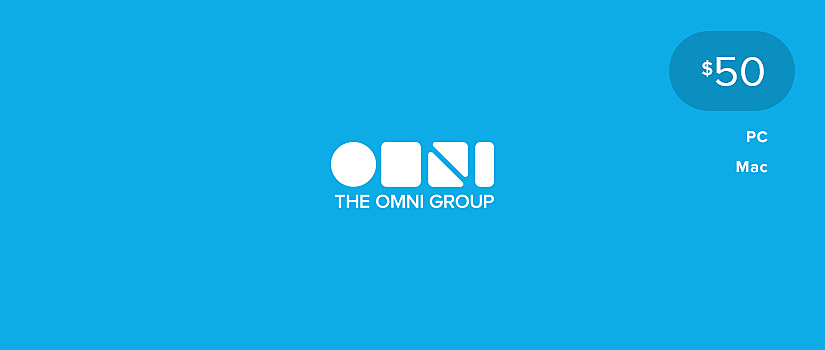 OmniGraffle is the everlasting Mac minions that make a smooth and comprehensive turning to the iPad. It's efficiently a screen mockup tool that allows you to urgently push together website wireframes, process graphs, diagrams or page outlines. You choose a project type, and OmniGraffle builds scope-dependant links between different elements, automatically joints lines in graphs and flattening out shapes and elements in layouts or page outlines.

Platform: Mac & iOS
Price: $50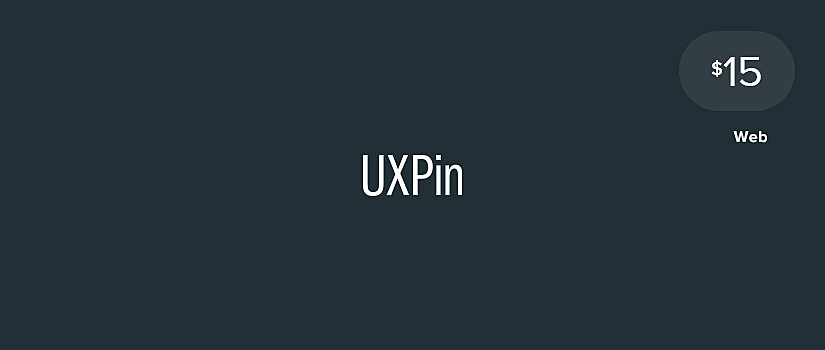 UXPin is one of the best mockup tools making prototypes of desktop and web apps that have to be simple, got lightweight interactions and have to support mobile platform apps libraries. Prototypes can be built from integrated assets, Photoshop files, imported files from Sketch or by making screens with UXPin using extensive UI libraries.

Platform: web-based
Price: $15-$40 a month
Best Prototyping Tools
Prototype promotes cooperation. Your customers can have an approximate preview of what you're going to make, and they can cover you with feedback and solutions before you make major engagements that would cost a lot of time to review afterward. Your team can bring feedback and whack their ideas until the build, without involving costly developers.
Considering how to make your new prototype, the extensive scene of contemporary UI prototyping tools can be suppressing. It's not difficult to keep with the tools you know, for practicability, but more excellent fresh tools are available and necessary to learn. Some apps can allow you to make basic conversions for clickthrough prototypes, some got native mobile gestures to support for design better interaction, with some coding or not. Several tools have even code and visual editor.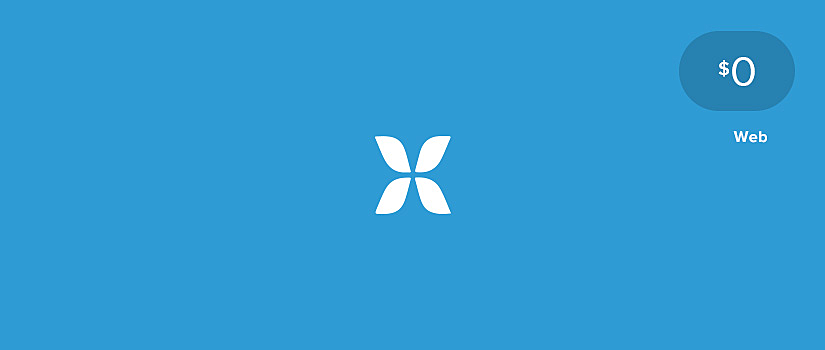 Pixate is a website prototyping tool perfect for prototyping complicated animations or synergy for mobile applications. Prototypes are built with cropped pictures from present mocks, imported into this software. There are no ready for use UI elements in the instrument, only layers, and animations.The tool includes real-time updates and interactive simulation of a prototype on a smartphone or tablet with Pixate app.

Platform: web-based
Price: $0-$50 per user a month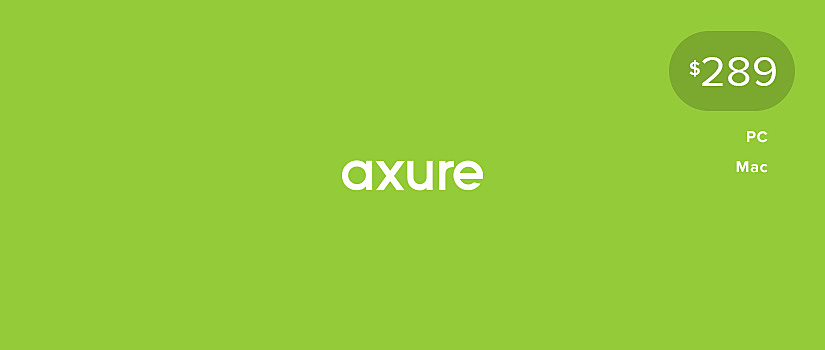 In addition to creating prototypes, Axure grants you to increase the range of capabilities of your layout and make an interactive wireframe. Features of this wireframes generator involve sitemaps and different widgets as diversified UI outlines. Interactive HTML layouts can be built for applications and websites; in addition, you can look on your app design through your smartphone with an embedded share function.

Platform: Win & Mac
Price: $289-$589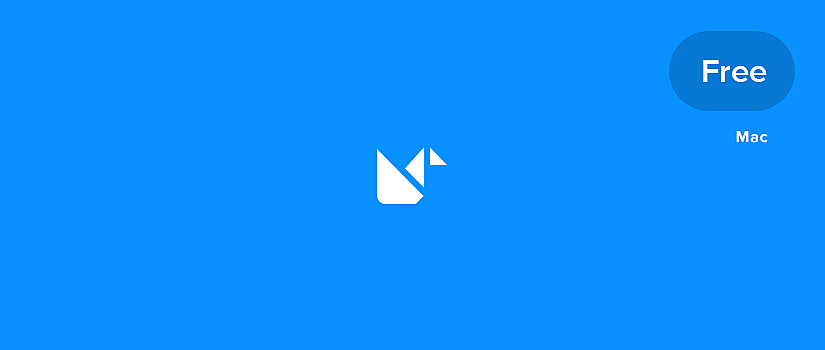 Origami is great for prototyping high precision animations and involved interactions for mobile apps or desktop (almost all of the Apple platforms). Prototypes are designed from patches that got inputs and outputs, and real-time preview displayed in a preview or on the device. Included drag-and-drop. Origami also exports files to a Sketch or Photoshop file, with all changes in the source file.

Platform: Mac
Price: free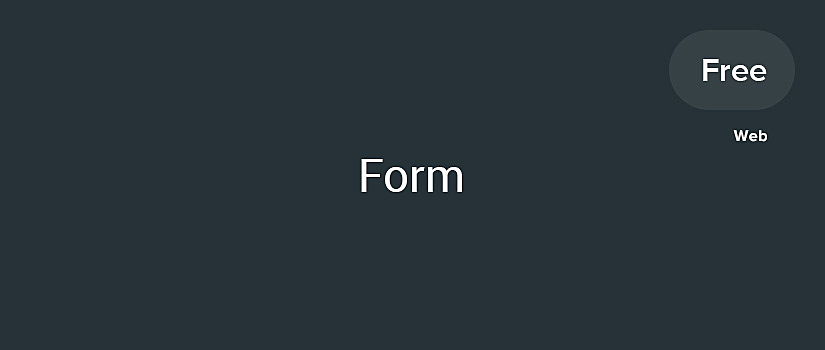 Form is perfect for designing native mocks that imitate high precision animations and interactions for iOS apps. Mockups are made with presets that have inputs and outputs, and the real-time update is shown on a linked device. The tool also Includes drag-and-drop.

Platform: Mac
Price: free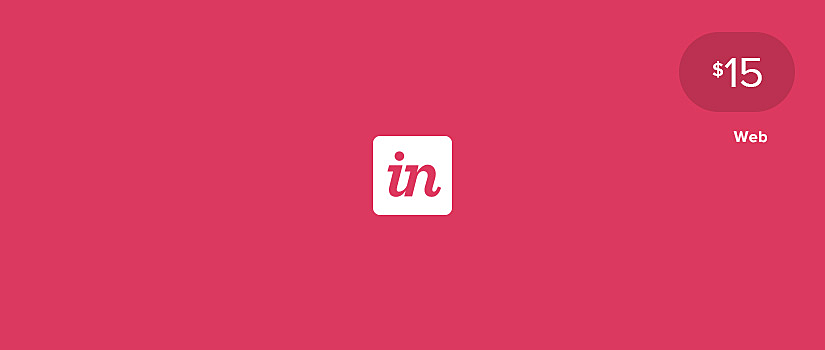 It's a web-based prototyping software that lets you create more interactive layouts for mobile and web projects. If you cannot make designs with InVision itself, you can upload your fixed designs into the program and add transform them to completely interactive prototypes. This program can synchronize with your Photoshop or Sketch projects, what allows real-time updates to your mockup. Speaking about features, InVision has a large range of tools, such as preview, version control, comments, and synchronization.

Platform: web-based
Price: $15-$99 (1 prototype for free)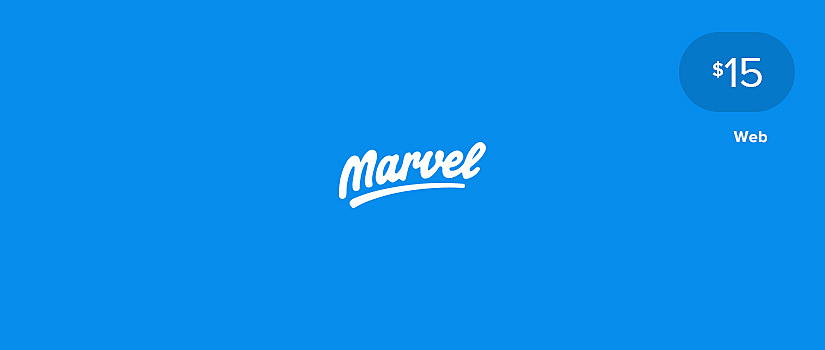 Marvel is an excellent web-based prototyping builder tool that stands out in its potential to prune down the prototyping process. You can lightly upload your picture into Marvel and begin editing prototypes. The platform supports direct uploading of different image file types: PSD, JPG, and PNG, as well as cloud-services uploading with Google Drive, Dropbox, etc. Marvel doesn't propose complete image editing functionality, but it does have some base features like background color changes and resizing. You also have 17 built-in common device presets. This way you may be sure, that your prototypes are optimized for the certain device you are making for. The tool's greatest feature is the mobile companion app. If you're like to do draft sketches on paper, an application can convert your outlines into layouts by taking a picture. Marvel is simple to use and learn, due to big amount of FAQs and tutorials (both video and written), and a blog. In addition, the program has wide designers' community who regularly whack out their prototype designs, supporting others.

Platform: web-based
Price: $15-$42 (also free version available)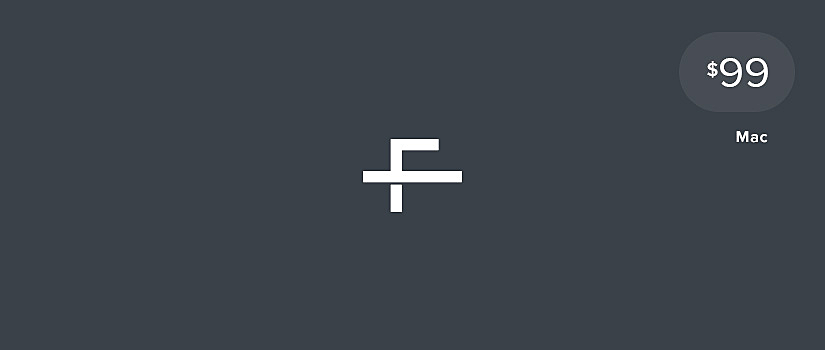 Flinto is perfect for prototyping high fidelity animations or composite interactions for mobile applications and web. Mockups are built from available presets that has to be imported into the program to get started. If you are using Sketch, Flinto has an easy plugin that allows you to import working files with only one click.

Platform: Mac
Price: $99
UI Design Tools
So, when the prototype is ready-to-go, the very next step is to build an attractive, comprehensible and demonstrative design to show well-thought-out user interface and great user experience. In order to show the finished layout to your team and customers.

Each designer has own favorite tools, that find impossible to replace, to do the job. Some of them are well-known (some of these you will quickly find in common designer's toolbox), when others are not so popular.

So, here are the top 5 UI development tools that we believe will change the way you think about design: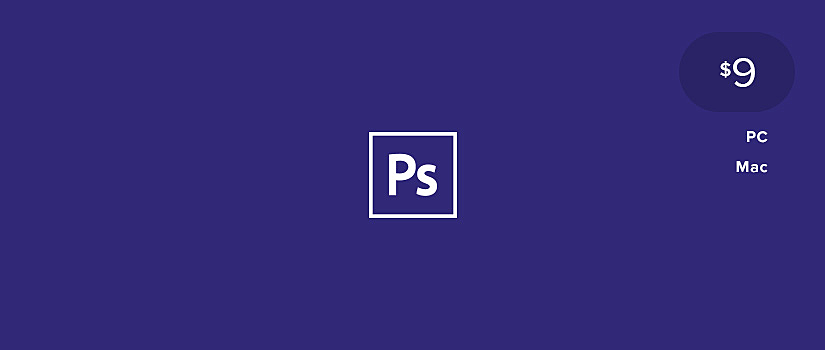 Photoshop doesn't include any libraries of interface components, but for ordinary, fast wireframing, it is a correct option for designers. Even if you haven't used Adobe products, sketching out common ideas, grouping several layers and components provide a very fast process. You can create not only UI & UX, but storyboards and any sketches you want.

Platform: Win & Mac
Price: $9-$49 a month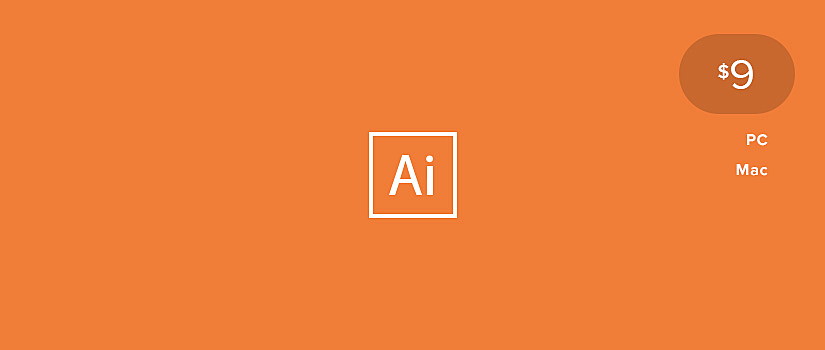 Adobe Illustrator is a powerful vector drawing tool (means that you can design artwork, scaled extremely not sacrificing the quality). This is a superb program for "logoing", making complete vector artwork and acting with typography drawings.

Platform: Win & Mac
Price: $9-$49 a month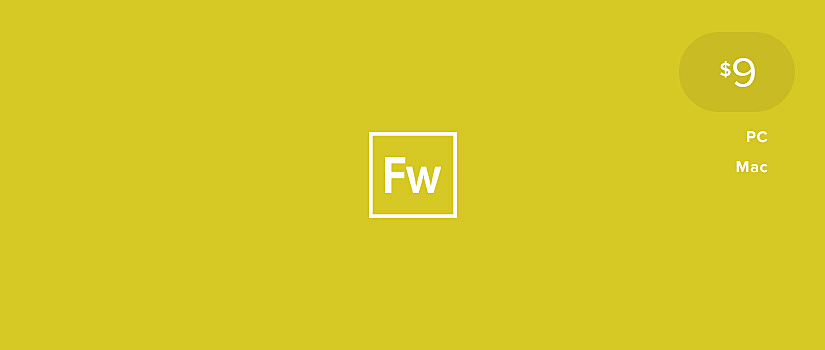 Adobe Fireworks let you design layouts and examples for mobile\tablet applications and web. Colors, that include CSS styles, various fonts and corner radius can be exported so styles implemented throughout the process can be double in the final build. Different presets are included.

Unfortunately, the project is no longer under active maintenance and for all practical purposes, its time is over. It will be replaced by Adobe Experience Design.

Adobe XD conceived as a complete solution for interface design and work on it was carried out with the community of professional UX- designers. The designers thought of a much more GUI website or application, referring to optimization problems and improve user interaction with the product. Now available on Adobe official website for free (only for Mac OS X).

Platform: Win & Mac
Price: none
What Else?
Now it's up to you — to make an informed decision. Which wireframing, prototyping and UI design Tools do you guess will be the best for you?
Rate this post!
601 ratings, average ratings is 4.6 out of 5
Stay tuned for news
Useful articles from our content team right to your inbox!
Let's talk
Is there a challenge your organization or company needs help solving? We'd love to discuss it.