29 March 2023
How to Build a P2P Marketplace Website in 2023 [Design, Cost]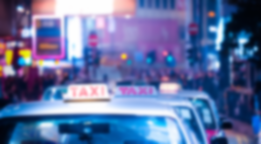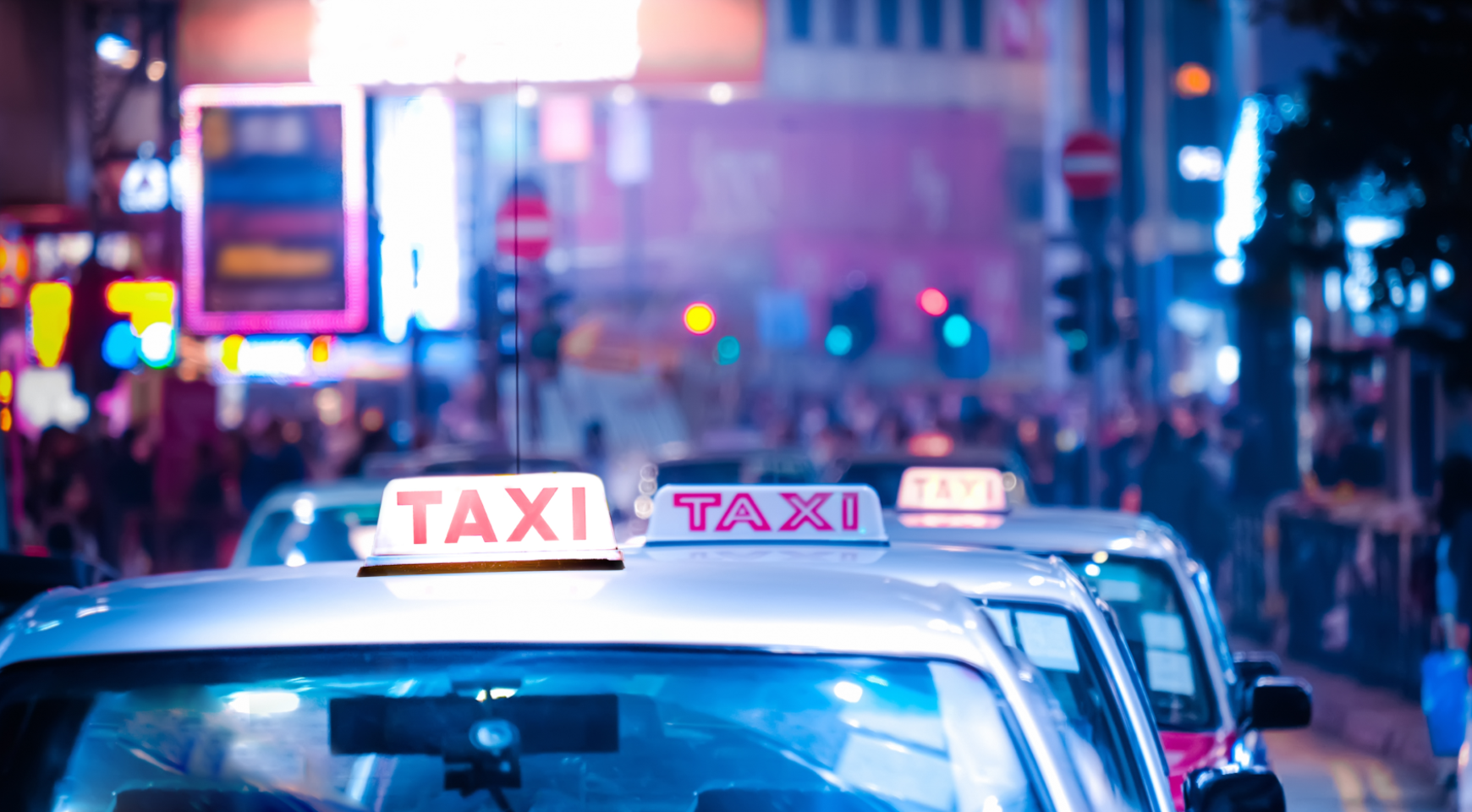 As the demand for decentralized and sharing economy projects grows, the notion of building a p2p marketplace becomes more attractive. Thanks to the absence of an intermediary in the transactions and more freedom and control users have, this business model is now trending in the ecommerce niche. Just imagine from $3.5 billion in 2013 the market grew to $67.5 billion in 2019 and is expected to grow to an astonishing $559 billion in 2027.
A P2P marketplace platform is a website where individuals or companies that provide goods and services meet potential customers, and every user can play both roles simultaneously using the same platform.
For example:
The Agente team have worked on Tkit, a ticket booking and social networking app where businesses can list themselves and share the events they organise, while the users can find and book all of the available local events.
Contemporary online marketplace revenue grows significantly. Just think about platforms like Ebay, Amazon, and even Etsy (the marketplace for crafted goods). The COVID-19 pandemic also affected the contemporary p2p market as it caused lenders to switch strategies and business models as well as their methods of communicating with investors.
The potential profit pushes more and more business owners to look for p2p marketplace platform development options.
As our team already has experience of developing and redeveloping p2p marketplaces, we will go through the main stages of the process and outline the main points of why creating a p2p marketplace is actually a good and achievable idea.

How can your business benefit from a p2p marketplace website?
The decision to build an online peer-to-peer marketplace is a good chance to increase the income of your business. There are several reasons why it is a good idea to create a peer to peer website. In this article we will look at the reasons why the p2p marketplace is trending at the moment, the advantages that businesses can get from developing one and its likely development costs.
The Agente team has experience working on such projects and we are ready to share our expertise so that you can learn how to generate profit in no time.
Profitability
First, it will allow you to generate a profit with minimum effort. There is no need to look for suppliers or to start production. All you need is to design a p2p website with comprehensive and convenient functionality and attract the first visitors; after that the work will do itself. While you work on the platform's improvement, the money will flow to your bank account.
Let's look at Karma, a decentralized p2p loans platform that allows people to take loans from multiple financial organizations, while the project owners earn from the commission fees without being involved in the financial processes in detail.
Freedom and Flexibility
As online trading is not limited to a specific location it gives you a chance to expand globally and work literally anywhere. And at the same time you are not going to be responsible for the delivery. You just need to build a peer to peer Ecommerce platform where sellers and buyers can easily interact and the number of potential users will keep increasing and can multiply in a short time.
As you don't produce anything, and only take care of p2p marketplace website development, the niche, industry or even marketplace specifics can be changed any time, thus providing you with the flexibility business owners can ever dream about.
Etsy is a wonderful example of the flexibility that the p2p marketplace can provide. The craftsmen can upload their items from any place in the world; the customers can purchase the goods independently of the current location, and the platform owner is going to get his profit regardless.
The network effect
After the project's first promotional push, it will continue growing just thanks to the users spreading the information. A long list of good quality suppliers will attract buyers, while manufacturers and sellers will visit to the marketplace due to the constantly increasing number of users. And that's how various types of users will bring each other to the platform.
You should provide users with evaluation functions and rating systems to establish a feedback-based quality of the goods and services on the platform. Custom peer to peer website development provides shoppers with a chance to post their reviews with added rates and pictures. And that's a serious boost for an e-commerce platform. That's the way Amazon works, and the suppliers are promoted.
Approachability
Today, many IT companies know how to build a p2p marketplace website. So even if you're not equipped with the necessary skills, there is always an option to hire professionals to delegate the task to, as experienced teams will definitely know how to create two sided marketplace software that will send your business to new heights.
How to design an online p2p marketplace website to boost conversions
For an efficient p2p marketplace website development it's important to use a unique way to show that your platform is better than others. Another challenging part is to make it popular and attract as many users as possible from the very beginning.
Here are the main parts of design to pay attention to if you are planning to launch a successful p2p platform.
Homepage
Here you can choose between traditional design and huge banner-like sliders, but either way the page should be minimalistic enough to draw attention to the main functionality as soon as the user arrives at the page. It should contain a search bar placed at a prominent spot and recently bought/booked/viewed items, as this gives the portal additional leverage; many of the e-commerce marketplaces do this.
Add featured products to the section which can be a paid option for members. Don't forget about the footer—it is also better to keep this minimal.
Here is a minimalistic and efficient homepage for our Subsaves project. We kept it simple, so the user's attention is automatically drawn to the main functions.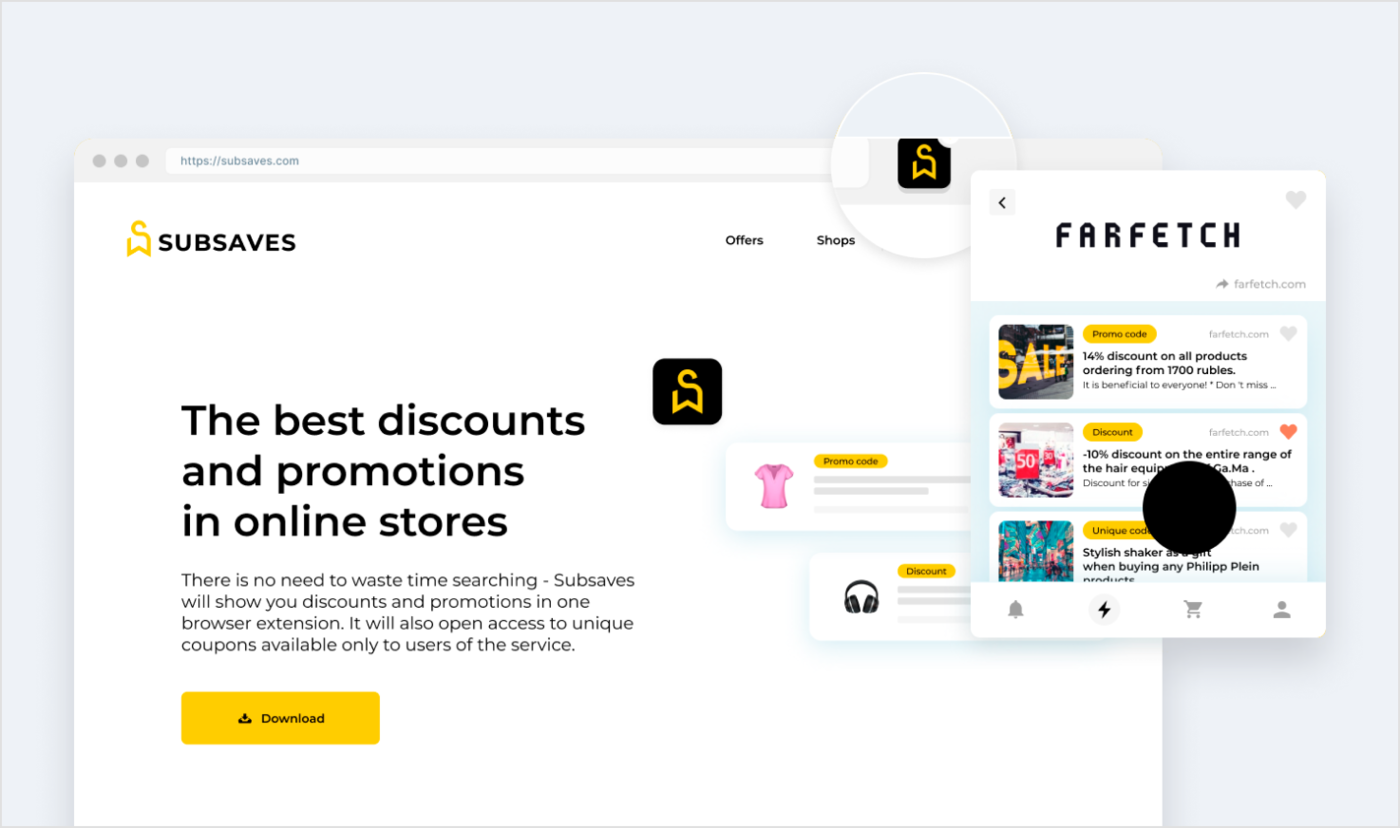 Source: Agente case - Subsaves
Product Category Pages
This part should be planned before the development because the customers will definitely prefer clear product organization with smooth navigation and coherent categories following a well-curated hierarchy. The section needs filters and sorting options to narrow the results and increase discoverability.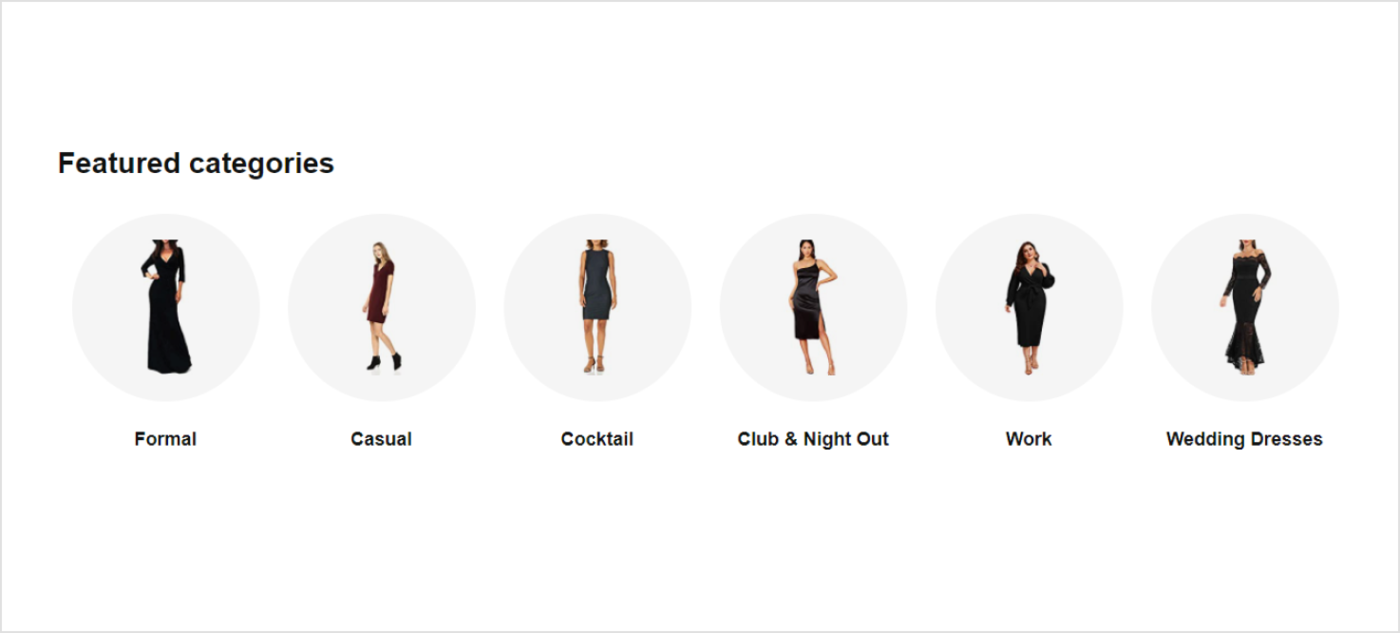 Source: Amazon
Product Page
Item pages should contain all the information related to the product on a single page (description, booking/buying options, contact owner button, reviews, and other recommended items).
A good example is Apple which is all about customer experience. Their product pages are extremely simple but contain all the valuable information required to make a purchase.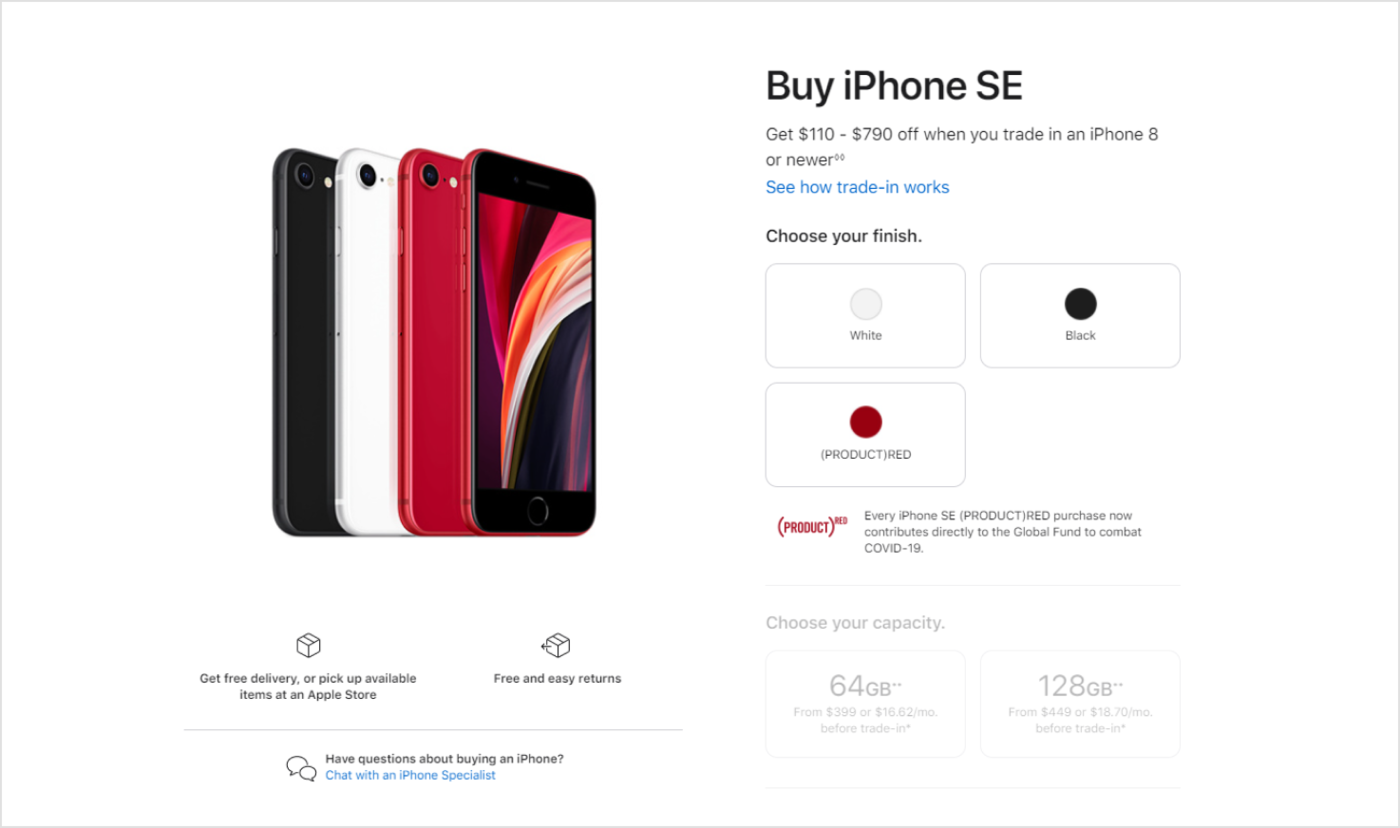 Source: Apple.com
Checkout Process
The checkout process should be optimized to reduce the cart abandonment rate. The order cart is a direct highway to conversion, and we recommend displaying all the details related to the product as well as the total price of purchase (including tax and shipping). A helpful tip here is to leave a gateway for the customer to add product to the wishlist or to save it for later.
Bellroy has one of the best check-out pages. It is done in one page, but cut into multiple steps, so the user can be sure there will be no surprises at the end. At the same time it has in-built form validation to make sure the customers enter accurate personal details.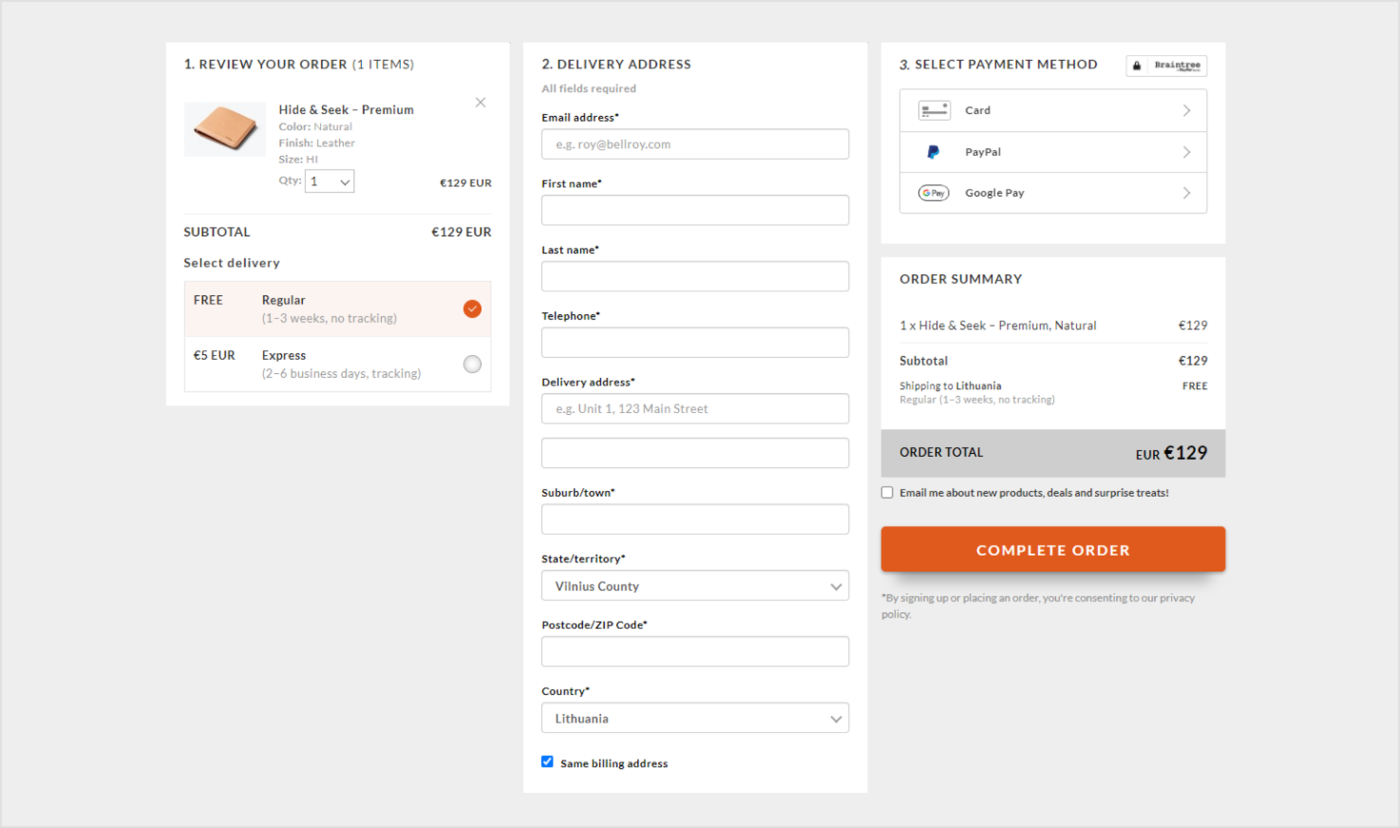 Source: bellroy.com
Additional ideas for peer to peer marketplace development
To attract the users at the initial stage you can make the access barrier as low as possible. At the initial stages it makes sense to simplify registration so more users will come to try a new platform.
You can additionally develop an extension for Google Chrome that will update users about new offers, sales, or promotions on the platform. That is what we did for the Subsaves project, designing an extension for a discount-finder platform, which notified the users about the best offers whenever they opened any of over 1000 marketplaces.
Another important thing to keep in mind when building a p2p marketplace website is to find a balance between buyer and supplier user experience. The functionality and service should satisfy both audiences. For example, in the Tkit project we developed both an events provider dashboard and a user profile. Each type of user has a unique set of functions for the most easy and effective user experience.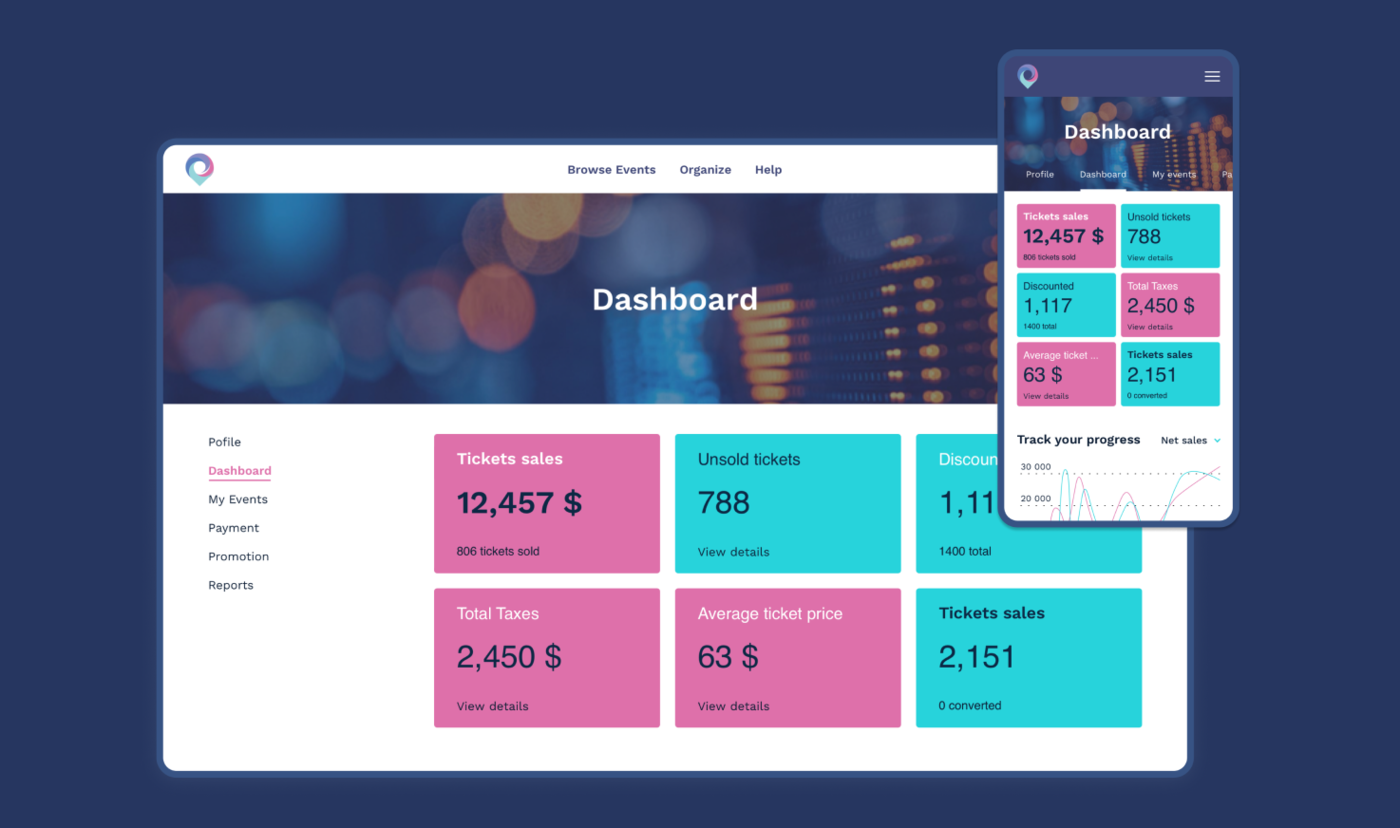 Source: Agente case - Tkit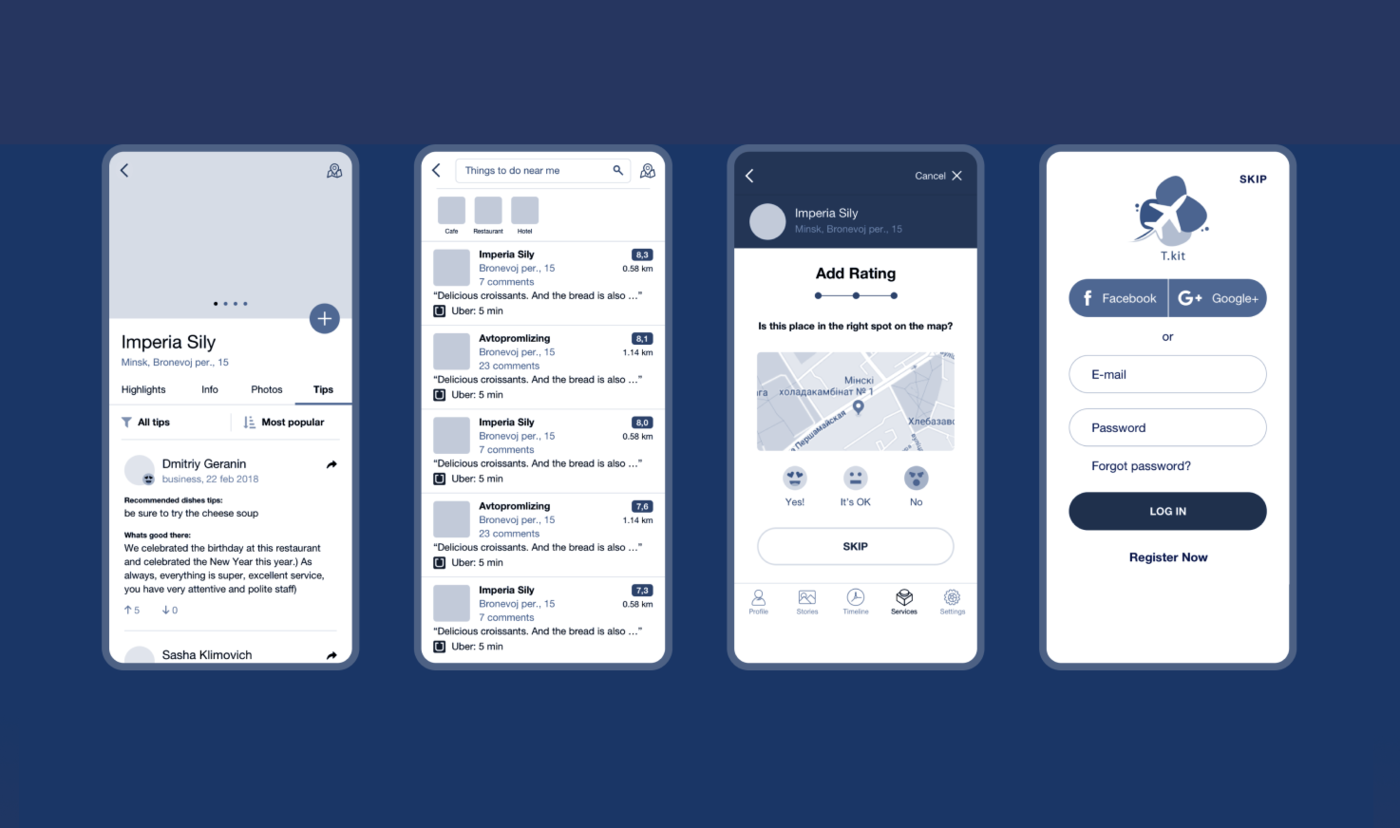 Source: Agente case - Tkit
As two-sided marketplace platform development is made to generate profit; it's important to provide users with a way to communicate and perform transactions through the platform, so you can earn simply by generating commission from every deal.
You will also have to provide security for the users in terms of transactions and regulate interactions between parties. Useful and unique features will make users want to stay on the platform, thus increasing the conversions and inviting friends to use your marketplace.
Must-have features to consider during p2p website development
Peer-to-peer marketplaces require a set of features necessary for a pleasant user experience. Must-have experiences:
Admin panel: A necessary part of every successful p2p platform for daily management and maintenance. Admin should be able to moderate the content including profiles, verification information, listings, accesses, and notifications. At the same time it will give you an opportunity to track users' behavior and use it to improve the platform.
Profiles: An essential component of the system which is necessary to build trust between the parties. Users share their information in the public profile; you might want to verify users' identities and keep it as secure data.
Listing pages: Do the catalogues where the companies showcase their wares include text information, pictures, videos, locations, reviews, etc.
Marketplace navigation and the search bar: Is there a way for users to find what they want on the platform? For example the customers search for the product or go through a range of categories. The search can be based on keywords, location, or both.
Payment gateways: A secure functionless payment option at the marketplace is one of the best ways to make the platform easy and comfortable to use and thus get a wider audience.
Reviews: An important feature for building customers' trust as it's the main element in creating product trust for business owners; it is difficult to imagine any of the contemporary marketplaces without reviews.
Communication tools (messaging, chat bot, customer support): Both sides of the marketplace need a way to communicate with each other, which should also include a notification system (for new messages, offers, transactions, etc.)
There can also be additional user choice such as location, availability calendars, shipping calculators or identity verification mechanisms. The necessary features are chosen according to each customer's vision and needs of the project.
Cost breakdown
Basically you can divide the development process into four stages:
discovery phase (design discovery + p2p marketplace technology discovery)
development
QA (testing)
project management.
Without mobile applications the development will take from 420 to 1000 hours, and based on the average rate of $50 (USA) or $25–40 (European market), the p2p marketplace will cost from $10.5k to $50k.The total price will vary according to the project scope, as well as the rate and the level of the developers involved.
You will most definitely want a mobile application when you see the statistics: 72.9% of all online purchases are made from mobile devices. As an option to reduce the price we suggest adaptive design for the pages so that they render well on any type of device.
The cost to develop a peer to peer marketplace will vary depending on the stage the project is at, and whether the team needs to develop it from the very beginning or just needs to improve an existing platform. You can also choose to use existing infrastructure; that will cut the development price.
For instance, to build a peer-to-peer marketplace website from scratch you will need to hire a team which includes the following specialists:
Project manager
UI/UX web designer
Frontend developer
Backend developer;
Mobile developer (if you also plan to create an app for the platform);
QA specialist.
But you won't always need to hire the whole team to complete your project, especially when redeveloping existing software—each team member can be hired as a single developer using the dedicated team model of cooperation. You can also request a team from the IT provider and let them create it based on the project needs to get the best result for the most reasonable price.
To estimate the project you need to specify the necessary functionality. Our IT team can help in understanding the features that the platform needs in order to become successful and profitable.
Final thoughts
The demand for online marketplaces right now is growing, and it makes sense to enter the market as soon as possible in order to start competing. But the development of a peer-to-peer online marketplace is not the easiest task; you need to pay close attention to the usability, users' privacy, and security. The Agente team is ready to help you in launching the best p2p marketplace solution in the shortest time possible.
We are ready to help you implement the next game-changing online marketplace idea. Contact us for more details and the project estimation.
Rate this post!
580 ratings, average ratings is 4.8 out of 5
Stay tuned for news
Useful articles from our content team right to your inbox!
Let's talk
Is there a challenge your organization or company needs help solving? We'd love to discuss it.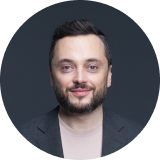 Managing Director, Partner
Andrew Terehin