17 January 2019
10 Nonprofit Website Best Practices You Need to Follow | AGENTE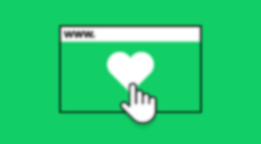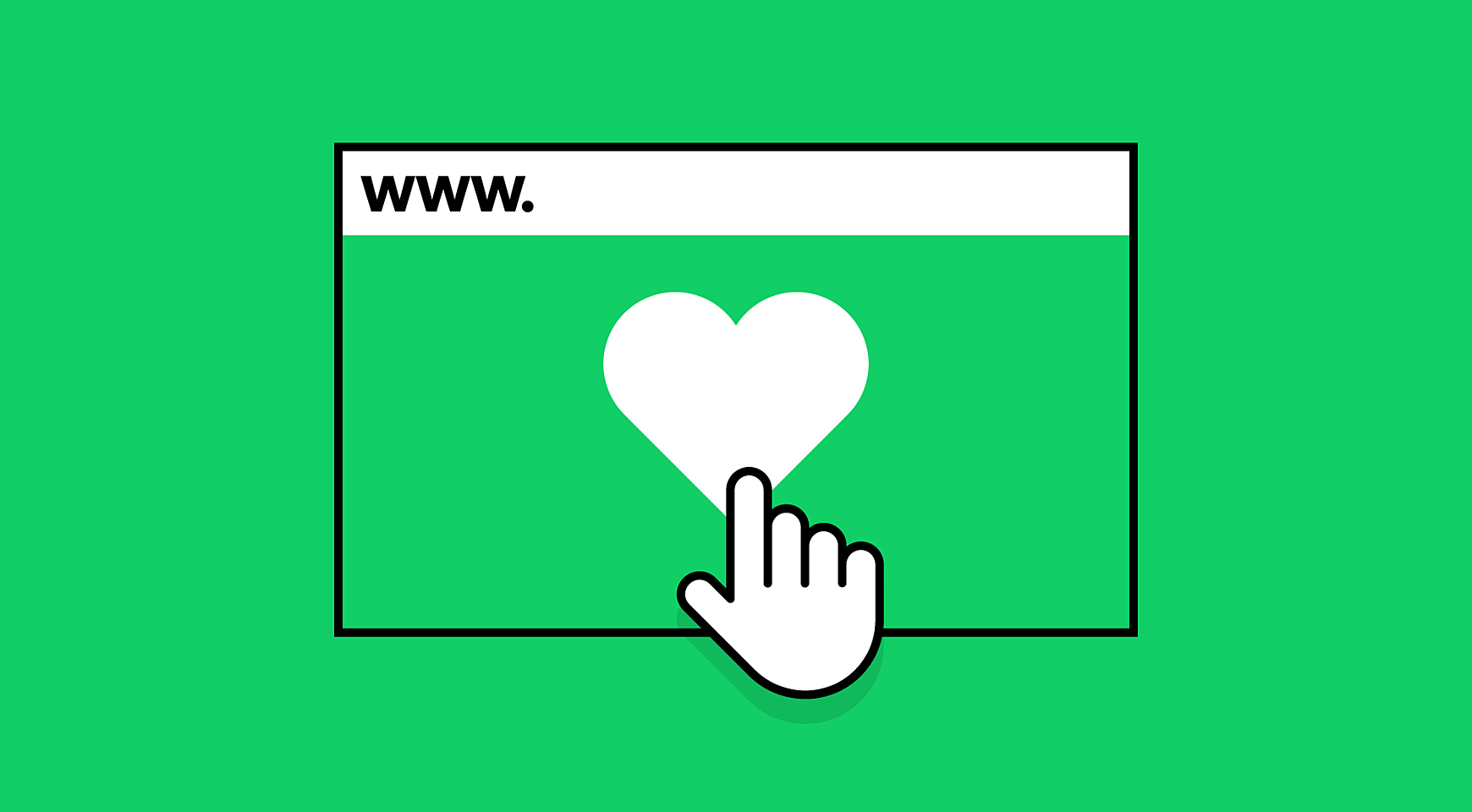 I want to create a nonprofit website. Where do I start?
Let's say you're starting a nonprofit company: a professional association, a fund, or a donor community—you name it. What does it usually look like?
Given that budgets are usually tight, all you can expect is a one-pager with a couple of community photos and a bolt-on PayPal account for donations. However, to achieve your goals, you should apply yourself and go with great design and website structure.
In this article, we're touching on nonprofit website design best practices.
What Goals Are You Going To Achieve With A Nonprofit Website?
This is the first question to be tackled. Most nonprofit website goals are large-scale: everyone wants to change the world. They want to:
Raise awareness.

Spread ideas.

Build a community.

Gather donations.
Having clearly defined problems gets you to the focused level where you define the exact functionality that you need on the website.
Volunteer sign-ups.

Event registration.

E-commerce forms.

Ticket booking.

Presentation downloads.

Blog sharing.

Application submissions.
Given the goals, you can define the functionality you need on the website, quantify the scope of work, allocate a budget, and decide who'll work on it. Let's consider two options:
I want to do it by myself
If you are a self-starter and want to make your own non-profit website, your solution might be non-profit website templates that are easy to build and maintain. Check out these:
Why these?
First of all, you don't need to be either a design expert or a coding guru. All these require is a) selecting hosting and a domain name, b) installing one of the free non-profit website templates, c) building a non-profit website with the help of the easy-to-use tools:
Drag-and-drop features.

Form-builders for sign-ups and donations.

Other plugins for blogs, social sharing, etc.
That's it. All you need to write a copy and optimize it for search engines. Sounds like a great plan?
Given that non-profits are often all about limited budgets and resources, this can be the optimal option. You can develop an MVP using website builders and then raise money for your community, which will certainly include the expenses of improving the website with better functionality.
The main disadvantage is that a mediocre, self-made website may fail to stave off the onslaught of other high-ranked non-profit websites.
That said if you have some money to spare, think about option 2.
I can hire a team
Well, let's get it straight: it's not just about "I can" or "I cannot".
This decision depends on the scope of the project, available sources, complexity, and uniqueness of the expected product.
Then again, if web design and development isn't your specialty, I advise you to partner up with a reliable website developer to handle all the processes, from requirements elicitation to design, development, and future maintenance.
The experience in the web and mobile development makes Agente an expert in creating websites that hit the goal you pursue. Our designers know for certain how to approach a non-profit website development from the project estimation to its finalization, launch and maintenance. Agente has all the expertise required to build a stable and scalable web portal for non-profit organization.
What Should a Good Nonprofit Website Include
When creating the best non-profit website design in 2023, you need to ask two questions:
Is it simple? You need to be clear in expressing your goals and intentions. This a message that can be easily comprehended, and the website structure in general.

Is it trustworthy? People want to know what they are supposed to join and where to donate. Make sure they know how you process their data and spend their money.
To cover both, we suggest you focus on the following features of non-profit website design examples:
Strong visual identity
Carefully wrap every aspect of your website into a common brand identity. Start with an easily recognizable logo and corporate brand guidelines.
Think of how each element of your non-profit website will be styled:
Colors. Use a color scheme that determines the essence of your organization. We've already touched on

color guidelines

in our previous articles. In short, think about what emotions you're going to

appeal to

. For example, if you call for nature protection, greens and browns are probably the most obvious choice.
Source: Dribbble
Fonts. Select the font that reflects your message.

For example,

Serifs are better for long passages, while sans-serifs are great for headlines.

Images and icons. Large, high-quality photos will enhance the atmosphere of trustworthiness, add inspiration and amplify the message. You can also highlight the main points with custom icons as we did in one of our projects for a

non-profit client

when creating a design for the Baptist community.
An easy-to-find

donation web form
Although non-profits are not the same as charities, one of the main goals is still to raise funds. Try to affect the way people think about donating money. Don't push it.
Go with engaging storytelling and clearly articulate the donation goals.

Pre-fill the amounts so that people can grasp an amount that is reasonable to donate.

Display the total amount of money to be gathered.

Offer the option of recurring (monthly) giving by adding a checkbox.
Source: Dribbble
Check out the best practices and examples of making a user-friendly form.
Personal account
What should be in a personal account of a donor? Think of the following features:
Personal info and photo.

Payment data.

Donation history.

Events calendar.

Communities.

Follow.

Personalized news.
You can even create some kind of social network with user profiles so that the members of communities can interact with each other.
Source: Dribbble
Search and filtering
If you have a lot of members, events, or blog posts, then a search and filtering feature is a must.
To get the exact results you may need to filter them by contacts, the number of transactions, campaigns, particular funds, geography, types of donation—you name it.
Source: Dribbble
About us page
Let's be honest: people don't trust charities. That's why the About us page should tell a full story, express your mission, and include trust marks and reports showing how the money has been spent.
Create in-depth content that answers readers' questions, and make sure that you have strong title tags and meta descriptions for your pages.
Take a look at the example below. Not only do they state their mission but they show media mentions from trusted resources:
Source: Behance
Subscription and sharing
Add an email subscription box to your non-profit website design to let users receive your newsletter in their inboxes.
As for social media, add social sharing buttons so that community members can spread the word about your organization and share the latest updates.
Source: Dribbble
Calls to action
Jump-start your dialogue with the supporters by adding a couple of actions to your website. Which ones? Go back to your goals and articulate them in the form of a CTA button that leads to contacts, subscriptions, donation websites, bookings, or event registrations.
Source: Dribbble
Blog and multimedia section
We are passionate about storytelling. Write content related to your activities, for donors, recipients, and other members of communities. This will also boost your SEO, as high-quality content will do you a good favor in ranking higher in search engines.
Source: Gofundme
Event page
Non-profits are often connected with mutual activities, fundraising gatherings, and awareness-building campaigns. Provide your readers with an event calendar and separate event pages featuring all the details of the coming event.
Source: Dribbble
Nonprofit Website Design Best Practices You Need to Know
Unfortunately, many nonprofits don't have the budget to hire a top-notch web design firm. And, even if they did, there's no guarantee that the firm would understand the unique needs of a nonprofit website.
That's why we've put together this list of nonprofit website design best practices. By following these tips, you can be sure that your website will make a good first impression and help you reach your fundraising goals.
Keep it Simple
When it comes to website design, less is often more. You don't want your website to be overcrowded or confusing for visitors. Instead, focus on creating a simple and clean design that is easy to navigate.
Use Plenty of White Space
White space is your friend when it comes to website design. It makes your website more readable and easier on the eyes. So make sure to use plenty of white space in your design.
Make Your Content Easy to Read
Your website content should be easy for visitors to read and understand. Use short paragraphs and clear headings to break up your text. And be sure to proofread your content before you publish it.
Use Good Typography
The typography on your website is important for two reasons. First, it needs to be easy to read. Second, it needs to reflect the personality of your nonprofit.
Optimize for Mobile
More and more people are accessing the internet from their mobile devices. So it's important to make sure that your website is optimized for mobile. This means using a responsive design that will adjust to different screen sizes.
Test Your Website
Before you launch your website, be sure to test it out. Check for broken links and make sure all of your content is loading properly. You can also use Google's PageSpeed Insights tool to test your website's speed and performance.
Keep Your Website Up-to-Date
Once your website is live, it's important to keep it up-to-date. Regularly update your content and check for broken links. You should also update your design from time to time to keep your website looking fresh.
By following these best practices, you can be sure that your nonprofit website will be effective and engaging.
Use an Event Calendar
If your organization relies on fundraising events to raise money, make sure to include an event calendar on your website. This will allow potential donors to easily see what events are coming up and decide if they'd like to attend.
Be sure to include all the important details about each event, such as the date, time, location, and how to RSVP. You should also include a link to the event's registration page.
Use Google Analytics
Google Analytics is a free service that allows you to track the traffic to your website. This is a valuable tool that can help you see how people are finding your website and what they're doing once they're there.
Include Social Media Buttons
If your organization is active on social media, make sure to include links to your social media profiles on your website. You can do this by adding social media buttons to your website's header or footer.
Be sure to use social media to drive traffic to your website. Post links to your website's content on your social media channels and encourages your followers to share it with their friends.
Invest in Website Security
Cybercrime is on the rise nowadays, so your website needs to be well-secured more than ever, especially if you are collecting users, partners, donors and etc. information. To safeguard your web solution by making sure you're choosing a quality website hosting service and secure the processing of your donations center.
Following these best practices, you can be sure that your nonprofit website is the best it can be. If you need any help with your website design, our team at AGENTE is here to help. We would be happy to put our experience to work for you.
Some of The Best Nonprofit Website Design Examples
Kuda Vana Partnership
We chose The Kuda Vana Partnership as a great example of a large organization with a well-designed website. Their site is clean and modern, with a focus on their mission and the children they serve. The use of color is also eye-catching and helps to tell their story.
Pet Resource Center of Kansas City
The Pet Resource Center of Kansas City is a smaller nonprofit, but its website is no less impressive. They use a simple, yet effective design that highlights their work with animals. The photos and videos on their site are also engaging and really help to bring their work to life.
Providence Animal Center
The website of the Providence Animal Center is clean and simple, with clear calls to action that make it easy for visitors to donate or adopt an animal. The use of beautiful photography helps to tell the story of the organization and the animals they serve.
Charity: Water's donate page
The Charity: Water donate page is an excellent example of how to use design to create an emotional connection with visitors. The page is very visual, with powerful images and moving testimonials. The overall effect is very moving and motivating, which is exactly what you want from a donate page.
Aging Ahead
Aging Ahead is a nonprofit organization that provides services and support to older adults in the St. Louis area. Their website is designed to be easy to use for their target audience. The home page features large, easy-to-read text and clear calls to action. The website also makes use of strong visuals, including photos and videos, to tell the story of the organization.
Alex's Lemonade Stand
To encourage people to donate to childhood cancer research, Alex's Lemonade Stand nonprofit organization implemented a funny and colorful website design with a clear focus on its mission. The home page features a large photo of a lemonade stand, along with easy-to-read text and a clear call to action. The website also makes use of fun visuals throughout, which helps to engage visitors and make the overall experience more enjoyable.
The Blue's Foundation
The Blue's FOundation website is designed to be a resource for bluegrass fans, with a clear focus on music education. The home page features a large photo of a bluegrass band, along with easy-to-read text and a clear call to action. The website also makes use of audio and video clips, which helps to bring the music to life.
These are just a few examples of the many great nonprofit websites out there. So, if you're looking for inspiration for your own organization's website, be sure to check out these examples. And, if you need help with the design or development of your site, contact AGENTE. We're a web design and development agency with a passion for helping nonprofits achieve their goals.
Agente Can Help With Your Nonprofit Website Design
It's important to make sure your nonprofit website is up to par. And that's where Agente can help.
We have years of experience designing websites for nonprofits. We know what works and what doesn't. We can help you develop a website from scratch or improve an existing design.
Look at the responsive web design we created for Prometheum - Fintech Platform. We also developed the brand's identity. Our team managed to depict the brand as a reliable and innovative company staying on the edge of progress. We created a simple, uncluttered navigation, so the users can find all the important information fast and make a decision about investing in the company's offers.
While working on the Backstage - culture and entertainment online project we developed a unique and functional design that grasps visitors' attention without overwhelming them. As a result, our client got an easy-to-use platform with a thought-through UI.
If you're looking for help with your nonprofit website design, or just need some advice on where to start, contact Agente today. We'll be happy to help you get started on creating a website that meets your needs and reflects your organization's values.
Conclusion
There are many more examples we could gather, but the whole idea can be summed up in three nonprofit website design tips:
Clearly define your goals.

Be simple.

Be trustworthy.
But the main success key is starting off with a user-friendly website that will engage users. Contact Agente and we'll help you build one.
Frequently asked questions
What makes a good not-for-profit website?
A good nonprofit web design allows users to easily find all the necessary information, and then also donate or get in touch with the organization. So the challenge in building a web solution for non-profit organizations is in making the visitors more engaged. The platforms that can achieve this are hitting the requested goal and thus can be considered good.
What features should a charity website have?
The development and design practices may vary for different projects, but there are certain things each charity website should have. It includes a friendly, welcoming and attractive design, that would make users wanna stay on the page and get to know more about your organization. We discussed the specific features that make a great non-profit website design in more detail in the article.
How long does it take to design a nonprofit website?
The final time will depend on the complexity of your website, the qualification of the developers, and the number of team members involved in the project. In general to create a not-for-profit website design the team will need from 2 to 3 months.
Are there any design trends for non-profit websites for 2023?
Web design evolves with knowledge and technology. What worked 5 years ago today might be considered out-of-date. The survey shows that nearly 50% out of 471 companies that went through rebranding in 2020 saw a revenue increase.
So we recommend following website design best practices for nonprofits in 2023, which include the requirement to have an uncluttered homepage, simple navigation, and minimalistic design, as well as going for the bold call to action, adding purposeful videos, and stiking to the organic shapes.
Rate this post!
359 ratings, average ratings is 4.0 out of 5
Stay tuned for news
Useful articles from our content team right to your inbox!
Let's talk
Is there a challenge your organization or company needs help solving? We'd love to discuss it.