10 Best Practices For Nonprofit Website Design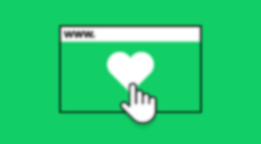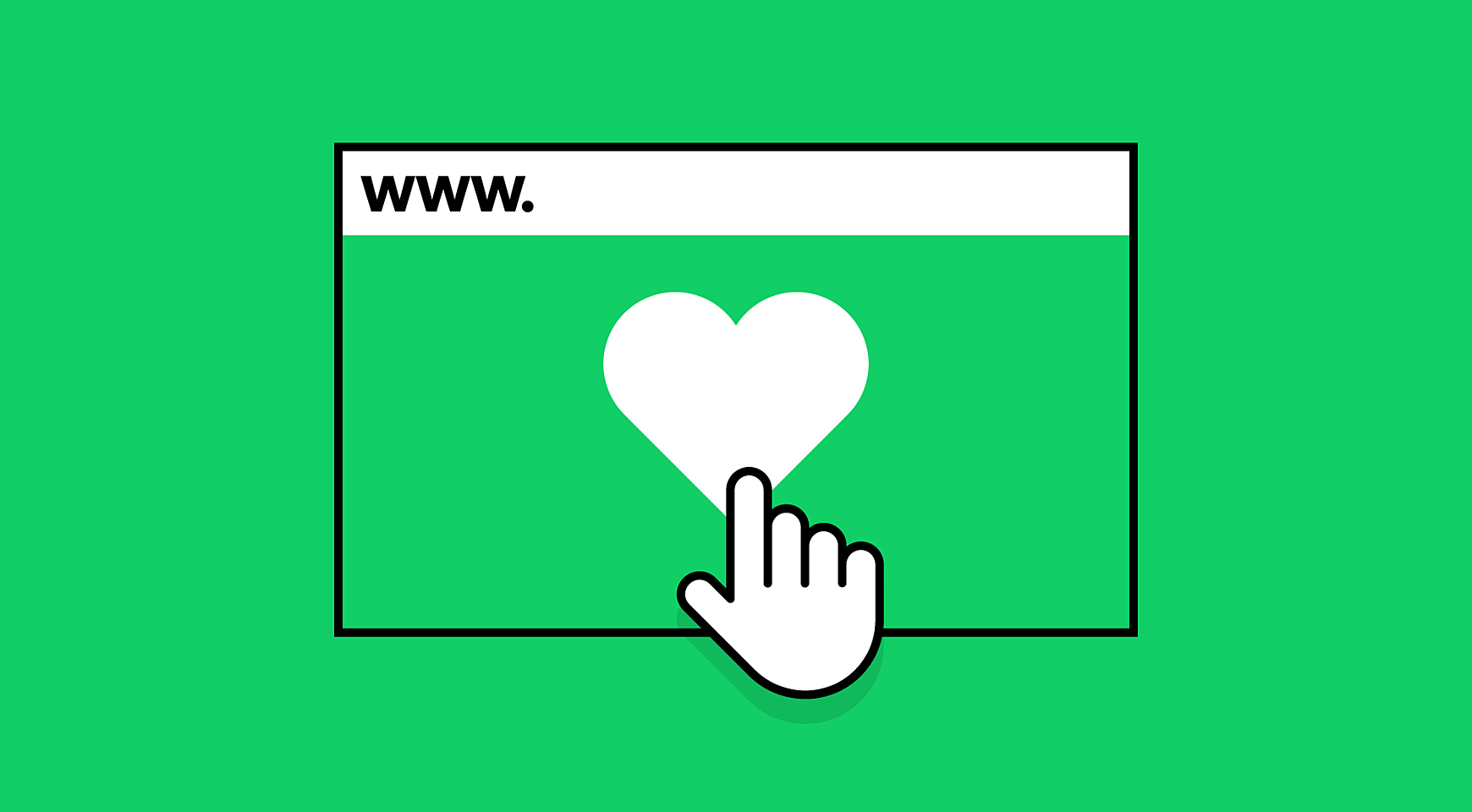 I want to create a nonprofit website. Where do I start?
Let's say you're starting a nonprofit company: a professional association, a fund, or a donor community—you name it. What does it normally look like?
Given that budgets are usually tight, all you can expect is a one-pager with a couple of community photos and a bolt-on PayPal account for donations. However, to achieve your goals, you should apply yourself and go with great design and website structure.
In this article, we're touching on nonprofit website design best practices.
What Goals Are You Going To Achieve With A Nonprofit Website?
This is the first question to be tackled. Most nonprofit website goals are large-scale: everyone wants to change the world. They want to:
Raise awareness.
Spread ideas.
Build a community.
Gather donations.
Having a clearly defined problems gets you to the focused level where you define the exact functionality that you need on the website.
Volunteer sign-ups.
Event registration.
E-commerce forms.
Ticket booking.
Presentation downloads.
Blog sharing.
Application submissions.
Given the clearly defined goals, you can define the functionality you need on the website, quantify the scope of work, allocate budget, and decide who'll work on it. Let's consider two options:
I want to do it by myself
If you are a self-starter and want to make your own non-profit website, your solution might be non-profit website templates that are easy to build and maintain. Check out these:
Why these?
First of all, you don't need to be either a design expert or a coding guru. All these require is a) selecting hosting and a domain name, b) installing one of the free non-profit website templates, c) building a non-profit website with the help of the easy-to-use tools:
Drag-and-drop features.
Form-builders for sign-ups and donations.
Other plugins for blogs, social sharing, etc.
That's it. All you need to write a copy and optimize for search engines. Sounds like a great plan?
Given that non-profits are often all about limited budget and resources, this can be the optimal option. You can develop an MVP using website builders and then raise money for your community, which will certainly include the expenses of improving the website with better functionality.
The main disadvantage is that a mediocre, self-made website may fail to stave off the onslaught of other high-ranked non-profit websites.
That said, if you have some money to spare, think about option 2.
I can hire a team
Well, let's get it straight: it's not just about "I can" or "I cannot".
This decision depends on the scope of the project, available sources, complexity and uniqueness of the expected product.
Then again, if web design and development isn't your specialty, I advise you to partner up with a reliable website developer to handle all the process, from requirements elicitation to design, development, and future maintenance.
10 Best Practices For A Non-Profit Website
When creating the best non-profit website design in 2019, you need to ask two questions:
Is it simple? You need to be clear in expressing your goals and intentions. This a message that can be easily comprehended, and the website structure in general.
Is it trustworthy? People want to know what they are supposed to join and where to donate. Make sure they know how you process their data and spend their money.
To cover both, we suggest you focus on the following features of non-profit website design examples:
Strong visual identity
Carefully wrap every aspect of your website into a common brand identity. Start with an easily recognizable logo and corporate brand guidelines.
Think of how each element of your non-profit website will be styled:
Colors. Use a color scheme that determines the essence of your organization. We've already touched on color guidelines in our previous articles. In short, think to what emotions you're going to appeal. For example, if you call for nature protection, greens and browns are probably the most obvious choice.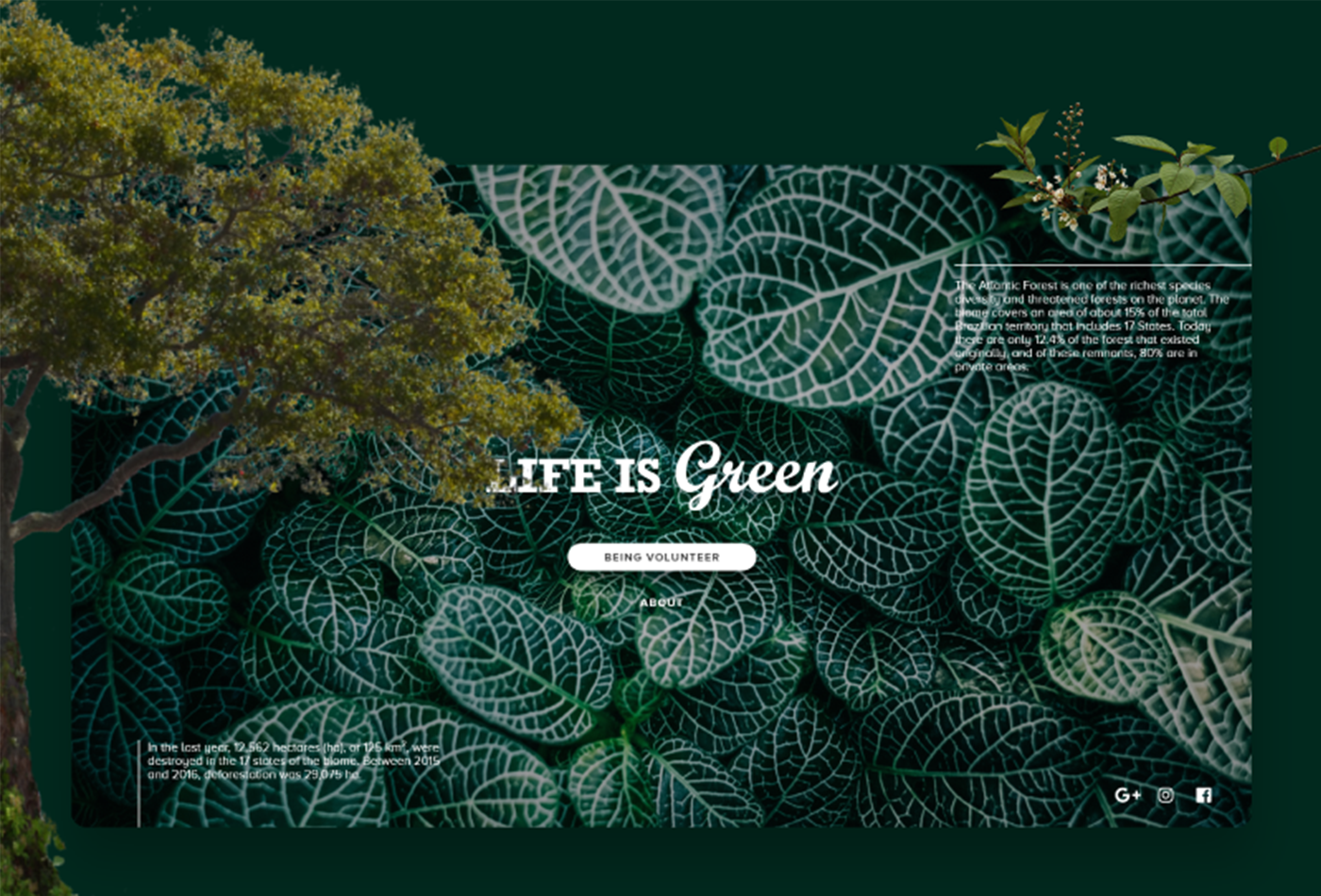 Source: Dribbble
Fonts. Select the font that reflects your message. Serifs are better for long passages, while sans-serifs are great for headlines.
Images and icons. Large, high-quality photos will enhance the atmosphere of trustworthiness, add to inspiration and amplify the message. You can also highlight the main points with custom icons like we did in one of our projects for a non-profit client when creating a design for the Baptist community.
Donation web form
Although non-profits are not the same as charities, one of the main goals is still to raise funds. Try to affect the way people think about donating money. Don't push it.
Go with engaging storytelling and clearly articulate the donation goals.
Pre-fill the amounts so that people can grasp an amount that is reasonable to donate.
Display the total amount of money to be gathered.
Offer the option of recurring (monthly) giving by adding a checkbox.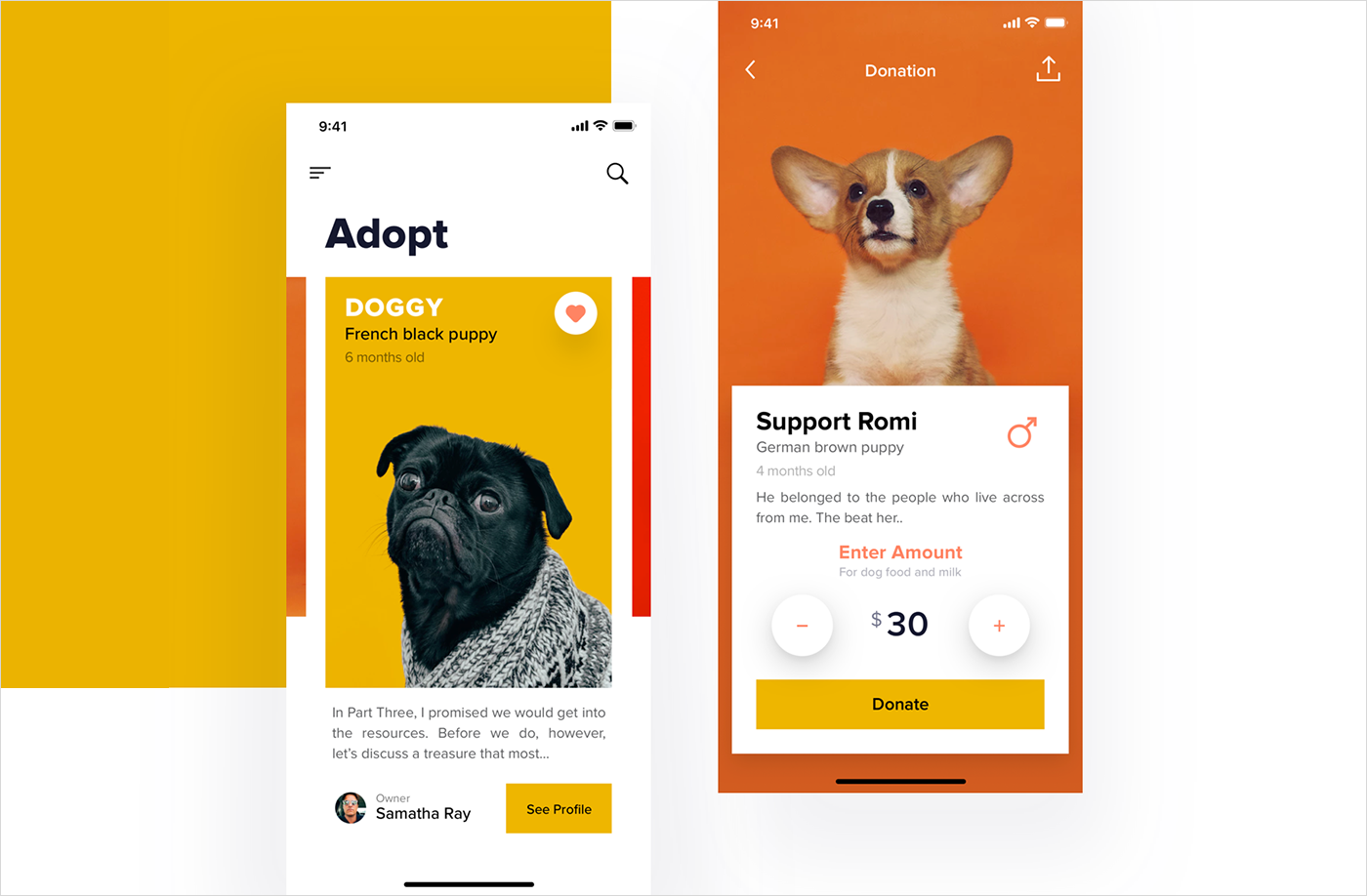 Source: Dribbble
Check out the best practices and examples of making a user-friendly form.
Personal account
What should be in a personal account of a donor? Think of the following features:
Personal info and photo.
Payment data.
Donation history.
Events calendar.
Communities.
Follow.
Personalized news.
You can even create some kind of social networks with user profiles so that the members of communities can interact with each other.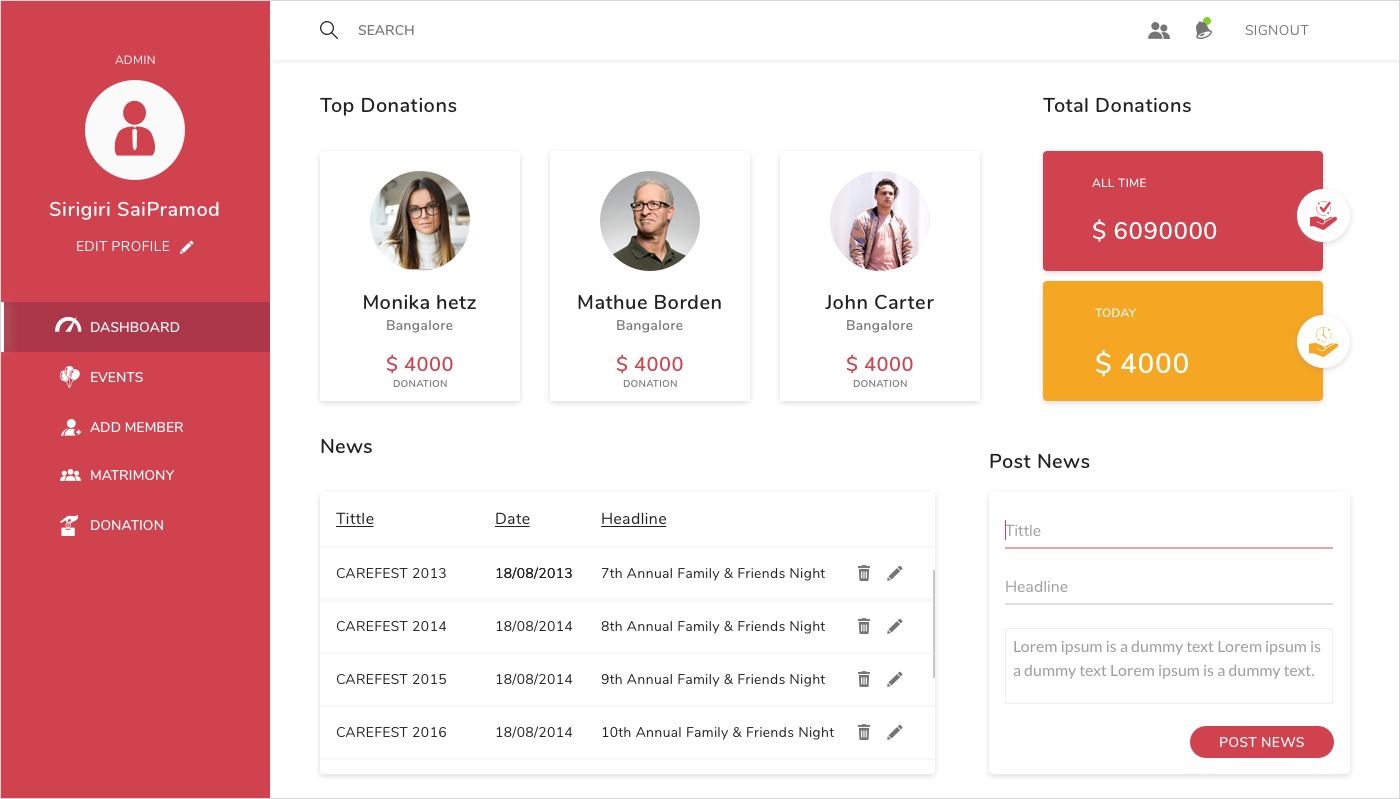 Source: Dribbble
Search and filtering
If you have a lot of members, events or blog posts, then a search and filtering feature is a must.
To get the exact results you may need to filter them by contacts, a number of transactions, campaigns, particular funds, geography, types of donation—you name it.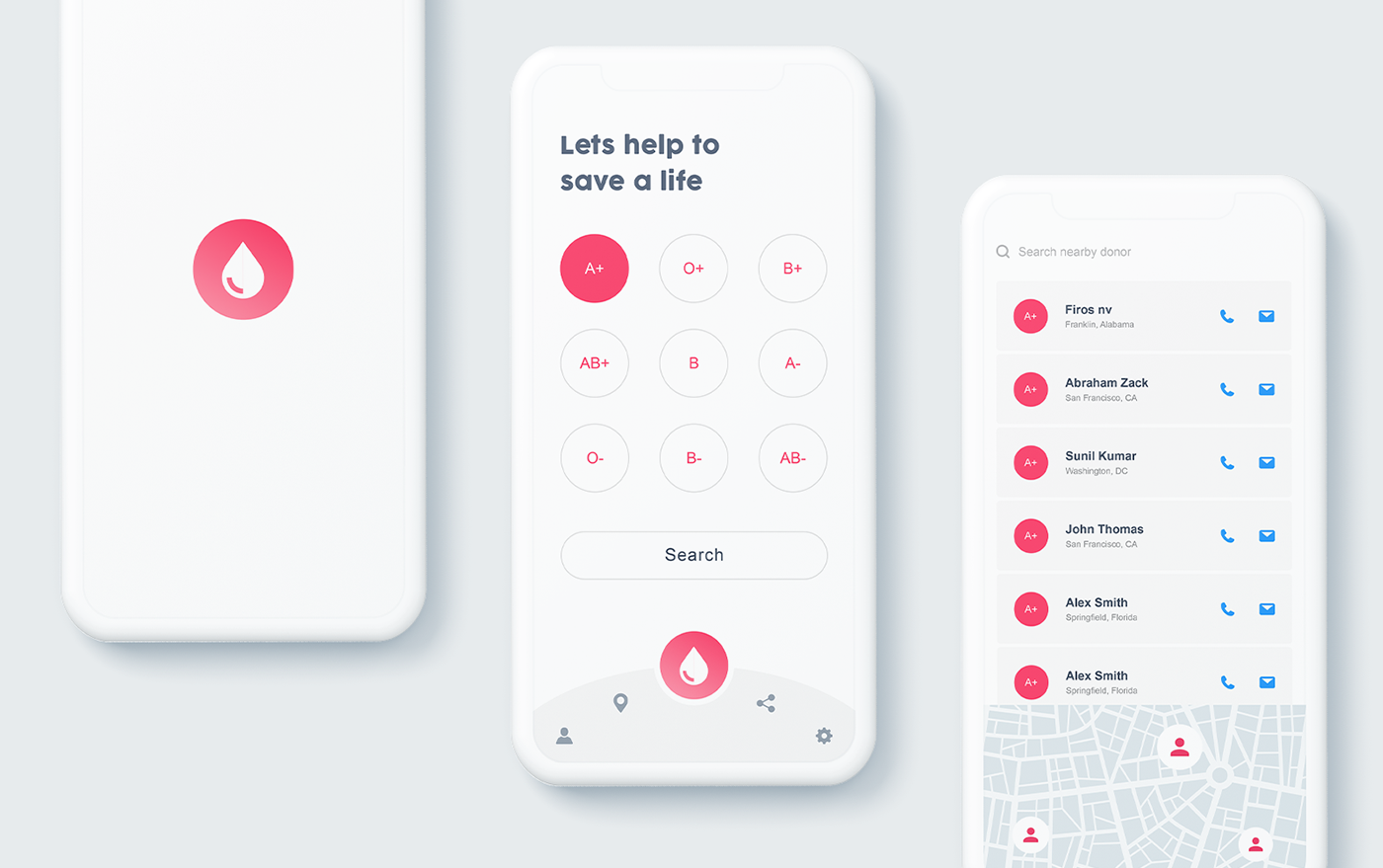 Source: Dribbble
About us page
Let's be honest: people don't trust charities. That's why the About us page should tell a full story, express your mission, and include trust marks and reports showing how the money has been spent.
Create in-depth content that answers readers' questions, and makes sure that you have strong title tags and meta descriptions for your pages.
Take a look at the example below. Not only do they state their mission but they show media mentions form the trusted resources: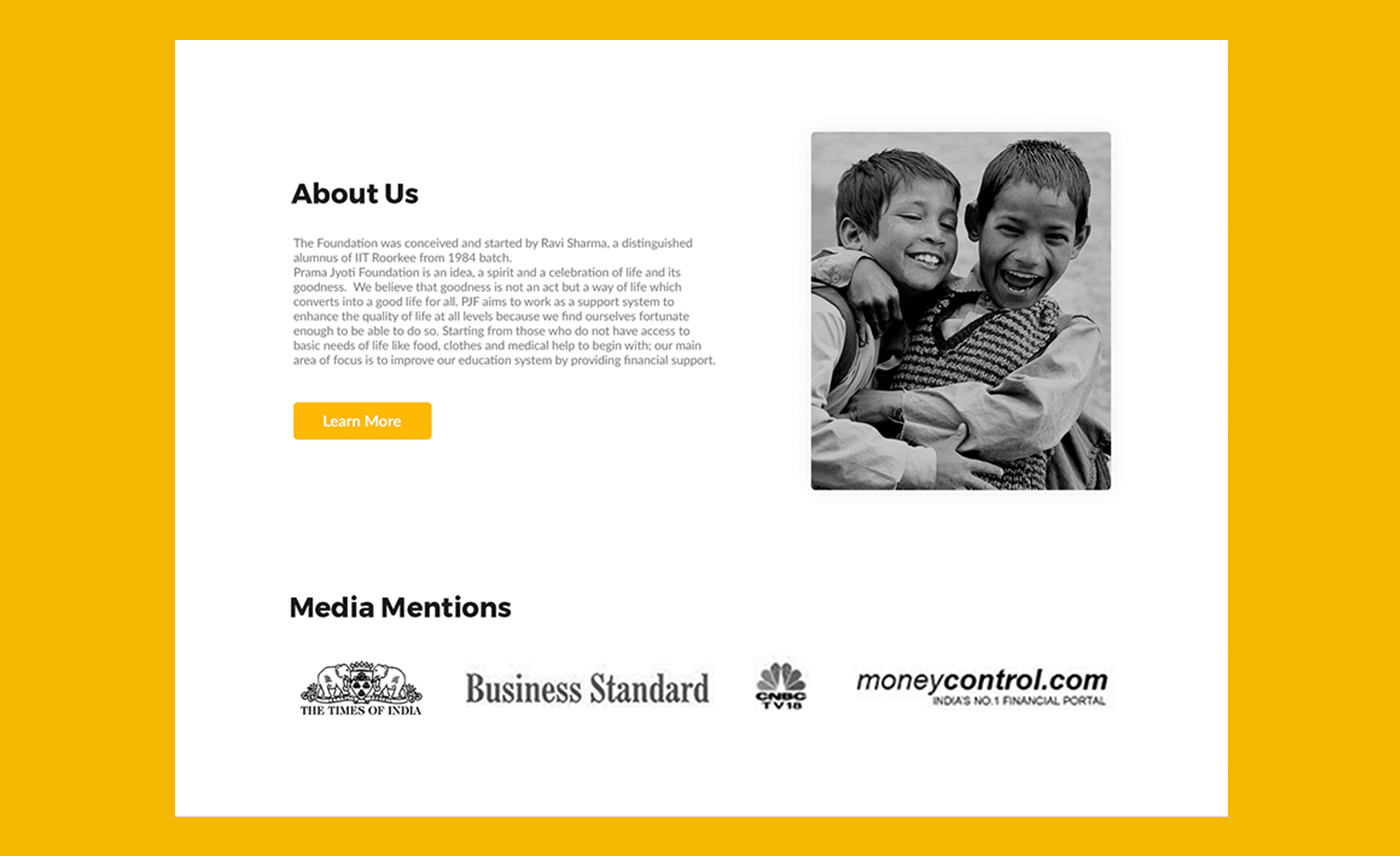 Source: Behance
Subscription and sharing
Add an email subscription box to your non-profit website design to let users receive your newsletter to their inboxes.
As for social media, add social sharing buttons so that community members can spread the word about your organization and share the latest updates.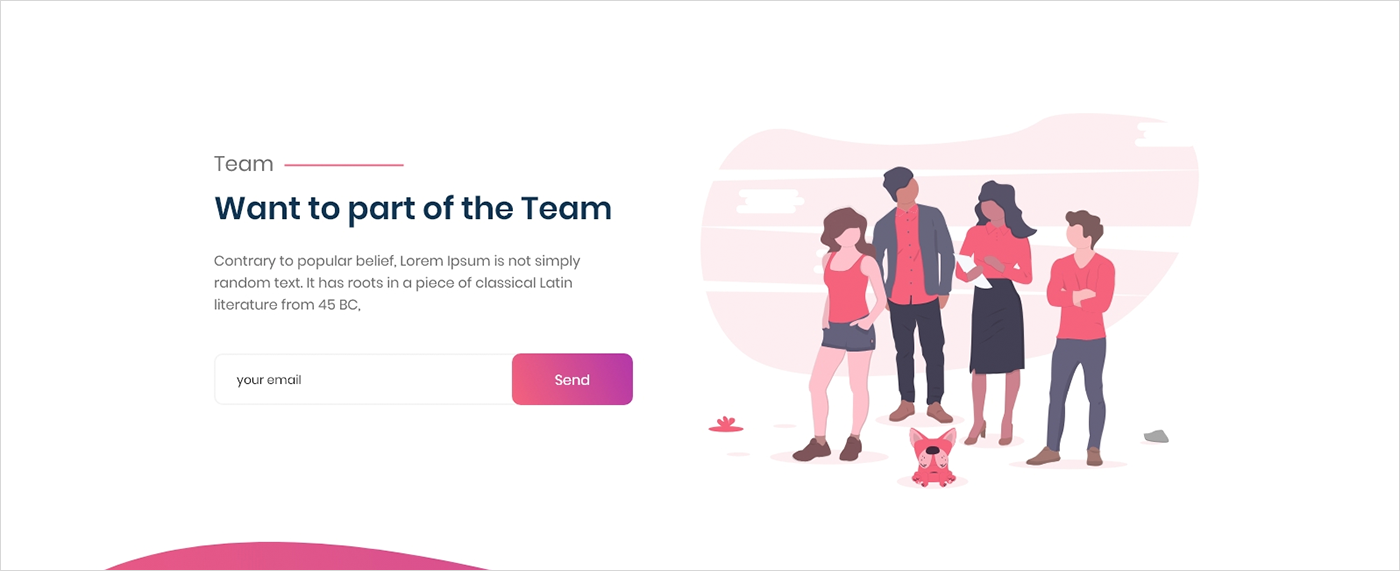 Source: Dribbble
Calls to action
Jump-start your dialogue with the supporters by adding a couple of actions to your website. Which ones? Go back to your goals and articulate them in the form of a CTA button that leads to contacts, subscriptions, donation websites, bookings, or event registrations.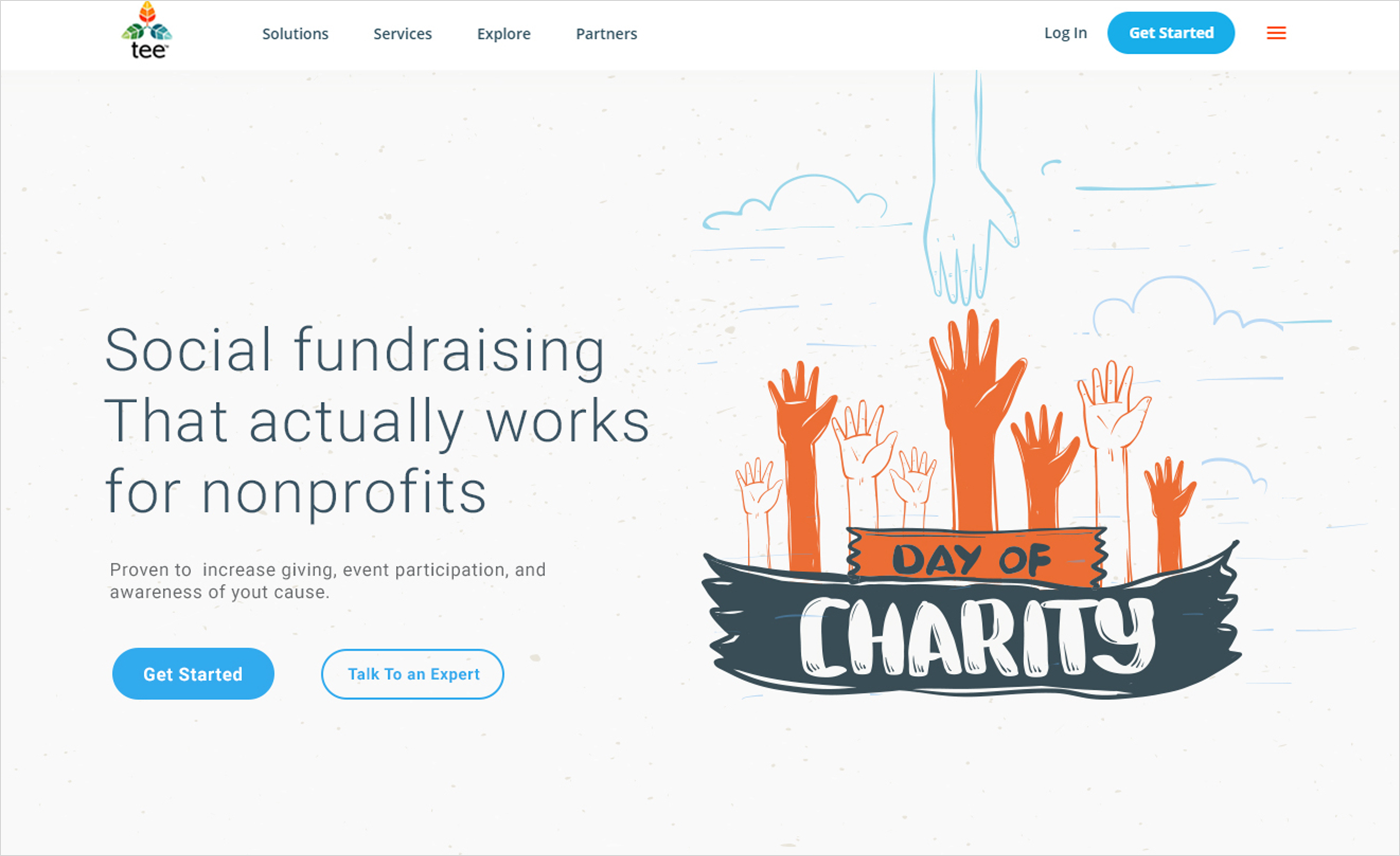 Source: Dribbble
Blog and multimedia section
We are passionate about storytelling. Write content related to your activities, for donors, recipients, and other members of communities. This will also boost your SEO, as high-quality content will do you a good favor in ranking higher in search engines.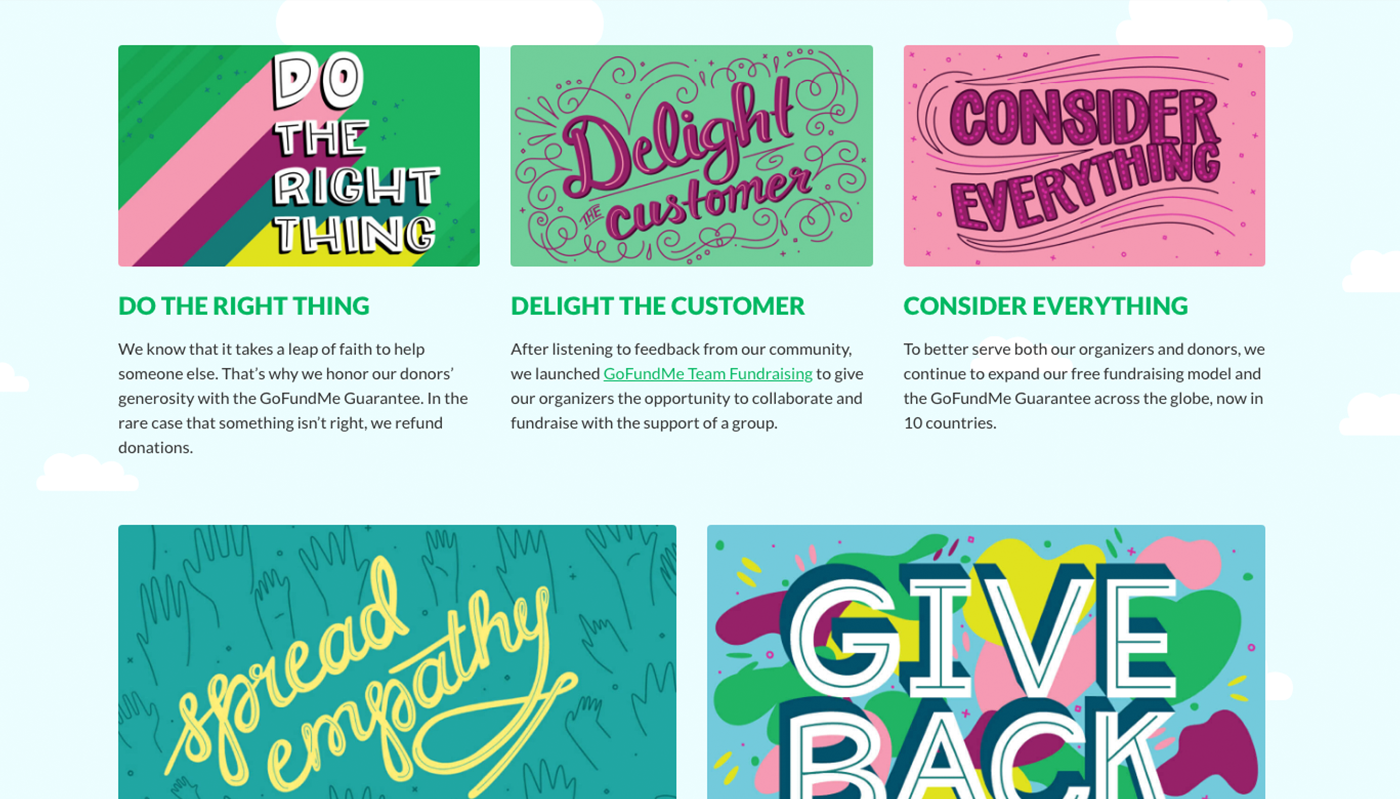 Source: Gofundme
Event page
Non-profits are often connected with mutual activities, fundraising gatherings, and awareness-building campaigns. Provide your readers with an event calendar and separate event pages featuring all the details of the coming event.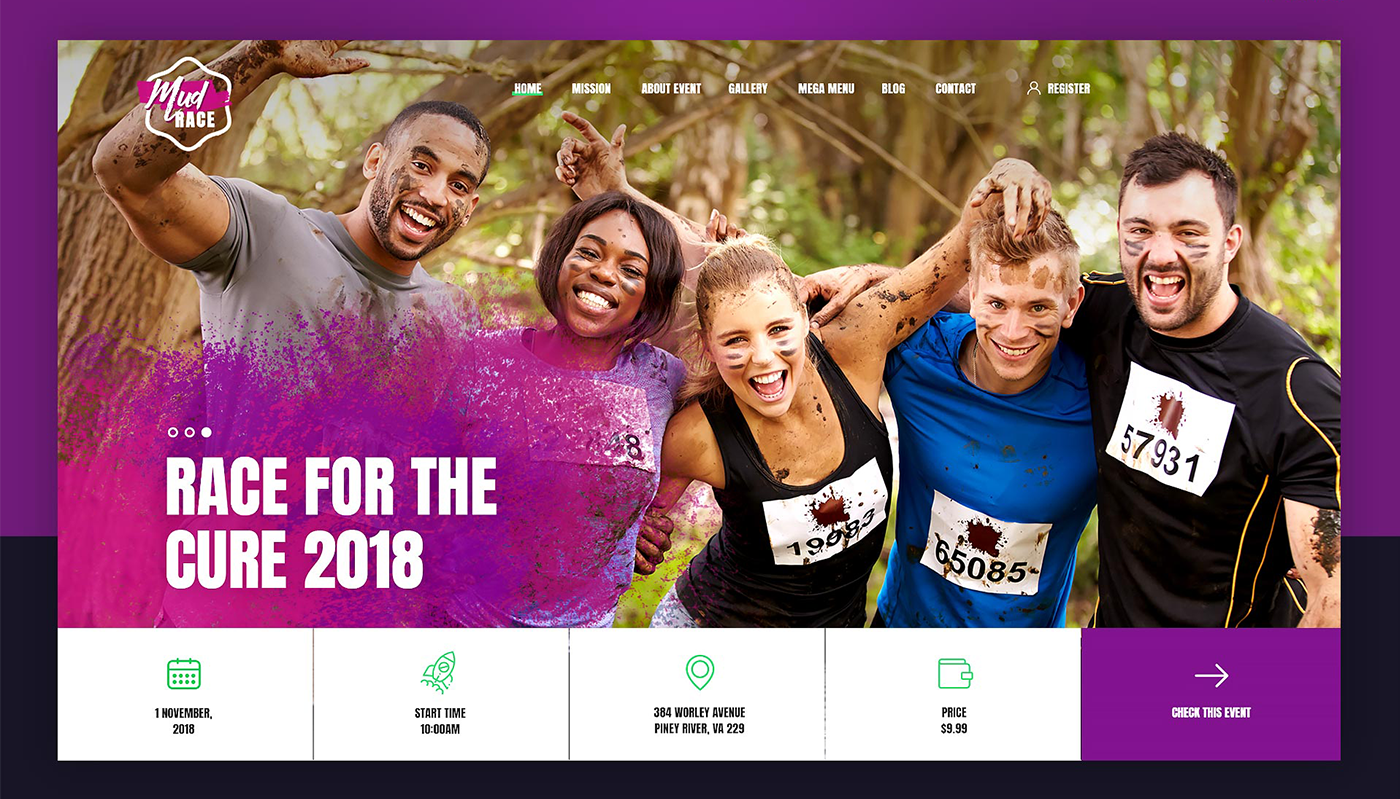 Source: Dribbble
Conclusion
There are many more examples we could gather, but the whole idea can be summed up in three nonprofit website design tips:
Clearly define your goals.
Be simple.
Be trustworthy.
But the main success key is starting off with a user-friendly website that will engage users. Contact Agente and we'll help you build one.
Stay tuned for news
Useful articles from our content team right to your inbox!
Let's talk
Is there a challenge your organization or company needs help solving? We'd love to discuss it.