9 Best Examples of Travel Website Design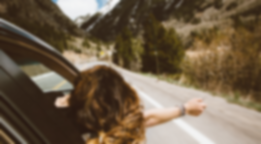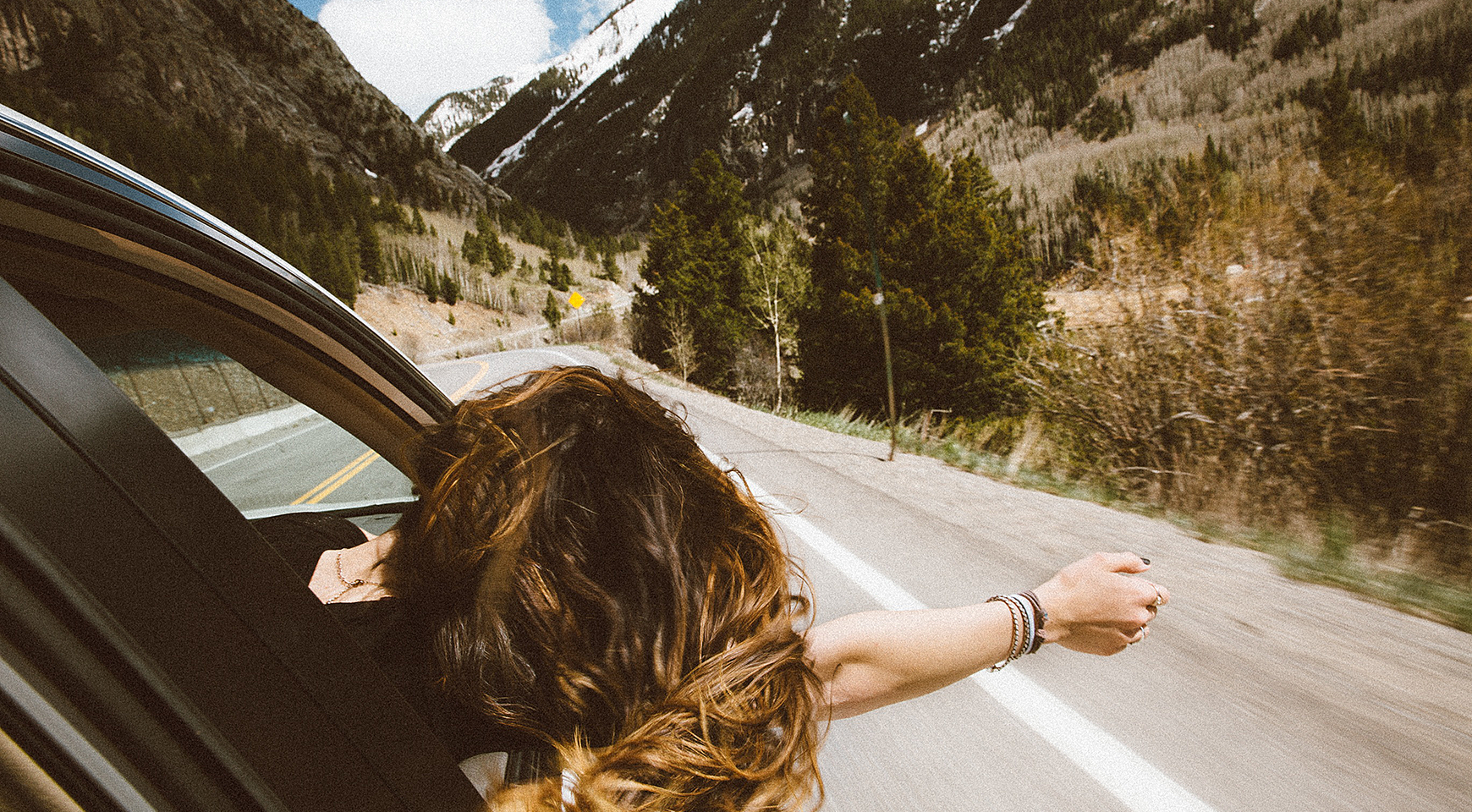 Why tourism and traveling?
Tourism and traveling are the main components of a modern life for any person nowadays. We follow technologies and see how they influence travel business and progressively change it.
The way of booking and providing tourism services has been changing every year from traditional offline to online. New types of travel-business models appear at a quick pace. For example, sharing economy (Uber, Airbnb model) influences the classic way companies to provide tourism services, such as how lodging provider Airbnb is a good alternative to traditional hotel chains. We can observe the same tendency in passenger transportation and other travel business spheres.
Why us?
Our company has much experience in developing travel projects mostly for the CIS market, mostly OTA (online travel agency website design) and booking platforms that provide flights, hotels, and car bookings.
Kupi Bilet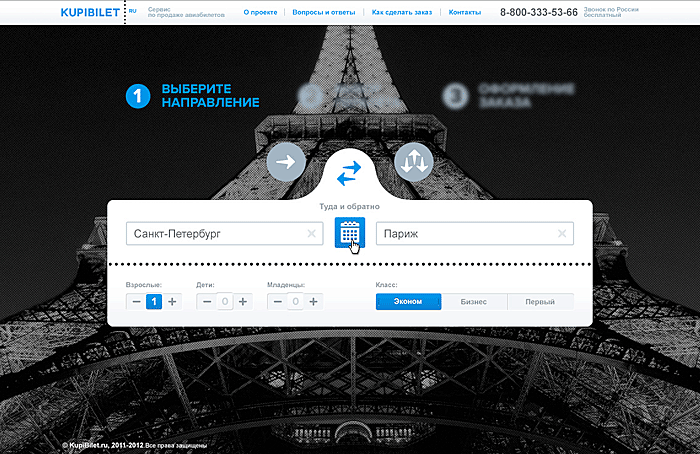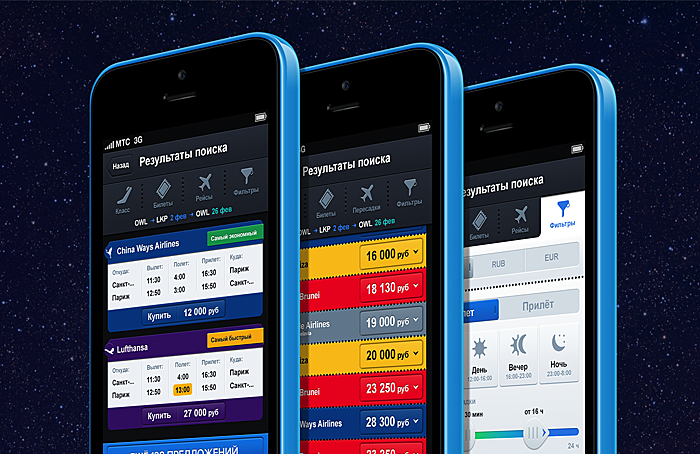 One time we were involved in one ambitious travel project, "click and travel," like travel website designers, which provided the possibility of custom tours and all additional travel services like cars, excursions, flights, hotels, etc. Between our team members, we call this project "Russian Expedia."
See also our guide on NFT marketplace development.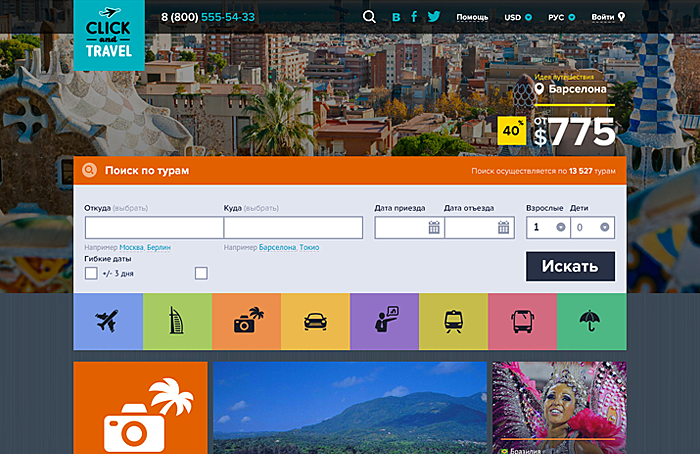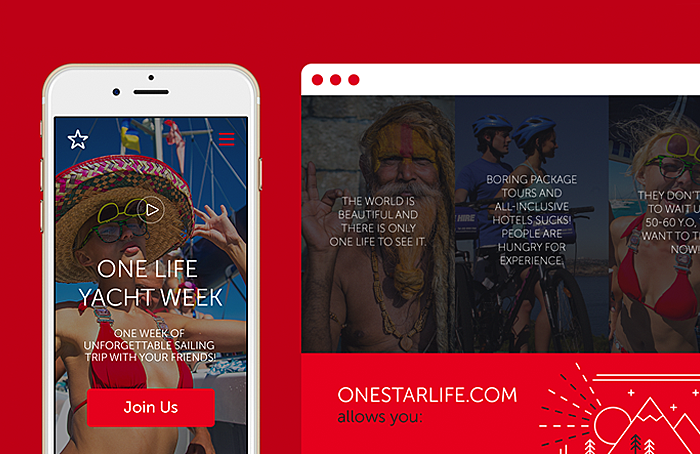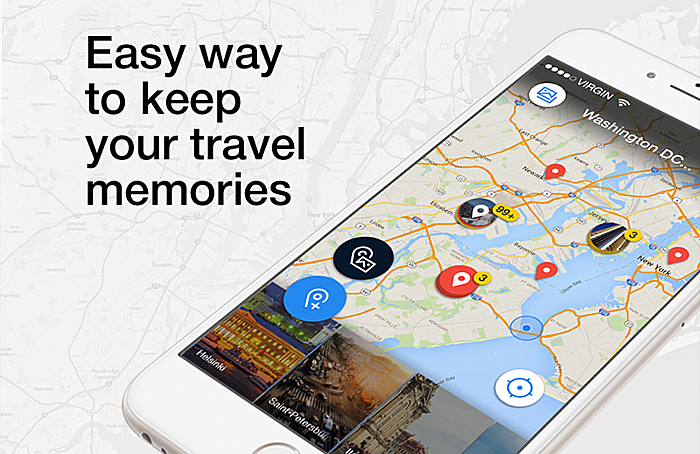 But let's not dwell on past history and projects! We decided to write this article on the grounds of our best practices and try to define the best travel website design from our point of view in different niches and categories, as well as form some tips for each category.
To make this comparison clearer, we will compare websites from the same categories or site types. Taking into account a lack of real user data statistics, we will compare sites only by those characteristics in which we can identify visually, like attractive visual UI, useful information structure, etc., and by our personal user testing and expert view.
What and How to Compare
Let's identify the main categories we'll be using in our comparison. We've emphasized the next four travel sites' categories:
Search and booking (OTA's flights and hotels)
Custom packaging tours and holidays
Travel content sites and portals
We will analyze the three top websites in each category and try to describe in a well-argued manner why we chose these sites considering criteria such as:
User Experience
Visual UI design and its quality
Content and services presented on the website
The most interesting part starts here. Let's compare.
Search and booking
There are many systems and services for searching and booking flights and hotels. The most popular are used by us each time we are planning our next trip, while others are used not as often because they are niche booking engines or services. We chose three of the most interesting websites relating to the criteria described above.
Our leaders: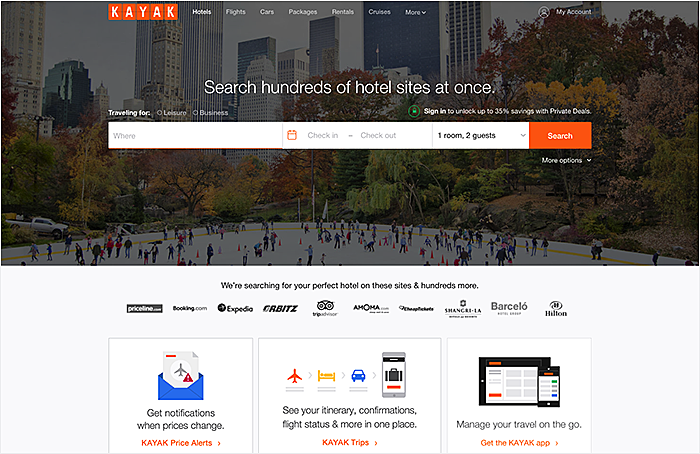 User Experience
An industry leader can't have bad usability. I think hundreds of user tests are performed each week, and thousands of user metrics are tracked and gathered by the system for the following analytics. As a result, you get a system with great UX design, well-thought out structure, and even an adaptive logotype.
Visual UI design
Clear design style with flat UI elements complemented with big hero images, used as a background of the main search area. These images are related and changing according to search requests. The visual style is simple and clean, with bright color accents on call-to-action elements, which effectively attracts users' attention.
Content and services
The range of services on such types of sites became an industry standard already with minimum variations and deviations. The content is well-structured, the main popular sections are highlighted and additionally marketed with glyph icons, which helps catch users' eyes and immediately tells them what's behind the content blocks.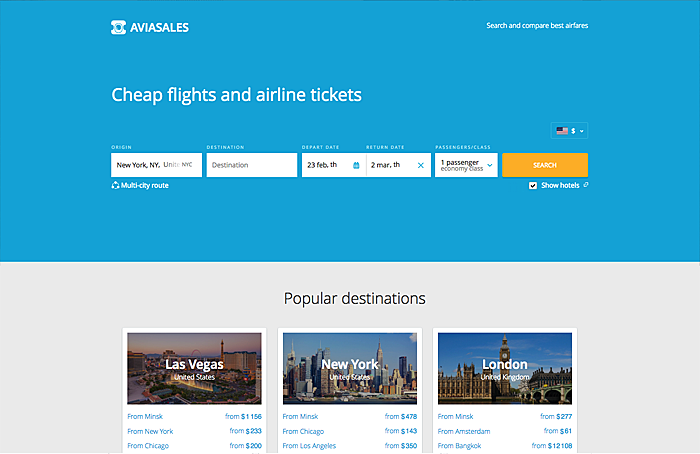 User Experience
This site has a clean and smooth user experience while searching for the needed flights. The search results are well-structured; each search result is separated from the other, so it helps users perceive the page's content much easier. The main booking buttons are well-highlighted and located in the main user's focus area.
Visual UI design
The color scheme of visual UI is based on three main colors and minimalistic flat backgrounds. All attention is on the content, and there is nothing to distract users from their main task, which is fast flight searching and booking.
Content and services
Aviasales is just a flight search and compares service, so the range of services is limited and concentrated around this one core function.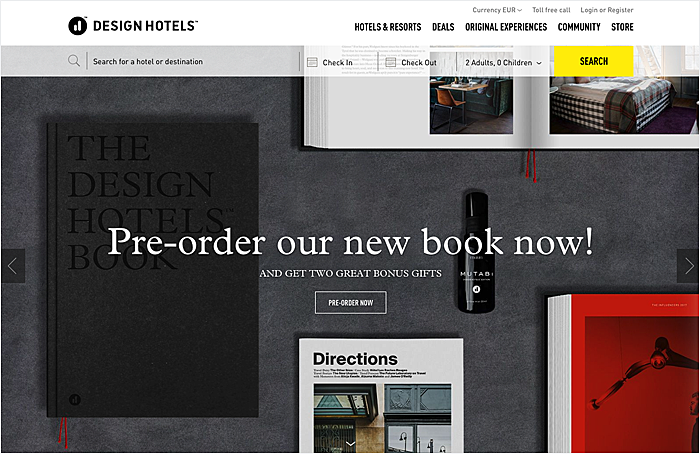 User Experience
Design Hotels is a well-known brand in the travel market as a niche searching and booking service, so a service with "design" in the title can't have bad UX/UI design because the target audience is rather spoiled with beautiful design and ease of use aspects. Yes, this project has good UX design, the responsive layout is well-thought out, and call to actions are visible and well-placed.
Visual UI design
The visual structure of the pages is not cluttered; it is well balanced with an emphasis on huge photos. The rest of the UI exists like the frame for the picture, which helps to draw attention to the beautiful design hotels.
Content and services
The website offers the full range of services related to Design Hotels all over the world. Content is well-structured and grouped by the categories.

Let's continue with the next compare category.
Custom packaging tours and holidays
We think this category is attractive for comparing because there are so many impressive projects on the market that offer customized tours and niche travel possibilities. Tourists can take cruise adventures or journeys by car for business trips or relax holidays to exotic destinations within any price range.
Our leaders: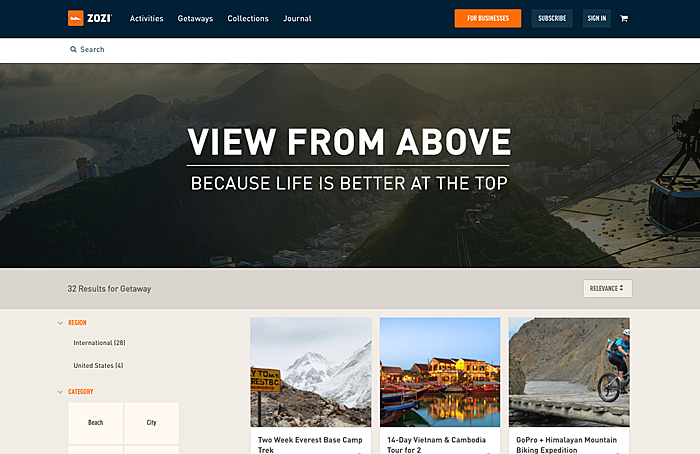 User Experience
Everything just perfect! Zozi is a leader in its category and niche, so leadership is really deserved by thoughtful UX design and attractive visual UI.
Visual UI design
There's a nice color scheme with flat UI elements, beautiful typography and using of iconography. The color accents on buttons are well balanced and noticeable.
Content and services
This project is overloaded with interesting content and offers, the service editors choose the perfect stories, all content is well-structured.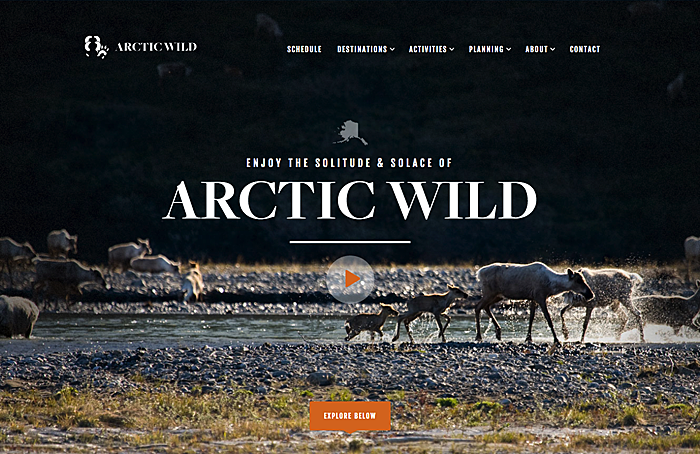 User Experience
The information structure is well-thought out, calls to action are visible and nicely placed. The multi-level navigation is useful and well-structured.
Visual UI design
The color scheme is well-balanced, the accents on the pages are adventure photos. The design style is a bit outdated, but it still works well on the audience.
Content and services
The website offers the full range of services related to Arctic travel activities. Content is well-structured and grouped by the categories.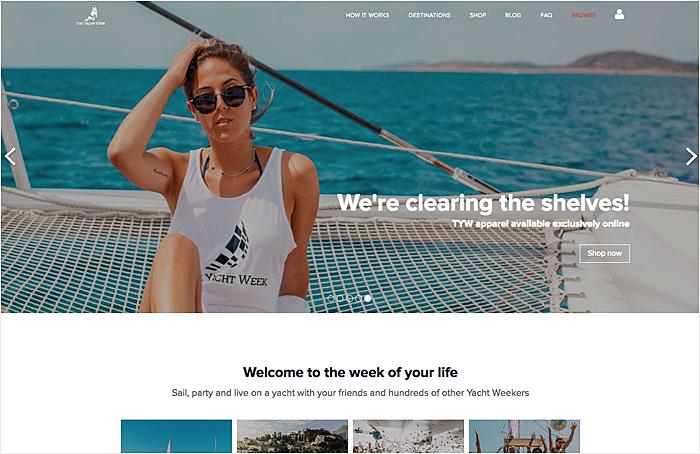 User Experience
The Yacht Week is the industry leader and a famous brand in the yachting travel niche. The overall impression of using the website wasn't bad. The header navigation looks too small, but the structure is well-organized, and it's easy to get the needed information in a few clicks.
Visual UI design
Visual UI design is based mostly on large, attractive photos, and the color scheme consists of two main colors, blue and white. It would be nice to add a third accent color for important CTA elements, like buttons or some important UI controls.
Content and services
The content and services look good, the site provides a lot of yachting-related types of entertainment in different destinations, and the blog section consists of typical promo content materials.

Travel content sites and portals
Some of the travel content sites are using mixed models with booking and search services, but most of them are providing the traveler with full information about countries, sharing inspirational ideas about traveling and possible ways to spend holidays.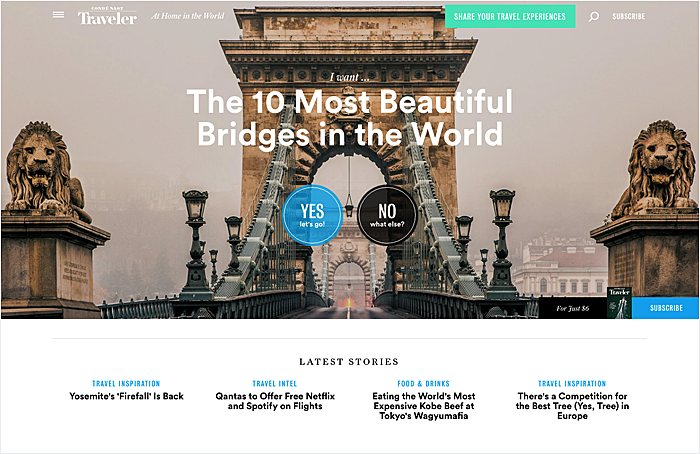 It's no surprise that the largest media-publishing company owned one of the best content media resources related to traveling.
User Experience
Conde Nast has been serving users/readers from different niches for more than one century already, so they have a lot of UX design practice. I can say that UX in modern online media is sufficiently standardized, so Conde Nast Traveler is keeping good UX design standards.
Visual UI design
This site has a content-centered design style, based on huge photography and typography with a lot of white space, which helps to perceive the content much easier.
Content and services
The content is the king here. Everything is made around content and based on the content.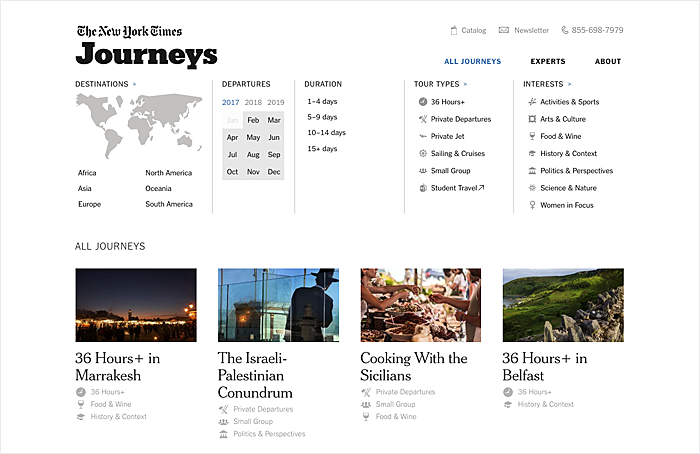 User Experience
The subsection of the famous NYT related to the traveling has good UX, the navigation is clear and well-structured, and the rest of the UX features are industry standards.
Visual UI design
The newspaper/magazine style layout has a lot of whitespace, huge typography and headers, and an emphasis on large photos.
Content and services
Content is the basis for this type of website, which features many articles from experts and amateurs. You'll find everything there.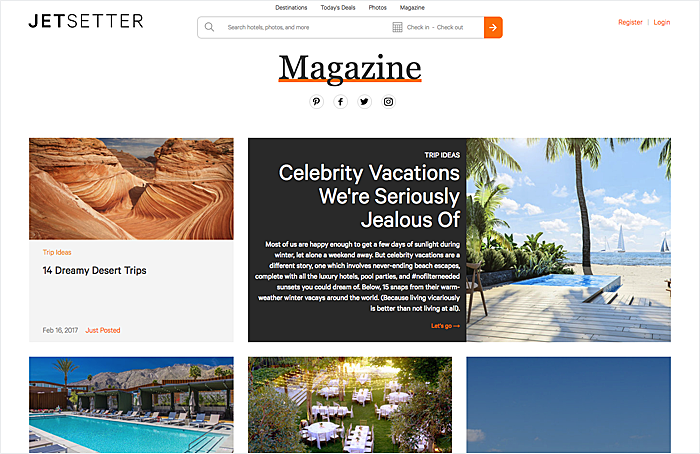 User Experience
The magazine section of the famous Jetsetter portal is using a typical grid structure layout, the usability is quite good enough, and the simple magazine functionality does not imply any super custom or complex UX design features. Long-read articles have the good design with sub navigation, so it's much easier to read the content.
Visual UI design
The blog or magazine style grid layout, with photos and a lot of white space.
Content and services
The quality of photo content is the core of Jetsetter; all articles are supplemented with amazing professional photos and the post structure is well-divided with headings and subheadings.

Afterwords
We hope our analysis will be useful for travel industry representatives. If you're still wondering how to combine functionality and design, at least you know that nothing is impossible. Use your bravest ideas and give them to professionals. AGENTE is always here to help you create an OTA or any other travel product or service from scratch or improve your existing one. Our wide experience lets us deliver high-quality results mixed with the most creative and innovative solutions.
---
Read also: How to develop a website like Udemy?
Stay tuned for news
Useful articles from our content team right to your inbox!
Let's talk
Is there a challenge your organization or company needs help solving? We'd love to discuss it.