Product Design Services
We create amazing product design that solves customer problems and spirits up your brand, your product, your services.
Product Design Workflow
Product Research
Expand the understanding of your product
Our product research can help you discover the weak points and opportunities for your product.
UX Strategy
Explore all the possible solutions
We work out the user experience strategy to analyze user behavior and look inside your product.
UI Design
Design the user-centered interface
We prototype and design actual screens for each screen of your app, bearing user interactions in mind.
Usability Testing
Make sure that people love it
We run remote or in-house testing with potential users of a website, app, or prototype before it goes live.
How We Deliver?
If you expect your app to be user-friendly, intuitive, and beautiful at the same time - you're in the right place. Get your web application done with extreme care of functionality and visual quality.
Initially, you come with your idea of an app and fill in the brief or share the project documentation with our team. Based on this, our designers and developers come up with a product concept, write a specification, and help you choose the technologies and implementation plan.
We gather and analyze you requirements and go through your business idea and user needs in order to create a relevant UX strategy, precisely based on product demands. As a result, the client gets some tangible deliverables: Information Architecture, Personas, Use Cases, Userflow Map.
Once the main business tasks and users goals are defined, we proceed with UI design and develop unique product wireframes. These wireframes are later transformed into a prototype you can actually click on. Our prototypes include animations, transitions, interactions and adaptive design for various screen resolutions.
Our development team builds frontend and backend parts of the necessary system elements and adapt CMS modules, if needed. All the process is iterative, design-driven and followed up by cross-browser testing. Besides, we can integrate any 3rd party services of your choice.
What we deliver
If you expect your app to be user-friendly, intuitive, and beautiful at the same time - you're in the right place. Get your web application done with extreme care of functionality and visual quality.
Research
Defining problem to research
Choosing methods
Stakeholder interview
Competition benchmark
Surveys & questionnaires
At this stage, we talk to our client, gather and analyze your requirements and go through the business idea and user needs. We can organize a kick-off product design workshop to define project scope and synchronize our visions about the product. For the ongoing projects
UX Strategy
Personas
User stories
User scenarios
Use cases
User flows
Information architecture
UX strategy is built before the product design or development starts. Our product design team creates a relevant design strategy, precisely based on demands of the business and customers. We consider the design in a holistic manner and build customer personas, touchpoints and ecosystems to understand how to get the most of your product.
UI Design
Wireframes and Prototypes
Logo design and branding
Interface design
Interaction design
Clickable prototypes
Once we've built a foundation of the product's layout, we start creating a wireframe for every unique screen or page and then gathering them into static or dynamic prototype using adaptive approach. At this stage, we prepare and share all the design specification to our development team.
Usability Testing
A/B tests
User testing
Remote user testing
Moderated lab testing
We perform usability testing to ensure that your customers are comfortable with the interface of your product, and our design drives conversion. We are capable of creating in-house and on-site usability testing lab so that our clients can take active part in design testing process.
Our Approach to Designing Products
What Is a Design Sprint?
Being an experienced team of UX designers as well as web and app developers, we have helped countless businesses create their online presence, always delivering the highest-quality design possible.
01

Prepare

Before the design sprint starts, it is important to gather the right team of stakeholders, prepare the rooms and materials, clarify the project goals, context, schedule, and deadlines.
02

Understand

Our team works together with the customer to understand their business problems and customer needs. Any contextual information or past research is welcomed at this stage.
03

Sketch

After choosing the target for a design sprint, we brainstorm the ideas for product improvement. Then, each of the team will sketch the solutions as a part of the product map to implement these ideas.
04

Decide

At the decide stage, we gather in a group to review everyone's sketches and decide on which ones are better for achieving the product's long-term goals. As a result, we'll weave the winning scenes into a storyboard.
05

Prototype

Next, we'll turn the storyboard into a low-fidelity prototype to validate the concepts with customers. It's also the time to prepare for the Test stage by making up a schedule and writing interview scripts for users and customers.
06

Test

The last step is to test the prototype with our customers and with the users of the product. We'll introduce the product, conduct an interview and prepare tasks that will help participants to validate or invalidate ideas.
Our Cases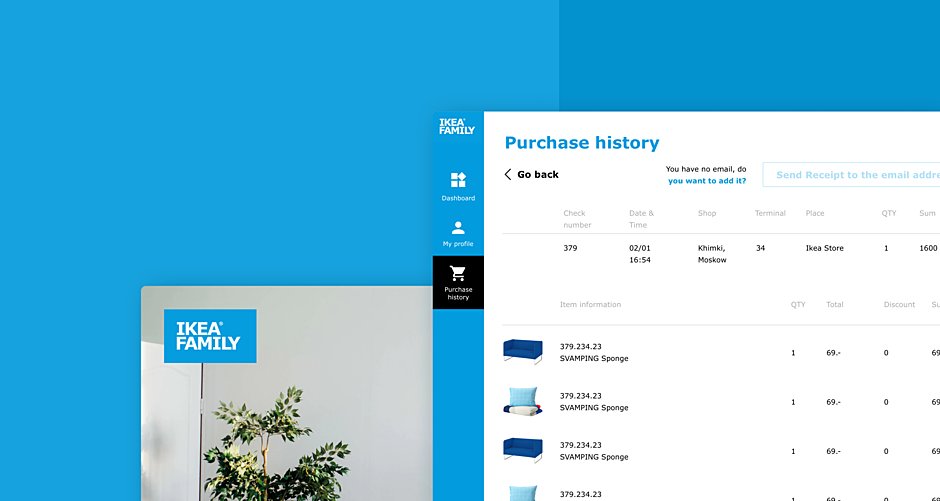 Ikea Family — Kiosk, Web, and Mobile App
IKEA is an e-commerce project that included Kiosk and Online application functionality update, user experience, and user interface improvements.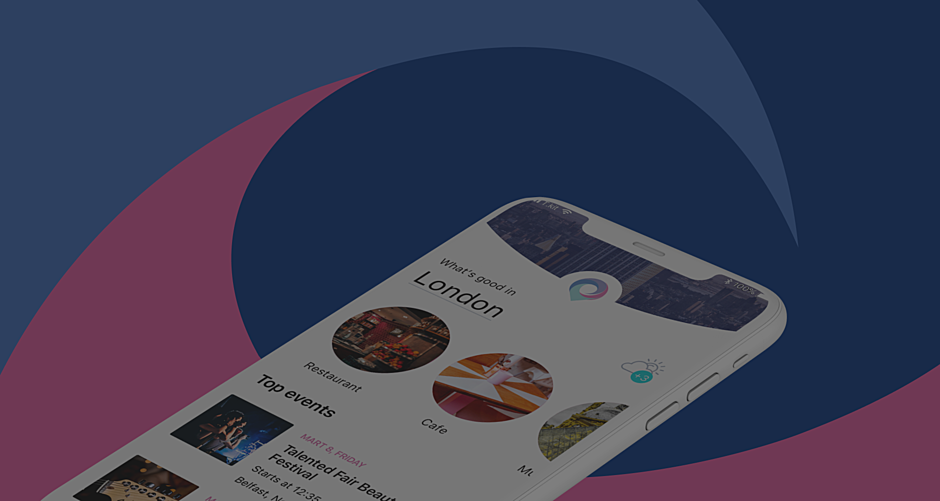 Tkit — Event Ticket Booking App
A multifunctional iOS app for event management and online ticket booking with an interactive newsfeed.
Let's talk
Is there a challenge your organization or company needs help solving? We'd love to discuss it.