20 Questions to Ask a Web Design Company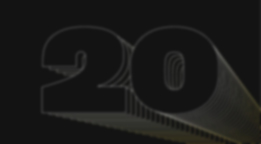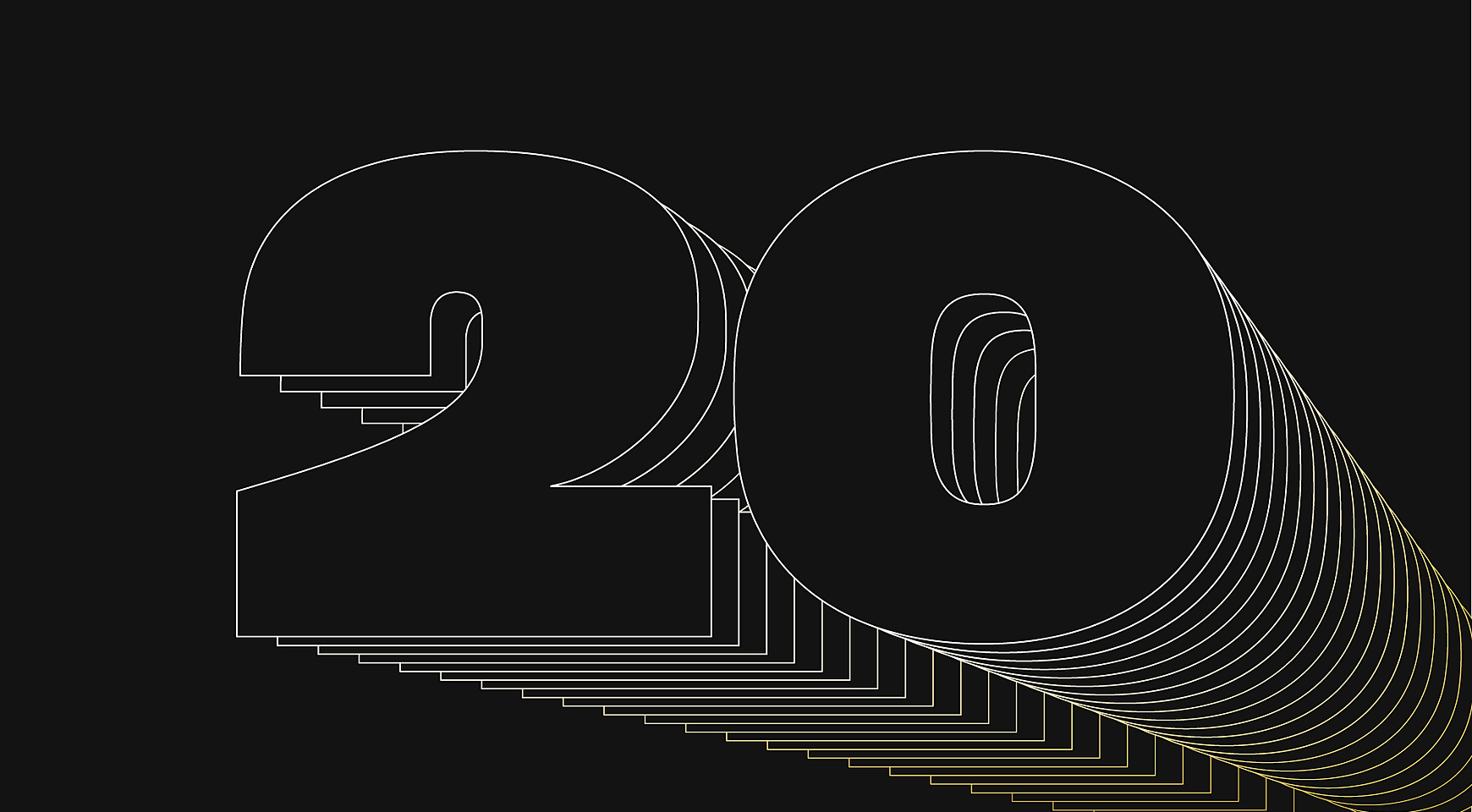 A website is a must-have marketing tool for any business. Acting as the major source of information about your company on the Internet, it provides both existing and potential customers with information about your business and services.
Hiring a web design agency to do the work for you is the right decision, as professionals can help you reach the goal times faster than an in-house team. Why? The answer is simple: they have the expertise, experience, and resources you lack.
Be cautious when selecting designers to work on the project — all that glitters is not gold. Make sure that they're the right choice for you by interviewing them.
Questions to Ask a Web Design Company
We've compiled a list of questions to ask when hiring a web design company to help you with this tough task. Ask them all and rest assured, you'll find a perfect team for the project.

Here is the first set of questions to ask a web designer before hiring.
1. Can you provide your portfolio and your customers' feedback/references?
A potential service provider may claim that they have relevant experience and have developed dozens if not hundreds of websites, but you still need some proof. Always ask for a portfolio to prove what they say.
Also, request customer feedback and references or visit business listings like Clutch to find out whether all the projects found in the portfolio are real and how capable the company is. If you know some of the customer names, you can contact them directly to learn more about their experience of working with the agency.
2. Can you share any case studies?
Websites are not only about building an online presence but also attaining specific goals. Do you want to be sure that you'll get exactly what you need? Case studies are the best way to do that with minimum effort.
Ask for case studies with detailed statistics of the business results that were reached with a specific project: a conversion rate increased online sales grew exponentially, and so on.
If the data doesn't satisfy you, just say "No" and hire another service provider.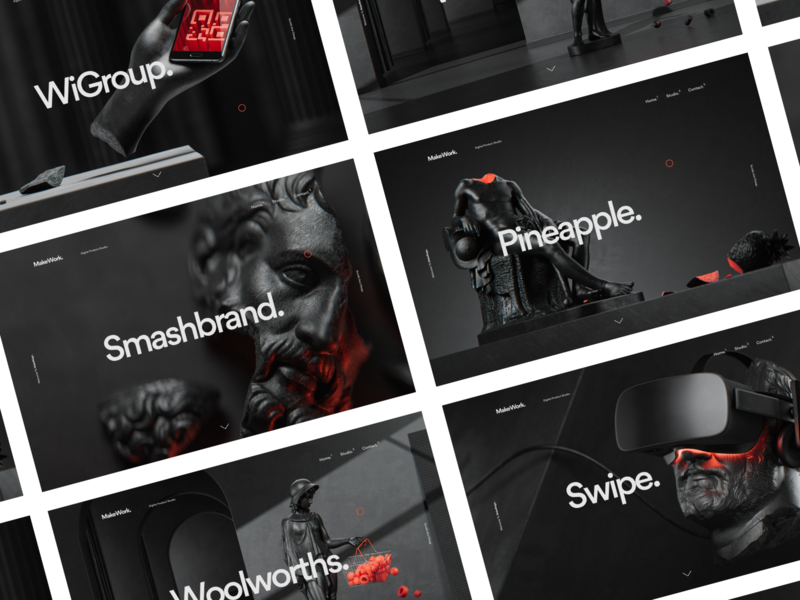 Source: Dribbble
3. Do you create designs for one specific industry or company type?
Web design companies often work with clients from various industries, while others are laser-focused on specific industries or even company types. Is that good or bad?
Designers working with industry for years know exactly what their clients need. They can create a design that meets all imaginable standards and requirements much faster than others.
But will they be able to create something unique? Hardly. To get something unique, opt for agencies with a wider specialization.
4. What services do you offer?
In the ideal world, all web design agencies commonly provide not only design but also web development services, as well as hosting, copywriting, SEO, and other services associated with websites. But in reality, this may be not true. So never assume that an agency has all the skills you need for the project.
If it's a small company, chances are they won't tackle everything related to your site. Double-check that you'll gain the desired results with their assistance before signing a contract.
5. Who will be working on my website and how much experience do they have?
If you employ a big company, don't expect every member of the team to be involved in your project. Knowing each who will be working your site will is always beneficial.
It's your money, so you have the right to ask questions about the experience and skills these people have. This will also help you to understand how the project will be managed.
6. What are the major steps you follow when developing a site?
Like any other process, website development includes some major stages that experts will never miss, such as research and planning, design, develop, testing, and launch.
Agencies that can't tell you how exactly the project will be delivered are not the ones you're looking for.
7. Will you integrate third-party apps, extensions, etc. to the website if needed?
A brand-new or revamped site is not enough. You will need to make it fit your needs by extending its functionality through the installation of custom plugins (e.g., social media) or integration with third-party solutions.
If the extended functionality is part of your website design plan, discuss these developments during the interview.

Web design projects have many similarities, but each of them is unique to some extent. Here is another set of questions to ask when designing a website. This one concerns the project details.
8. How long will it take to complete the site and how much will it cost?
The scope of the required work will determine how fast the project will be delivered. Describe what you want to receive in order to get an approximate estimation of the project timeline and cost.
You certainly have your thoughts about the deadline. If the estimation differs drastically from it, you may need to review the launch date. A preliminary cost is also essential so that the final price will fit your budget.
9. Will you perform testing before the site goes live?
Though testing is a vital web development stage, some put design first. Your service provider should describe the kind of testing they will perform in detail. You will also be able to share your thoughts and set different priorities if necessary.
10. Can an existing site be revamped or do I need a new one?
Creating a new website may not be the best decision for your business if the old one can be improved. Website revamping may cost less and take less time.
If the existing site almost meets your goals and you only wish to make it more attractive or add some new functionality, you may not need someone totally new.
So seek expert advice on what is better for you. Let them name the weaknesses of the current site and the necessary improvements and share a preliminary cost of such a project and its timeframe.
Note: also find out what materials they'll expect from you in both cases in order to prepare them beforehand.
11. Will you create a custom design, or customize a ready-made theme or template?
There are two options to create a site design: either take an existing free/paid template on the Internet and customize it or build everything from scratch.
The first approach is usually quicker and cheaper but won't make your site stand out in the crowd. The second is more expensive and time-consuming, but a site with its design will never be the same as others.
Tell web designers what your needs are and ask them what is better in your case.
12. Who will own the code/fonts/design/domain/etc.?
Source: Stack Overflow
Imagine that the project is over. They have designed and developed a site for you, registered a hosting account, written compelling copy, and completed other vital steps so that the site can go live.
But are you sure that a couple of months later you won't stumble upon a website surprisingly similar to your own? It will have your custom fonts, your original artwork, and even your logo. Sounds like a nightmare, doesn't it?
Find out who will own all the source files, the hosting account, the server, and everything related to the site in advance. Make sure you negotiate all the terms and include them in the contract.
13. Will my website be built to meet my business growth?
Your business will grow one day, and you will certainly want your website to meet it by extending its functionality with widgets or by adding new pages.
Will it be possible without a redesign? Inquire whether they can build a site with some room for growth and how much effort such growth will require.
14. Will you provide any warranty/maintenance services when the work is completed?
A glitch, problem, or error—that's not what you expect from a well-developed site. But like anything else, it may break one day, unintentionally or not.
You will definitely want a quick fix from the people who delivered the project. But will they do such work for free and how long will it take? Find it out about the services they provide and costs, and plan ahead for them.
15. Will you show me wireframes and layout mockups prior to proceeding to the development stage?
If you need a simple, informative website with no extra functionality, you will have an idea of its design that you'll be able to communicate to the design team.
But if the project is complex, with numerous components and modules, wireframes and layout mockups will be of great help both to you and the agency. With them in front of you, you'll be able to judge whether all the elements are arranged correctly. As no coding is involved, all the changes can be done within hours, saving both time your and the web developer's time.

Here are the final web design questions you can use at the interview.
16. What web standards and practices do you follow?
The web designing landscape is still evolving. If you want your site to look up-to-date, find out whether web designers keep abreast of the latest trends and standards by simply asking them.
A small tip: spend some time googling before the interview to find information about the latest World Wide Web Consortium standards and inquire how the developers will make your site comply with them.
17. What content management systems do you work with?
Content management systems come into play when a lot of content is involved. If you're running an e-commerce store or you have decided to start a blog, you'll need one to upload, edit, publish, and manage the content.
There are many great CMSs like WordPress and Joomla that have such functionality, making it important to find an agency that can recommend one to you, integrate it with your site, and make changes in its core code if needed.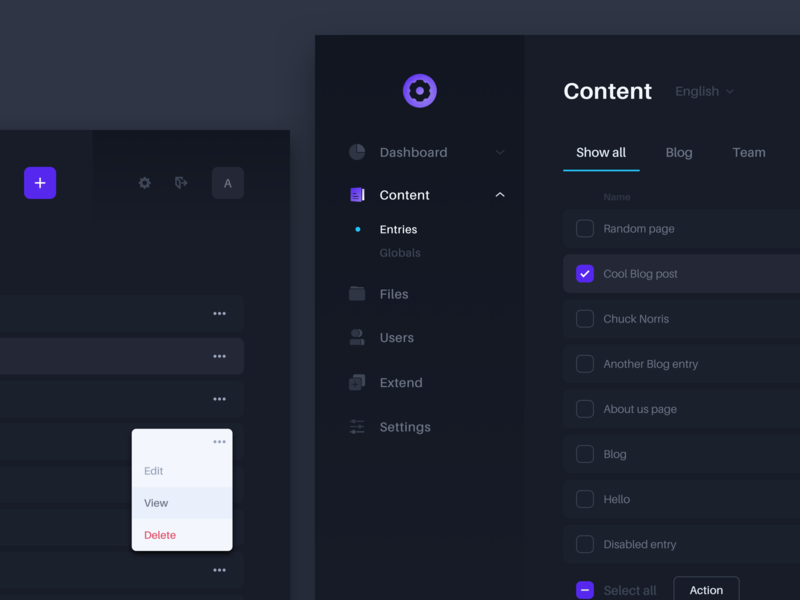 Source: Dribbble
18. How will you track all the project-related tasks?
A site development project will have deadlines. But will the agency meet them?
To make certain that everything is OK and to eliminate surprises, keep track of the progress. As the project will comprise a multitude of individual tasks, it is close to impossible to track them manually.
A project management system can be extremely handy. Request access to it and weekly/monthly updates, so that you'll know how the project is progressing in detail.
19. What design and development tools will you use?
There's a huge number of both free and paid tools that can be used to design and build a site. Product Hunt, for instance, offers thousands of them.
But some software is better than others. For instance, Photoshop, Illustrator, and Canva are the best choice for graphic and web design, while InvisionApp is great for interactive designs. The use of well-known solutions is a true sign of professionalism.
20. Will you optimize the site for search engines?
SEO is a boon to businesses looking for a way to rank their website higher on search engines. This can be achieved through on-page (e.g., adding meta tags) and off-page (e.g., user-friendly interlinking) optimization.
It's important that the web design agency can assist you with optimization to entice new visitors your site.
Summing Up
Finding a web design company for your site may seem an easy task. But choosing between agencies offering similar services can be really tough. Feel free to use the survey questions we listed in the post to find the best match. Want to interview AGENTE? Contact us today and we'll answer your questions.
Stay tuned for news
Useful articles from our content team right to your inbox!
Let's talk
Is there a challenge your organization or company needs help solving? We'd love to discuss it.